USM CELEBRATES EARTH WEEK, 300 MANGROVE TREES PLANTED
NIBONG TEBAL, 6 May 2023 - The American Chemical Society of Universiti Sains Malaysia (USM) International Student Chapter (ACS USM) successfully organized an event called 'Earth Day 2023: Importance of Mangrove Trees', in collaboration with Water Watch Penang (WWP) as the main sponsor, Sahabat Alam Malaysia (SAM) and Penang Inshore Fisherman Welfare Association (PIFWA).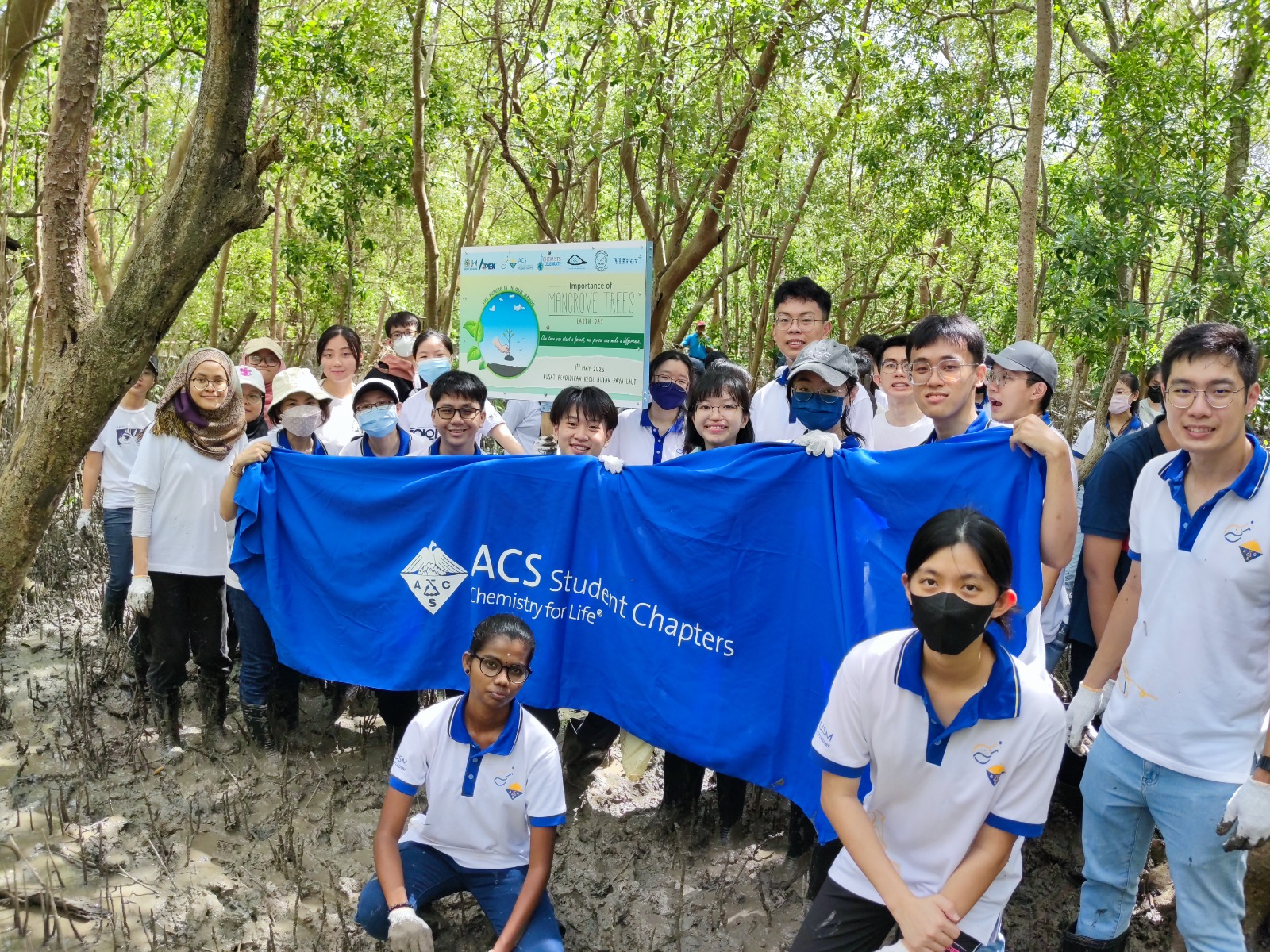 The event was held to raise awareness about environmental preservation and sustainability practices, in conjunction with the Chemists Celebrate Earth Week (CCEW) organised by the American Chemical Society (ACS).
It was held at Pusat Pendidikan Kecil Hutan Paya Laut, located at Sungai Acheh, Nibong Tebal, and involved 45 USM students, 17 participants from ViTrox Corporation Berhad (an industry), and some members from the local fishermen communities.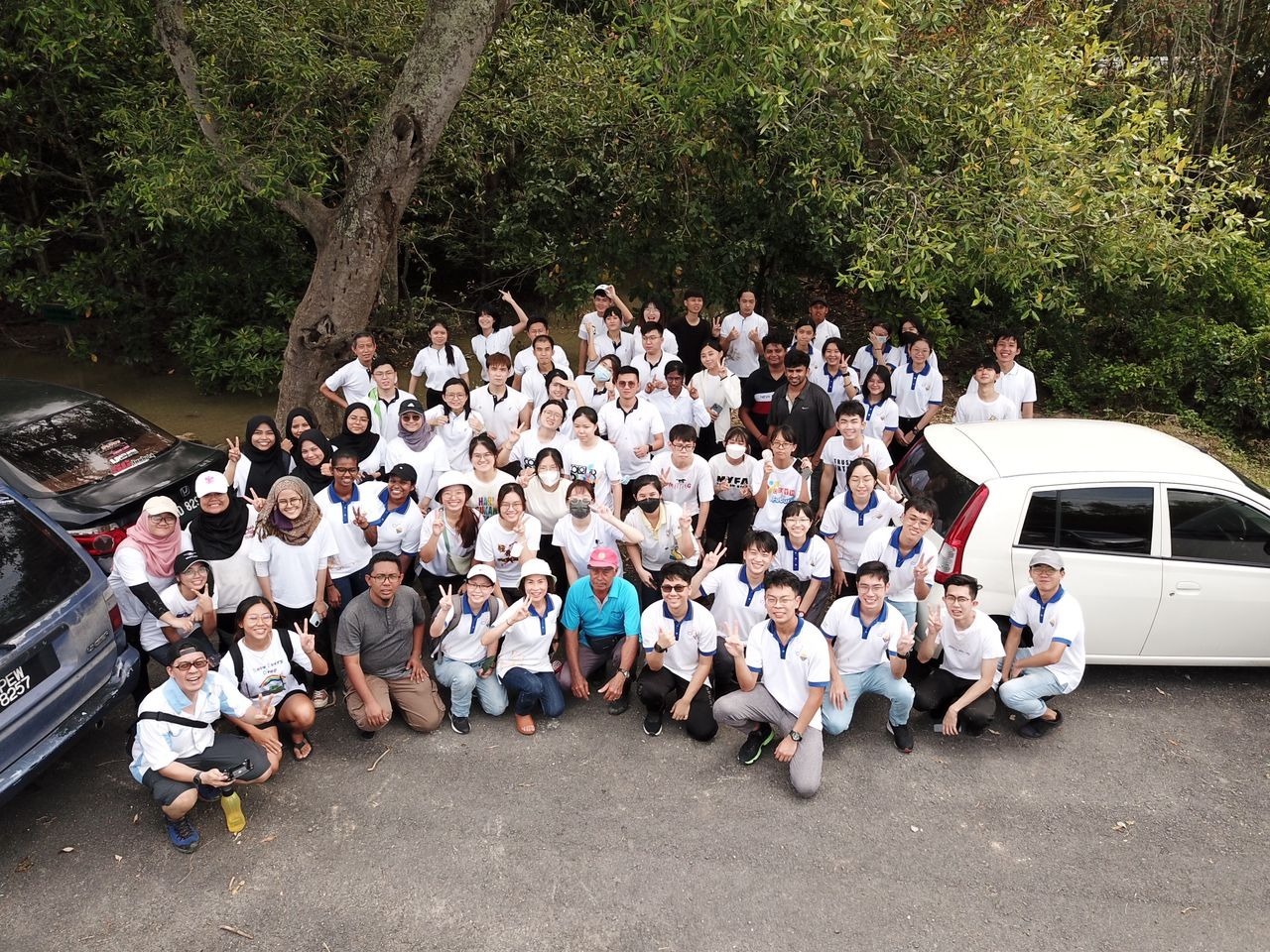 The primary environmental goal of this event was to preserve the dynamic biological ecosystem in the mangrove forest at Sungai Acheh in Nibong Tebal. To achieve this, 300 mangrove trees were planted at the designated site.
During the event, President of PIFWA, Mr. Ilias Shafie and Mr. Azrul Faizal from SAM introduced the importance of mangrove forests in preserving the biological ecosystem.
In addition, The Executive Manager from WWP Dr. Hong Chern Wern, presented an informative talk about water consumption and the pollution of rivers in Malaysia, and his team also carried out a hands-on testing water sample demonstration to all participants.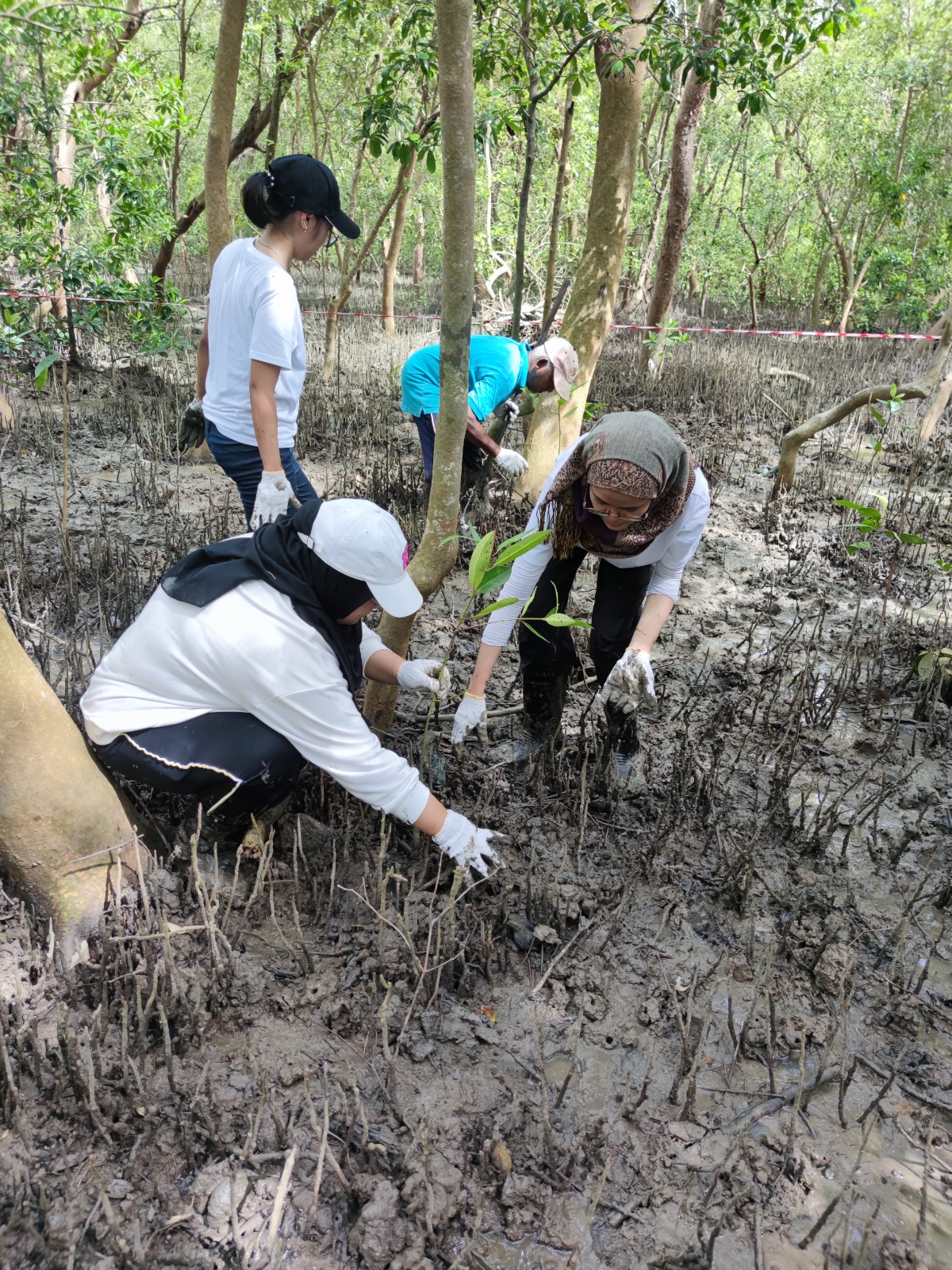 ACS USM is pleased with the success of the event and expressed gratitude to everyone involved in their partaking. The organization pledged to remain committed to creating impactful events for USM students that can diversify the curriculum and develop talent, while emphasizing the importance of protecting the environment for future generations.
Text: Ho Fu Ze (Student, School of Chemical Sciences)
Translation: Mazlan Hanafi Basharudin