USM HOSTS AAEW2023, PROMOTING SUSTAINABILITY THROUGH BUSINESS PRACTICES
USM PENANG, 22 March 2023 – The Universiti Sains Malaysia (USM) School of Management (SOM) recently hosted the 12th Meeting of the ASEAN Accounting Education Workshop (AAEW), which was jointly hosted by AAEW and co-hosted by the University of Padjadjaran (UNPAD), Tunku Abdul Rahman University of Management and Technology (TARUMT), and the University of Muhammadiyah North Sumatra (UMSU).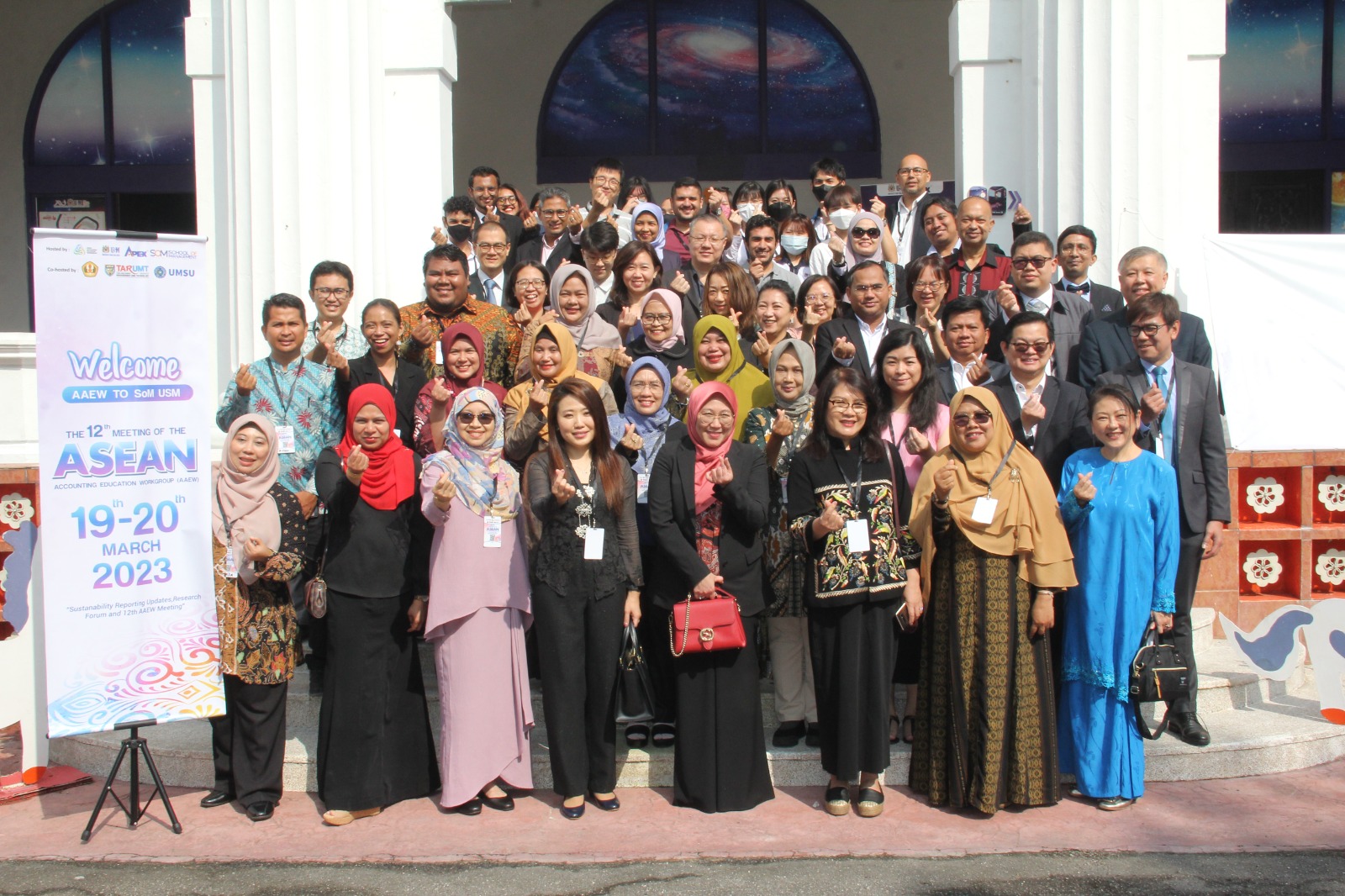 With the theme 'Sustainability Reporting in ASEAN: Development and Future Trends', this year's event brought together speakers, lecturers and students as participants in a hybrid manner, combining in-person and Webex sessions at the Muzium and Galeri Tuanku Fauziah (MGTF) USM.
The meeting main agenda items included:
Seminar and Round-table Discussion: Theme: 'Sustainability Reporting in ASEAN: Development and Future Trends'

AFA-AAEW Research Discussion: Theme: 'Technology Adoption by the Accounting Profession and Accounting Schools'

AAEW Office Bearer Election

ASEAN Accounting Students' Activities

Excursion and Dinner.
The event was launched by the Dean of SOM, Professor Dr. Noor Hazlina Ahmad, and in her opening speech she said that USM is delighted to host the event as the theme of sustainability is aligned with the university's goals.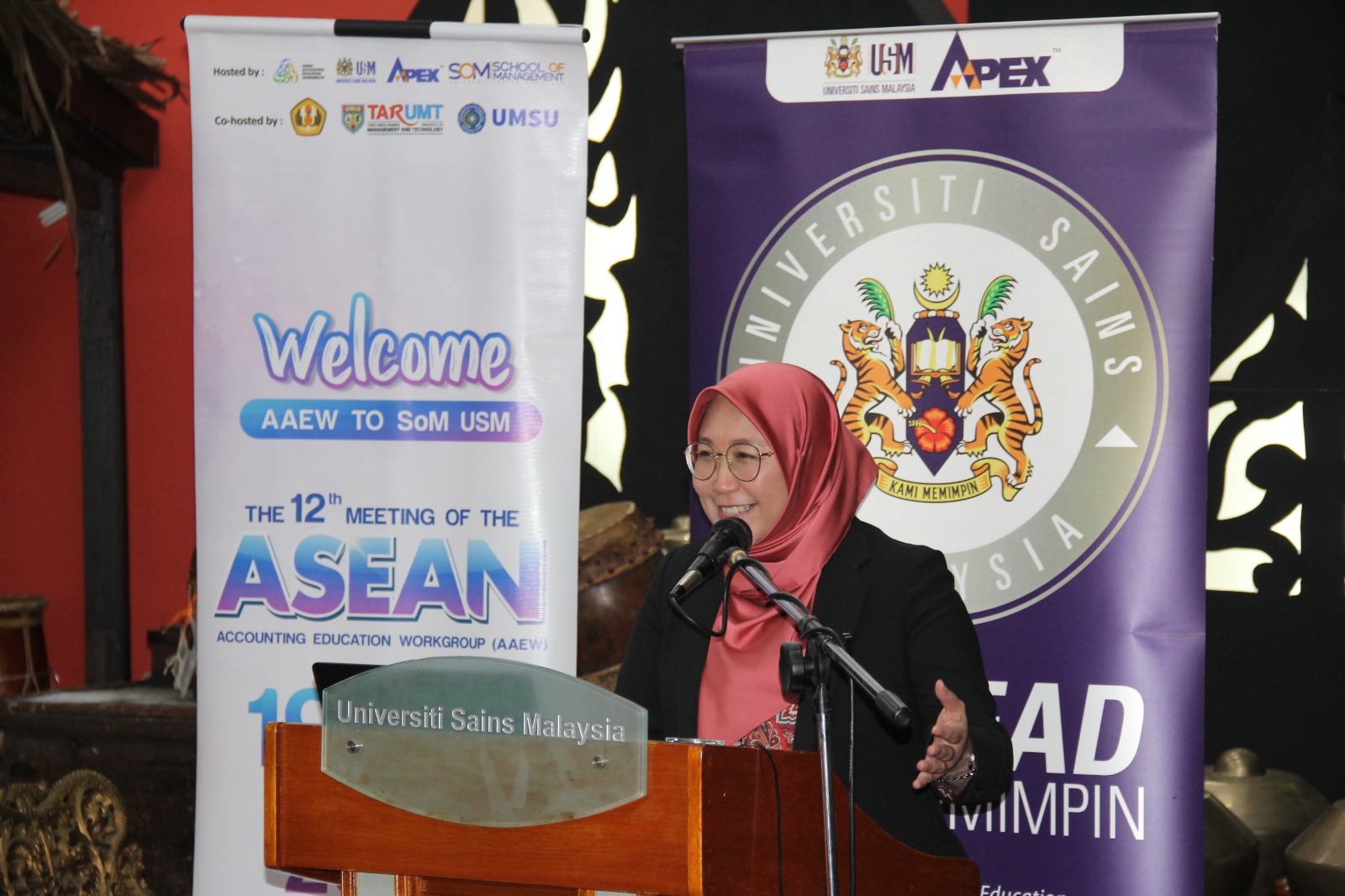 Noor Hazlina said that we are now facing an existential climate change crisis caused by human activities, as corporations bear some responsibility for this and the only way forward is through sustainable business practices.
"One step in the right direction is through sustainability reporting, in which accountants play a vital role, where the accountants need to have the required knowledge and skills in sustainability reporting and this is where education comes in.
"Hence, the AAEW, being a non-profit organisation, is important in advancing accounting education in the ASEAN region," she said.
The diverse participants of the two-day meeting and workshop (19-20 March 2023) numbering approximately around 200 people, comprised of delegates from Indonesia, Singapore, Cambodia and Philippines.
Two keynote addresses were delivered following that by the AAEW President, Dr. Nanny Dewi Tanzil and the Institute of Chartered Accountants in England and Wales (ICAEW), Regional Director of China and Southeast Asia (ICAEW), Elaine Hong in relating to the overall theme of the event.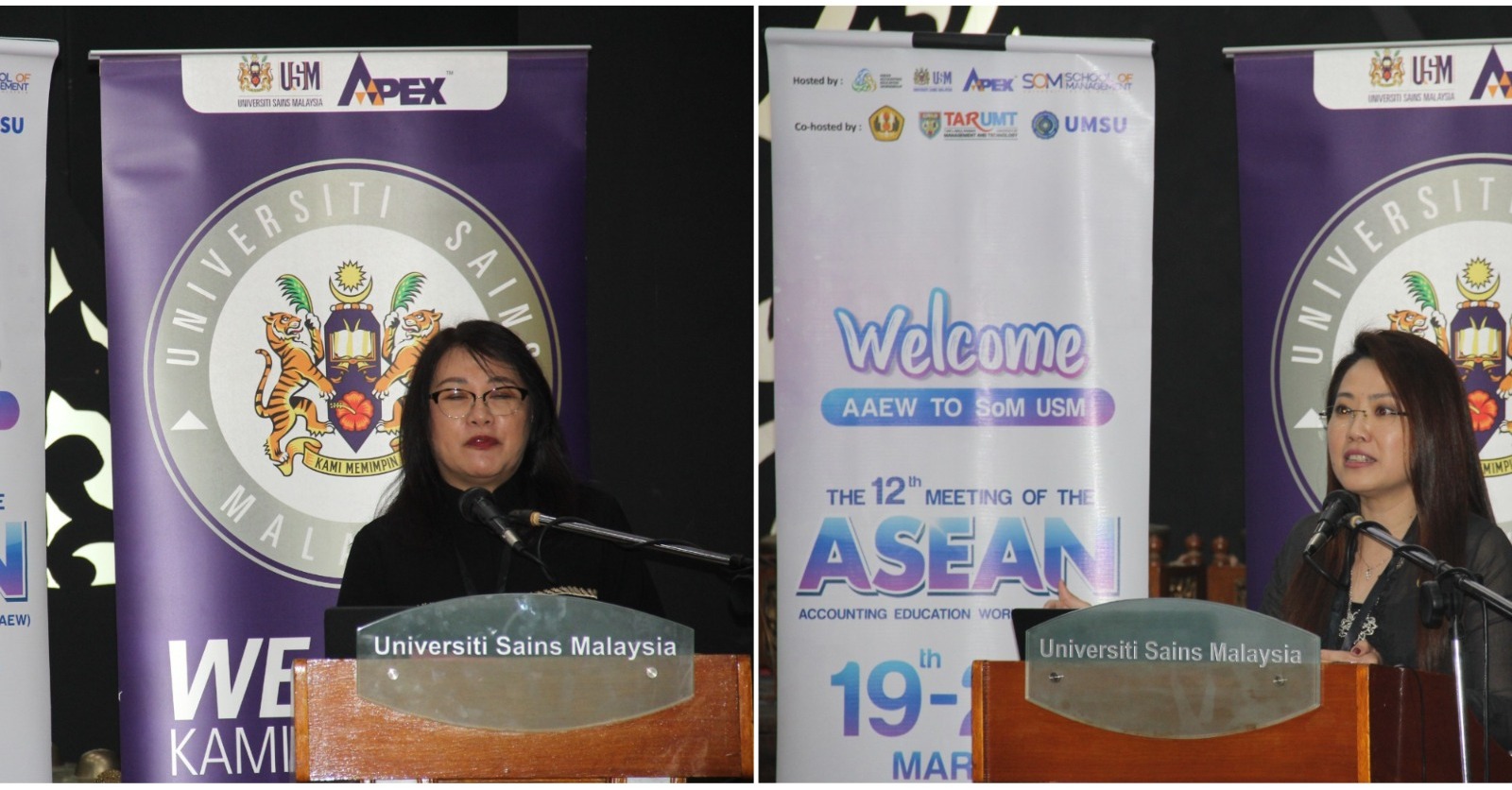 Meanwhile, according to the Programme Chairperson of Accounting at SOM, Dr. Zubir Azhar, MGTF USM was chosen as the event venue for two main reasons:
To showcase the Malaysian cultural heritage to our counterparts from abroad;

It is relevant to the event's theme which is sustainability, with the artefacts showcased at the museum as the testament to how harmoniously our ancestors have lived with nature, how attuned they were to the changing seasons and how prudently and sustainably they used natural resources.
Also included in the event is the cultural performance performed by the USM performance group, Adikarma in showcasing and promoting the Malaysian cultural dances to the participants.
Also present were the 12th AAEW Meeting Project Chair, Dr. Kishan Krishnen@ Ragavan; AAEW panellists; principal officers of USM; and other key officials.
Text: Nur Farrah Ezlin Mohd Suhaimi/Photo: Mohd Fairus Md Isa