CABIN IN THE WOODS IS USM'S LATEST ATTRACTION TO BRING IN INTERNATIONAL STUDENTS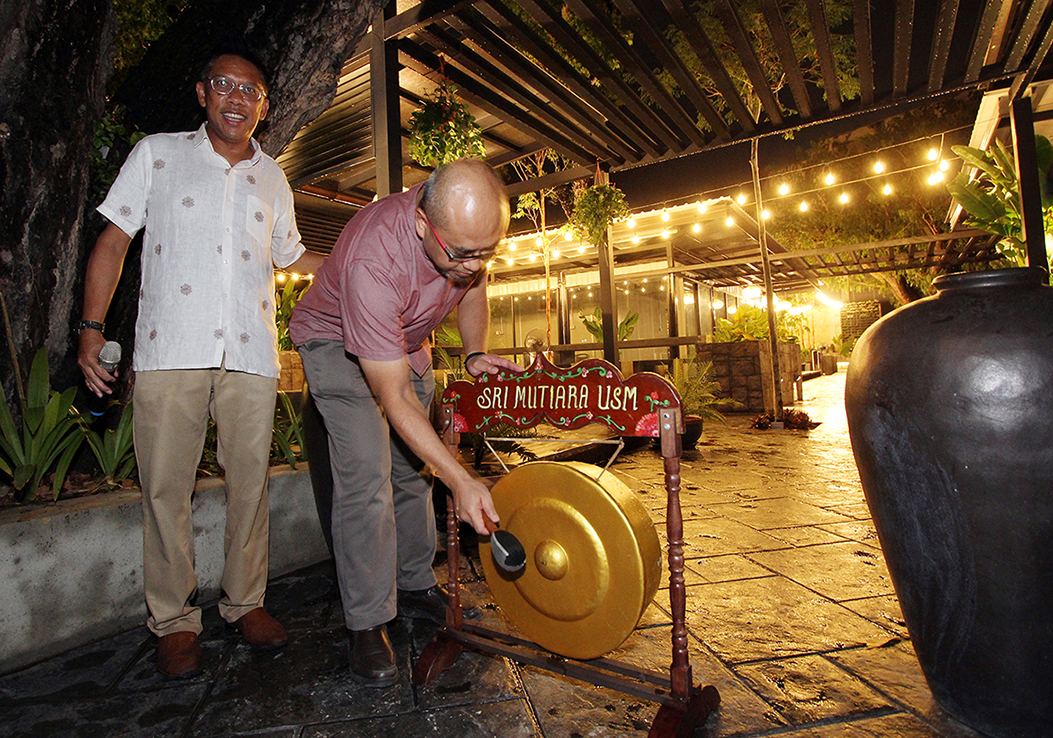 USM PENANG, 20 March 2023 – The HEBAT Development Centre (HDC) under the Universiti Sains Malaysia (USM) Student Development Affairs and Alumni Division (BHEPA) today held a Soft Launch and Donor Appreciation Night at the new on-campus attraction called the Cabin in The Woods (CITW).
The event aims to appreciate the generosity of the donors who have contributed financially or material-wise in the development of CITW and also included at the same event is the celebration of the second anniversary of The Bricks building.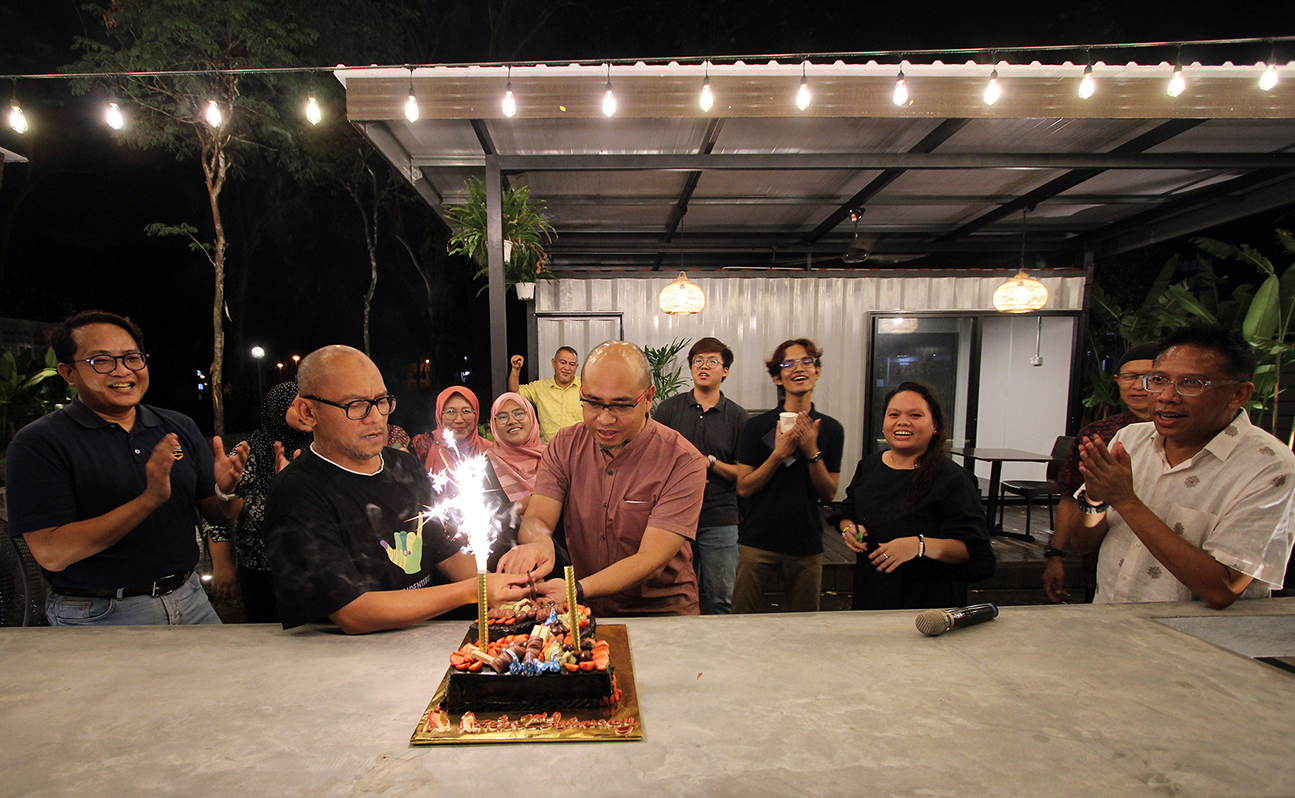 CITW creative idea was mooted by the former Deputy Vice-Chancellor of HEPA, Professor Dato' Dr. Aldrin Abdullah who is also the Project Director in building the cabin, which is located between USM Dewan Tuanku Syed Putra (DTSP) and The Bricks.
Present at the Soft Launch was the Deputy Vice-Chancellor of Industry, Community Network and Institutional Sustainability, Professor Dr. Azlan Amran representing the USM Vice-Chancellor.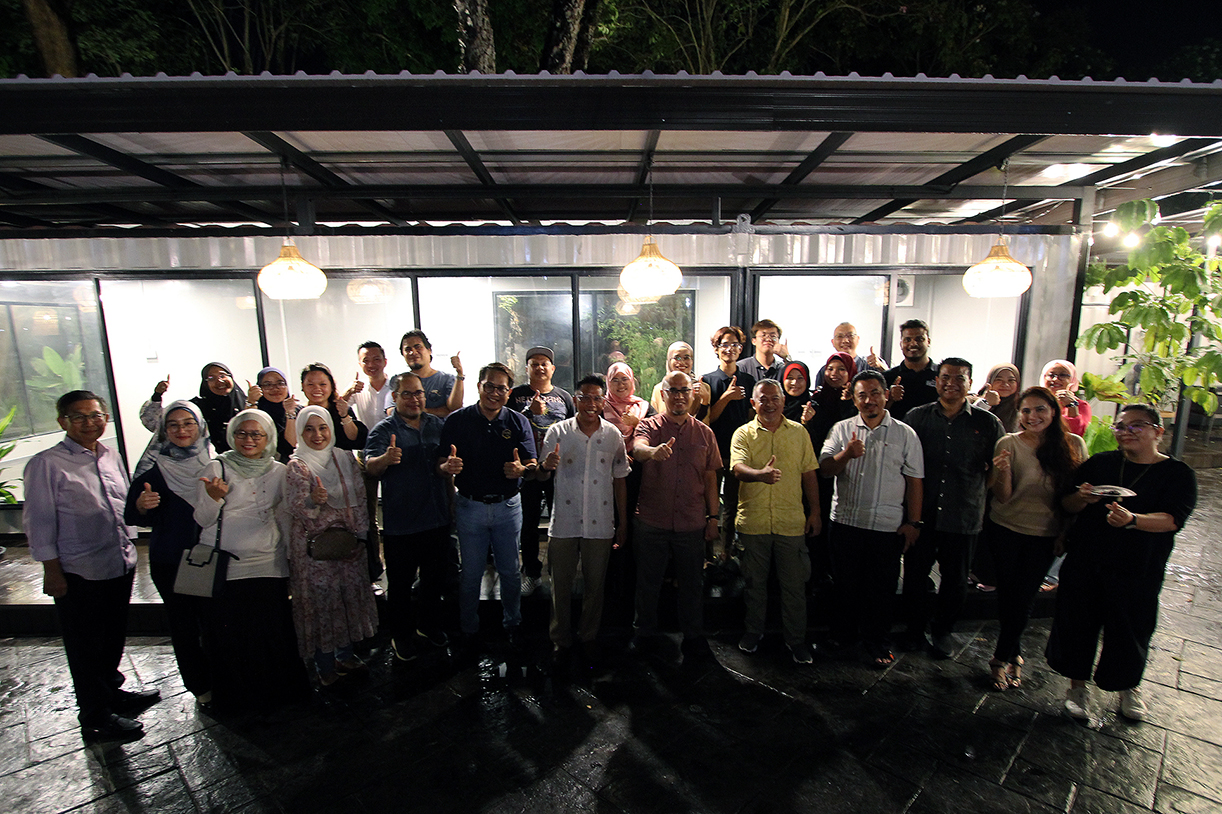 According to Azlan, it is wished that this space could create visibility for USM, especially to the international students as USM is currently the nation's public university with the highest number of international students at 6,232.
"This visibility is very important, as inbound international students are fast becoming one of the lucrative sources to generate income for the university," he added.
Meanwhile, according to Aldrin, the purpose and the objective of the project is to entice future international students to come over to USM as an asset-attractive study destination.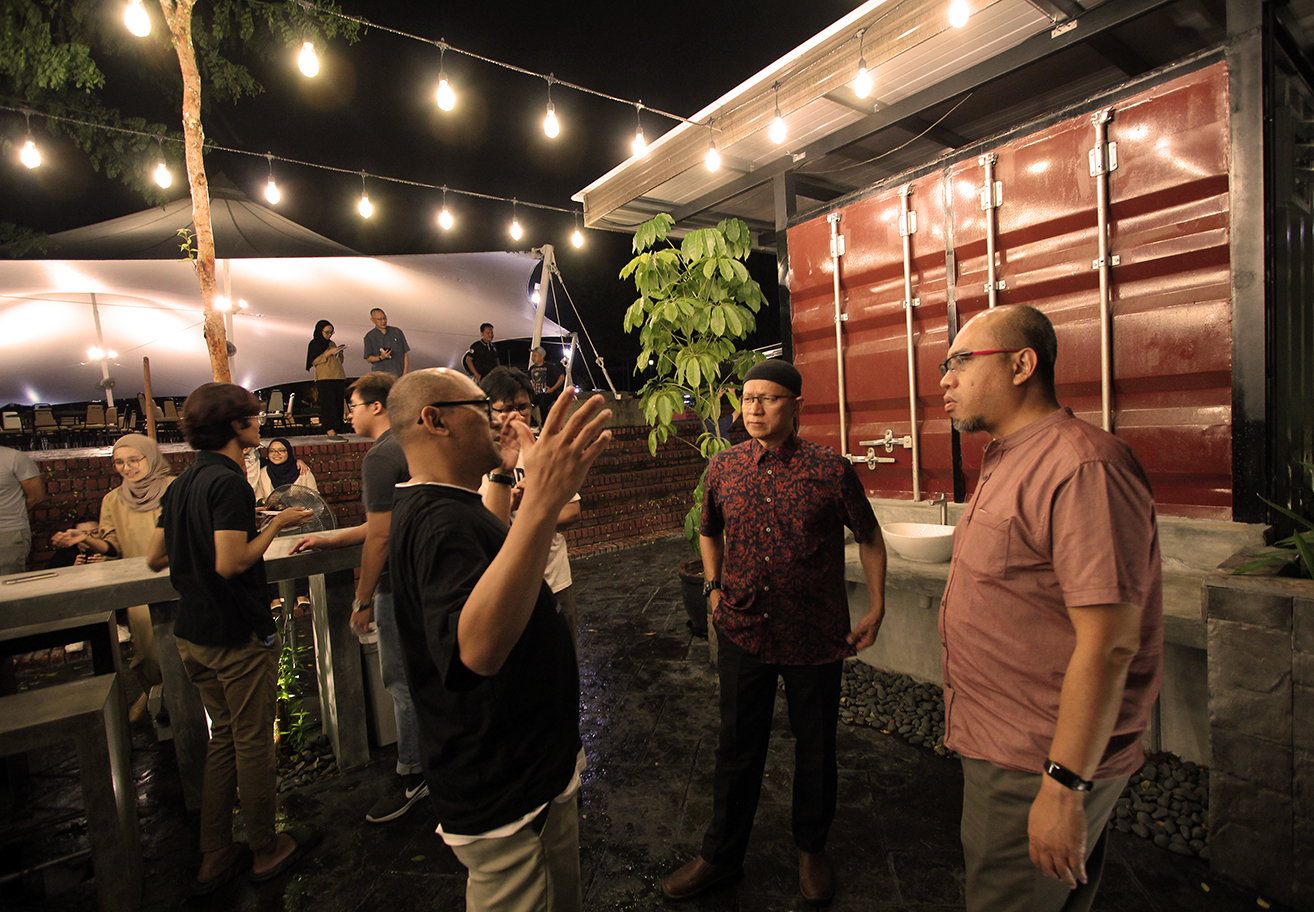 "CITW will be providing international food options for the international students and also USM local students, as we will be finalising the vendors soon," said Aldrin.
Aldrin also thanked former USM Vice-Chancellor, Professor Dato' Dr. Faisal Rafiq Mahamd Adikan who was instrumental in approving the budget to build the wonderful cabin.
Cabin in The Woods (CITW) is a space for International Food Hub to support USM's Internationalisation Agenda and Job On Campus (JORAN) opportunities, especially for students in the B40 category.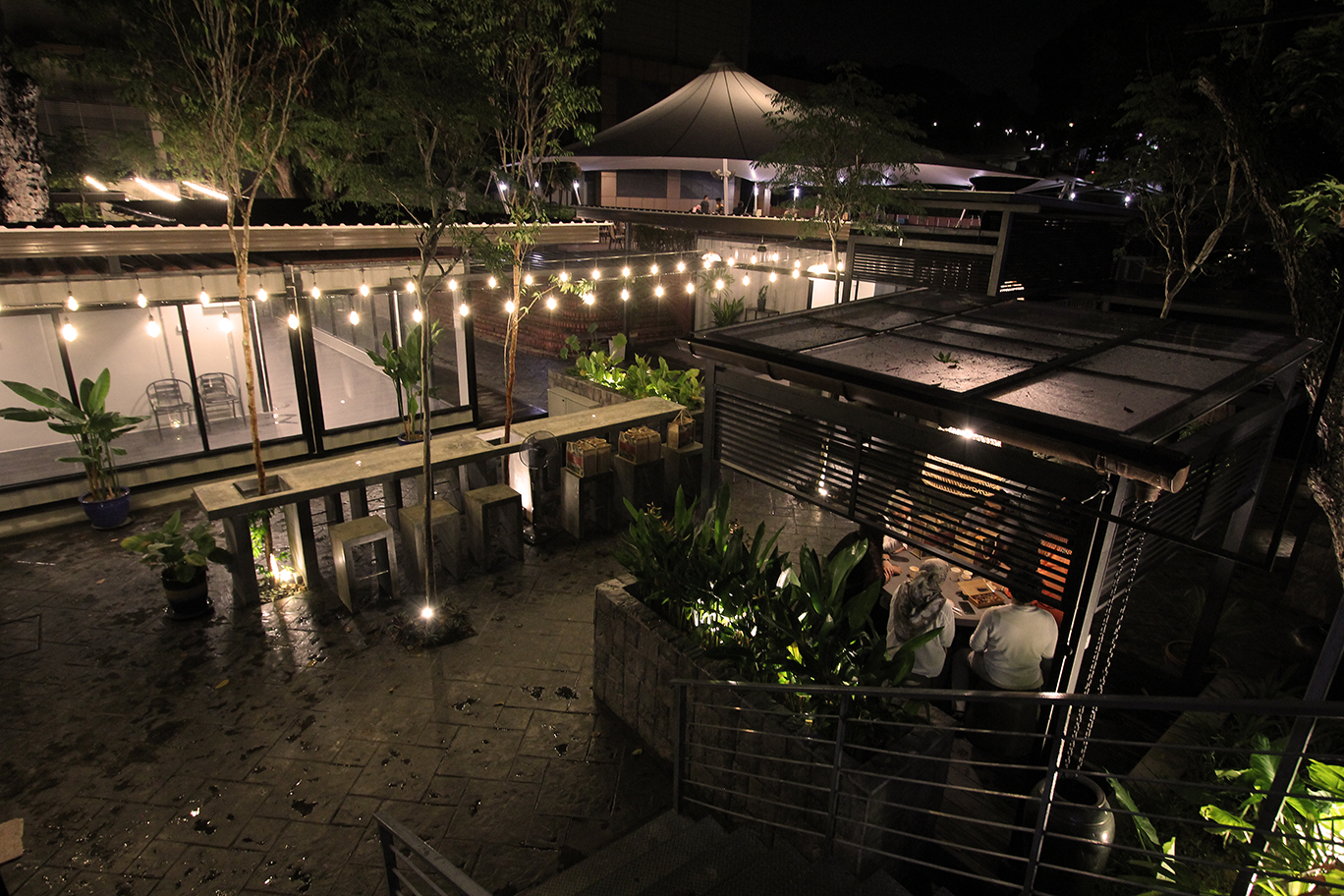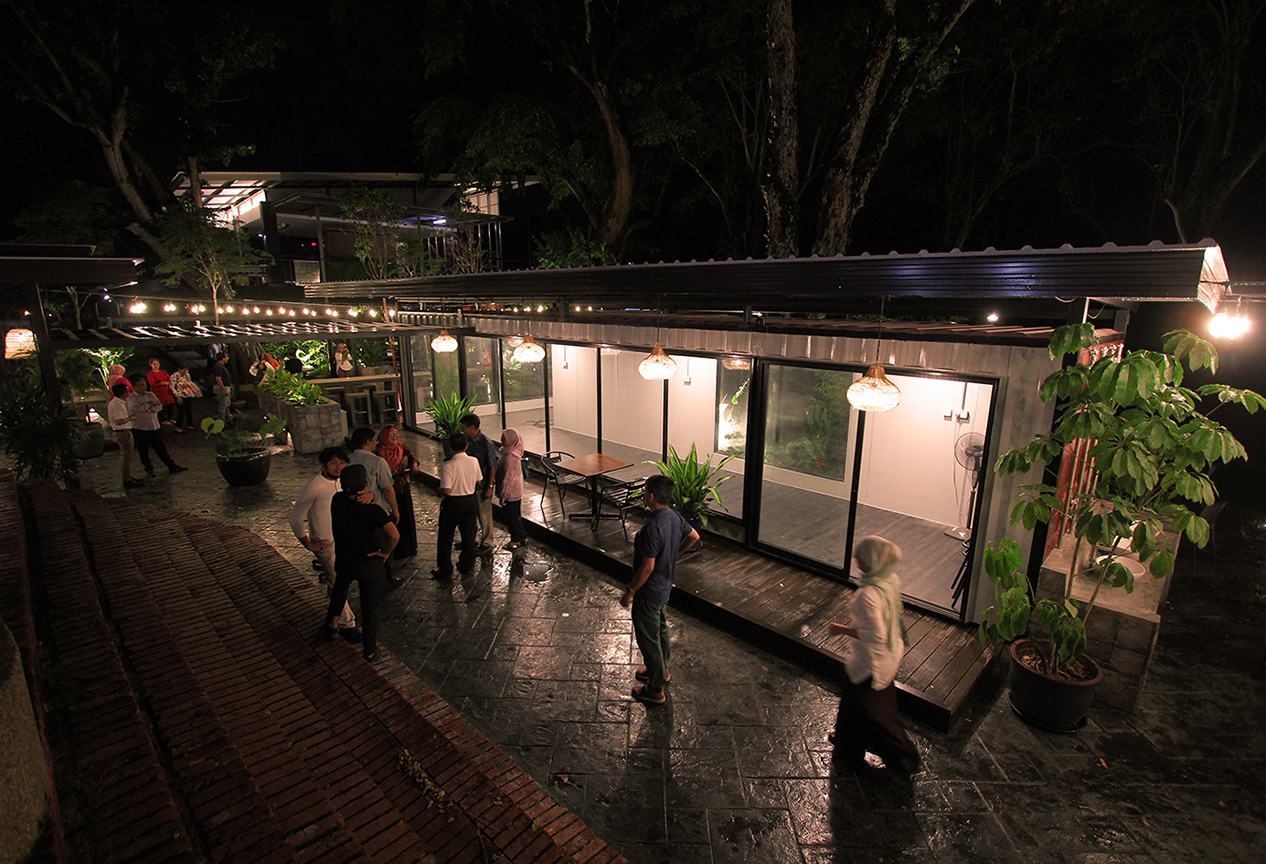 The attraction is located in a verdant green setting, an outdoor space with lush green plants, a vertical garden, two water features with a few gazebos and an outdoor dining area.
CITW utilises a total of 5 cabins and containers as the core structures.
All VIPs present were also taken for a tour around CITW.
Also present were the USM HDC Director, Hazlan Abdul Hamid; Former USM DVC, Professor Dato' Dr. Ahmad Farhan Mohd Sadullah and Professor Dr. Md Roslan Hashim; and USM Heads of Departments.
Text: Nur Farrah Ezlin Mohd Suhaimi/Photo: Mohd Fairus Md Isa