USM NERVE CENTRE - NADMA TO DISCUSS COOPERATION IN COORDINATING DISASTER RELIEF EFFORTS
PUTRAJAYA, 16 March 2023 – The Nerve Centre at Universiti Sains Malaysia (PPBNC USM), the centre responsible for coordinating disaster management efforts by USM is establishing cooperation with the National Disaster Management Agency (NADMA) in coordinating disaster relief efforts for USM community members as well as local communities affected by disasters, including floods in the country.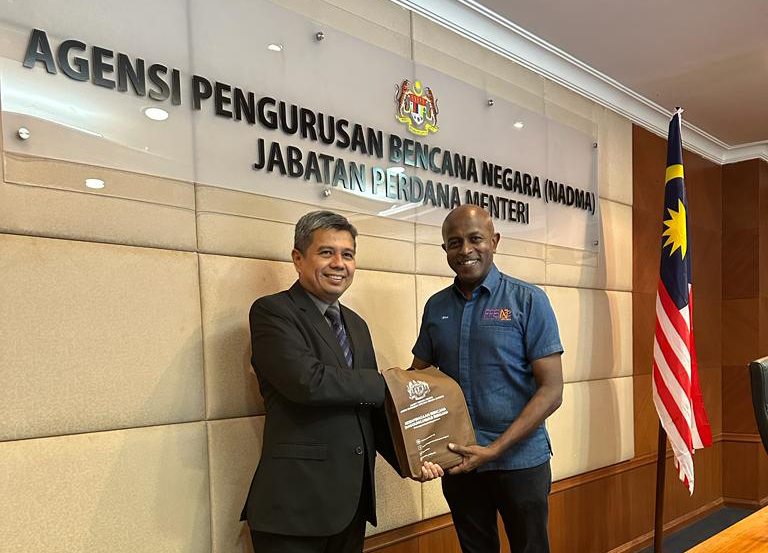 Director of PPBNC USM, Professor Dr. Sivamurugan Pandian recently paid a courtesy visit to the Director-General of NADMA, Datuk Khairul Shahril Idris who well-received the idea.
According to Sivamurugan, his office is grateful for the support given by NADMA and is hoping to achieve enhanced bilateral cooperation between both parties.
"We will adhere to the advice and suggestions as provided by NADMA in dealing with upcoming disasters," he further said.
Sivamurugan then extended the idea by USM to organise a National Disaster Management Conference this coming September.
He also informed NADMA on the setting up of a Temporary Relief Centre at the USM Health Campus in Kubang Kerian, Kelantan. The campus has been receiving patients from nearby hospitals in addition to the students, staff and the campus who were affected by major floods since the last major occurrence in Kelantan in 2014.
Meanwhile, Khairul Shahril said that, his department has always agreed to and supported any agenda regarding disaster management in the country.
"Early education too needs to be done continually, to instil readiness in society before the occurrence of any disaster, and which needs to be prioritised," he added.
He also emphasised on the issue of safety of the victims and volunteers in the event of any disaster, as in all the eagerness to do volunteer work, safety needs to be prioritised so that there will be no fatalities or injuries.
"Every community member of the University and society need to be aware and understand the role of NADMA for the whole work process to be done smoothly," he further said.
Added Khairul Shahril, there is a module that is specifically used to train volunteers, including on post-flood situations and the needs of volunteers at the Temporary Relief Centres (PPS), that could be studied and utilised together.
The NADMA Director-General also said that, the authorities will aim to assist USM, including in the allocation of special tents to be used by the victims at the Health Campus PPS.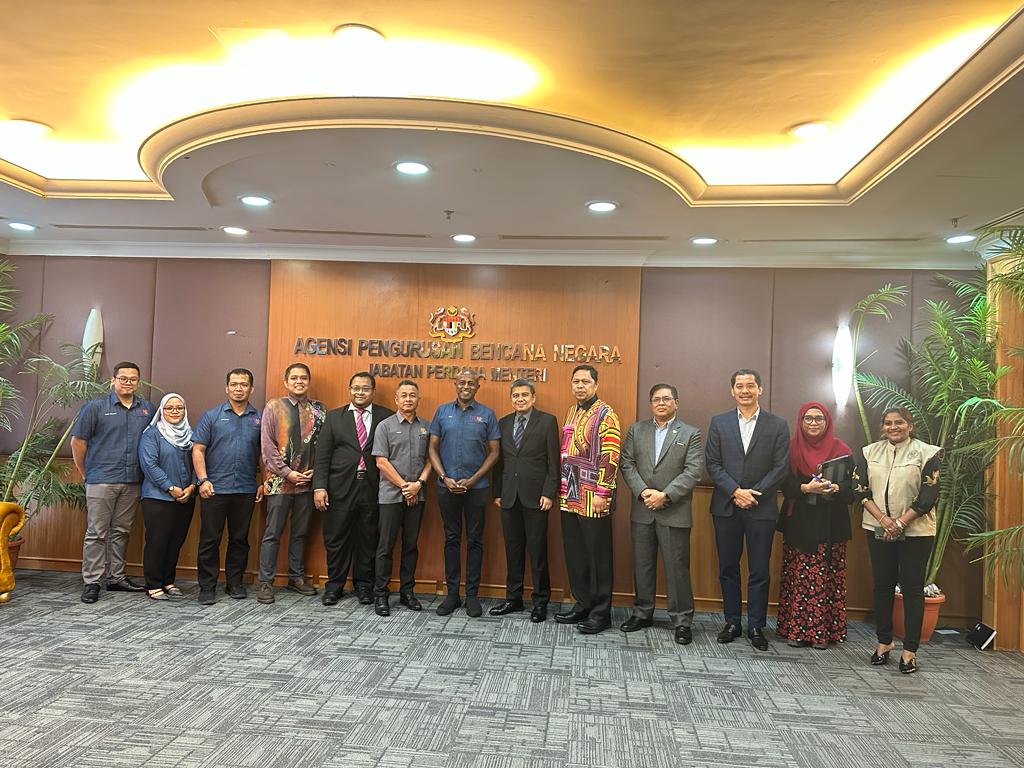 PPBNC USM will always continue to work together with the relevant authorities to better coordinate and implement further improvements in future disaster management efforts.
Translation: Mazlan Hanafi Basharudin/Photo: Tuan Mohd Salman Tuan Mohd Jaffar