16TH MyPSA NPSC AT USM RELIVES SPIRIT OF COMPETITIVE PHYSICAL SPORTS AMONG PHARMACY STUDENTS
USM PENANG, 17 March 2023 – Persatuan Sains Farmasi, Universiti Sains Malaysia (USM) in collaboration with the Malaysian Pharmacy Students' Association (MyPSA) hosted the 16th MyPSA National Pharmacy Sports Carnival (NPSC) 2023, held at the USM Athletics Stadium.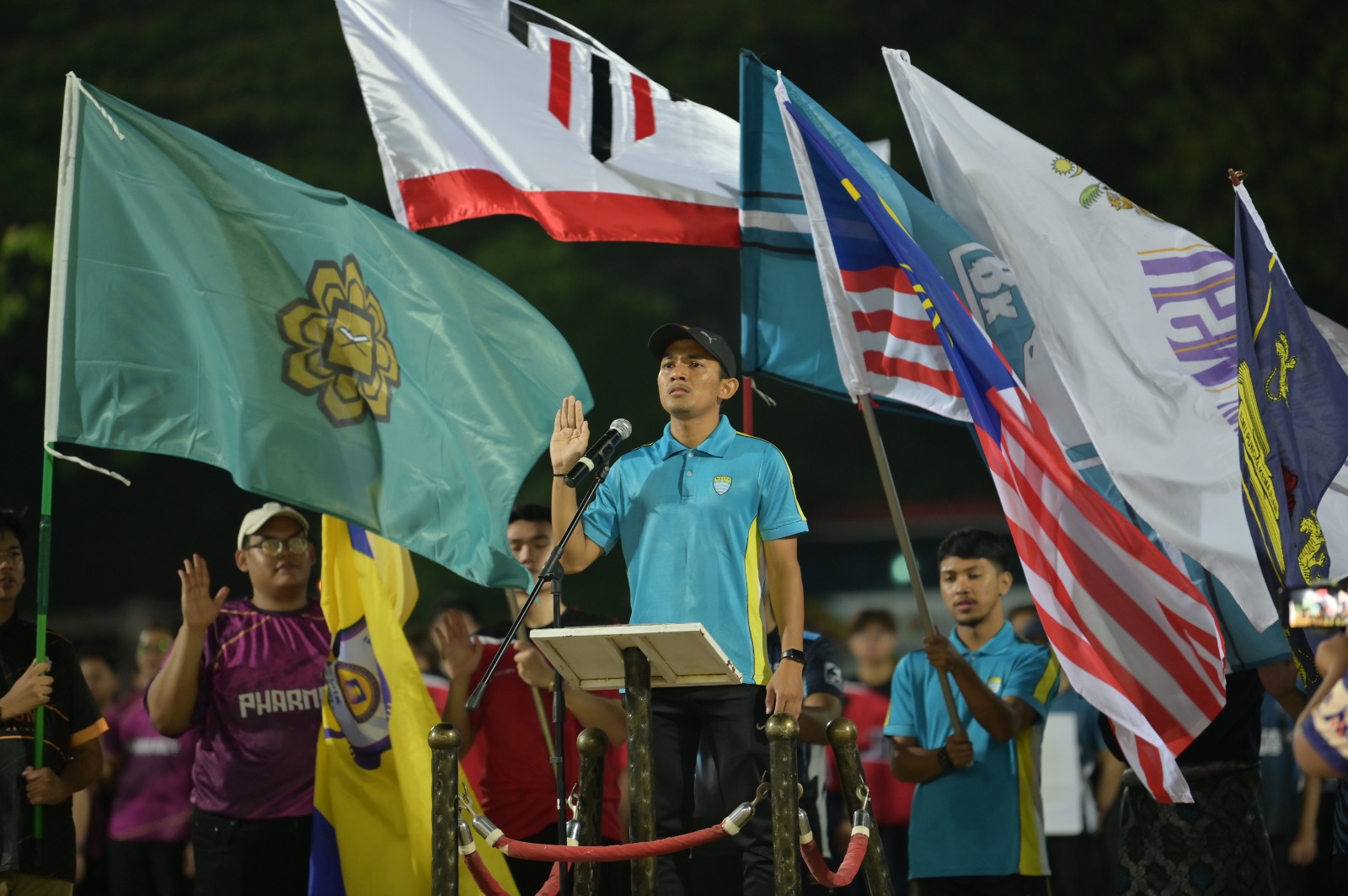 With the slogan of 'Bringing Back the Spirit', the three-day carnival will be held physically from 17-19 March 2023 as this year's edition is special and the aim is to relive the physical sports that was on hold due to the COVID-19 pandemic, whereby the previous two editions of NPSC was held virtually that only included e-sports.
Present at the opening ceremony was the USM Deputy Vice-Chancellor Academic and International, Professor Dato' Gs. Dr. Narimah Samat representing the USM Vice-Chancellor, who officiated the ceremony.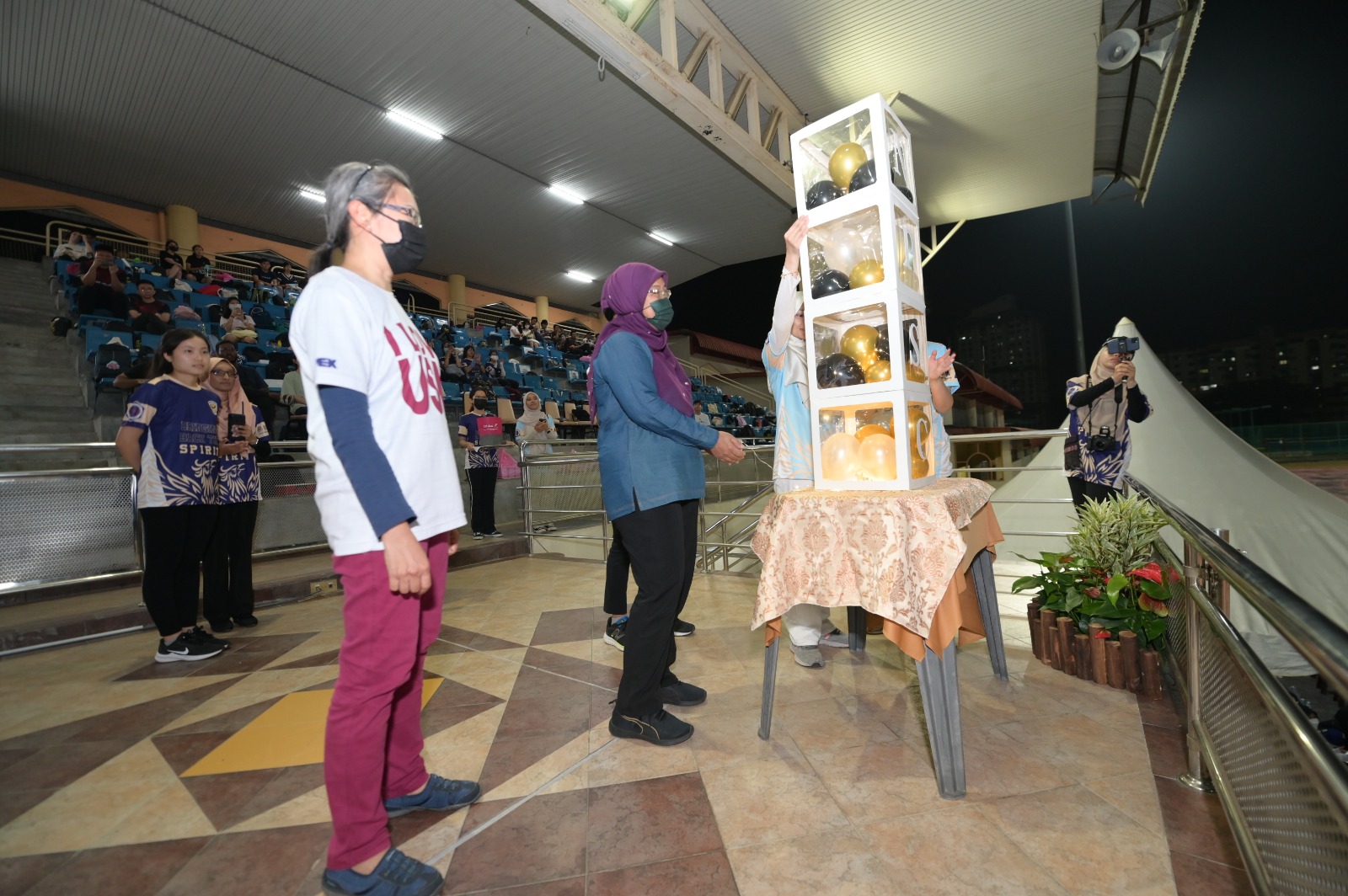 Narimah in her officiating speech said that, it is a delight to have all participants from other universities who are willing to come and join this sports event, where all are eager to compete and showcase their skills, strength and talent in the spirit of true sportsmanship.
"I always believe that sports should be an indispensable part of every student's life, as it is said that a sound mind lies in a sound body, and I hope that all pharmacy students whom I believe are brilliant students would be good in both studies and sports," she said.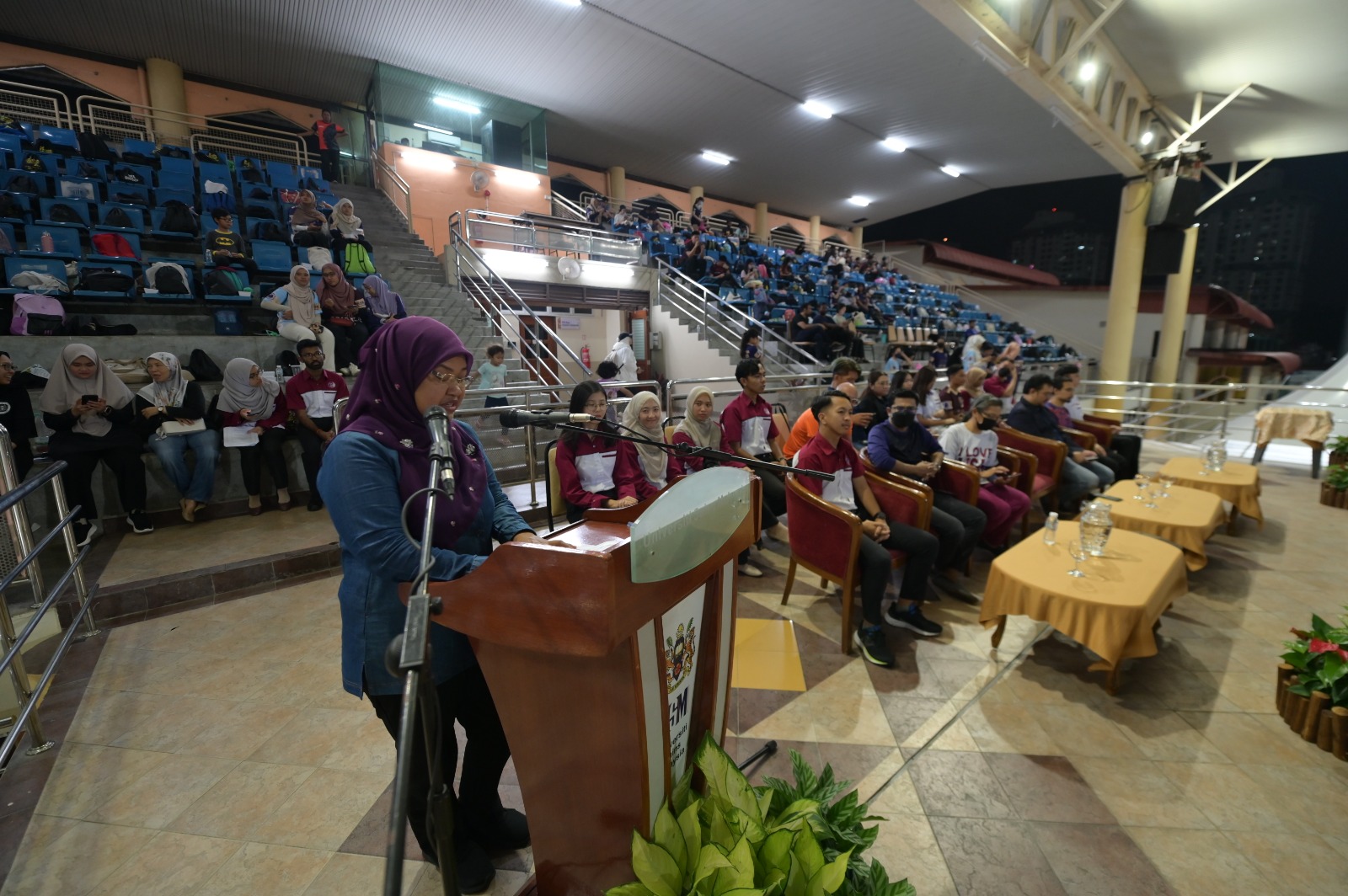 Narimah hoped that the event can achieve its objective of regaining the enjoyment and excitement of physical sports among pharmacy students in Malaysia, including the committee members, and also hoped that the tradition of involvement in sports among pharmacy students to continue.
Meanwhile, MyPSA President, Yew Hong Sheng in his speech said that he believed that sports can instil plenty of values that would help students to cruise through life with honesty and responsibility that would benefit themselves and others.
"Through sports, we learn to work in teams, communicate effectively, socialise with peers, and develop a passion for an active lifestyle; in summary, sports can become valuable and beneficial aspects of a student's life, contributing to the physical, mental, social, and personal development," said Hong Sheng.
A total of 783 pharmacy students from twelve pharmacy schools and faculties representing various Malaysian institutions of higher education (IPT) will participate in the sports carnival, namely from AIMST University, International Islamic University Malaysia (IIUM), KPJ Healthcare University College (KPJUC), Management and Science University (MSU), Taylor's University, Universiti Kebangsaan Malaysia (UKM), Universiti Kuala Lumpur – Royal College of Medicine Perak (RCMP-UniKL), University of Cyberjaya (UoC), Universiti Malaya (UM), Universiti Sultan Zainal Abidin (UniSZA), Universiti Teknologi Mara (UiTM) and Universiti Sains Malaysia (USM).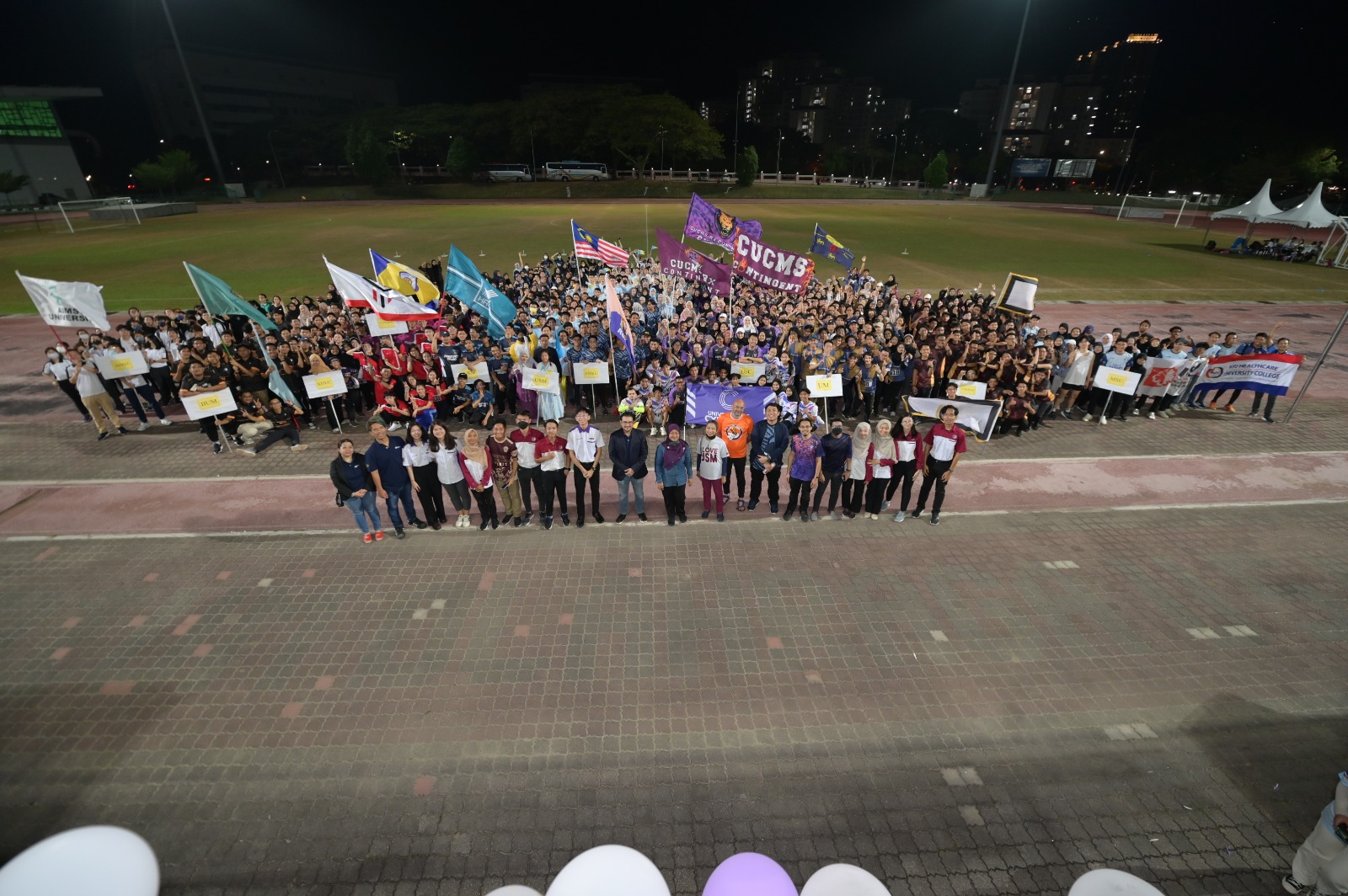 The sport carnival, comprises of 17 different types of sports, namely track and field; modern games such as volleyball, tennis and futsal; traditional games such as chess; e-sports that includes PUBG and Mobile Legends and an aquatic event which is swimming.
Also present were the USM School of Pharmaceutical Sciences Deputy Dean of Research, Innovation and Industry-Community
 Engagement, Associate Professor Dr. Nurzalina Abdul Karim Khan; NPSC Project Director, Khelvy Kebby Kili; President of Persatuan Sains Farmasi, Adam Shamsulanwar, Advisor of Persatuan Sains Farmasi; Advisor and Organising 
Committee members of the 16th NPSC 2023.
Text: Nur Farrah Ezlin Mohd Suhaimi/Photo: Ebrahim Abdul Manan