INVITATION TO ATTEND USM VICE-CHANCELLOR'S ADDRESS 2023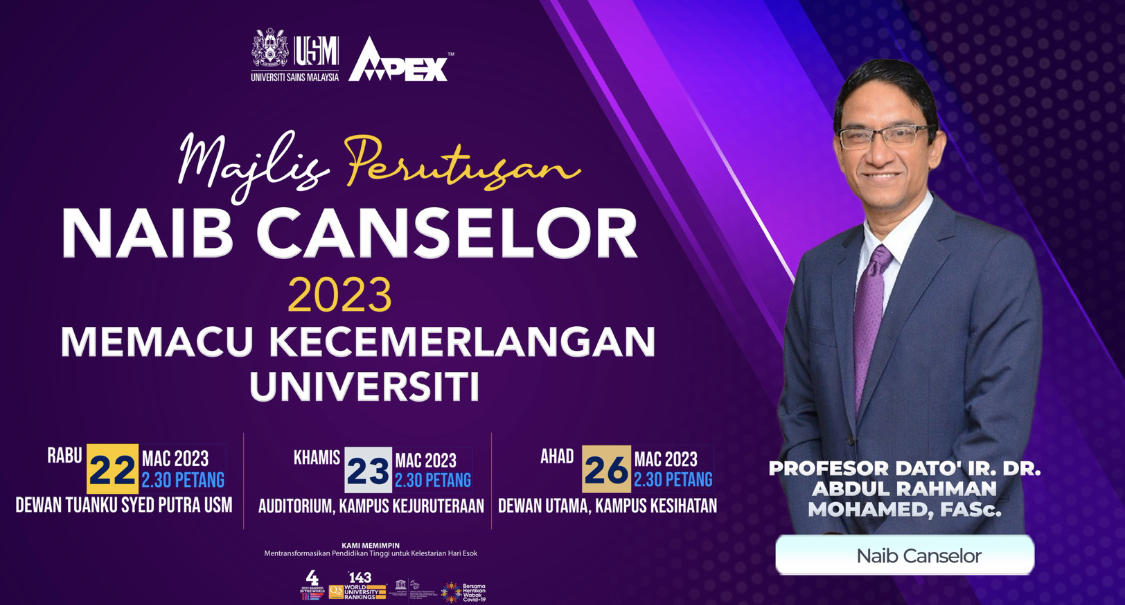 USM PENANG, 16 March 2023 – All Universiti Sains Malaysia (USM) community members and everyone who is inclined are invited to attend the USM Vice-Chancellor's Address 2023 on Wednesday, 22 March 2023, at 2.30 pm in Dewan Tuanku Syed Putra (DTSP), USM.
The Vice-Chancellor, Professor Dato' Ir. Dr. Abdul Rahman Mohamed will be addressing on his topic 'Driving Excellence for the University' by outlining the focal points of USM for this year in fulfilling its mission and vision.
The topics to be addressed, among them are the Role of USM as an APEX University, Diversifying the Academic Programmes, Sustaining Community Engagement, Empowering the Students, Strengthening Talents and Boosting Relations with the Industry.
A similar address will be held at the Engineering Campus in Nibong Tebal on Thursday, 23 March 2023 at 2.30 pm and at the Health Campus in Kelantan on Tuesday, 28 March 2023 at 10.30 am.