USM ACADEMIC AWARDED OUTSTANDING WOMAN RESEARCHER IN EDUCATION TECHNOLOGY AT THE 8TH WOMEN AWARDS - VIWA 2023
USM PENANG, 14 March 2023- Centre for instructional Technology & Multimedia lecturer, Ts. Dr Jeya Amantha Kumar has been awarded the Outstanding Woman Researcher in Education Technology at the 8th Women Awards – VIWA 2023 in Chennai, India, on 4th March 2023.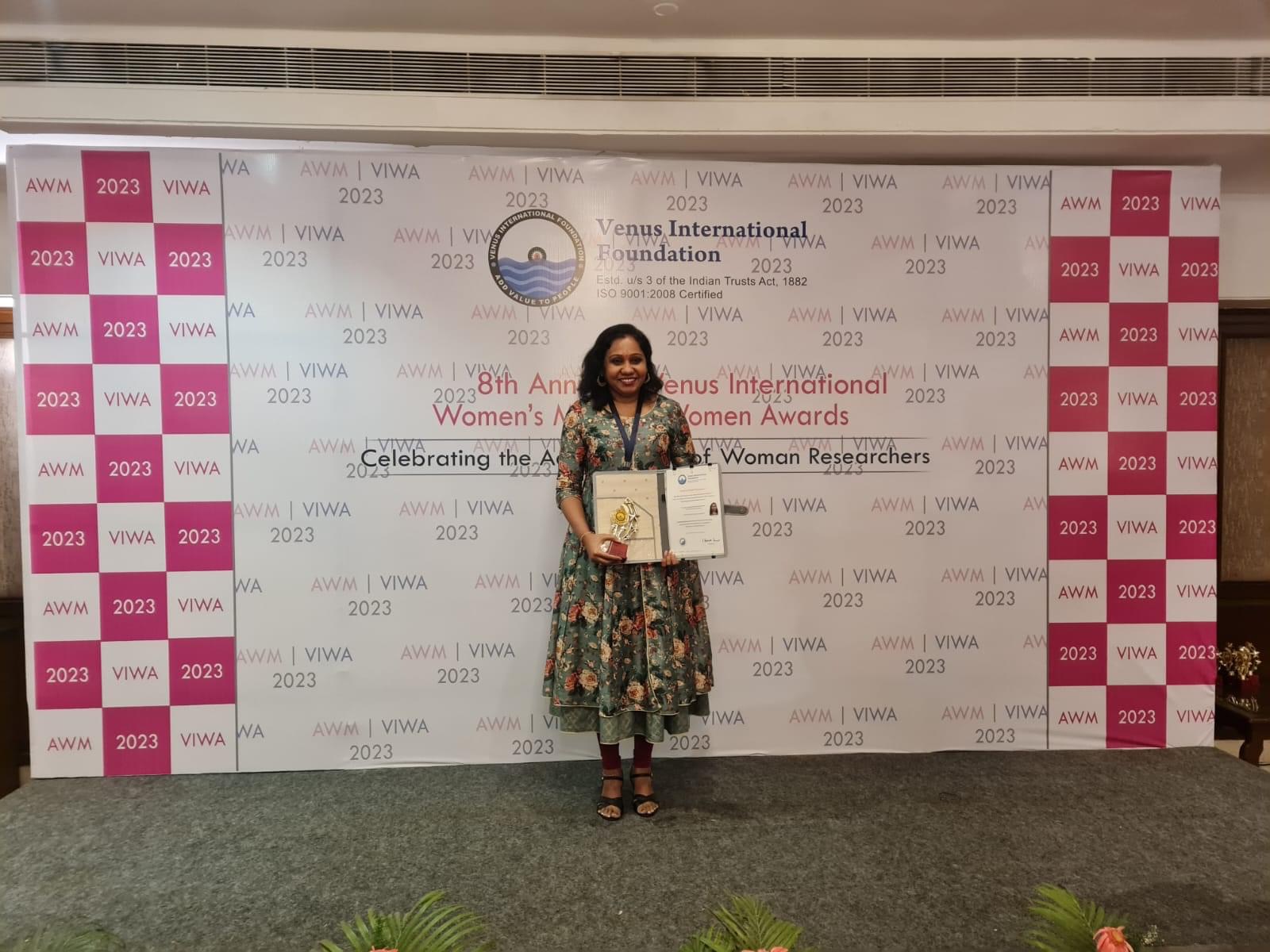 The Venus International Women Awards (VIWA) is held to 'Celebrate and Promote Successful and Promising Women Researchers' who have contributed to various disciplines and in social communities such as Engineering, Health and Medical Sciences, Humanities and Social Sciences, Management, and Science.
VIWA was instituted in 2016 by the Centre for Advanced Research and Design (CARD) of Venus International Foundation (VIF) and with the awards presented yearly during the Annual Women's Meet (AWM).
Aside from Dr. Jeya who represented USM, there were three other recipients from UKM, UTHM and Swinburne University of Technology Malaysia.
Awards were also conferred to recipients from countries such as Scotland, France, Bulgaria, India, Jordan, Singapore, Italy, Kuwait, United Arab Emirates, and Oman.
The top management of USM congratulates Dr Jeya on this achievement and hopes that such recognition will further encourage others in USM to aim and fly high, not only in the domestic circle but also in the international scene.
Text : Hafiz Meah Ghouse Meah
Photo : PTPM USM