MORE STUDENTS FROM EGYPT TO UNDERGO USM MASTER'S PROGRAMME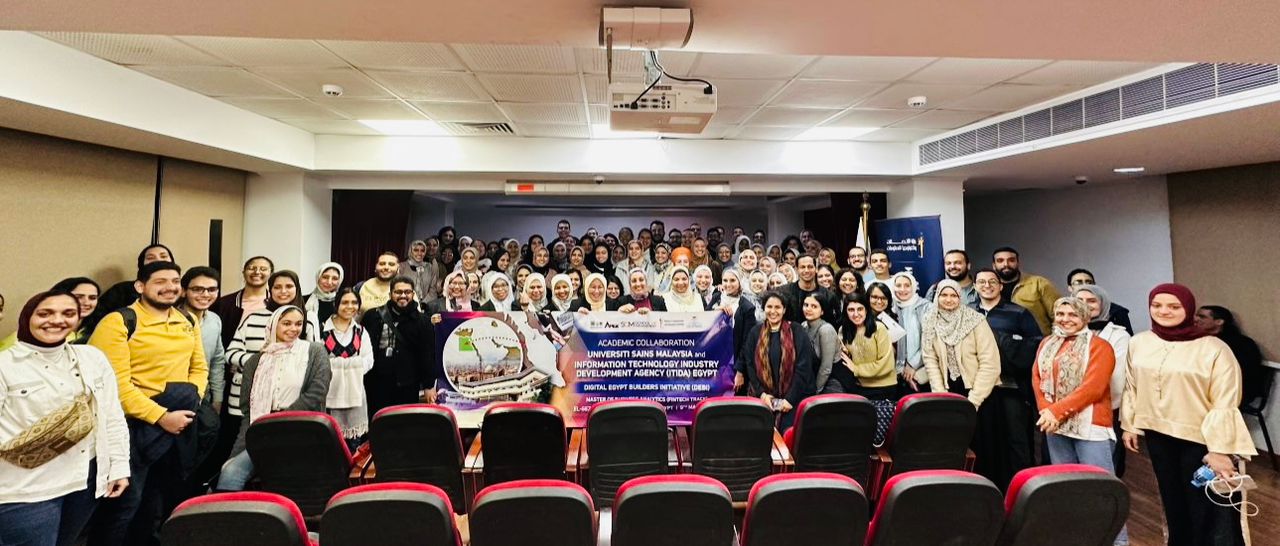 CAIRO, EGYPT, 12 March 2023 – 103 students from the second cohort will enrol for their studies at Universiti Sains Malaysia (USM) this March, following the success of 48 students from the first cohort in the previous academic session.
It was the outcome of a collaborative agreement on academics that was signed on 7 March 2022 between USM and the Egyptian Ministry of Communication and Information Technology (MCIT).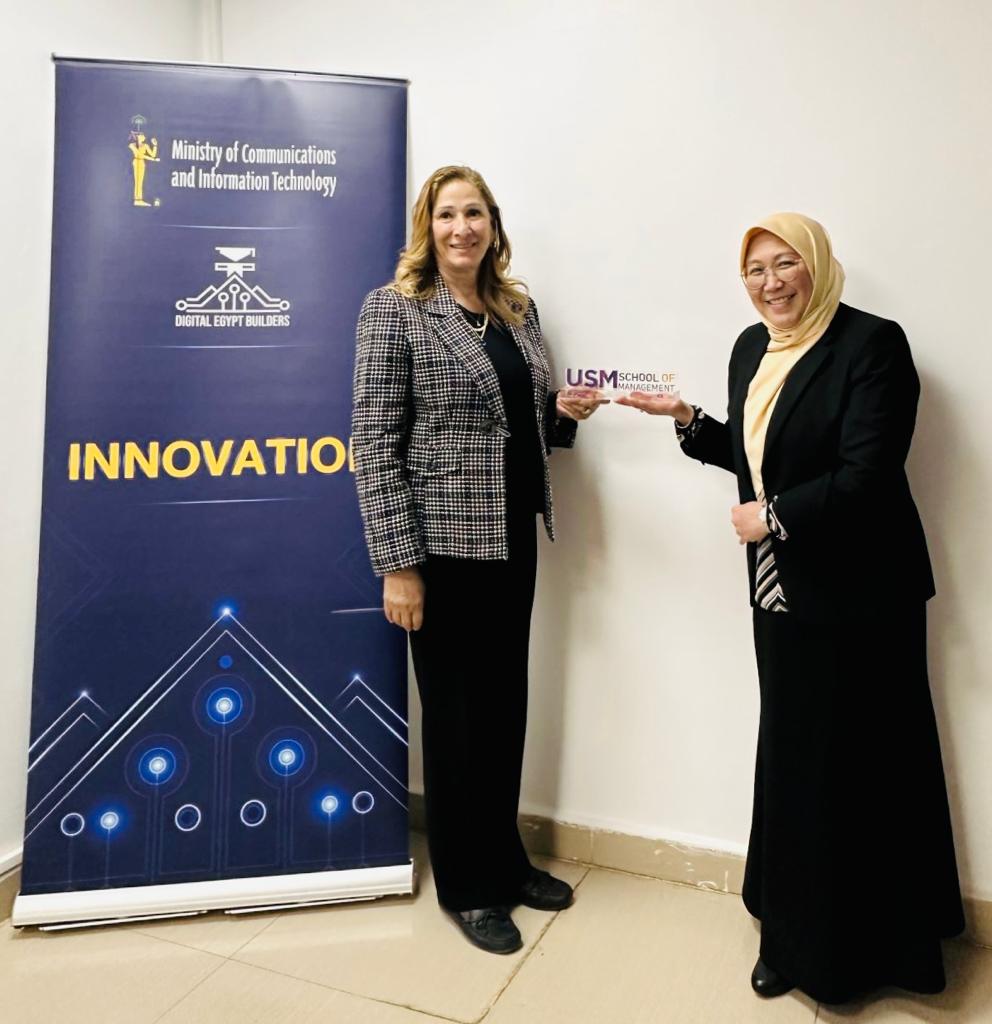 According to the USM School of Management Dean, Professor Dr. Noor Hazlina Ahmad, the Ministry via the Information Technology Industry Development Agency (ITIDA), which is under the Digital Egypt Builders Initiative (DEBI), has agreed to sponsor excellent students from Egypt to undergo studies in the Master of Business Analytics programme offered by the School of Management that will be conducted via Online Distance Education.
Noor Hazlina is on a working visit to Egypt to meet the Advisor to the Minister, Professor Dr. Hoda Baraka at the DEBI Campus in Cairo, Egypt to hold discussions regarding the graduation ceremony for the first cohort.
According to Professor Dr. Hoda Baraka, MCIT via ITIDA has sent excellent students to three countries which are Canada, Ireland and Malaysia (USM) and the feedback received on the USM Master of Business Analytics has been very encouraging.
"Thus, they have expressed their interest to continue this collaboration with USM to offer new programmes in the future," said Noor Hazlina.
She also attended the orientation session that was presented and attended by Professor Dr. Hoda Baraka; Fintech Track Head, Dr. Mayada Hadhoud; and programme coordinator of USM-DEBI at the DEBI Campus Cairo, Egypt, Dr. Yasmine Fahmy.
Online registration for students was also successful. The delegation then went on a campus tour, especially to the computer laboratories utilised by students when attending hands-on class sessions and lecture rooms that were used by students of DEBI.
Source Text & Photos: School of Management, USM/Translation: Mazlan Hanafi Basharudin