USM WELCOMES BENCHMARKING VISIT FROM UiTM AND KHON KAEN UNIVERSITY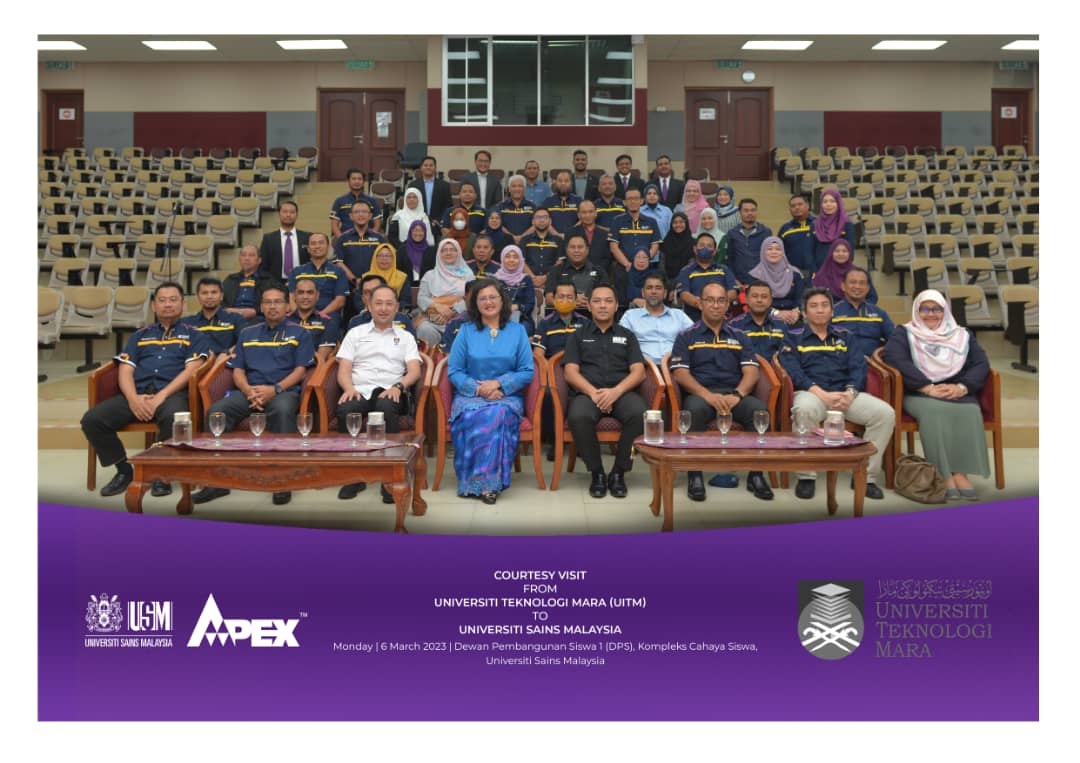 USM PENANG, 10 March 2023 – The Universiti Sains Malaysia (USM) Division of Student Development Affairs and Alumni (BHEPA), recently received a benchmarking visit from delegations of Universiti Teknologi MARA (UiTM) and Khon Kaen University, Thailand.
The UiTM delegation was led by the Director of the UiTM Shah Alam Student Development Centre, Dr. Shahsuzan Zakaria while the Vice-Chairman of Student Development and Alumni Relations, Associate Professor Dr. Piansak Pakdee led the delegation of Khon Kaen University.
The purpose of the visit was to allow the management of UiTM and Khon Kaen University to learn more about resource management, hostels/desasiswa management, student development, cultural aspects and future plans to build wider networking and forge stronger cooperation between the universities.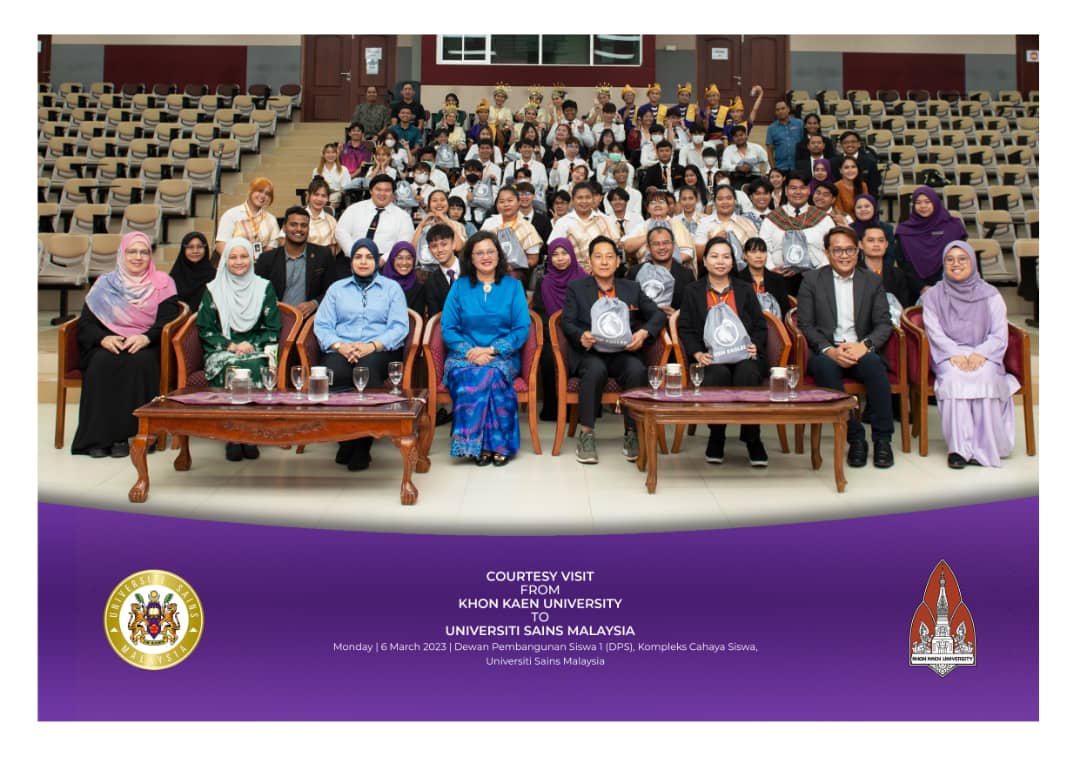 USM Deputy Vice-Chancellor of Student Development Affairs and Alumni, Professor Dr. Azlinda Azman, who chaired the meeting session, warmly welcomed the arrival of the delegations from UiTM and Khon Kaen University.
There was also a sharing session from the USM Student Representative Council (MPP) and the USM cultural performance group, Adikarma.
Both delegations were also taken to visit The Bricks and The Nest@USM to see various student empowerment programmes in the field of entrepreneurship and other creative activities that are being carried out there.
Text: Nurhidayah Shahbuddin/Photo: Shahnizam Ab Rahim