USM-RIKEN URICAS SYMPOSIUM RETURNS, DWELLS ON ADVANCED SCIENCE RESEARCH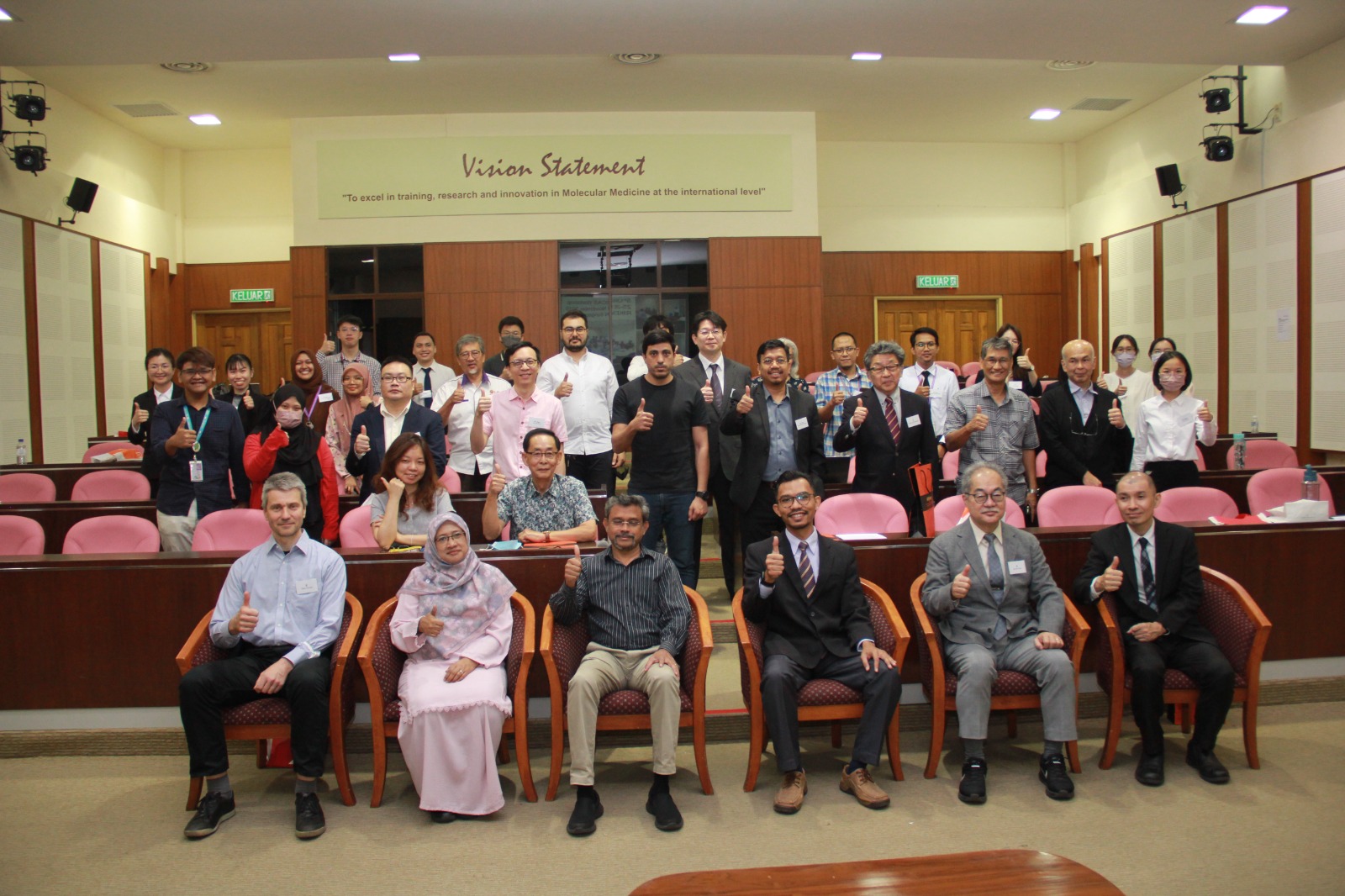 USM PENANG, 7 March 2023 – The Universiti Sains Malaysia (USM) Institute for Research in Molecular Medicine (INFORMM) today held the 8th USM-RIKEN Interdisciplinary Collaboration on Advanced Sciences (URICAS) Symposium 2023.
The two-day Symposium aims to provide an opportunity for participants to learn more about the current challenges in advanced science research, focusing on life science and physics.
After a three-year hiatus due to the COVID-19 pandemic, it brought together speakers, presenters and participants in a hybrid manner, combining in-person and Webex sessions.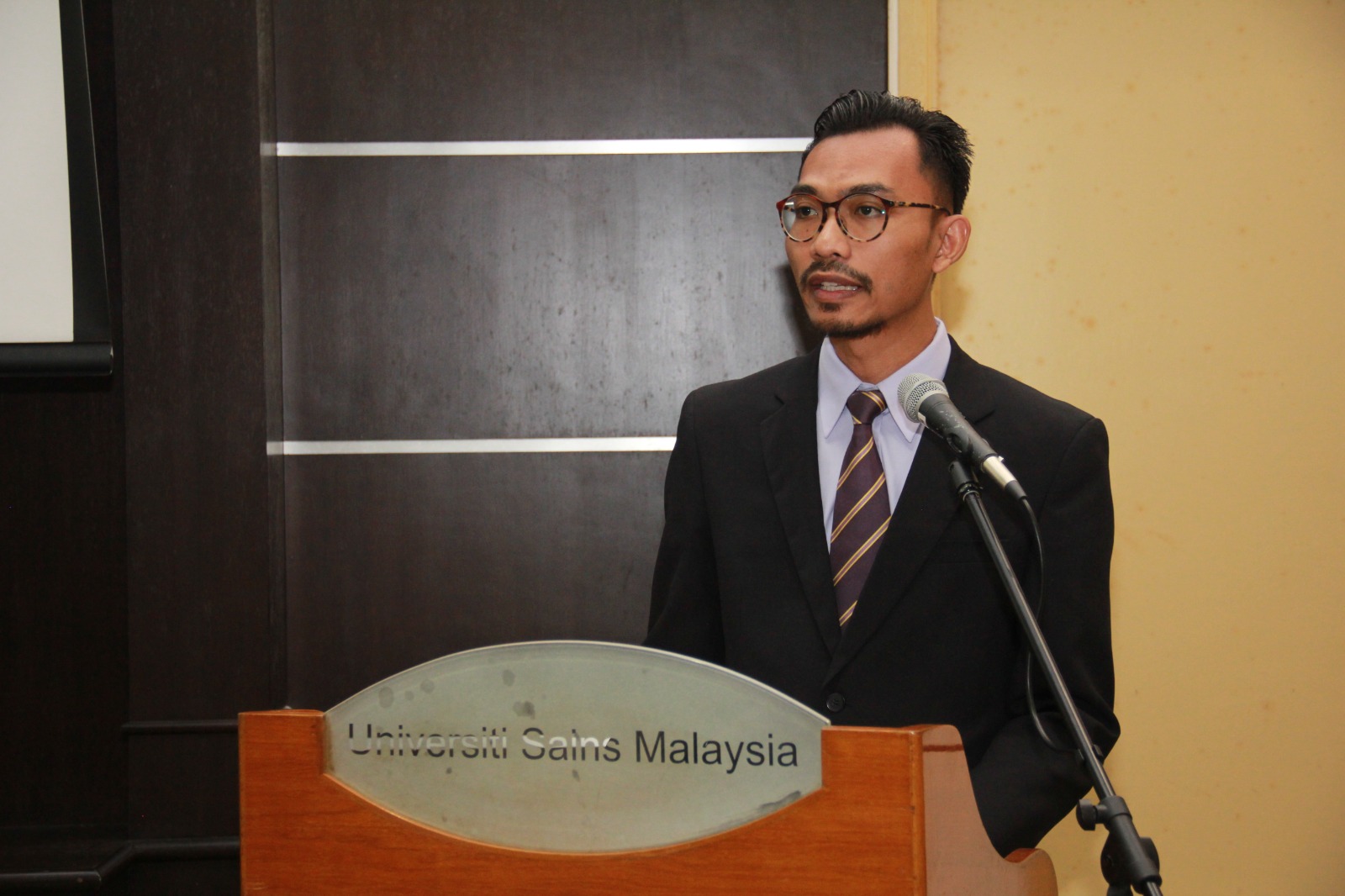 Attending the programme was the Deputy Director of Research Creativity and Management Office (RCMO), Associate Professor Dr. Mohd Hazwan Hussin, who represented the USM Vice-Chancellor to officiate the 8th URICAS Symposium.
In his opening remarks, Mohd Hazwan said that in aligning with the vision of USM APEX to transform higher education for a sustainable tomorrow, it is hoped that the symposium will generate extensive and useful knowledge, while contributing to sustainable development.
"We also hope that the symposium will foster greater collaboration between USM and RIKEN researchers and provide a platform that would encourage and stimulate more intellectual discourses and exchange of ideas," said Mohd Hazwan.
Meanwhile, RIKEN URICAS Coordinator, Dr. Hiroshi Ohno in his welcoming remarks said that he was very pleased that this year USM hosted the symposium physically and he hoped that the symposium will provide a new boost for the renewed URICAS in the coming years.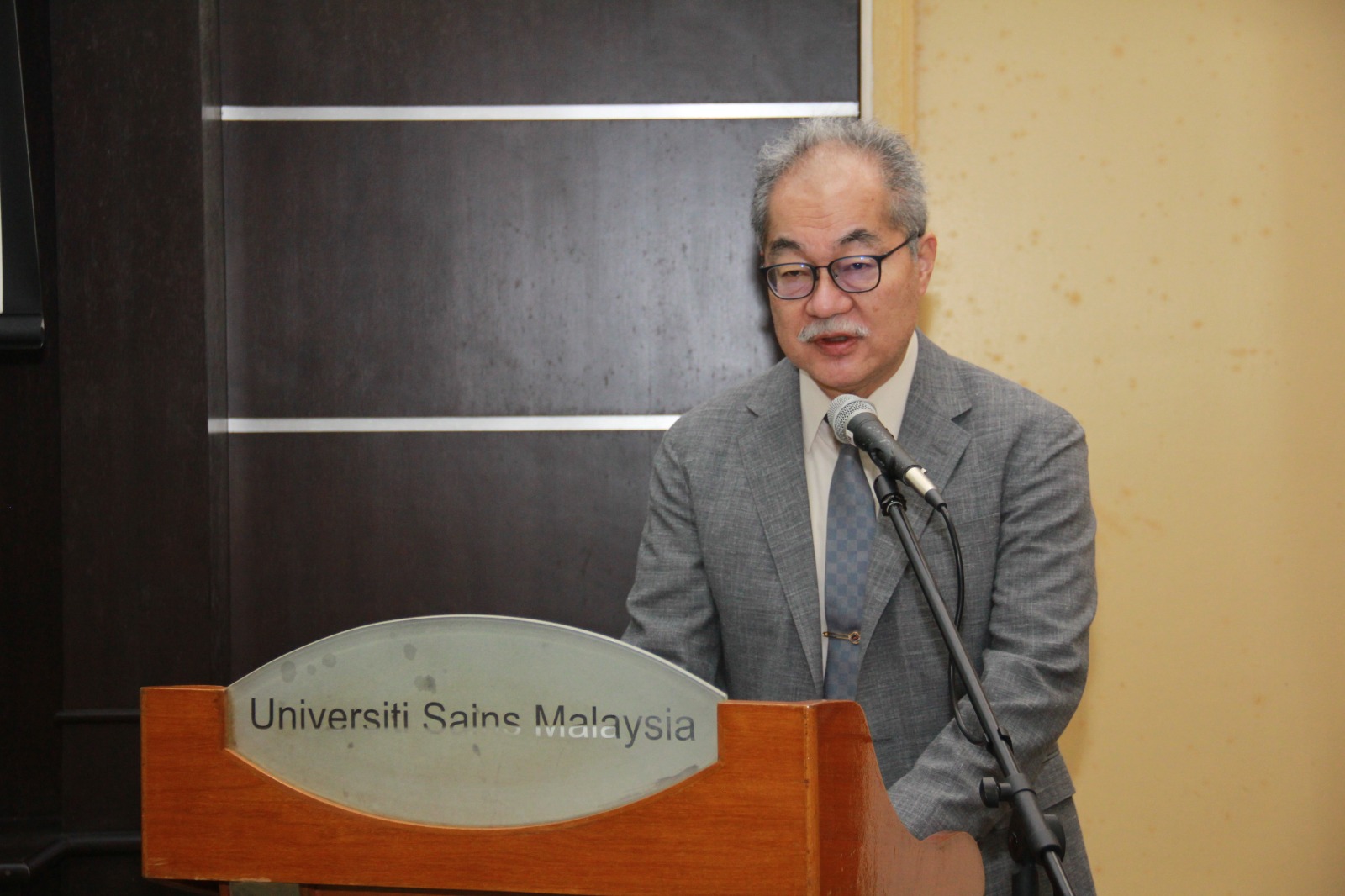 USM URICAS Coordinator, Dr. Eugene Ong remarked that the Symposium will be a useful forum as it did in the past with regard to research discussion, exchange of information and ideas on the different subdisciplines of advanced sciences, ranging from life science to fundamental physics.
A total of 50 participants were present on site (and many more on Webex online) and 16 presenters (8 each from RIKEN and USM) from Japan and Malaysia attended the forum, which is a testimony to the strong partnership USM-RIKEN has established thus far.
Presenters shared various aspects of research related to the main theme of the forum.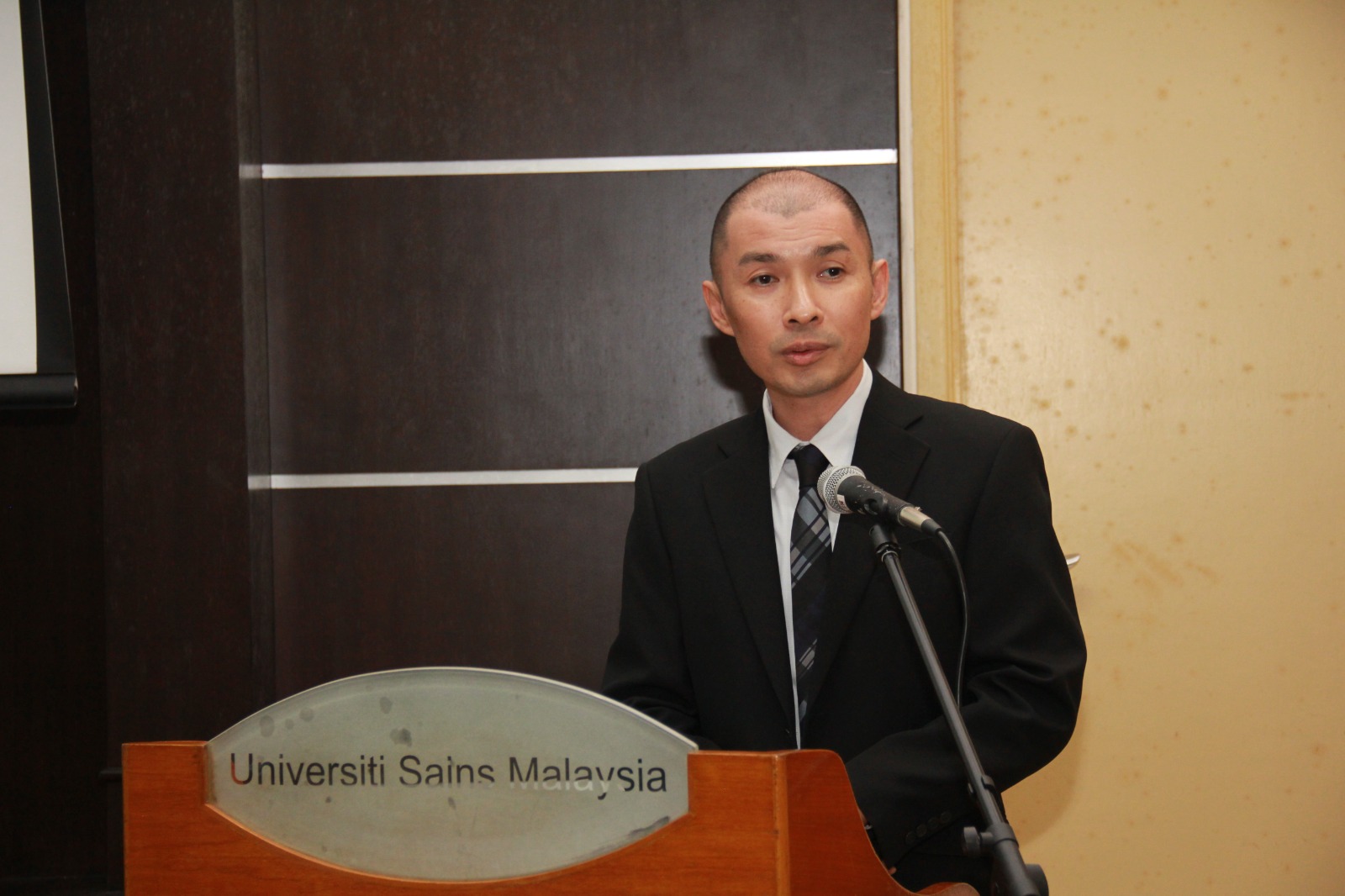 Also present at the symposium were the Director of INFORMM, Dr. Aziah Ismail; Co-Chairperson of URICAS Symposium, Assoc. Professor Dr. Badrul Hisham Yahaya; academicians, research officers and university officials.
RIKEN is Japan's largest comprehensive research institution renowned for high-quality research in a diverse range of scientific disciplines. USM and RIKEN have been collaborating since 1995 and the partnership has been greatly strengthened through the introduction of the Asian Programme Associates (APA) in 2002 and International Programme Associates (IPA) in 2008.
These programmes have resulted in a flourishing collaboration between both institutions including the study of ageing science, and which have also greatly benefitted USM.
Text: Nur Farrah Ezlin Mohd Suhaimi/Photo: Mohd Fairus Md Isa