STEM it up! BREAKING NEGATIVE STEREOTYPES AND MISCONCEPTIONS ON STEM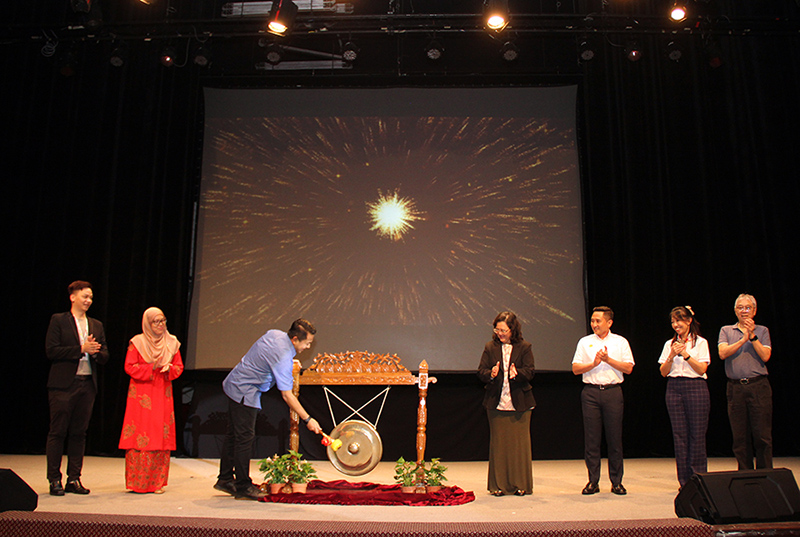 USM PENANG, 16 January 2023 – Universiti Sains Malaysia (USM) via the School of Communication today held the finale of the STEM it up! Campaign organised by the School's Persuasive Communication Final-Year Students 2022/2023 in collaboration with Shell MDS (M.) Sdn. Bhd.
With the aim to break negative stereotypes and misconceptions regarding STEM among Malaysians, the STEM it up! Campaign intends to create and increase awareness about STEM education and career opportunities specifically among students aged 13 to 22 years old, parents and job-seekers in STEM-related fields.
Various projects have been conducted and the whole campaign was carried out for 2 months with selected secondary schools along with the USM Engineering Campus which included the activities of STEM Challenge, STEM Xplore and STEM Quest.
It also showcased the four main STEM exhibitions consisting of Penang STEM, Penang Math Platform, WAU Rocketry USM and Pusat Sains Negara, along with three other exhibitors, namely American Chemical Society USM International Student Chapter, Tech Dome Penang and USM School of the Arts which were introduced for the students to explore and to know more about STEM.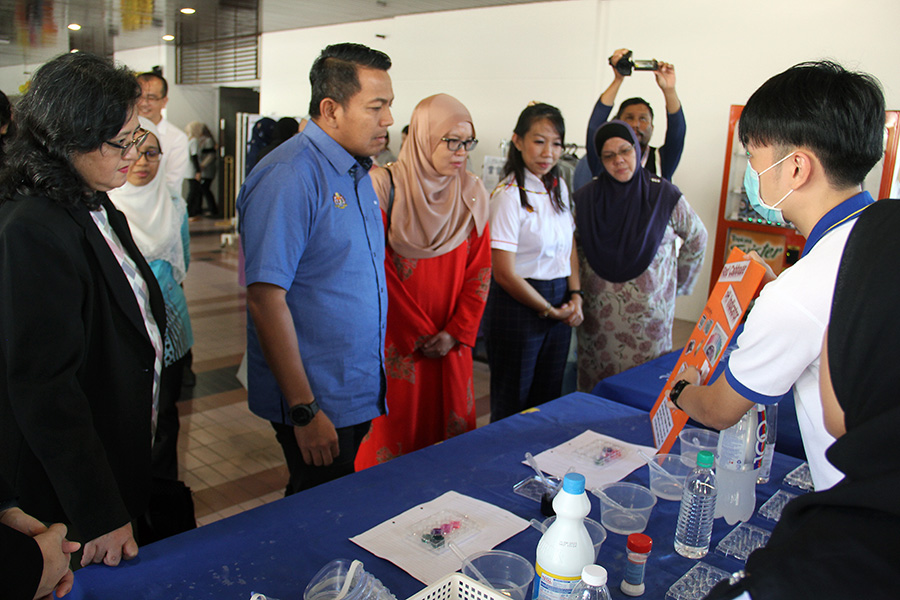 Present at the closing ceremony was the Director of Industry and Community Collaboration Division, Department of Higher Education, Ministry of Higher Education Malaysia, Dato' Mohamad Sharil Abdullah who also officiated the STEM it up! closing ceremony.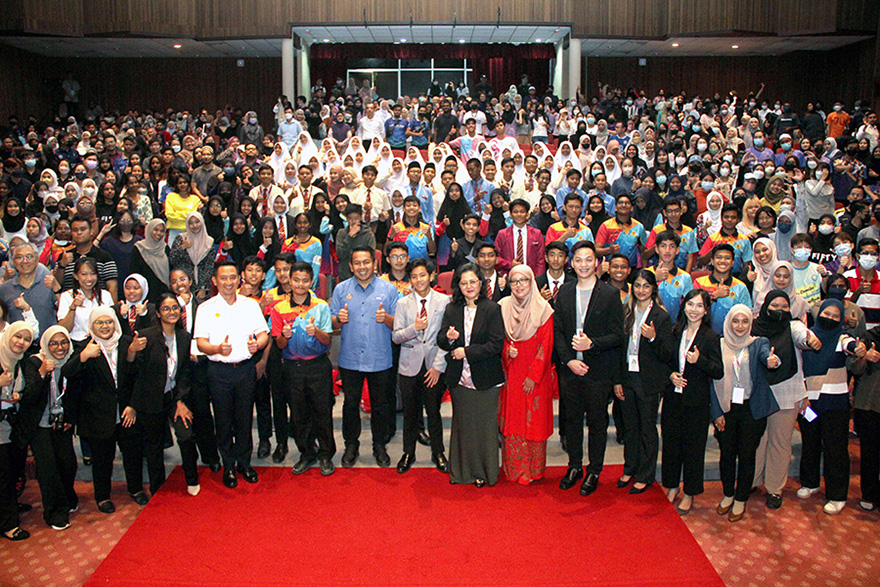 Also present were the USM Deputy Vice-Chancellor Student Development Affairs and Alumni, representing the Vice-Chancellor, Professor Dr. Azlinda Azman; Dean, USM School of Communication, Associate Professor Dr. Bahiyah Omar; Human Resource Manager, Shell MDS (M.) Sdn. Bhd, Adrian Saba representing its Vice-President, Amir Hamzah; Corporate Relations Manager Shell MDS (M.) Sdn. Bhd., Adriana Jute; Head of National Science Centre, Northern Region Branch, Hafizul Hanif Abu Bakar; General Manager Penang STEM Sdn. Bhd., Richard Chung; Chief Executive Officer, Tech Dome Penang, Khoo Boo Wooi; Advisor of STEM it up! Campaign, Dr. Suriati Saad; Project Director of STEM it up! Campaign, Rayane Mok Roc Tsen; and principal officers of the university.
Text: Nur Farrah Ezlin Mohd Suhaimi