HARPSWELL AND USM CONTINUE COLLABORATION IN REGIONAL WOMEN LEADERSHIP PROGRAMME
USM PENANG, 13 January 2023 – As part of the ongoing 'Harpswell ASEAN Women's Leadership Summit: Many Countries One Sisterhood' programme, the Universiti Sains Malaysia (USM) Centre for Research on Women and Gender (KANITA) and the School of Social Sciences (PPSK) in collaboration with Harpswell Foundation, held a dinner programme with former Chief Minister of Penang (1990 – 2008), Tan Sri Dr. Koh Tsu Koon as the guest of honour.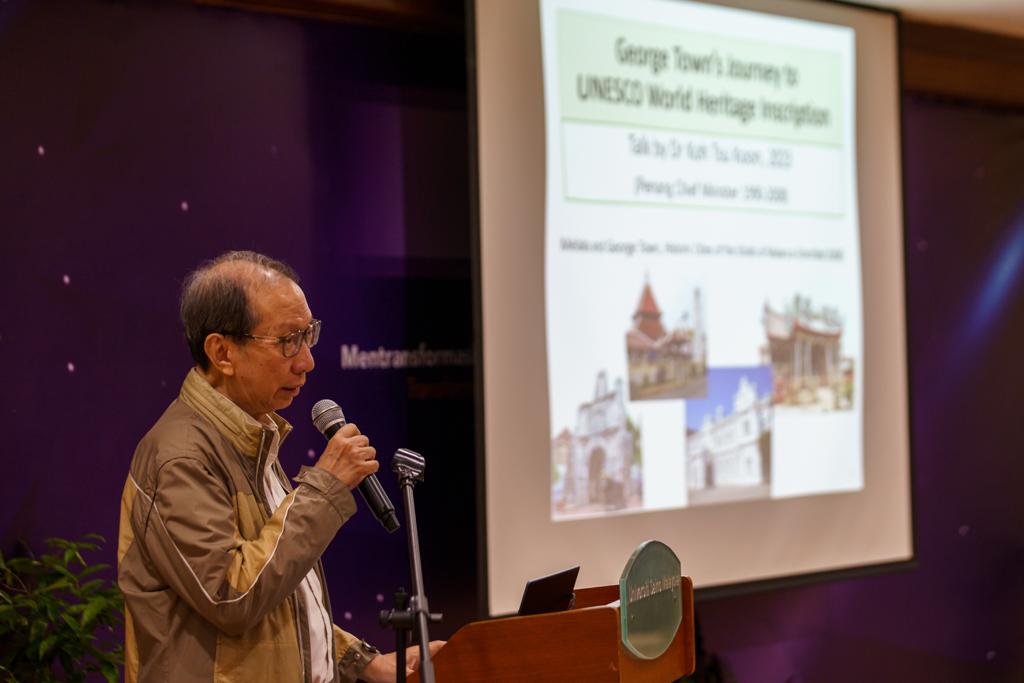 The 10-day women leadership programme was organised for young professional women, aged 25-30 years old and coming from the 10-member countries in the Association of Southeast Asian Nations (ASEAN).
Koh was invited for a presentation on 'Georgetown's Journey to UNESCO World Heritage Inscription' whereby he briefly explained the history of Penang from his own perspective in promoting the tourism sector of Penang.
Koh highlighted several efforts which have led to the promotion of cultural diversity as a tourist attraction in Penang.
Among them were cultural performances and old movies in Penang and introduction of efforts by guilds and corporations in 1993 that includes the preservation of heritage buildings such as Khoo Kongsi and Suffolk House.
As a former lecturer and deputy dean of education in USM (1975 - 1982), Koh said he is pleased and proud that USM has become the cradle for the development of future women leaders in ASEAN and beyond, through the Harpswell programme.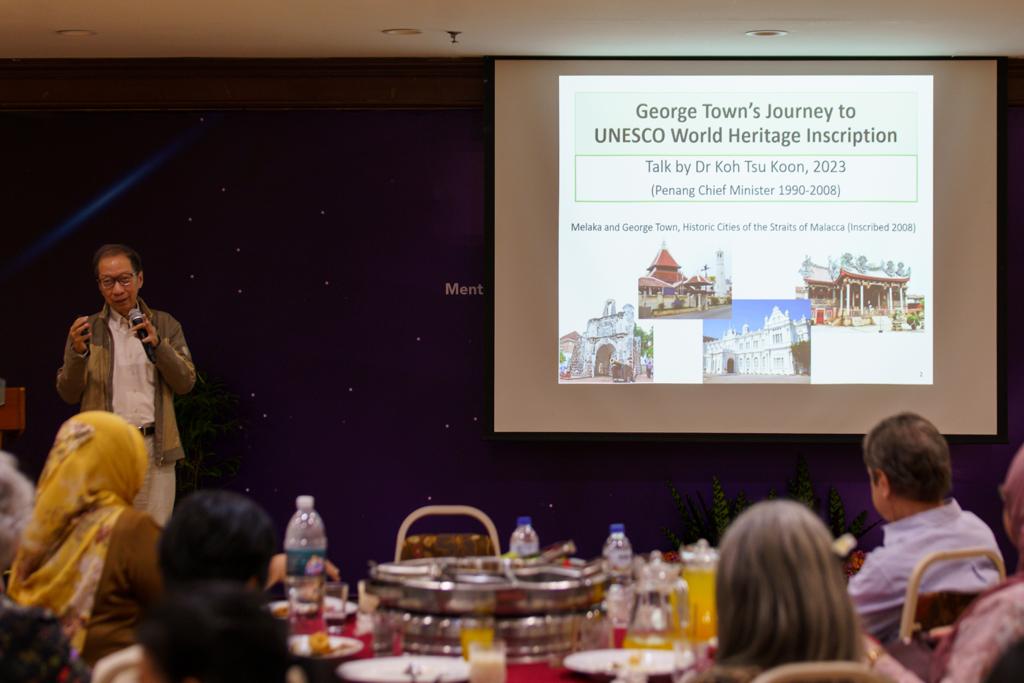 "I am also very impressed by the sense of purpose, quality and tenacity as demonstrated by the Harpswell Team and four batches of participants, with USM's strong support," he said, while adding that he had recommended to the Harpswell Founder and Trustee, MIT Professor Dr. Alan Lightman, whom he came to know when they were studying in Princeton, that the Harpswell programme be based in USM, Penang.
Also present were Professor Dr. Alan Lightman himself; Programme Executive Director, Dr. Alison Pavia; and KANITA USM Project Leader, Professor Dr. Noraida Endut.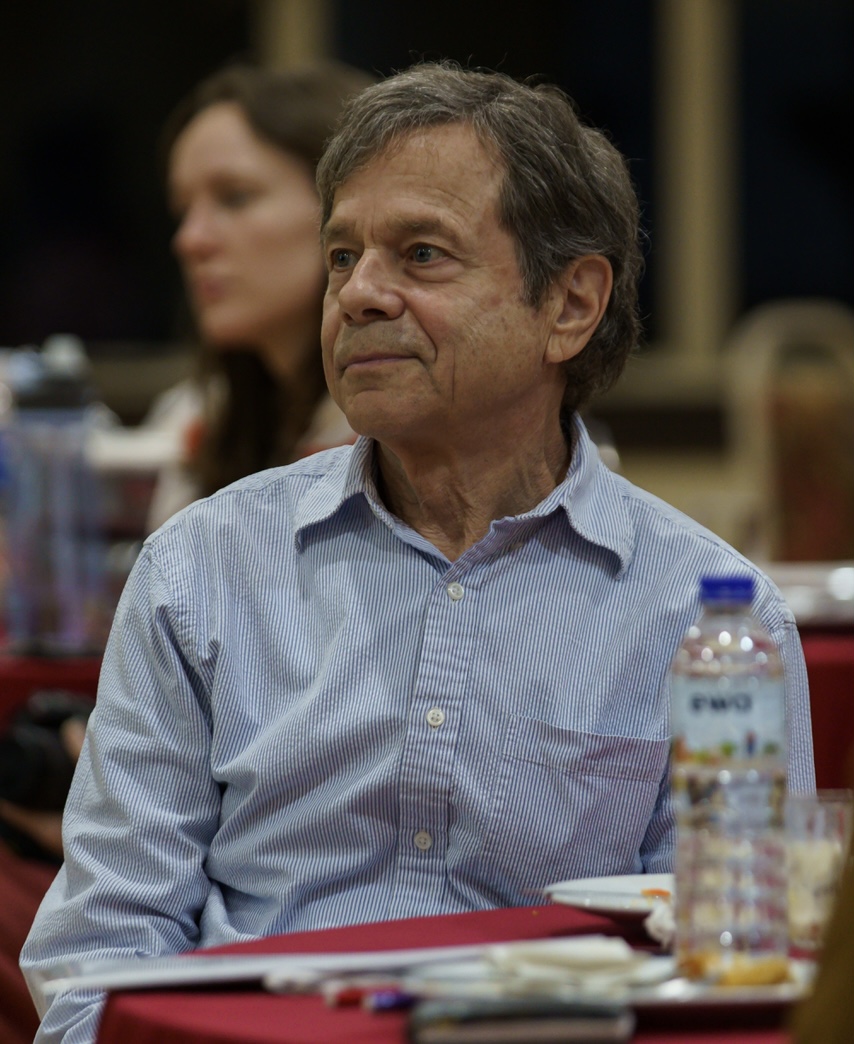 Harpswell ASEAN Programme in Women's Leadership has the mission to bring about positive social change in Southeast Asia through the action and equal participation of women.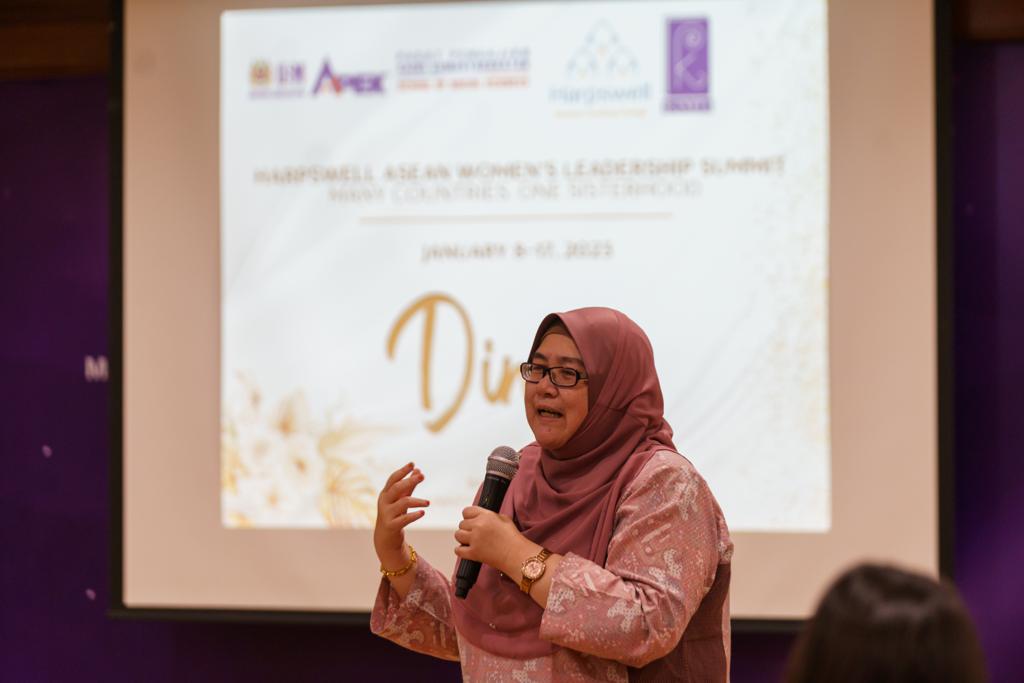 Text: Nur Farrah Ezlin Mohd Suhaimi/ Photo: Nor Amin Zainal Kamarudin