VICE-CHANCELLOR TOURS USM-KLE CAMPUS TOGETHER WITH MARA
BELGAUM, KARNATAKA, INDIA, 19 January 2023 – Universiti Sains Malaysia (USM) Vice-Chancellor, Professor Dato' Ir. Dr. Abdul Rahman Mohamed recently led a delegation on a working visit together with senior officials from MARA to USM-KLE, India from 15 January 2023 until 21 January 2023.
The aim of the visit was to inquire on facilities that will be provided for the new intake of MARA-sponsored students who will register at KLE in Belgaum, India for the 2022/2023 Academic Session.
Among the agenda of the working visit is the renewal of a 'Memorandum of Agreement' (MoA) between USM and KLE.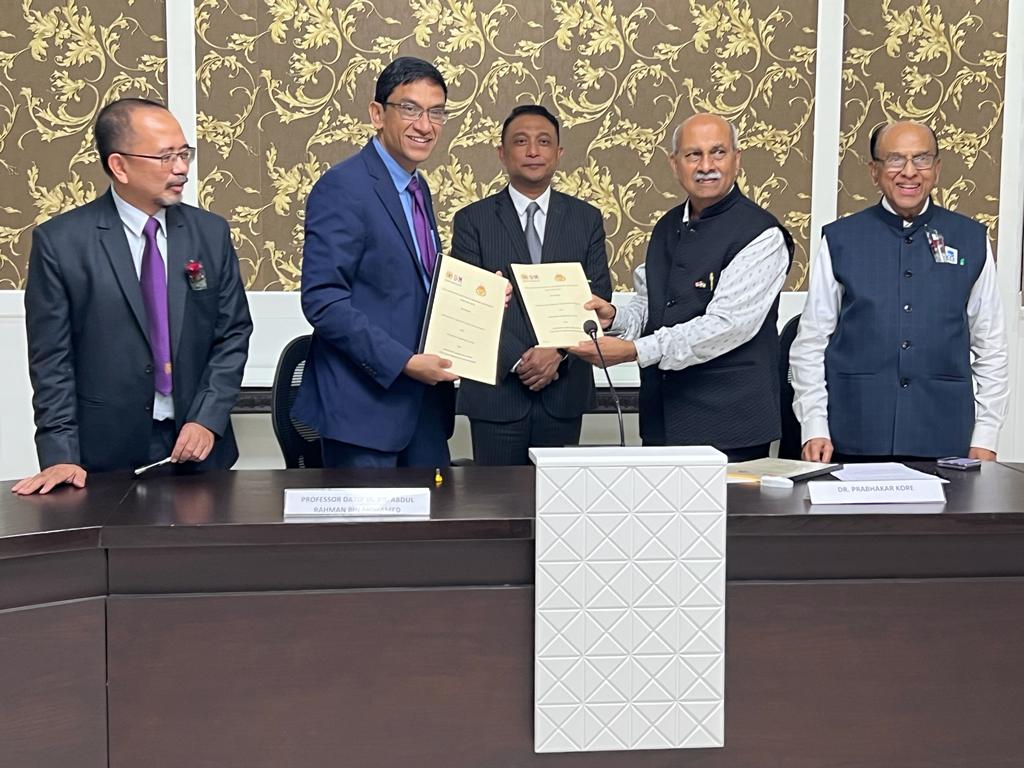 The Vice-Chancellor and the delegation visited the existing facilities, including the Ayuverda Hospital in Belgaum.
He then met the 237 students who are undergoing their studies there.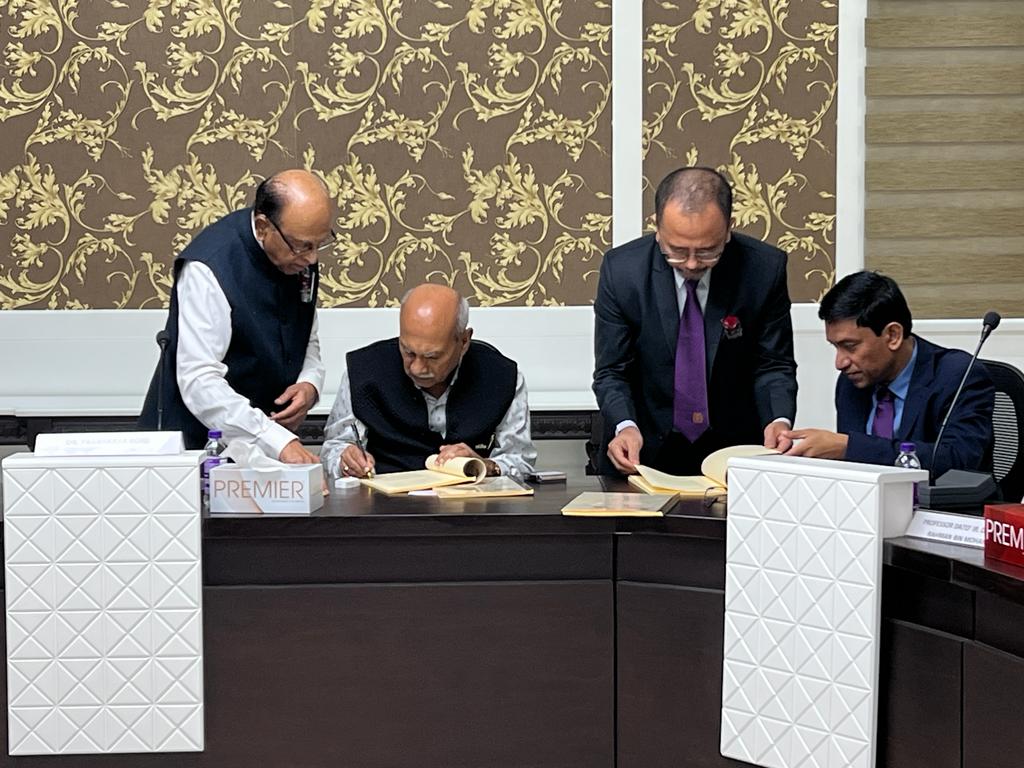 Abdul Rahman and the delegation also met the Chairman of KLE Society, Dr. Prabhakar Kore.
Others who went together were MARA Deputy Director-General (Entrepreneurship), Dato' Zulfikri bin Osman; MARA Education Sector Officer, Dr. Zulkifli bin Hussain @ Mat Hassan; Dean, USM School of Medical Sciences, Professor Dr. Abdul Razak Sulaiman; USM Deputy Senior Registrar, Academic Management Division, Hj. Ramli Osman and USM-KLE Deputy Dean, Professor Dr. Kamarudin Jaalam, along with other MARA and USM officials.
The offshore programme between USM and Karnataka Lingayat Education (KLE) University in Belgaum, Bangalore, India began with the first intake in the 2010/2011 Academic Session, where 48 students enrolled in the full-time Doctor of Medicine Programme for a duration of 5 years.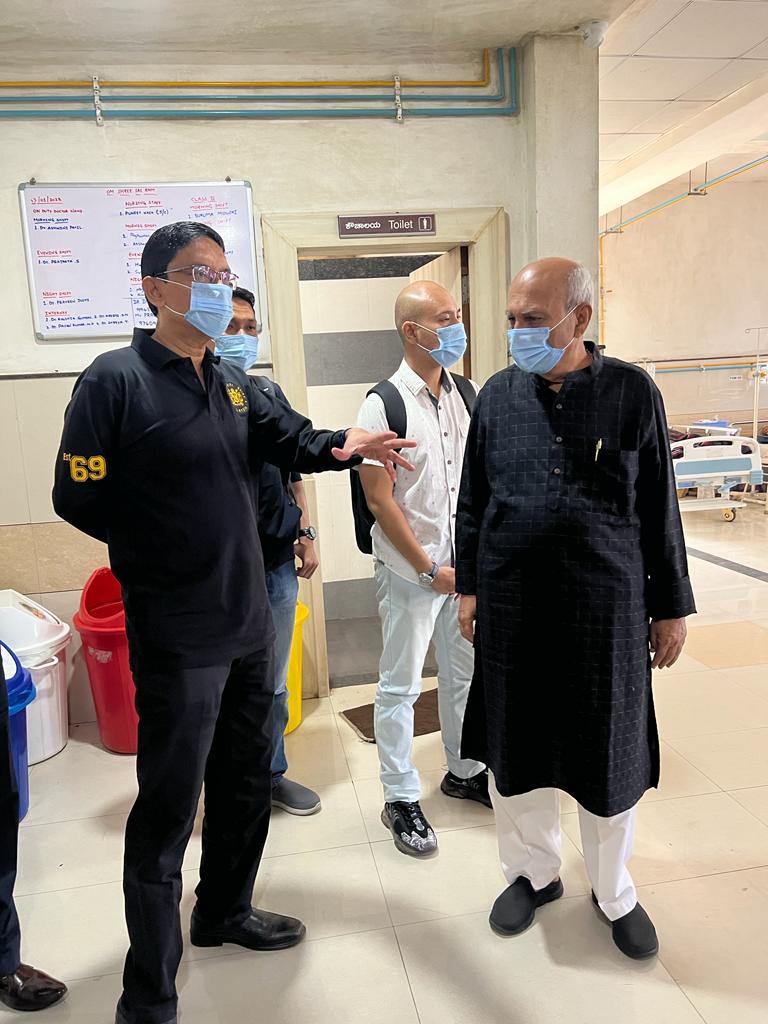 Until now, the programme has succeeded in producing more than 700 medical doctor graduates, with a majority of them sponsored by MARA.
KLE, which is located in Belgaum, Karnataka, India began in 1916 as an organisation comprising of academicians in India, and which now has expanded as a consortium in offering world-class education by managing the University of KLE and Jawaharlal Nehru Medical College (JNMC), both acknowledged by the government of India.
The USM-KLE International Medical Programme (USM-KLE IMP) offers facilities such as lecture halls, laboratories, tutorial rooms and a modern library. A teaching hospital equipped with 500 beds is also included as part of the facilities.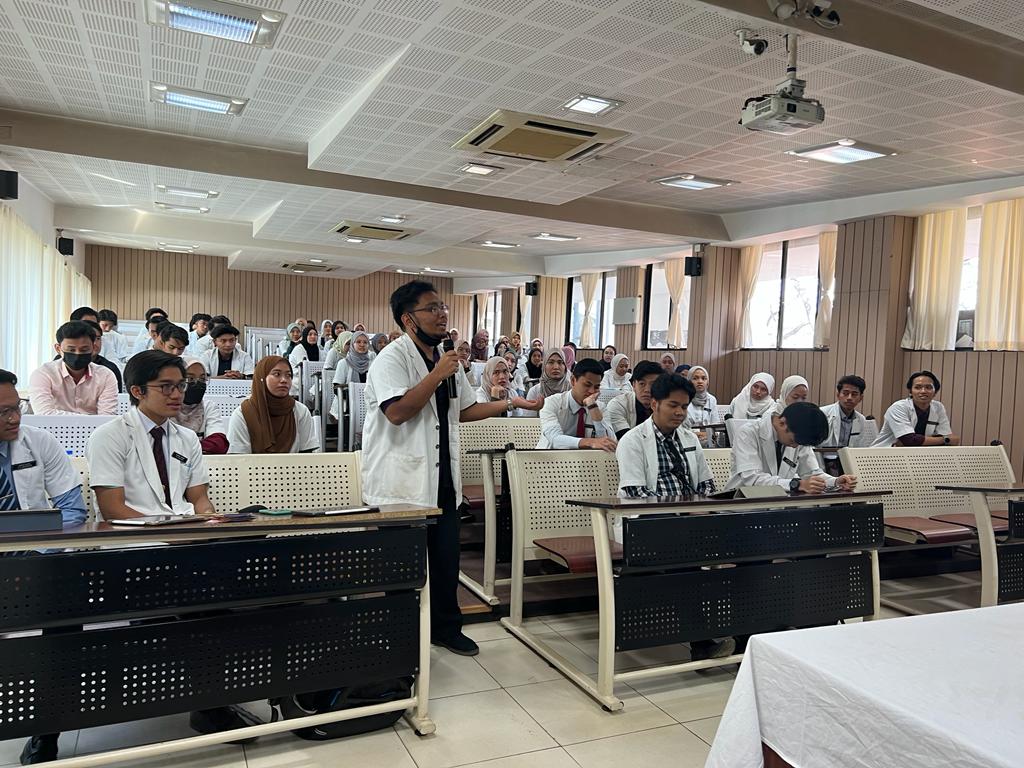 All students are offered accommodation in a fully-equipped campus, along with IT facilities, cafeteria, a bank and a stadium for recreational activities.
Translation: Mazlan Hanafi Basharudin