USM TO EXPAND AND STRENGTHEN COLLABORATION, INVESTMENT, START-UP, SMART NETWORKING WITH JAPANESE INDUSTRIAL PARTNERS
USM PENANG, 19 October 2022 – Universiti Sains Malaysia (USM) via the Centre for Innovation and Consultation (CIC) is honoured to receive a return visit from Leave A Nest and Aerodyne Group to explore USM technology in engineering, agriculture, drone, system and IoT, algae cultivation, vector control, and pest control, among others.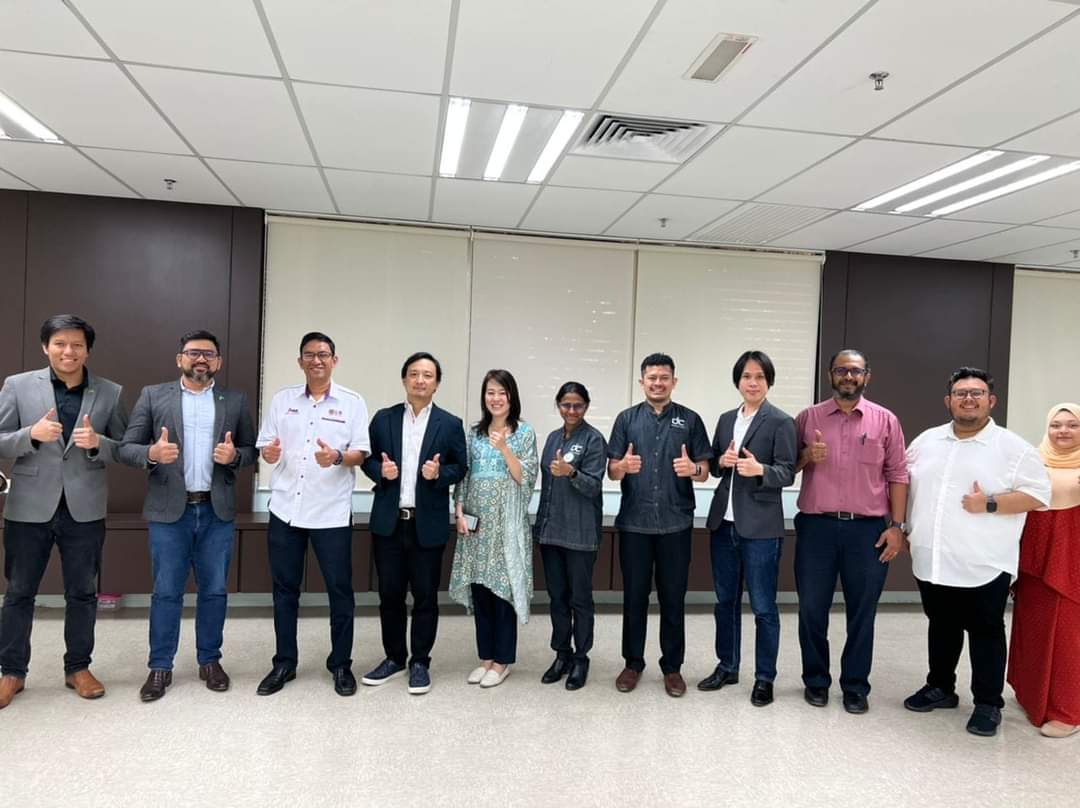 Following the Japan Agritour programme organised by Leave A Nest in September 2022, USM is actively and aggressively looking forward to having future research collaborations with her counterpart from Japan.
The technology exhibition sparked interest from Leave A Nest, Aerodyne, and Start-Up under their wings to explore research collaboration in developing USM technology into a market-fit product.
The exhibition also showcased USM start-up products and had positive feedback for strong business collaboration from key partners in the industry in Japan.
Leave A Nest also proudly announced that USM is one of the recipients of Leave A Nest Scholarship. The scholarship was awarded to Muhammad Izzat Irfan Bin Rozlin Hisham from the Centre for Marine & Coastal Studies (CEMACS), who is also the first and only recipient of the scholarship from Malaysia. Muhammad Izzat is currently pursuing his MSc. in aquaculture research on sea cucumber, also known as 'gamat'.
The event is one of USM's strategic moves in achieving collaborative, investment, and networking outcomes from regional as well as global partners.
It is hoped that the long-lasting partnership between USM, Leave A Nest, Aerodyne, and any other start-up under their wings would bring prosperity to each entity, as well as to the nation, and the planet.
Text: Khairul Syahmi Brahim (CIC)/Editing: MPRC/Photo: Centre for Innovation and Consultation (CIC)