USM, GLODON SOFTWARE SDN. BHD. JOINT HANDS FOR COLLABORATIVE RESEARCH AND ACADEMIC ADVANCEMENT
GEORGETOWN, PENANG, 22 Sept. 2022 – As an institution of higher learning, Universiti Sains Malaysia (USM) aspires to ensure that its future graduates acquire the necessary skills and knowledge to keep up with the industry's dynamic changes and challenges.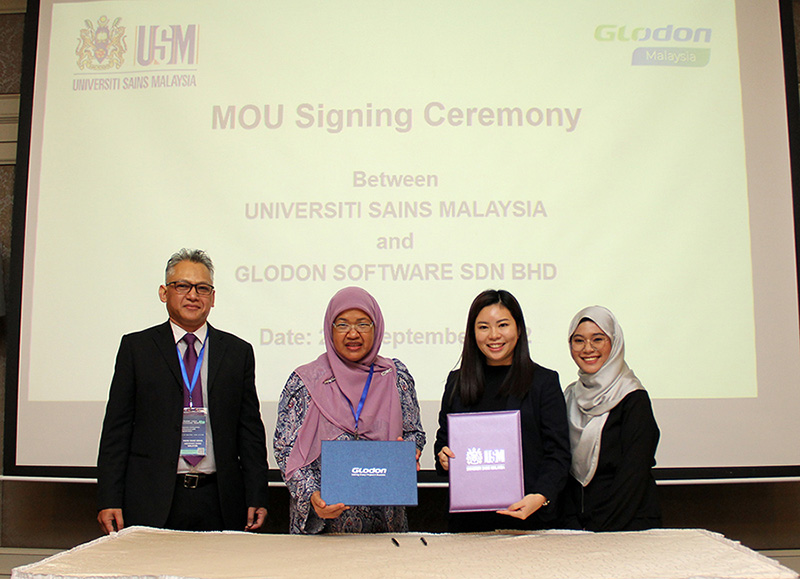 Another significant milestone was achieved today when USM via the School of Housing, Building and Planning (HBP) entered into a partnership with Glodon Software Sdn. Bhd. to collaborate in conducting research to find solutions to the existing barriers impeding the Industrial Revolution's digitalisation process especially in the construction industry.
The collaboration was sealed through a Memorandum of Understanding (MoU) signing ceremony held in a local hotel here this morning, where USM was represented by its Deputy Vice-Chancellor (Academic and International), Professor Dato' Gs. Dr. Narimah Samat on behalf of the USM Vice-Chancellor, and Glodon was represented by its Country Manager, Joyce Chan.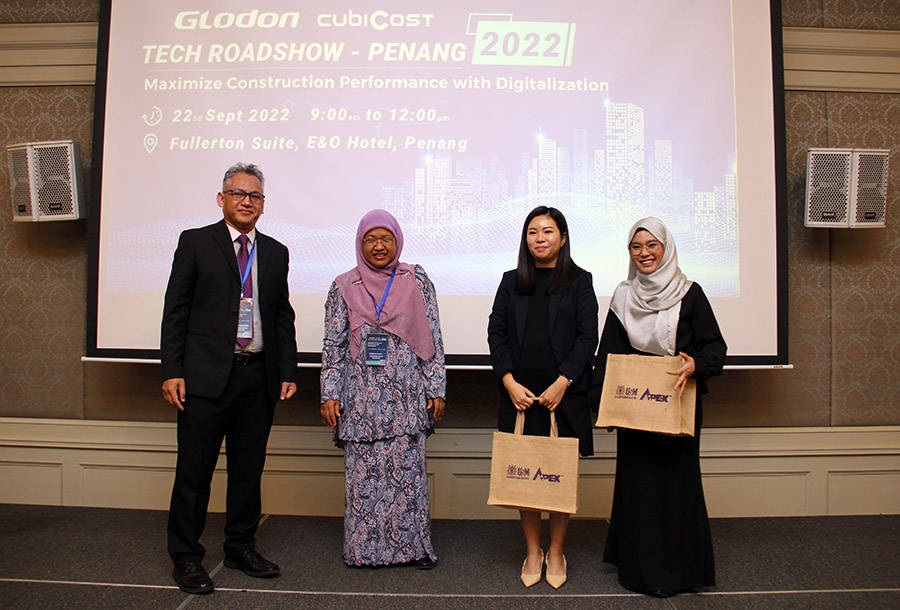 Also present as witnesses were the Dean, School of HBP, Associate Professor Ts. Dr. Mohd Rodzi Ismail and Glodon Customer Success Director, Junaida Fatina.
The MoU signing was initiated as a result of the successful Quantity Surveying programme offered by the School of HBP with Glodon, and both parties are confident that this partnership will pave the way for many more future academic and research collaborations.
Established in 2015 in Malaysia, Glodon Software Sdn. Bhd. is a digital building platform service provider, providing solutions, products and services covering the entire life cycle of buildings in the construction IT market.
Text: Nur Farrah Ezlin Mohd Suhaimi/Photo: Mohd Fairus Md Isa