TALK BY KEY FINANCIAL AND BANKING FIGURE, SHARING A PERSONAL PERSPECTIVE ON LEADERSHIP
USM PENANG, 20 Sept. 2022 – Leadership ultimately is determined by personality and values.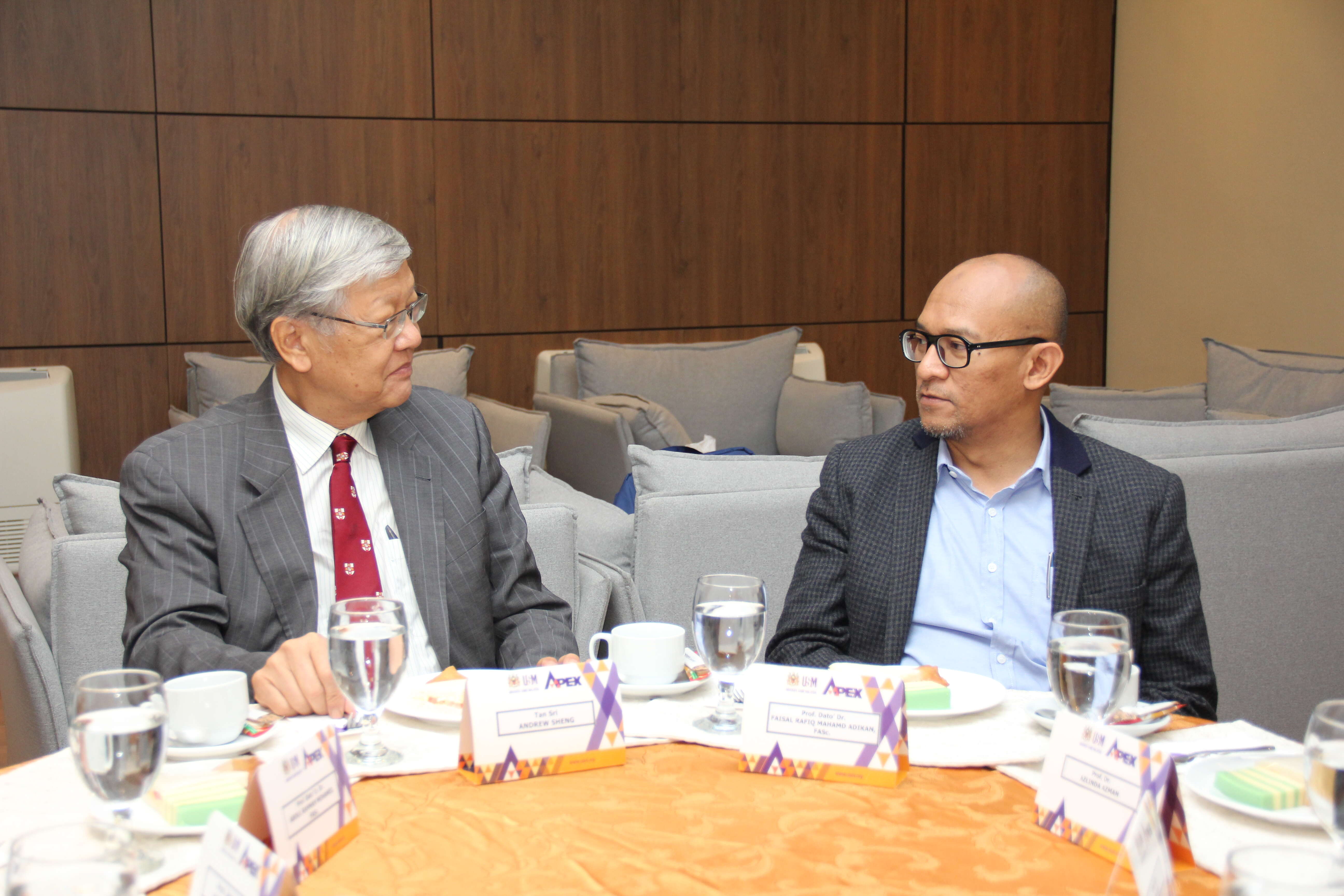 Universiti Sains Malaysia (USM) via the Pusat Transformasi Insan (PTi) today held the second 'Leadership Talk Series Programme' entitled 'Leadership - A Personal Perspective', delivered by a former central banker and financial regulator in Asia, and also a global finance commentator, Tan Sri Andrew Sheng.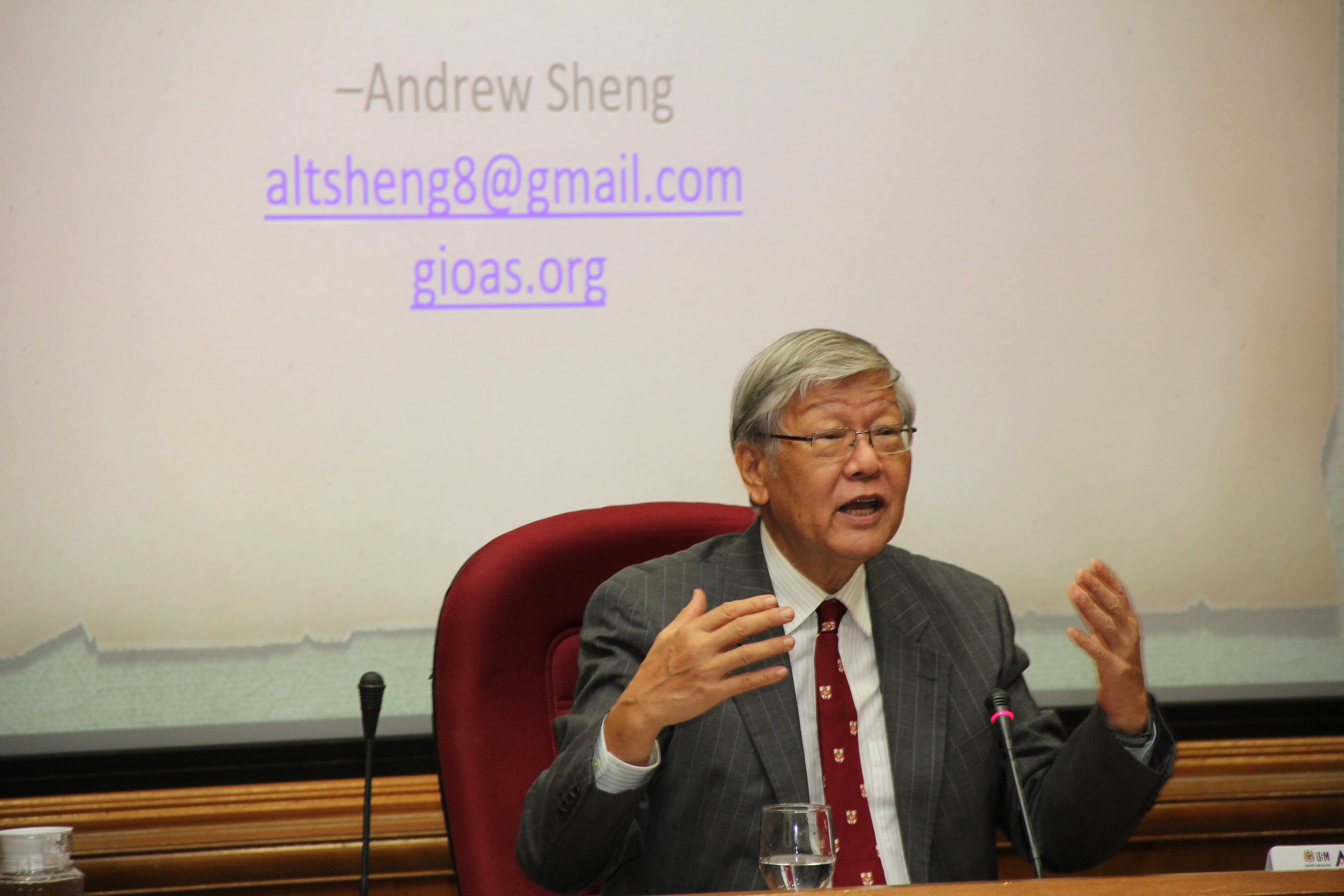 Andrew Sheng is also the Pro-Chancellor of Bristol University and Distinguished Fellow, Asia Global Institute, University of Hong Kong, as well as the Chairman, George Town Institute of Open and Advanced Studies, Wawasan Open University, Malaysia.
He is now the Chief Advisor to the China Banking and Insurance Regulatory Commission, a member of the International Advisory Council of the China Investment Corporation, the China Development Bank, and China Securities Regulatory Commission.
During the talk, Andrew shared on his perspectives in being a leader, his knowledge as well as experiences, especially with regard to the core aspects of leadership.
Andrew also shared about his memorable career point when he worked at Bank Negara, where he had the opportunity to work under three legendary central bank governors in Bank Negara namely Tun Ismail Mohd. Ali (second Governor), Tan Sri Dato' Abdul Aziz Taha (third Governor) and Tan Sri Dato' Jaffar Hussein (fourth Governor).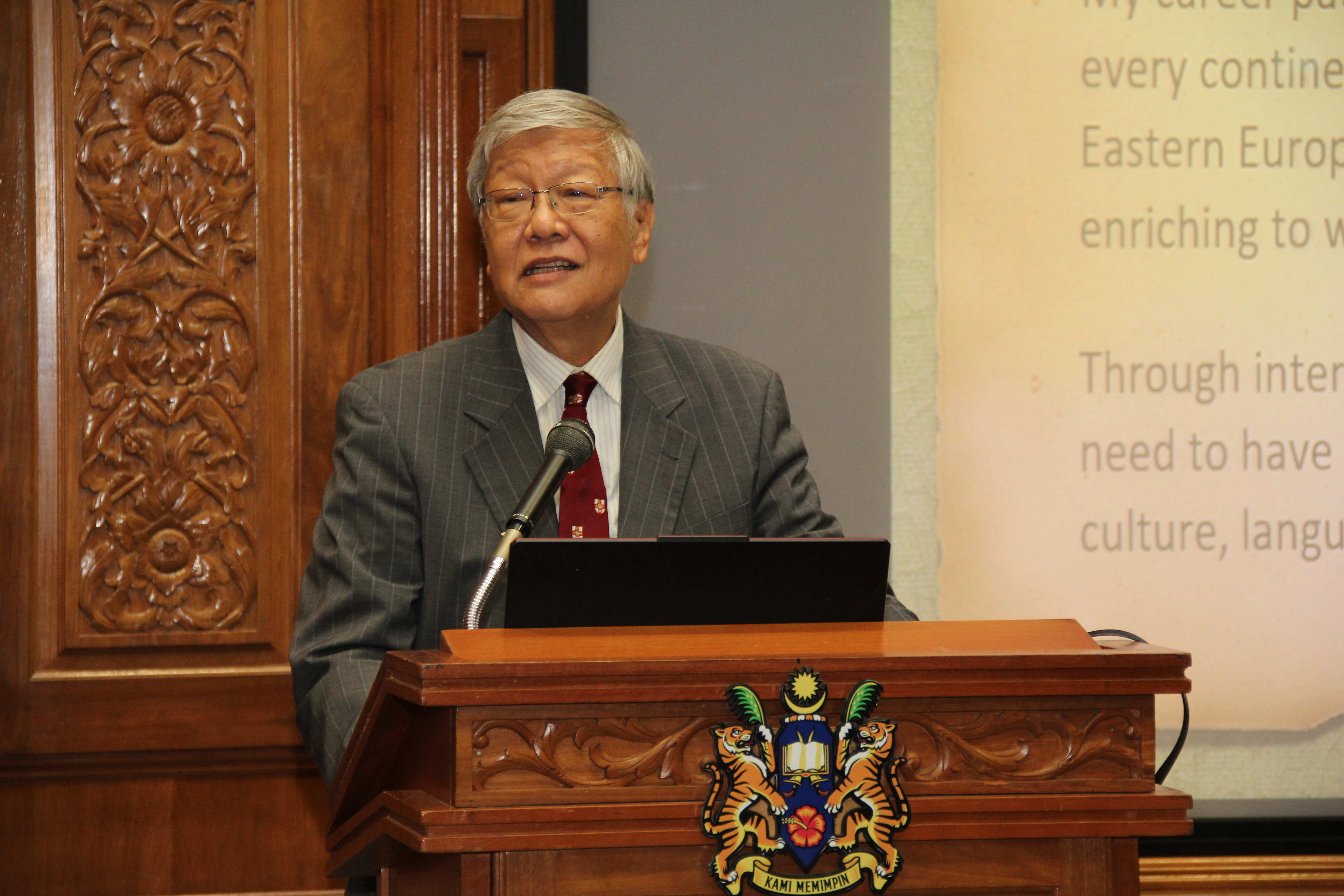 "Most of what we learn is what we've learned during our lifetime, where I have 10 great mentors and one of them is Tun Ismail, as my experience working with him has taught me to always be prepared and never take anything for granted," he said.
He added that he has always enjoyed teaching, as he learned most from having to explain in simple language, learn how to listen, to work together and to think long-term.
While giving an overview on the strategy and action, Andrew quoted a Harvard Professor, Malcolm Sparrow, a Regulatory Craft, 'pick important problems, fix them and tell everyone' because if you tell everyone, they will understand how you fix it.
"It's about the cycle of strategy, namely strategise, prioritise, incentivise, structurise, standardise, process, execute and review."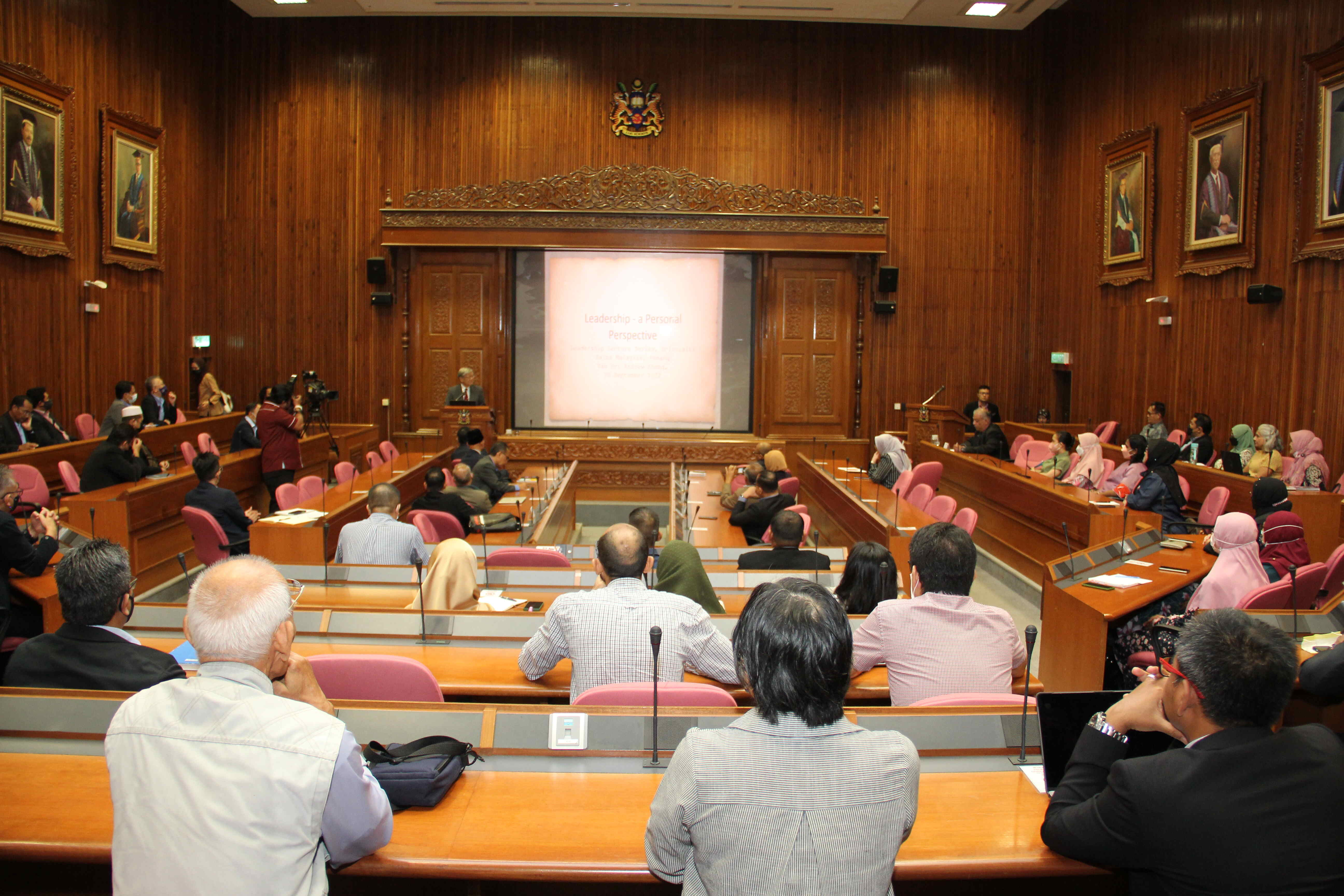 "None of us is smarter than all of us, and vision without execution is delusion; knowledge and action are one," said Andrew.
Andrew further added by sharing his thoughts in becoming a good leader, which is – a good leader is not always a talker or walk the talk, but he's always a good listener.
"In my belief, a good leader should always have an open mind and treat everyone equally and however different we are, try to find a common ground," he said.
At the end of his talk, Andrew shared a quote by Angela Merkel (a German former politician and scientist who served as Chancellor of Germany from 2005 to 2021), "Everything is possible, and take nothing for granted," and it is important for a leader to share, care, respect and listen.
Also present were the USM Vice-Chancellor, Professor Dato' Dr. Faisal Rafiq Mahamd Adikan; USM Deputy Vice-Chancellors and the university top management; Head of USM Leadership Cluster, Professor Dato' Dr. Adnan Hussein; Director of USM Pusat Transformasi Insan, Roslan Ismail; and the university principal officers.
The USM Leadership Talk Series programme's primary objective is to allow prominent figures from the University, government agencies and industry to share their experiences and expertise in aspects of leadership with the University's key management officials and administrative personnel so as to ensure that the University officials can be productive in their achievements and to be excellent in the delivery of the University's services.
Text: Nur Farrah Ezlin Mohd Suhaimi/Photo: Mohd Fairus Md Isa