USM COMMITS TO BOOSTING DIGITAL TRANSFORMATION IN EDUCATION
USM PENANG, 15 Sept. 2022 – Universiti Sains Malaysia (USM) today signed a Memorandum of Understanding (MoU) with Microsoft Malaysia to collaborate on building digital competencies among lecturers while also exploring opportunities to enhance digital learning experience of students.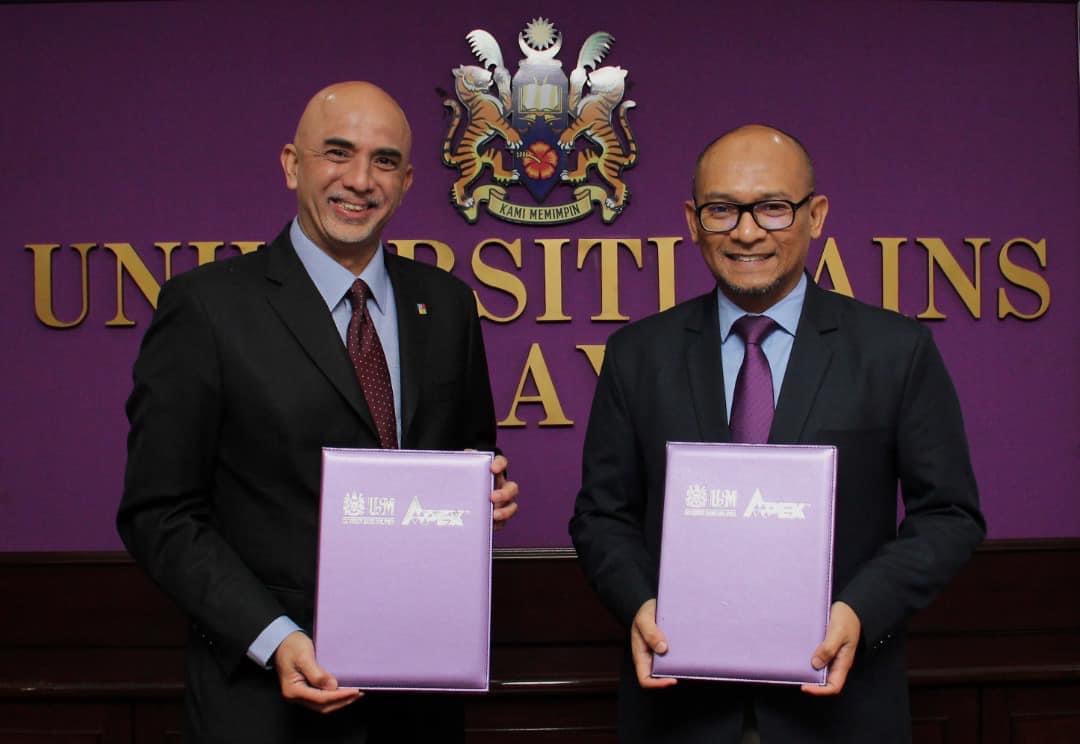 Signing on behalf of USM is the Vice-Chancellor, Professor Dato' Dr. Faisal Rafiq Mahamd Adikan, while Microsoft Malaysia was represented by its Managing Director, K. Raman G. Kesawannair, with the presence of the USM School of Educational Studies Dean, Associate Professor Dr. Rahimi Che Aman dan Edu Lead of Microsoft Malaysia Sdn. Bhd., Norshahida Zainal Abidin as witnesses.
According to Faisal Rafiq, the USM School of Educational Studies will contribute their expertise in pedagogy and the localisation of Microsoft's Education Transformation Framework (ETF) for higher education to help accelerate digital transformation in teaching and learning.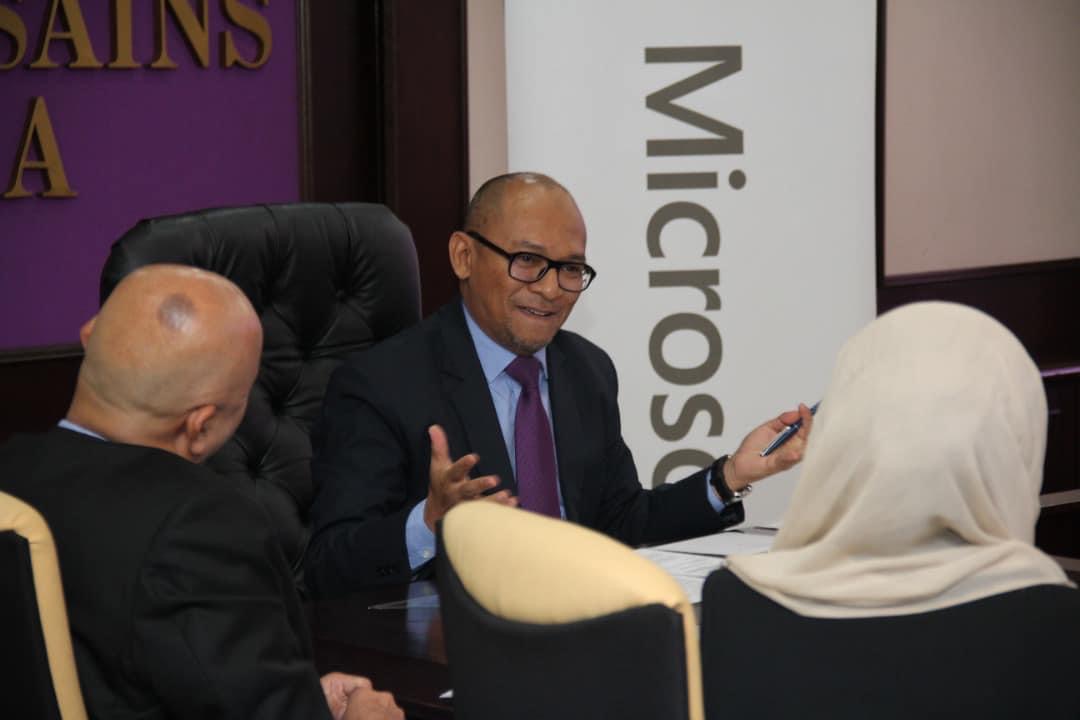 "I am delighted to note that USM and Microsoft will explore opportunities to help upskill lecturers and students in the universities, as well teachers and students in schools, on technology and digital competencies through the 'Microsoft Learn' platform," he said.
"We will look at enhancing our capacity as a research-based training centre, not only in the Northern region of Peninsular Malaysia, but in helping achieve our ambition as an international digital training hub for educators to implement 21st century learning, powered and supported by Microsoft's digital technology and tools," he added.
Commenting on the collaboration, K. Raman said, "At Microsoft, we believe that technology can be a powerful tool that makes education more accessible and inclusive – allowing more people to benefit from quality education."
"Together with USM, we hope to accelerate the digitalisation of Malaysia's educational ecosystem and reimagine the future of education by harnessing the power of technology, and building digital skills to enhance the teaching and learning experience for Malaysian educators and students alike," he added.
USM has already successfully obtained the status of a Global Training Partner of Microsoft. USM is the first and only university in Malaysia thus far to achieve this high-ranking status awarded by Microsoft.
Text: MoU press release (15 Sept 2022)/Editing: Tan Ewe Hoe