ALL MEMBERS OF THE CAMPUS COMMUNITY ARE INVITED TO ATTEND THE TOWNHALL SESSION WITH THE VICE-CHANCELLOR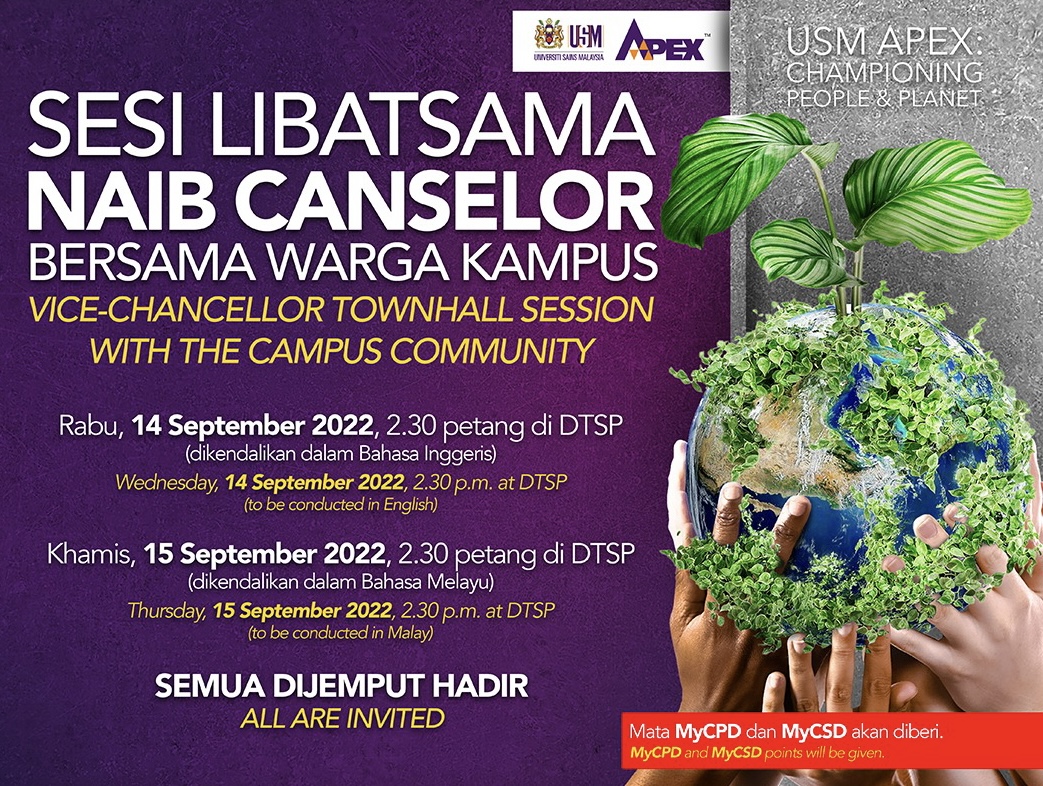 All members of the Universiti Sains Malaysia (USM) campus community are invited to attend the Townhall Session with the Vice-Chancellor on Wednesday, 14 September 2022, at 2.30 pm (presented in English) and on Thursday, 15 September 2022, 2.30 pm (presented in Bahasa Malaysia).
Both sessions will be held at Dewan Tuanku Syed Putra (DTSP), USM Penang.
In this session, the Vice-Chancellor, YBhg. Professor Dato' Dr. Faisal Rafiq Mahamd Adikan will deliberate on the latest development of the university, the strategic plan and special budgetary allocation, to be shared with the USM campus community.
Those who have inquiries may forward their questions to This email address is being protected from spambots. You need JavaScript enabled to view it./farez@usm.my.
myCPD and myCSD points will be awarded to the staff and students attending the programme.