USM SIGNS MOU WITH TWI, THE WORLD'S LARGEST ORGANISATION IN NON-DESTRUCTIVE TESTING (NDT) AND WELDING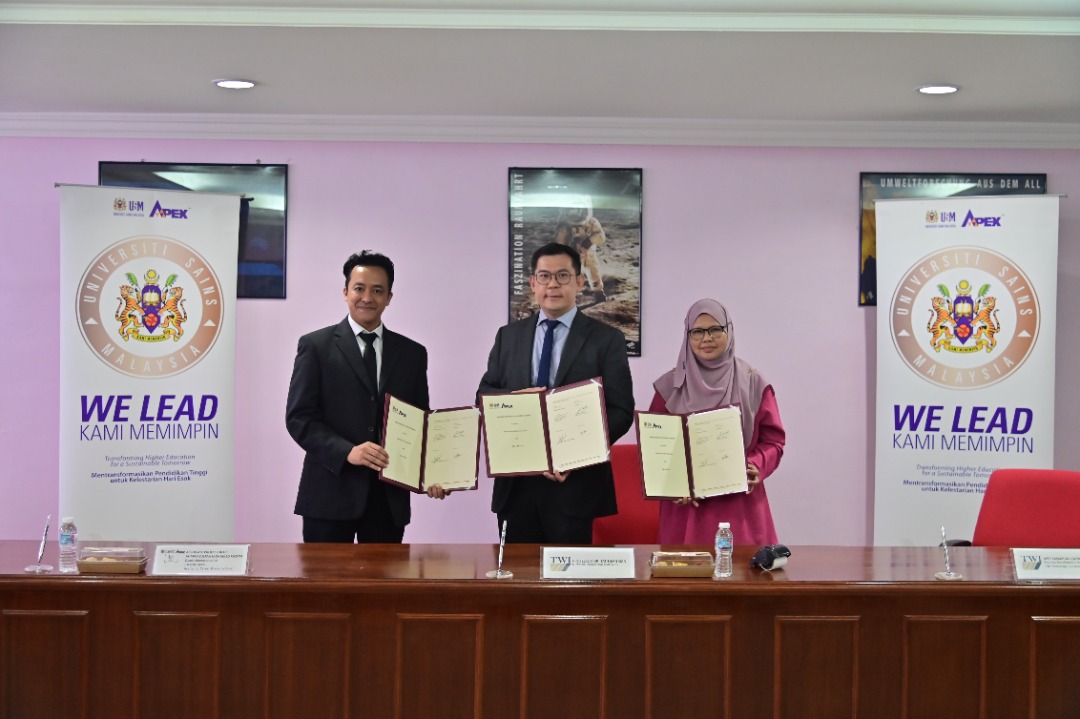 NIBONG TEBAL, 8 Sept. 2022 – Universiti Sains Malaysia (USM) will be engaging with The Welding Institute (TWI), the world's largest Organisation in Non-Destructive Testing (NDT) and Welding through a Memorandum of Understanding (MoU) that was signed by both parties today.
Representing the Dean of the School of Aerospace Engineering, Assoc. Prof. Dr. Ahmad Zulfaa Mohamed Kassim said that USM is striving towards the development of research and technology for the mutual benefit of both organisations.
"I am thankful that we have managed to work together in a brilliant manner as TWI is known as the world's foremost independent research and technology organisation, with the expertise in materials joining and engineering processes," said Ahmad Zulfaa, who is the School of Aerospace Engineering Deputy Dean (Academic).
"Thereby, through this MoU, both institutions will be embracing everything, from research and development (R&D), specification and prototyping, to commissioning, installation and training," he added.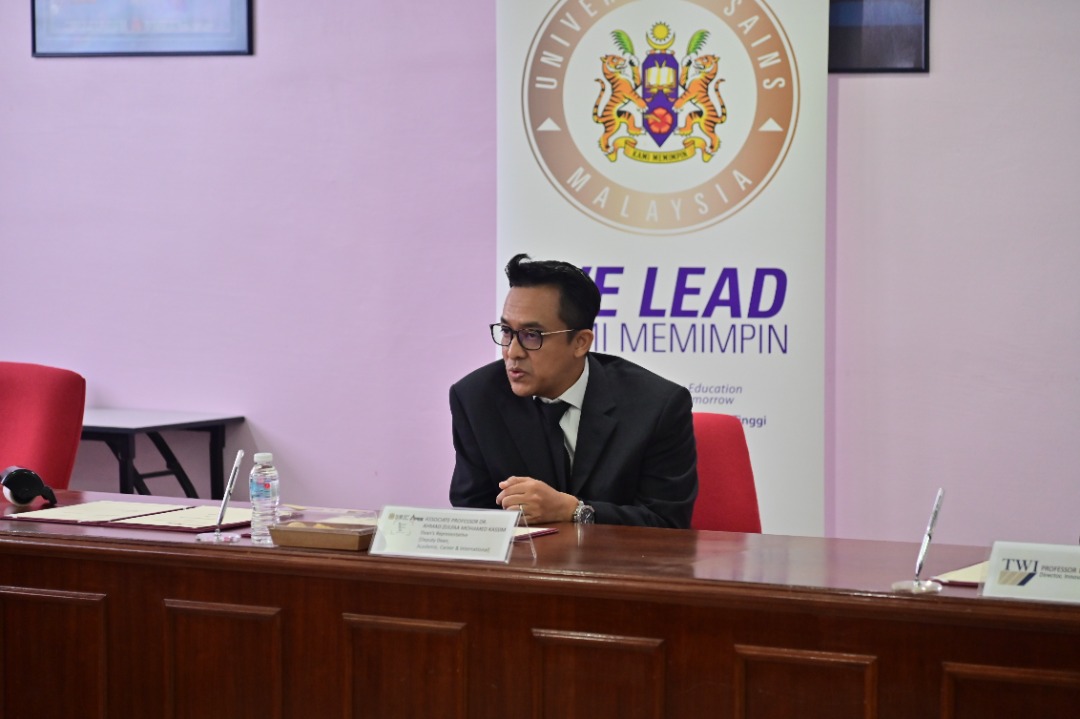 USM too, according to him, will furnish TWI with research expertise from the academic staff and state of the art facilities to achieve the PhD Training Programme initiative under the research domain of Digitalisation and Data, Smart Manufacturing, Materials for Engineering Applications, Net-Zero Applications and Asset Integrity Management.
"Not only that, we are also committed to continuously support TWI in nurturing their employees for R&D, where the School of Aerospace Engineering at the USM Engineering campus will play a pivotal role in this effort," he said.
Ahmad Zulfaa is confident that this collaboration will allow USM to embark on and explore new frontiers of IR 4.0 technologies in non-destructive testing and welding, as well as in minimising the gap with the industry in ushering the students to cope with the rapid pace of growing digitalisation."
Representing TWI, its Director of Innovation and Skills, Professor Dr. Tat-Hean Gan in his remarks, said that this MoU will not only focus on training and R&D efforts, but it will also serve as a medium to explore new talents to be recruited by TWI after they have graduated.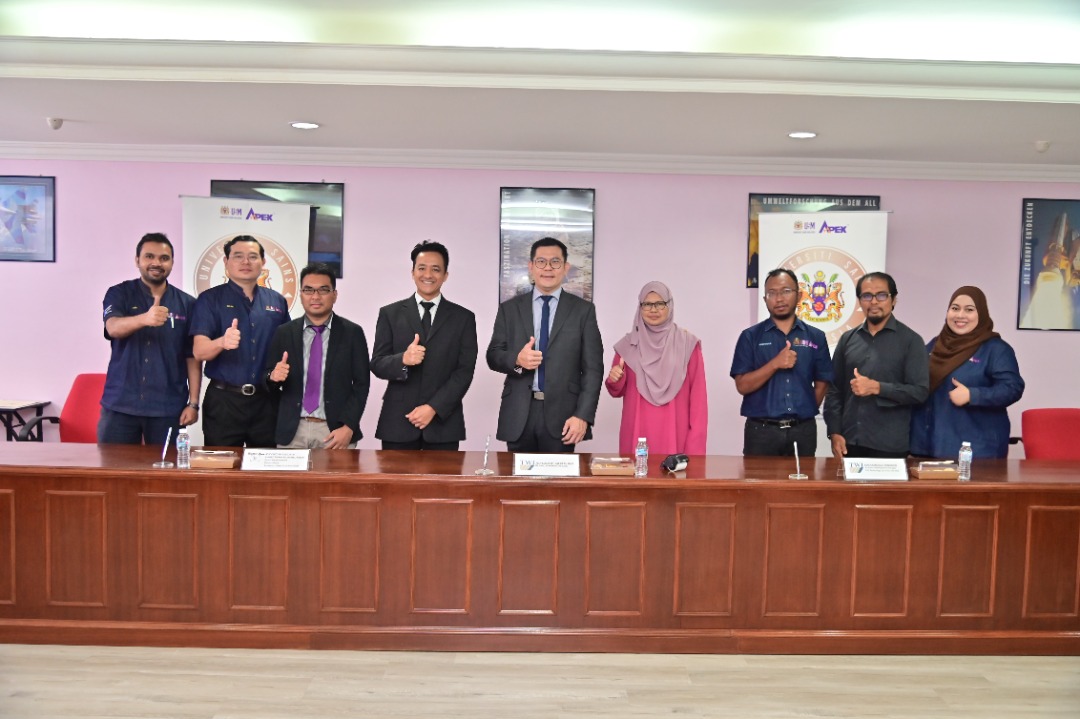 "This collaboration will be a good opportunity for TWI to expand its facility in Malaysia and serve its community at the same time," he added.
Text: Siti Faizah Abd Halim/Photos: Muhammad Taufik Abdul Rahman