USM LECTURERS AWARDED BRITISH COUNCIL CATALYST GRANT 2022
USM PENANG, 9 Sept. 2022 – Two Universiti Sains Malaysia (USM) lecturers, Associate Professor Dr. Salmi Mohd Isa (Graduate School of Business) and Dr. Khauthar Ismail (School of Distance Education) have been recently awarded the British Council Going Global Partnerships Catalyst Grant 2022.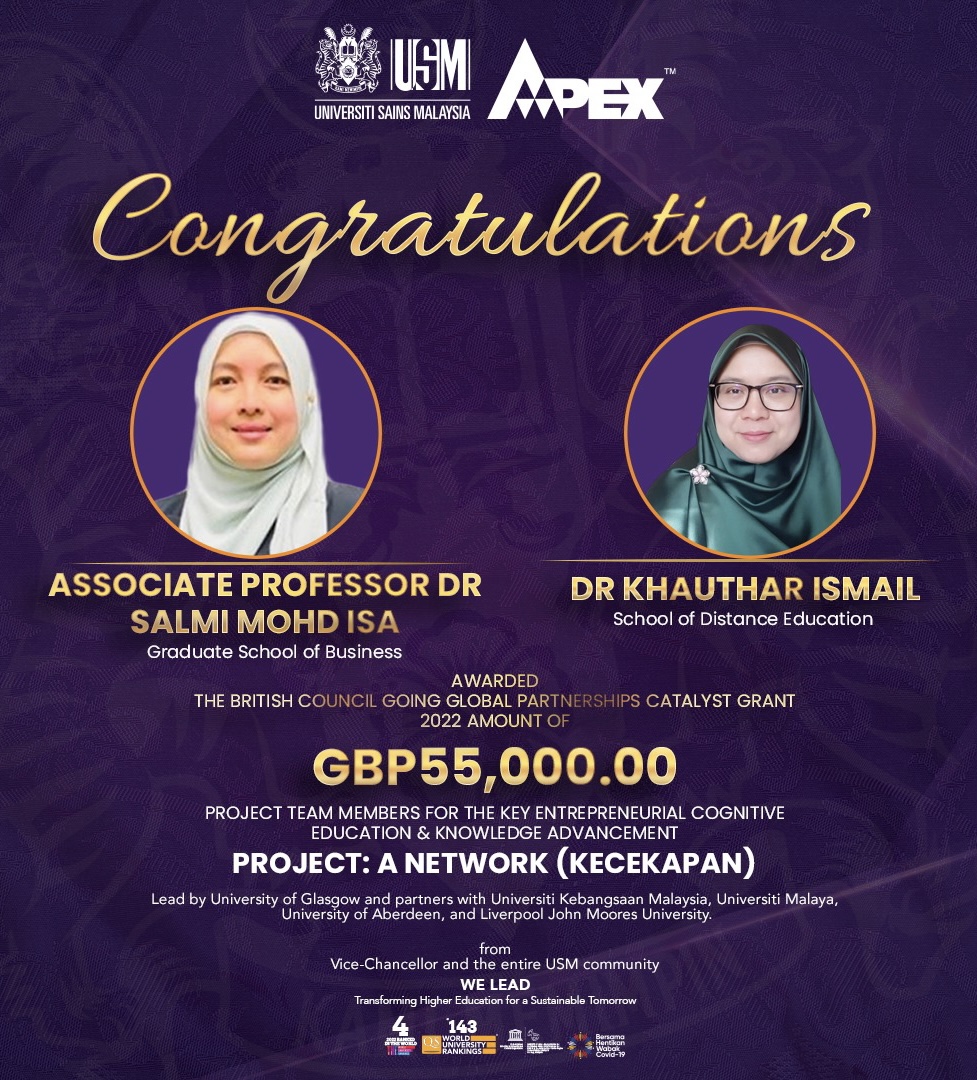 The grant, at the amount of GBP55,000, is awarded mainly for a project led by the University of Glasgow. The title of the project is Key Entrepreneurial Cognitive Education and Knowledge Advancement Project: A Network (KECEKAPAN).
The team also included partners from Universiti Kebangsaan Malaysia (UKM), Universiti Malaya (UM), University of Aberdeen, and Liverpool John Moores University.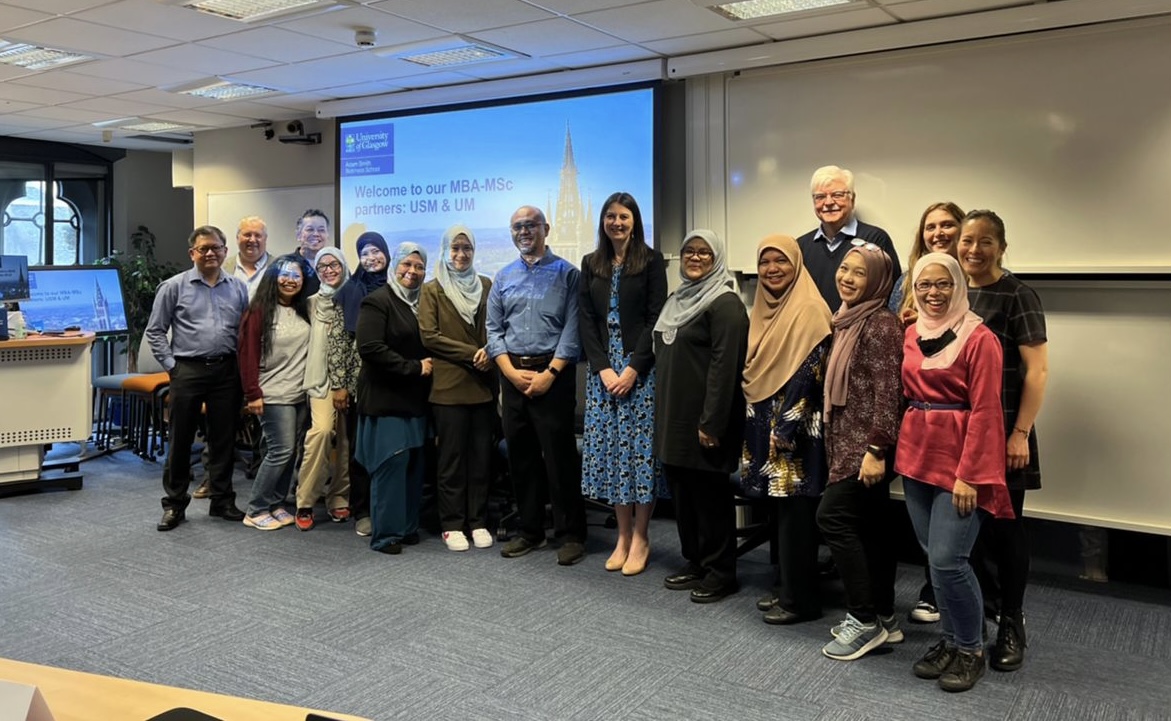 Based on a correspondence from the University of Glasgow, the project will run for 15 months, to commence from 1st October 2022 until December 2023.
Text: Marziana Mohamed Alias/Poster: Ebrahim Abdul Manan