USM PRAYS FOR VICTIMS HIT BY MASSIVE FLOOD IN PAKISTAN
USM PENANG, 2 Sept 2022 – The communities of Universiti Sains Malaysia (USM) from all campuses joined the rest of the country to pray for the life of flood victims in Pakistan for their lives to be made easier by Allah s.w.t.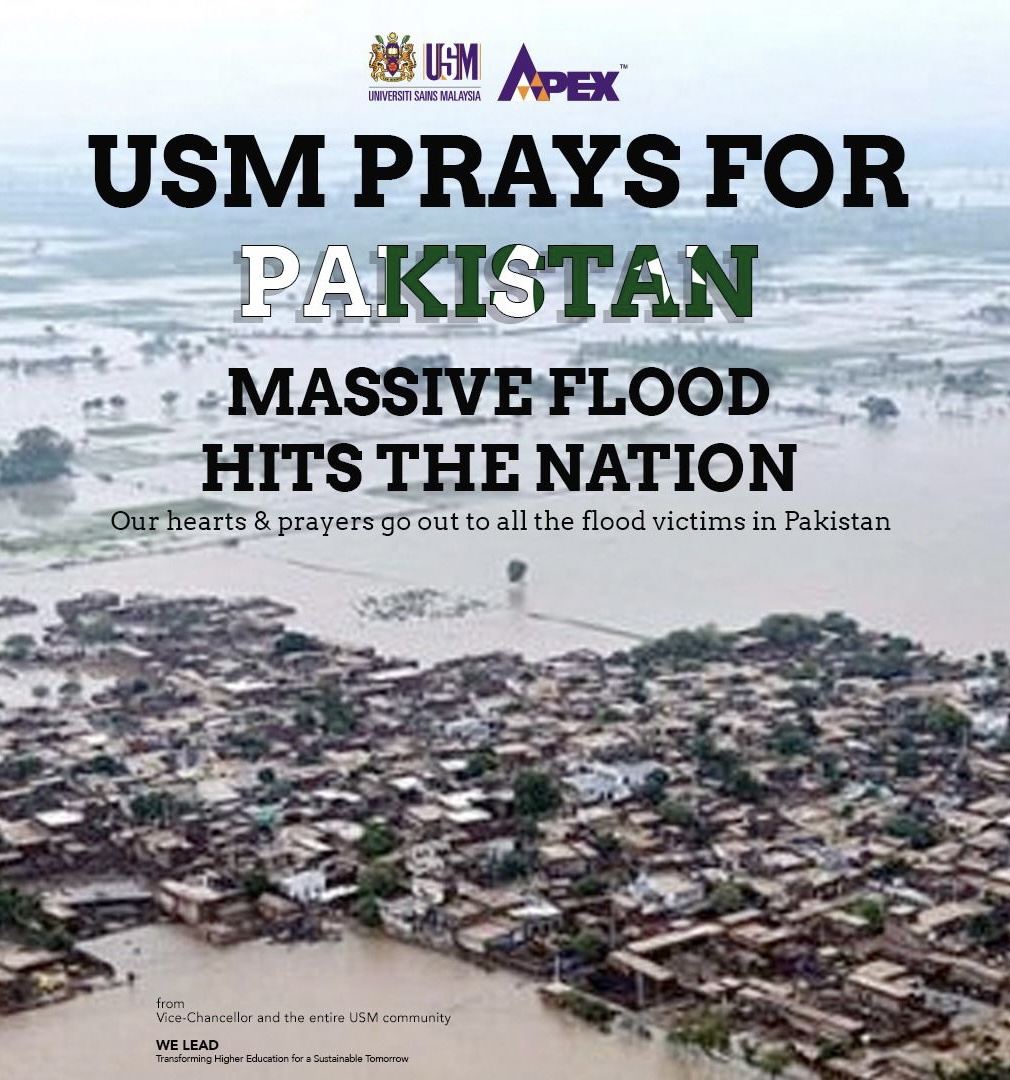 More than 1,100 people have been killed and 33 million others impacted in one of the country's deadliest natural disaster brought about by the worst monsoon season in over a decade.
The deadly floods are threatening to engulf up to a third of the nation by the end of the monsoon season, taking a high toll not only on lives, but also on infrastructure, and wreaking havoc on crops across farmlands already affected by a food crisis.
"We pray that the efforts of those involved in the incident and rescue mission for the flood victims will run smoothly, while we also pray that Allah s.w.t. will help USM to bring prosperity to everyone," said the Vice-Chancellor, Professor Dato' Dr. Faisal Rafiq Mahamd Adikan.
Today, 'Hajat' prayers was held after the weekly Friday prayers at the USM Al-Malik Khalid Mosque.
Text: Hafiz Meah Ghouse Meah/Poster: Ebrahim Abdul Manan