BEE-ING AWESOME ON AMAZON
USM PENANG, 3 Aug 2022 – The National Geographic website refers to stingless bee honey (SBH) as 'miracle liquid,' due to its medicinal properties.
The website references honey that comes from the Peruvian Amazon, where stingless bees (Meliponini sp.) provide honey and pollinate local plants to help local beekeepers and their communities.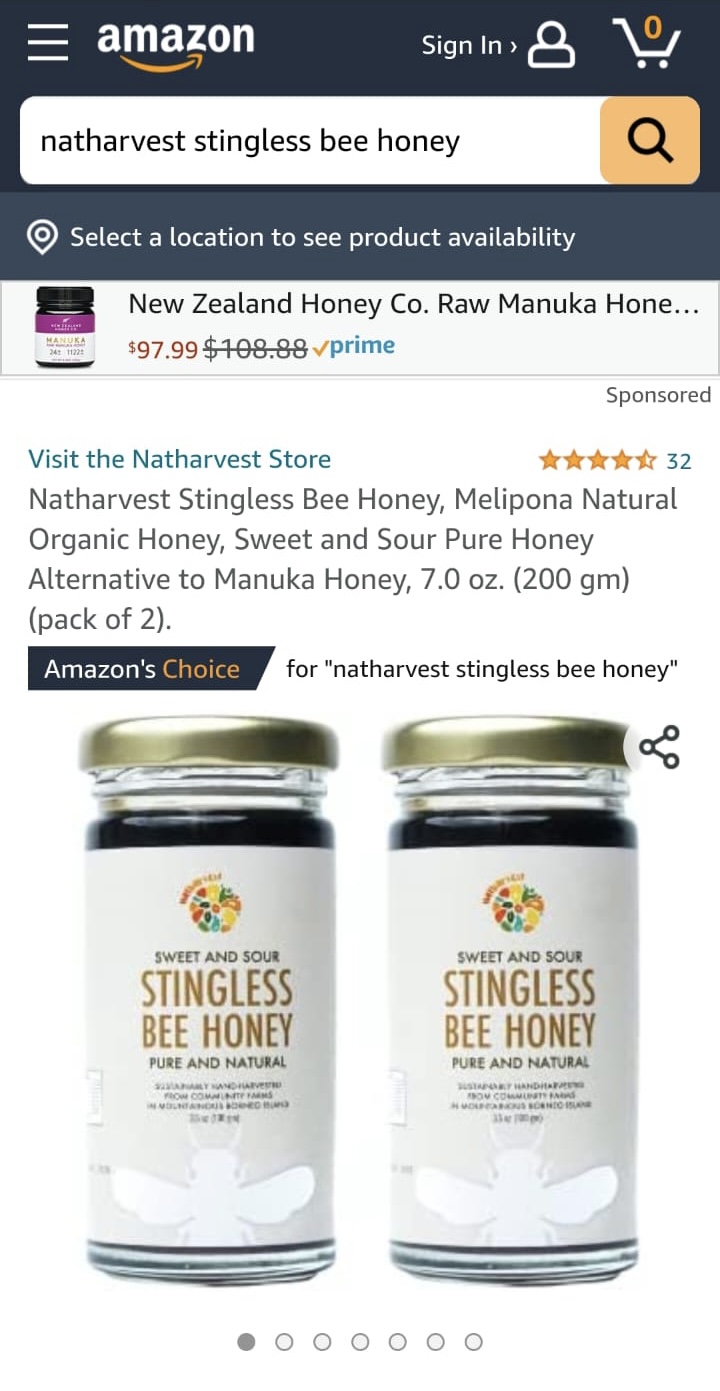 The stingless bee, is an important species that is well adapted for tropical countries and has emerged as an alternative source of honey.
Nurturing stingless bees, which is known locally as lebah kelulut in Malaysia, for the commercial production of honey has always been an endeavour of Universiti Sains Malaysia (USM).
SBH has been gaining popularity ever since it was recognised as a superfood by the Malaysian Agricultural Research and Development Institute (MARDI) in 2016 due to its high nutrient and antioxidant content.
Recently efforts to market the SBH (madu kelulut) by USM BJIM (Division of Industry and Community Network) has moved one step further.
The SBH product, known as 'Natharvest Store Stingless Bee Honey', has now become an Amazon's Choice on Amazon!
[Essentially, a product marked/labelled "Amazon's Choice" is an item that many buyers have purchased and were satisfied with, as told to Amazon through reviews data. Amazon's Choice makes it easy to discover products that other customers frequently choose for similar shopping needs. Products highlighted as Amazon's Choice are usually highly rated, well-priced and available to ship immediately.]
Sold at 200gms (pack of two), the product is marketed as an organic alternative to the widely-known Manuka honey.
Amazon.com, Inc. is an American multinational technology company which focuses on e-commerce, cloud computing, digital streaming, and artificial intelligence.
It has been referred to as "one of the most influential economic and cultural forces in the world", and is one of the world's most valuable brands.
Sweet dreams indeed!
Text: Mazlan Hanafi Basharudin & Tan Ewe Hoe