PPBLT USM SIGNS COLLABORATION AGREEMENT WITH CLARIVATE (MALAYSIA) SDN BHD TO ADVANCE SCHOLARLY OPPORTUNITIES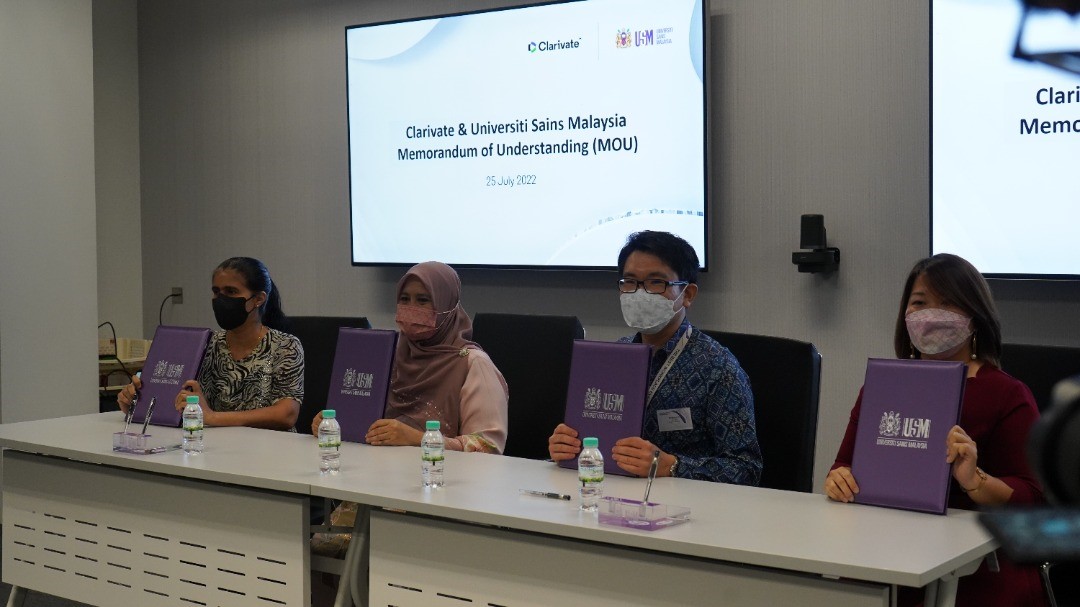 PENANG, 3 Aug 2022 - The Universiti Sains Malaysia (USM) School of Languages, Literacies and Translation (PPBLT) recently (on 25 July 2022) signed a Collaboration Agreement with Clarivate (Malaysia) Sdn. Bhd. as part of its strategy in advancing opportunities for its students.
The USM Vice-Chancellor was represented by PPBLT Dean, Professor Dr. Salasiah Che Lah.
In his welcoming remarks, as read by Salasiah, he said that USM is one of the top-ranking research universities in Malaysia and the first science university in the country.
As such, the university welcomes the spirit of scholarly collaboration between institution and the industry, with the hope that such an agreement will aspire and progress well.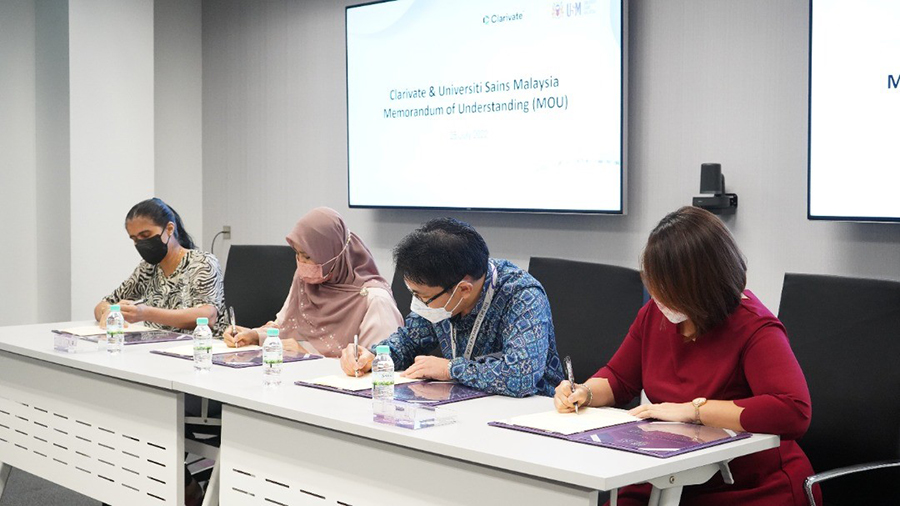 The objectives of this agreement were to jointly collaborate in improving the structure of the Master of Arts (Translation for Professionals) programme offered by PPBLT, as well as for Clarivate to provide internship placements or industrial training opportunities for the students.
PPBLT also hopes to work together with Clarivate in the future, not only in the realm of languages but also in exploring other fields of study to further develop more collaborative efforts for mutual benefits.
The Collaboration Agreement was signed by Salasiah and Deputy Dean (Research & Innovation, Industry-Community Engagement), Associate Professor Dr. Manjet Kaur, both representing USM, together with Shaun Lee Ching Weun (Site Leader and Senior Director of Order to Cash Integrations) and Ally Loo of HRBP who represented Clarivate Malaysia.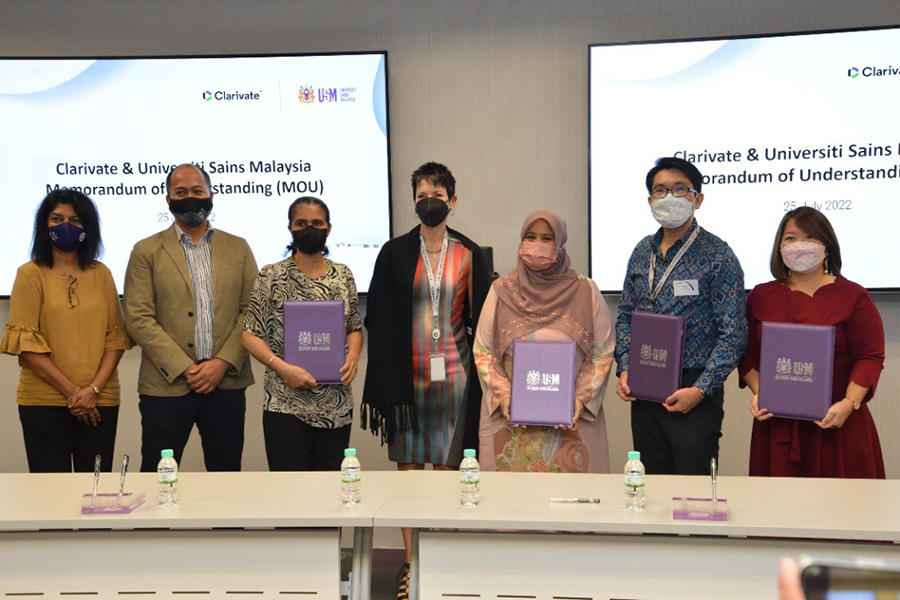 Also present were Tiffany Shaw (Clarivate Chief of Staff and Executive Vice-President) from Arizona, United States; PPBLT Deputy Dean (Academic, Career & International), Azril Ali; PPBLT Programme Chairperson (Postgraduate Studies), Dr. Paramaswari Jaganathan and principal officers from USM and Clarivate (Malaysia) Sdn Bhd.
Text: Mazlan Hanafi Basharudin/Photo: Courtesy of PPBLT