USM-JCORP INKED MOU TO COLLABORATE IN POTENTIAL ACADEMIC AND MICRO-CREDENTIAL PROGRAMMES
USM PENANG, 28 July 2022 – Universiti Sains Malaysia (USM) via the USM School of Management (SOM) and Johor Corporation (JCorp) signed a Memorandum of Understanding (MoU) today at the USM Chancellory Conference Room (CCR).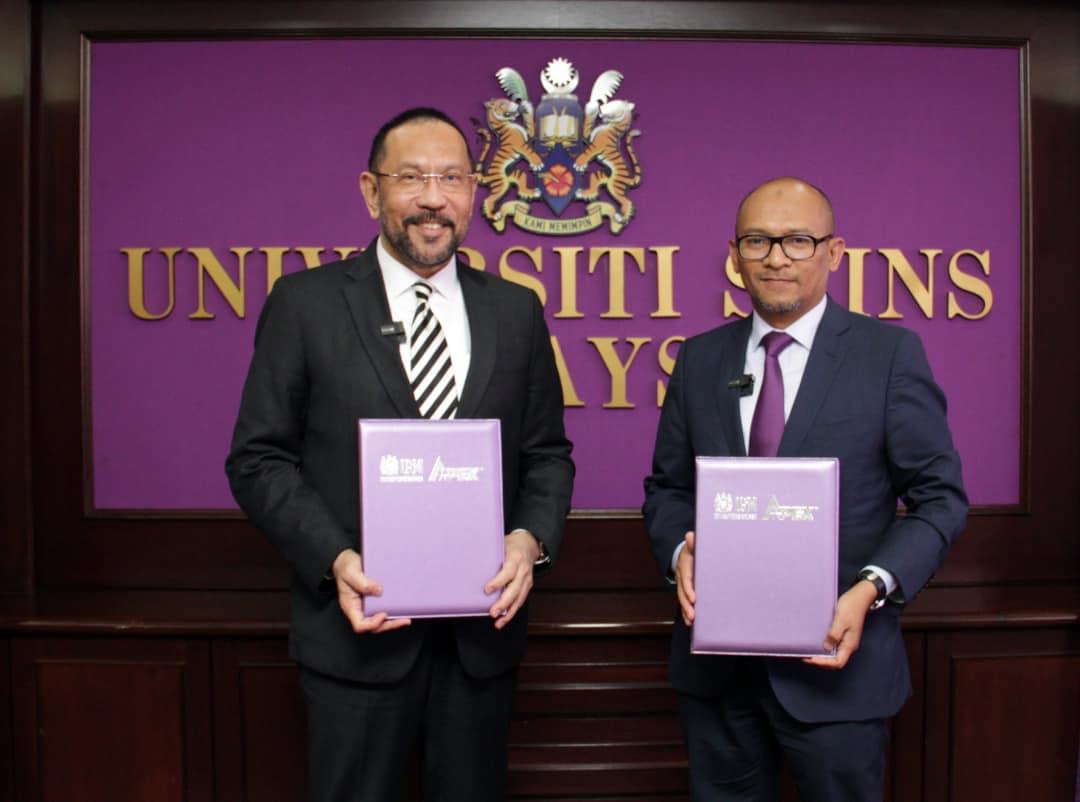 The objective of the event is to initiate potential collaboration in areas of reskilling and upskilling training programmes in Business Analytics, HR Analytics and Business Finance; knowledge partner in research and innovation; certification/micro-credentials on healthcare management; development of Centre of Excellence in areas of renewable energy, aerospace, IR4.0, Proptech and in other related areas and other potential academic and micro-credential programmes.
Signing on behalf of USM is the Vice-Chancellor, Professor Dato' Dr. Faisal Rafiq Mahamd Adikan and on behalf of JCorp is the President and Chief Executive, Datuk Syed Mohamed Syed Ibrahim; witnessed by the Dean of SOM, Professor Dr. Noor Hazlina Ahmad and JCorp Chief Corporate Services Officer, Mohd Nordin Jamaludin.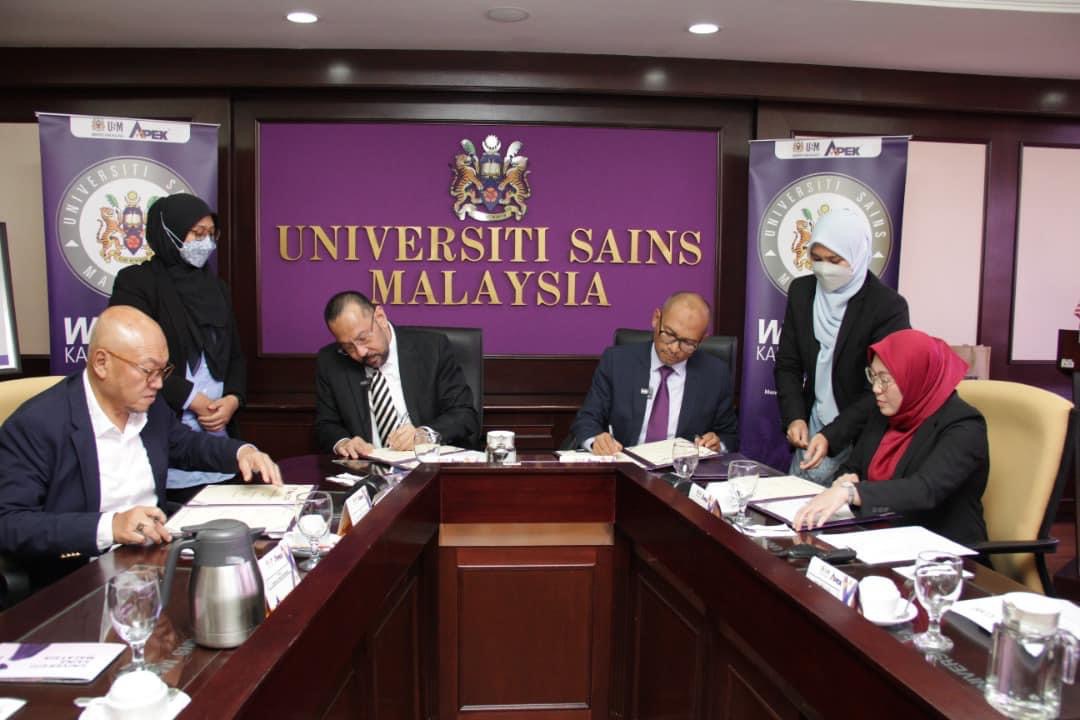 In his welcoming speech, Faisal Rafiq said, it is well-timed for JCorp and USM to work together, with the aspiration that this collaboration could be commenced as part of the efforts to develop, support, and enrich the research and educational training development programmes in the fields that will be beneficial to both parties.
"With USM research and teaching facilities, experiences and a multi-disciplinary team of experts, this collaboration will enhance and strengthen the production of research content and efforts in industrial networking," he said.
He added that he would like to reiterate USM's commitment in supporting this collaboration and hope that this collaboration will continue to contribute to the well-being of the community via the work of academia in enriching and advancing research to benefit society.
Faisal Rafiq later presented on the university profile, background, achievements and facilities provided for both local and international students.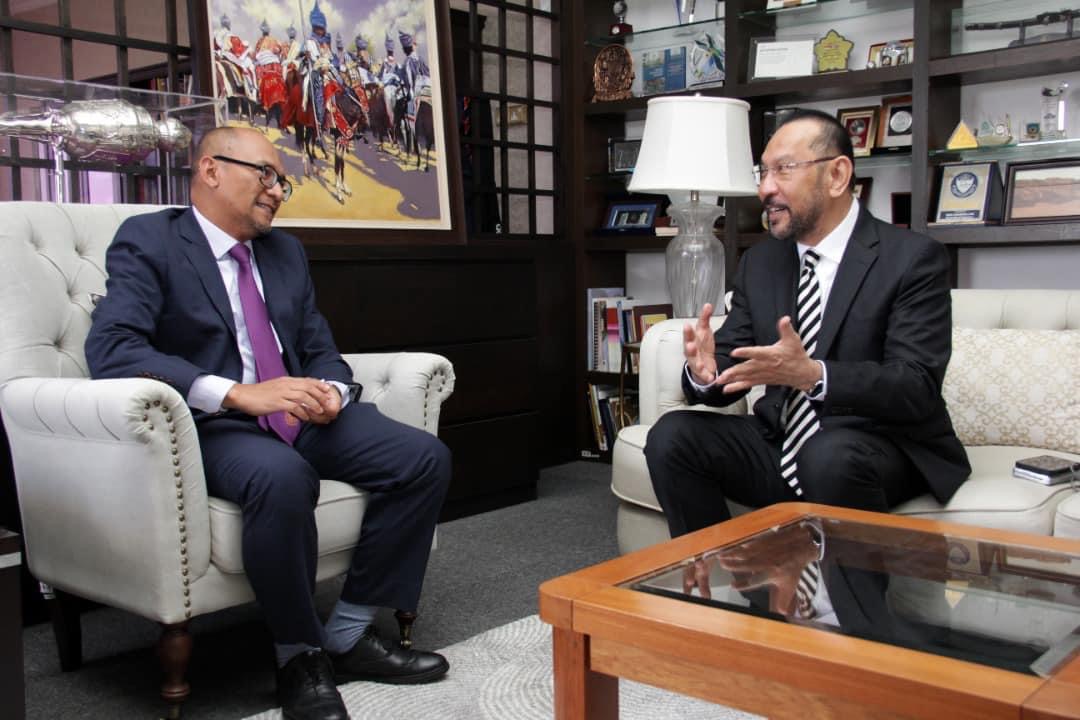 Meanwhile, Syed Mohamed said that JCorp is optimistic on the role of USM following the visit from the SOM team on 30 May 2022, where the courses outlined will be relevant to meet their expectations in strengthening their leadership and management in effectively navigating the post-pandemic environment.
"I'm sure that when we embark and continuously engage on this journey in our collaboration, we'll be able to identify more opportunities that can be configured for our mutual benefits," he said.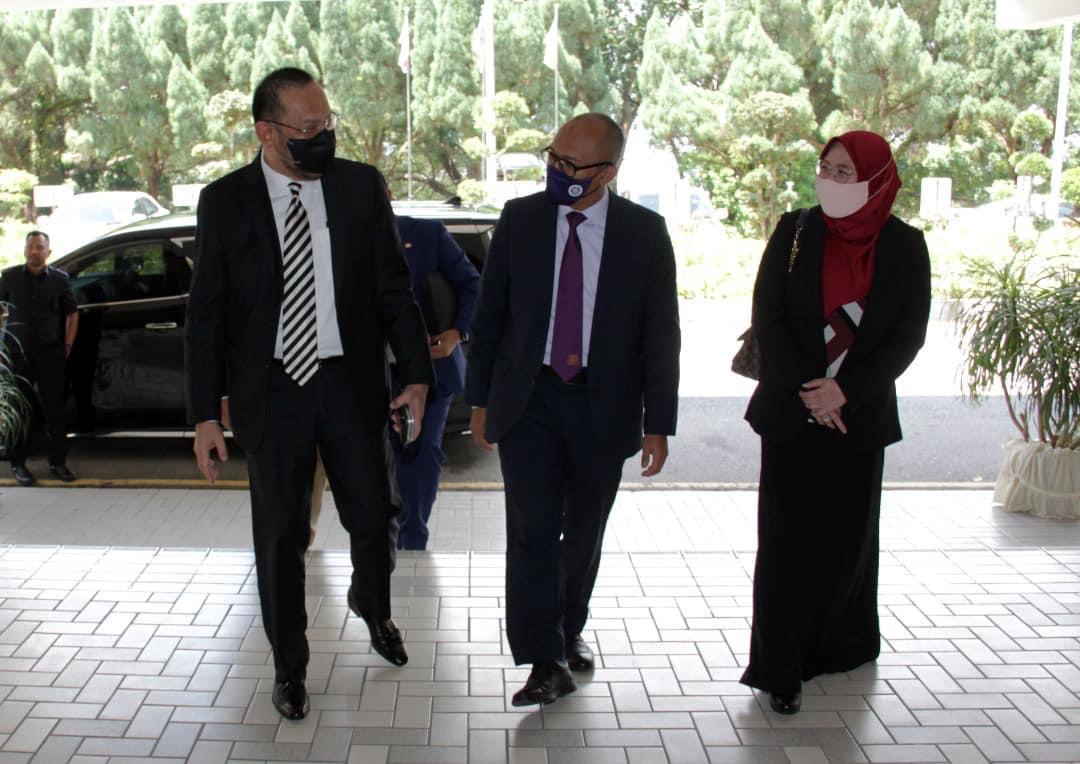 At the same event, as to bridge the industry and academia, Faisal Rafiq conferred the Appointment Letter of Eminent Industry Fellow for USM to Syed Mohamed, who has been appointed by SOM to ignite more relationships between business and education and to inspire further innovative collaborations.
Also present were the USM Deputy Vice-Chancellors; USM top management and principal officers of USM, SOM and JCorp.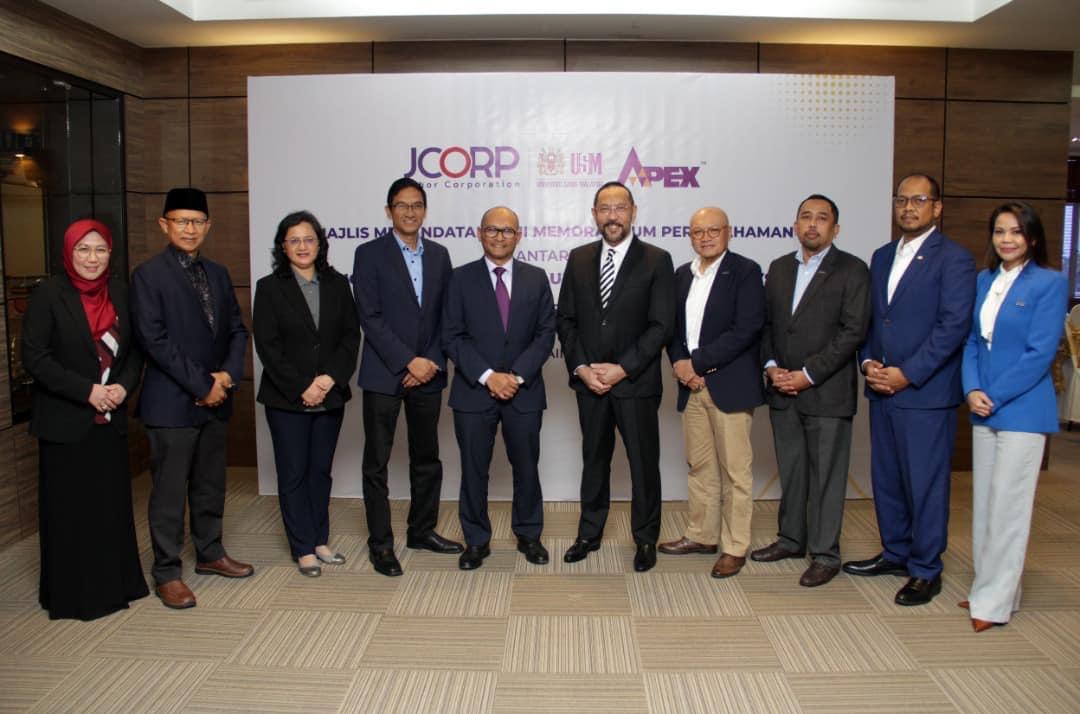 Syed Mohamed and the JCorp delegates also visited the School of Management where they held further and more detailed discussions with SOM faculty members on the reskilling and upskilling training programmes in Business Analytics, HR Analytics and Business Finance as well as other potential collaborations.
Text: Nur Farrah Ezlin Mohd Suhaimi/Photo: Mohd Fairus Md Isa