USM DVC ACADEMIC AND INTERNATIONAL CHOSEN AS PRESIDENT OF ASEA-UNINET NETWORK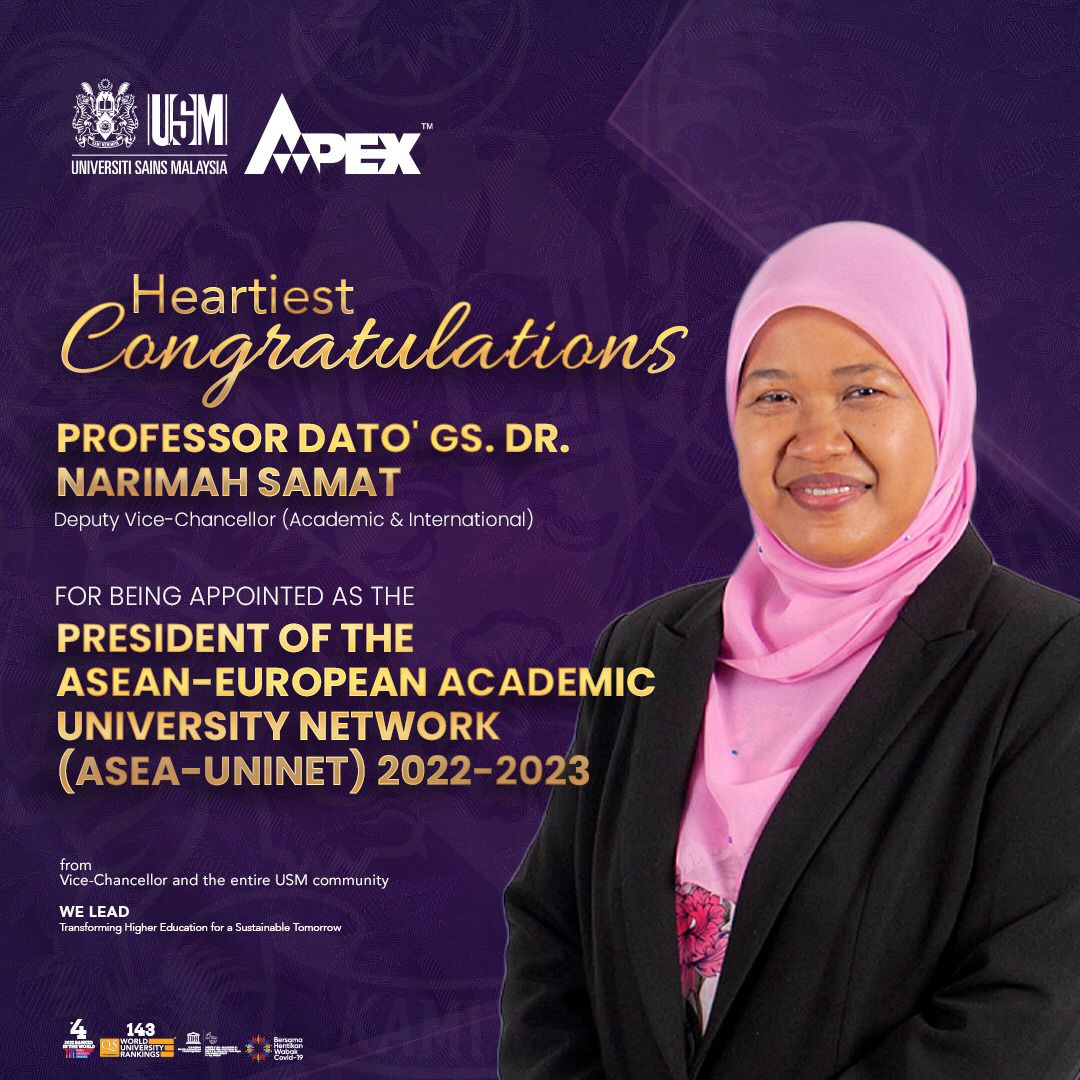 LINZ, AUSTRIA, 28 July 2022 – Members of the ASEAN European Academic University Network (ASEA-UNINET) have reached an agreement to appoint Deputy Vice-Chancellor Academic and International, Professor Dato' Gs. Dr. Narimah Samat as the new President for the term 2022-2023.
The ASEA-UNINET is a network of universities, consisting of European and South-East Asian universities, with the goal of promoting the continuous internationalisation of education and research.
ASEA-UNINET was founded in 1994 by universities from Austria, Indonesia, Thailand and Vietnam as the Austrian-South-East Asian University Network and consists today of more than 80 universities from 18 different countries.
Translation: Mazlan Hanafi Basharudin/Poster: Ebrahim Abdul Manan