USM-XCU SIGN TWO AGREEMENTS PAVING WAY FOR SUSTAINABLE ACADEMIC AND RESEARCH PARTNERSHIP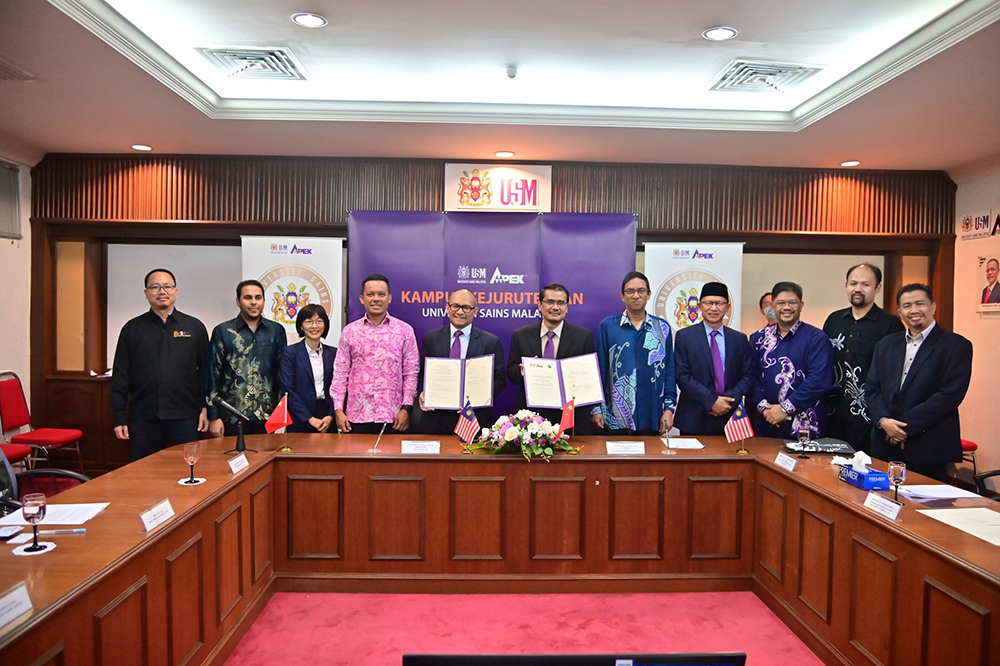 NIBONG TEBAL, 9 June 2022 – The signing ceremony of two Memorandums of Agreement (MoA) between Universiti Sains Malaysia (USM) and Xuchang University (XCU) today signifies a starting point towards having better collaboration efforts between both organisations.
Said the Vice-Chancellor of USM, Professor Dato' Dr. Faisal Rafiq Mahamd Adikan, the first agreement is focusing on the academic programme to train teachers as well as academic staff from XCU in various disciplines, particularly in Chemical Engineering, Material and Mineral Resources Engineering together with Civil Engineering and Computer Science.
"The second agreement is to initiate formal collaboration between both institutions, specifically in encouraging graduates from XCU to further their studies at the Master's level at USM.
"The students will be encouraged to join our university before they leave for other countries and the industries, while USM will issue a Conditional Admission Offer Letter to year 4, 7th semester students from XCU to facilitate this collaboration," said Faisal Rafiq.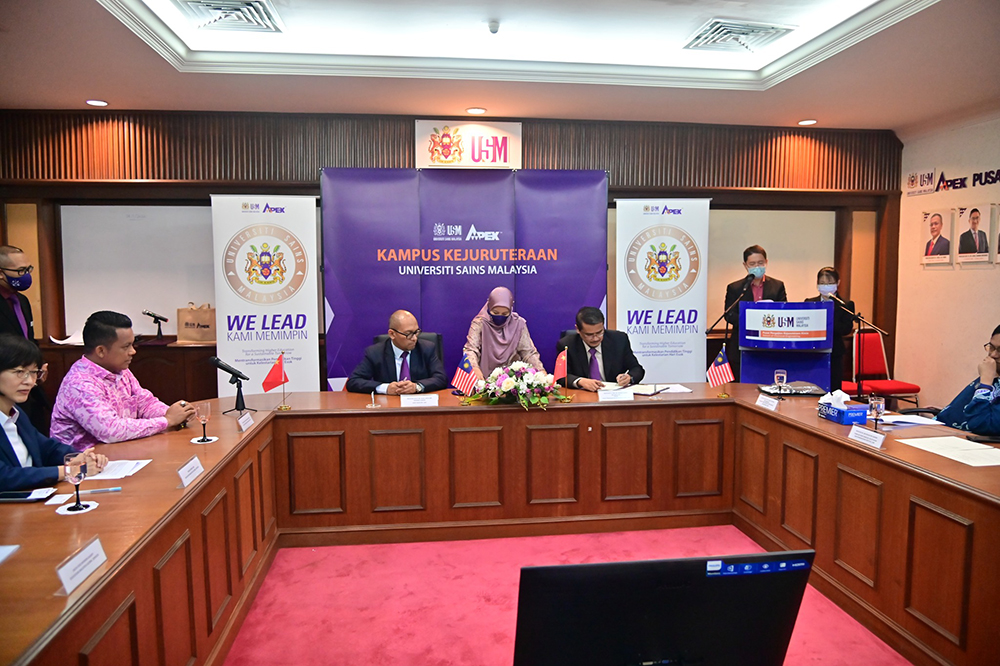 Meanwhile, Vice-Chancellor of XCU, Professor Cui Bin during his speech said that within this year, they will send 4 of their outstanding lecturers in running cooperative research with USM.
"In addition to the statement made by Faisal Rafiq, XCU will actively build a platform for consultation, co-construction and sharing as well as making continuous effort in promoting the quality, efficiency and innovation together with development of cooperative education between us," he said.
Meanwhile, Chief Executive Officer of Education Malaysia Global Services (EMGS), Radzlan Jalaludin, as among the biggest supporter behind this MoA, said that it is an honour to provide the platform and finally bring both universities together in a collaborative agreement.
"EMGS is committed to assist both universities in establishing resilient and sustainable academic partnership towards a long-term benefit.
"We do believe no single university, no matter how large or well-endowed it is, will be able to address future challenges by itself, where we all know that in the era of globalisation and interdependence, cooperative partnership with others is no longer an option, but a necessity," says Radzlan.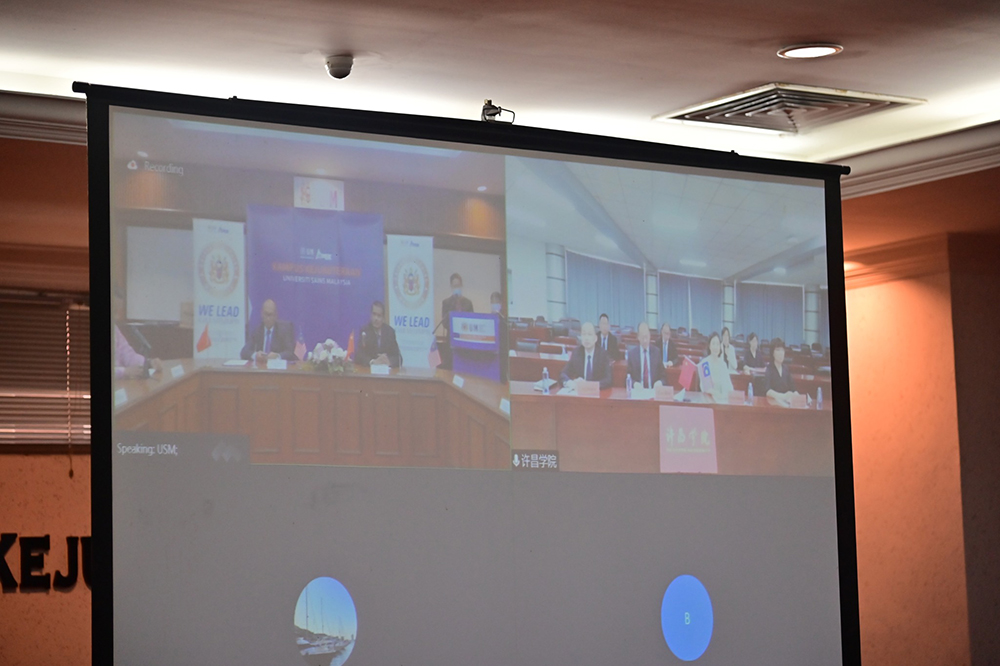 Also present were the USM Deputy Vice-Chancellor of Research and Innovation, Professor Dato' Ir. Dr. Abdul Rahman Mohamed; DVC of Sustainability and Institutional Development, Professor Dr. Md Roslan Hashim; Dean, School of Chemical Engineering USM, Professor Ts. ChM. Dr. Ahmad Zuhairi Abdullah; and Dean, School of Chemical and Material Engineering XCU, Professor Zhang Yang Ge.
Text: Siti Faizah Abd Halim/Photo: Muhammad Taufik Abdul Rahman