USM COLLABORATES WITH MAG TO BUILD A FOSA SYSTEM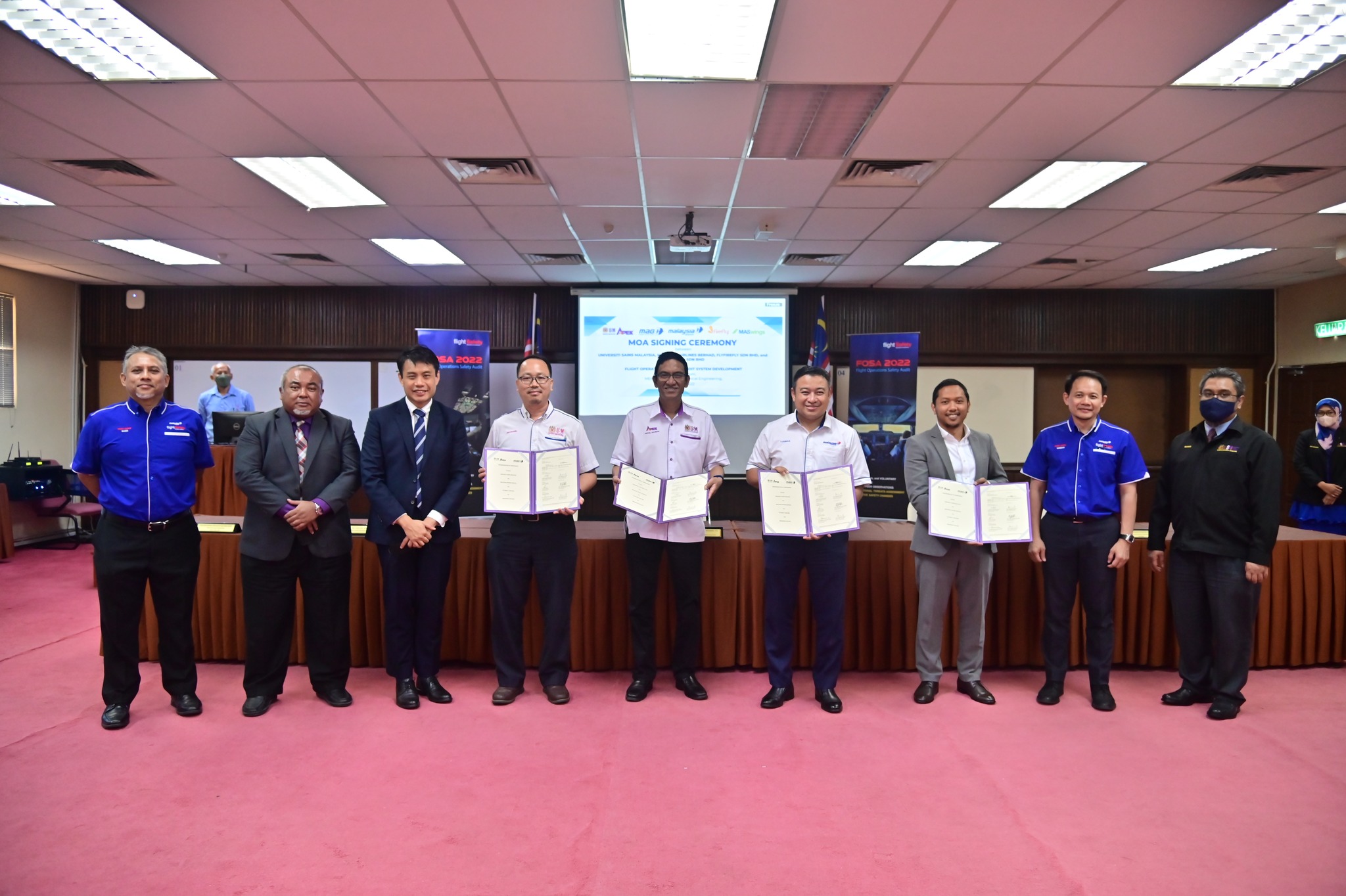 NIBONG TEBAL, 8 June 2022 – The signing of the Memorandum of Agreement (MoA) between Universiti Sains Malaysia (USM) and Malaysia Aviation Group (MAG) is intended to set up a Flight Operations Safety Audit (FOSA) system with the goal of automatically analysing and mining data into line operations as part of the Threat & Error Management (TEM) programme.
Apart from that, this partnership, which has continued for more than two years, will also be realising other 2 aspects, namely, to achieve a lean operational management as well as to conduct knowledge transfer through training, internships, and industry lectures between both organisations.
This was said by the USM Deputy Vice-Chancellor Research and Innovation, Professor Dato' Ir. Dr. Abdul Rahman Mohamed during his opening speech at the signing ceremony of the MoA, held at the School of Mechanical Engineering, USM Engineering Campus this afternoon.
According to Abdul Rahman, this approach is adaptable to different service sectors that place a value on operational safety, and the total market worth of the system as well as the intellectual property is estimated to be at RM2 million.
Meanwhile, MAG Chief Operating Officer, Ahmad Luqman Mohd Azmi said, the FOSA collects comprehensive flight observations and converts them into insights that will aid in the improvement of all phases of line operations.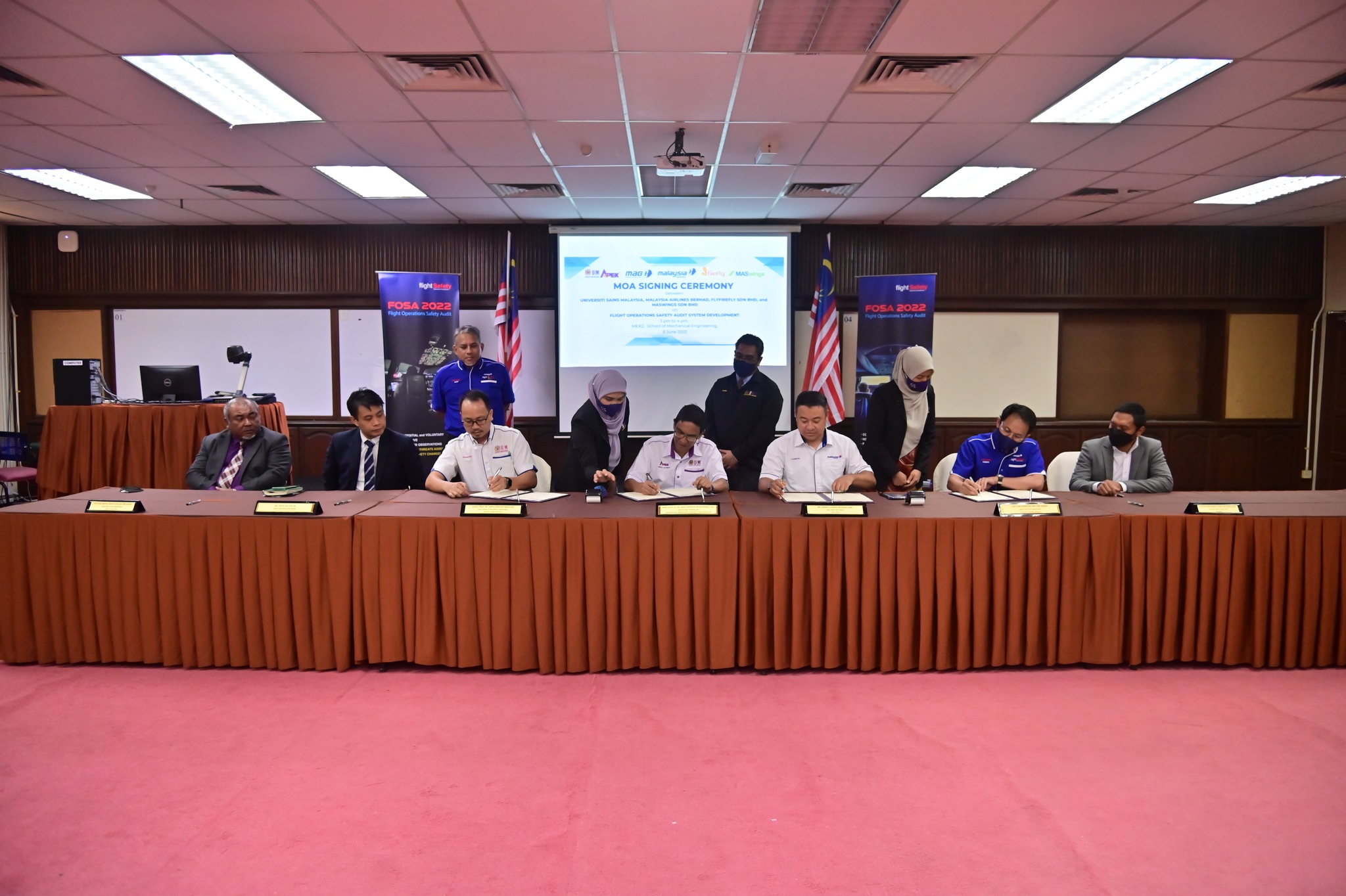 Luqman further explained that being the first of its kind in Southeast Asia, the system is adaptable to different service sectors that place a high value on operational safety and provides an opportunity to address gaps through a systematic safety change process.
On top of that according to him, since this customized training programme of FOSA was delivered to three airlines under MAG, namely Malaysia Airlines, Firefly and MASwings, this programme will also be the first cross operator line operations safety audit programme in Malaysia.
On behalf of the School of Mechanical Engineering, the Dean, Associate Professor Dr. Jamaluddin Abdullah said, they are thrilled to be able to share knowledge and expertise in operational system design with technology partners, particularly Malaysia Airlines, which is the pride of the nation.
In his speech, he assured on now it's about turning this agreement from being on paper into reality, to impact the industry and the community they serve.
The research of this programme will be led by Associate Professor Ir. Dr. Chin Jeng Feng and his team, Professor Dr. Farzad Ismail, Associate Professor Dr. Jamaluddin Abdullah, Associate Professor Dr. Loh Wei Ping, Dr. Hasnida Ab Samat, and Dr. Nur Amalina Muhammad.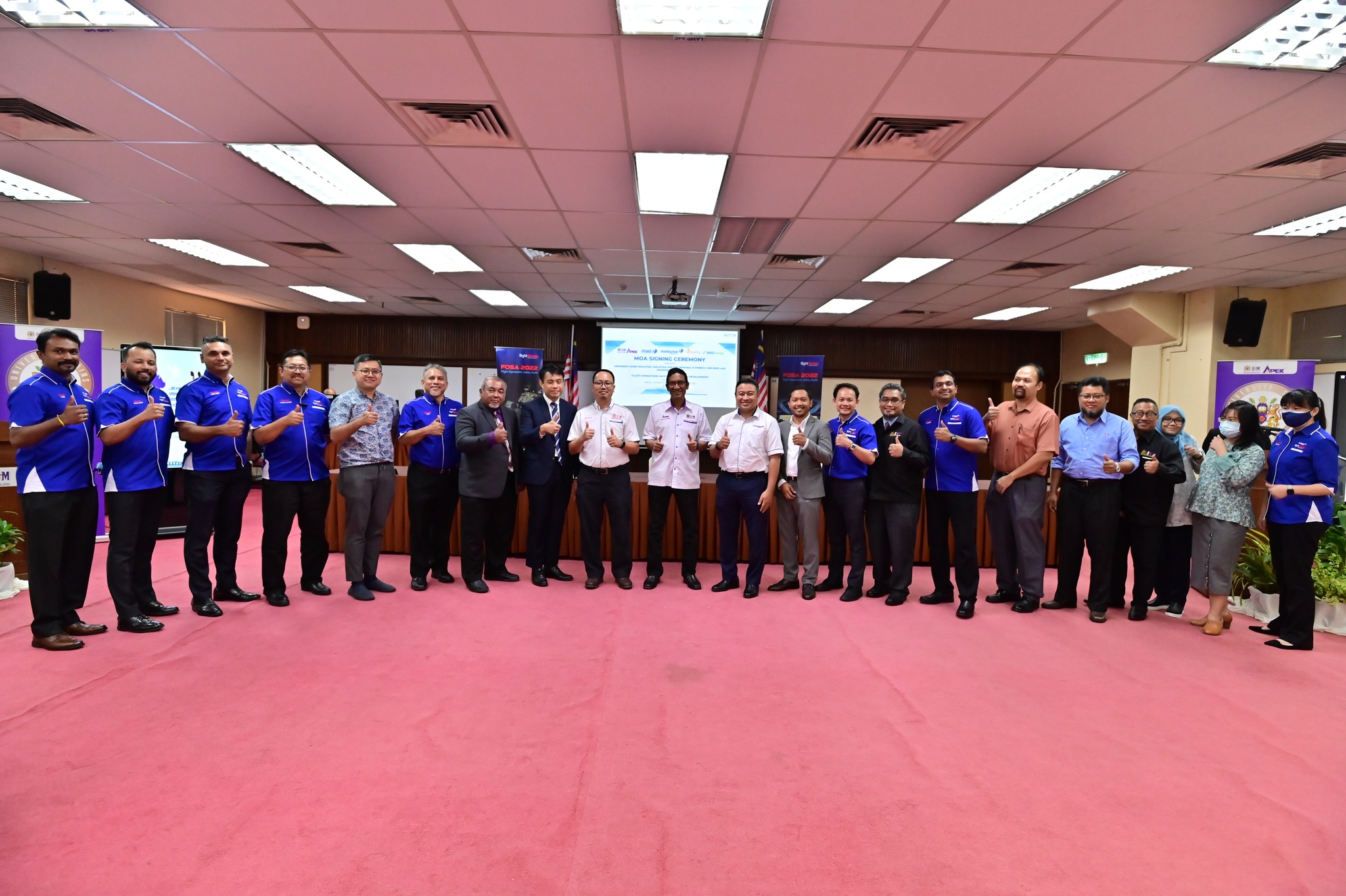 Also present at the signing ceremony were the Chief Executive Officer of Firefly, Philip See Yew Jin; Director, Flight Operations of Malaysia Airlines Berhad, Captain Hamdan Che Ismail; Director of Flight Operations of MASwings, Captain Muhamad Nizar Abdul Bari and Dean, School of Aerospace Engineering USM, Professor Dr. Farzad Ismail.
Text: Siti Faizah Abd Halim/Photo: Muhammad Taufik Abdul Rahman