USM-CUG TO PROMOTE COOPERATION AND EXCHANGE IN CULTURAL, EDUCATION AND SCIENTIFIC RESEARCH THROUGH MoU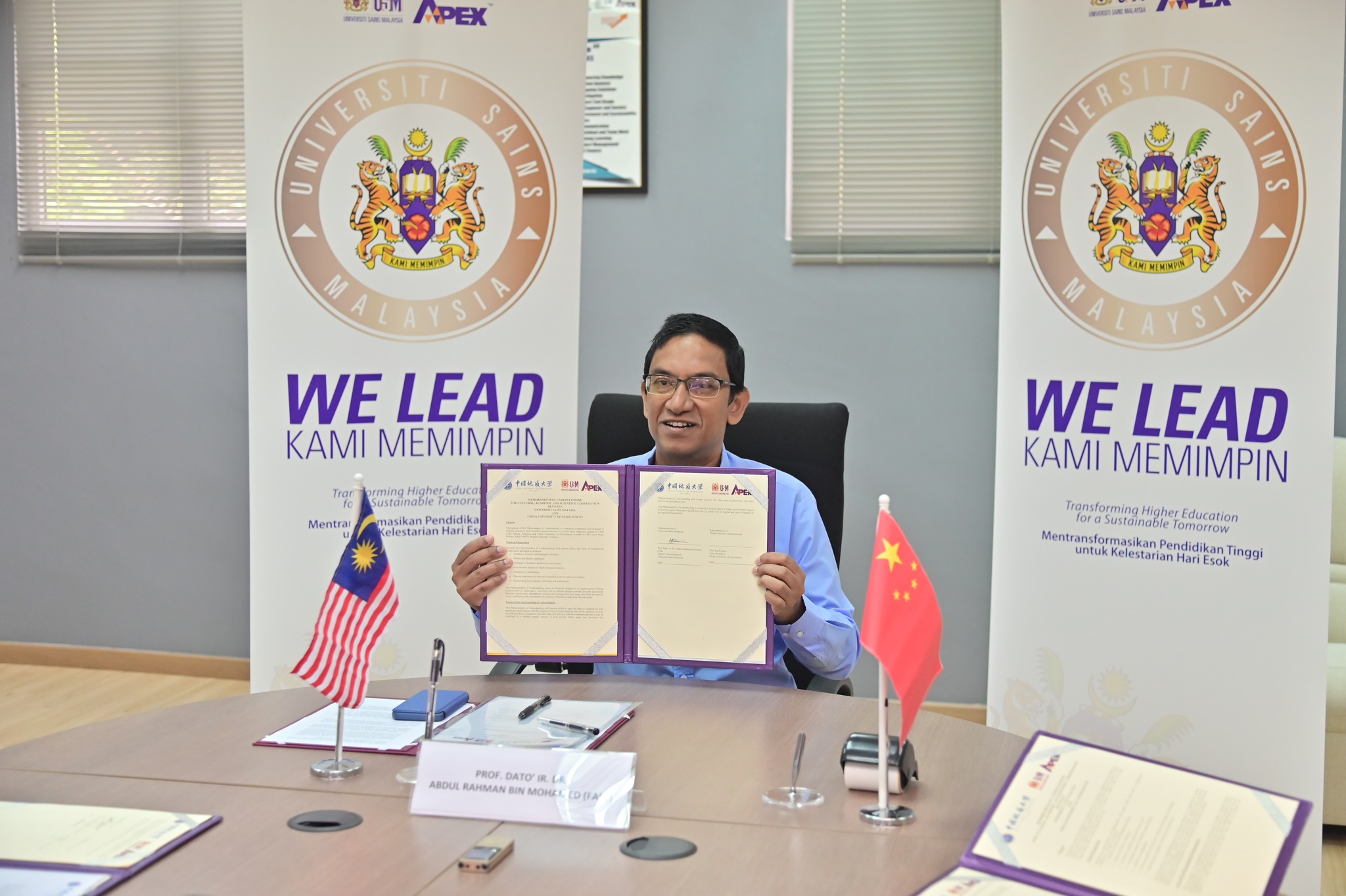 NIBONG TEBAL, 7 June 2022 – The signing of a Memorandum of Understanding (MoU) between Universiti Sains Malaysia (USM) and China University of Geosciences (CUG) is aimed at promoting cooperation and exchange in cultural, education and scientific research between both institutions.
According to USM Deputy Vice-Chancellor of Research and Innovation, Professor Dato' Ir. Dr. Abdul Rahman Mohamed, this agreement is a significant milestone as both USM and GUC have established their reputation in term of education and scientific research.
"Beside our mutual focus and expertise on sustainable development goals, I am excited as well as optimistic when I think of the wonderful possibilities that can be realized through this collaboration," said Rahman.
"It is because we at USM are not only aware of CUG's reputation of academic excellence and commitment in creating a strong international presence, but also the recognition that it gets from the China Ministry of Education as a Double Class University," he added.
"Not only that, but it is also definitely a pleasure to collaborate with CUG, as one of the top universities of its country and which exerts considerable influence on the Chinese mining and oil industry," says Abdul Rahman.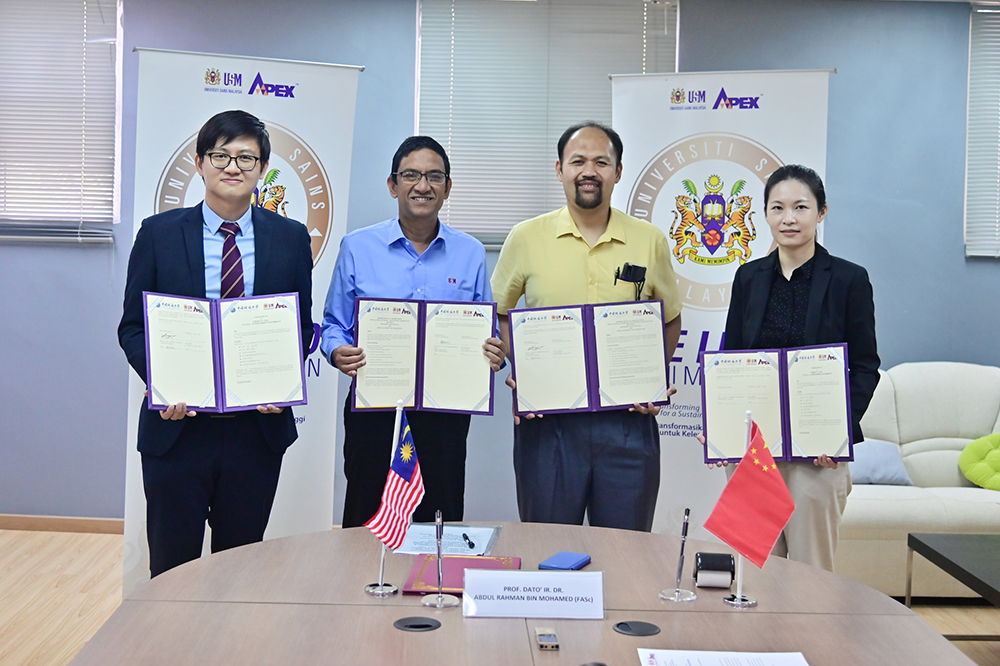 As for Vice President of CUG, Professor Lai Xulong, he hopes this agreement will bring both universities together in working and developing a curriculum within the key and emerging fields of study.
"For a longer term, this agreement is seen, not only as an educational collaboration in which we can leverage on each other's strengths, but also a contribution to China-Malaysia relations," says Lai.
"Additionally, by bringing together intellectually curious students and staff from China and Malaysia, this collaboration will enhance the efforts of people from two big institutions in term of research by resolving the latest challenges and problems we contend with, today," he added.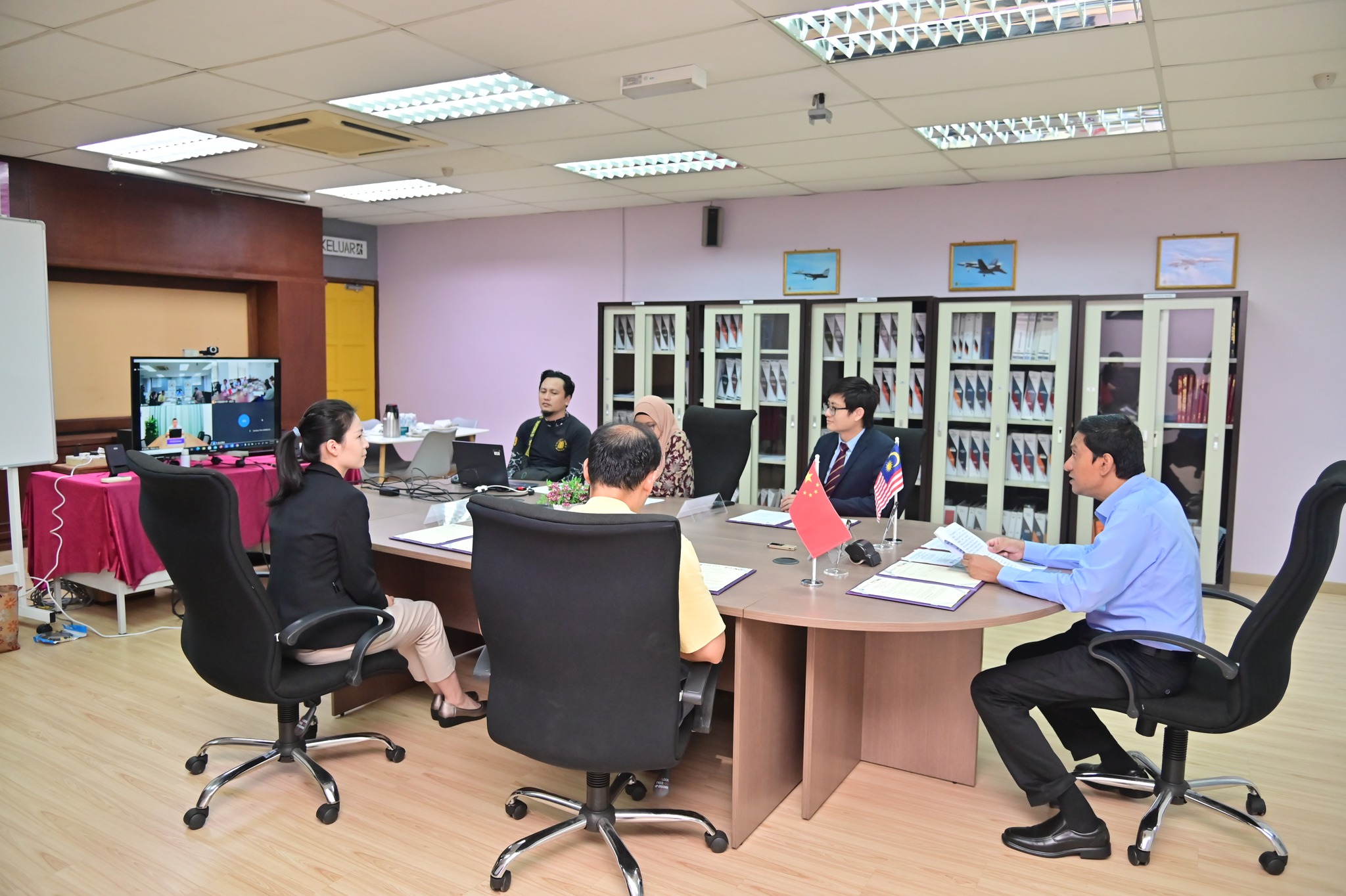 Also present at this ceremony were the Director of CUG International Cooperation Office, Professor Gan Yiqun; Dean, USM School of Aerospace Engineering, Professor Dr. Farzad Ismail; Vice Dean, CUG School of Geography and Information Engineering, Professor Guan Qingfeng and Director of CUG International Education Programmes, Zheng Shimeng.
Text: Siti Faizah Abd Halim/Photo: Muhammad Taufik Abdul Rahman