STRENGTHENING STRATEGIC COOPERATION – USM, PERKESO SIGNS MoA TO EXTEND ROBOTIC REHABILITATION SERVICES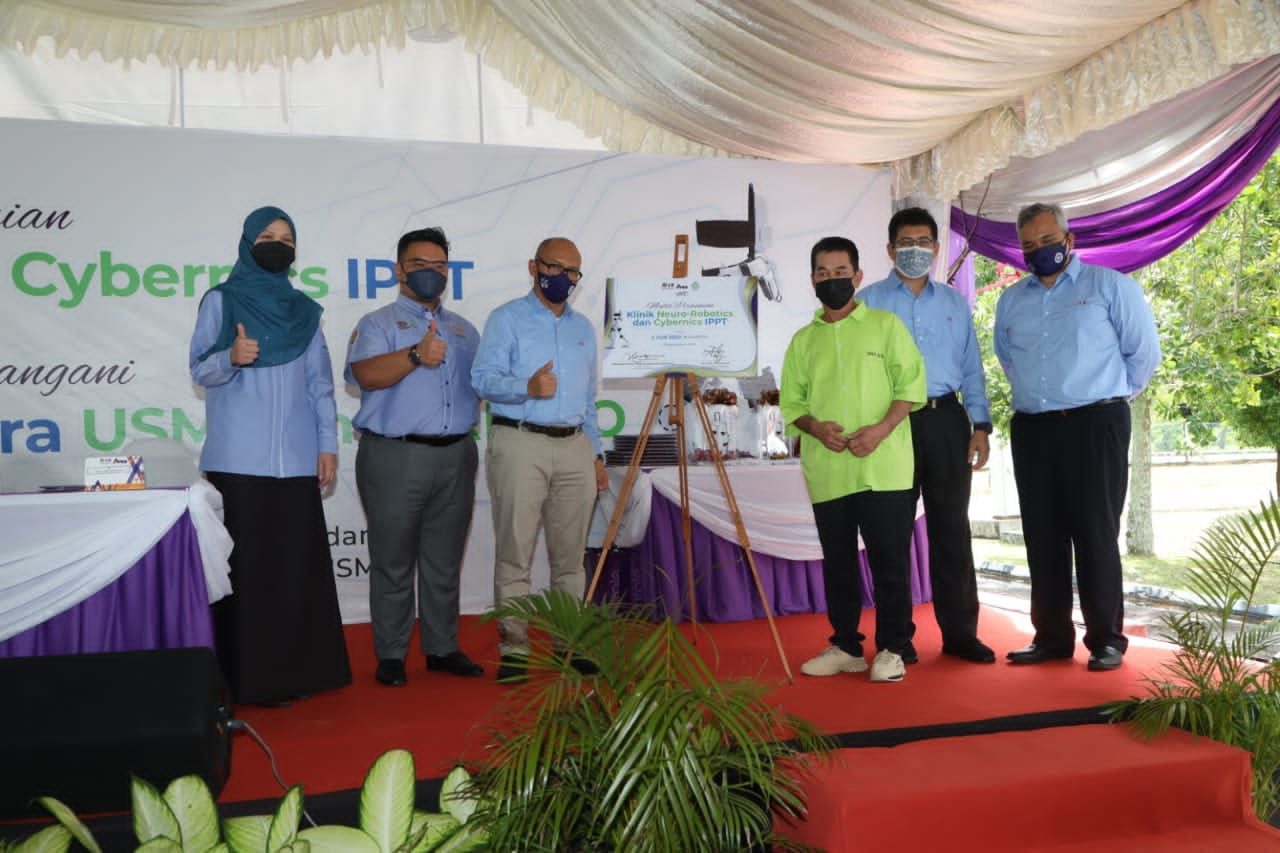 SAINS@BERTAM, 2 June 2022 – Universiti Sains Malaysia (USM) and the Social Security Organisation (PERKESO) has further strengthened their strategic cooperation with the signing of a Memorandum of Agreement (MoA) between USM's Advanced Medical and Dental Institute (IPPT) and PERKESO, as well as the opening of the Neuro-Robotics and Cybernics IPPT Clinic, here today.
This MoA was signed by USM Vice-Chancellor, Professor Dato' Dr. Faisal Rafiq Mahamd Adikan and PERKESO Chief Communications and Corporate Affairs Officer, Muhammad Amyzaddin Raya, representing the PERKESO Chief Executive Officer, Dato' Sri Dr. Mohammed Azman Dato' Aziz Mohammed.
Also present as witnesses to the signing were USM IPPT Director, Professor Dr. Tunku Kamarul Zaman Tunku Zainol Abidin and PERKESO Rehabilitation Centre Disability Management and Vocational Department Head, Nazatul Akma Zawawi.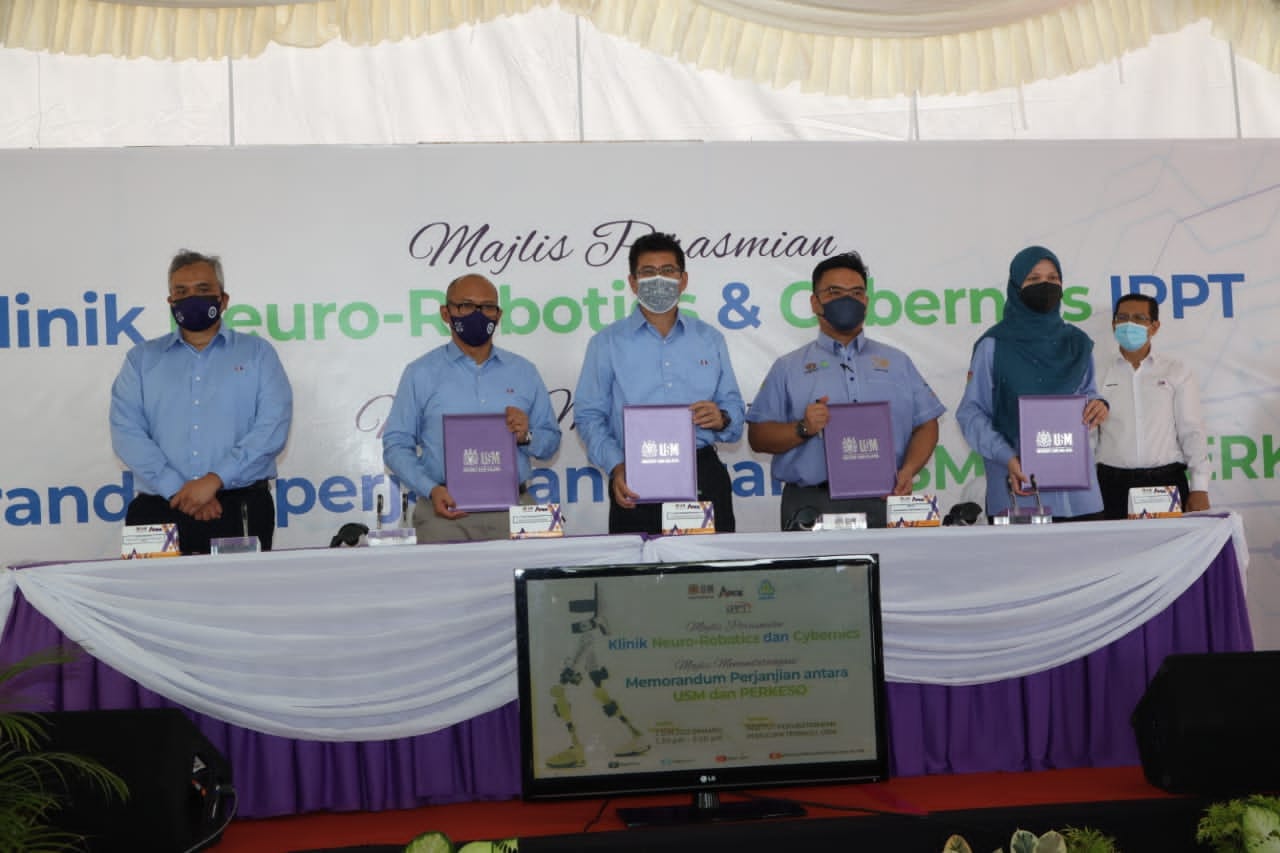 According to Faisal Rafiq, he is well-pleased with the fact that USM is the first organisation other than PERKESO to provide cybernics technology treatment in Malaysia.
"This MoA is a continuation of the collaboration initiative between the USM and PERKESO since 17 Sept 2020, with the launch of the Robotics Rehabilitation Services at Hospital Universiti Sains Malaysia (HUSM) in Kubang Kerian, Kelantan.
"Through this collaboration, I believe that the robotics rehabilitation services at the Neuro-Robotics and Cybernics IPPT Clinic is capable of developing IPPT as a medical centre, to greater heights as well as enhancing USM's quality towards excellence," he added.
Meanwhile, Muhammad Amyzaddin said that he is confident and hopeful the extension of the strategic cooperation between USM and PERKESO will serve as a catalyst to expand the delivery of advanced rehabilitation services and neuro-robotic treatment to not only PERKESO-insured individuals, but also everyone else who needs this treatment.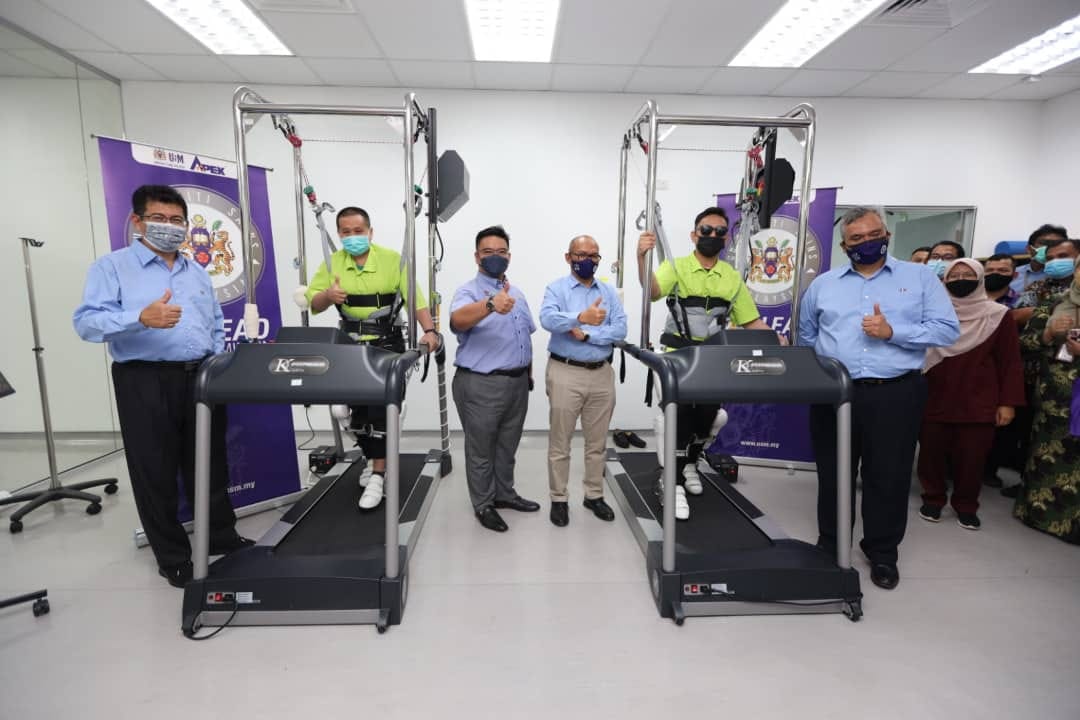 "To date, more than 80 PERKESO-insured individuals who suffer from spinal cord injury, stroke or other neurological problems, have undergone treatment at HUSM.
"A total of six units of Cyberdyne Hybrid Assistive Limb (HAL), including three HAL Lower Limb units, two HAL Single Joint units and one Lumbar unit are placed in HUSM for treating PERKESO-insured individuals," he said.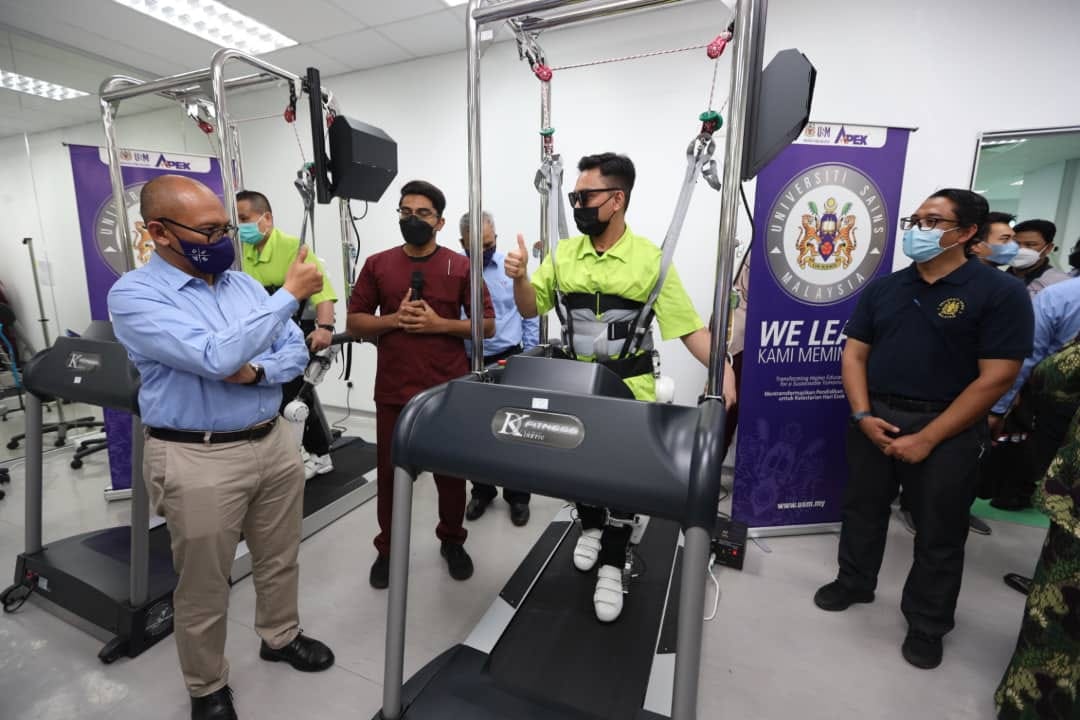 Faisal Rafiq further said, "the positive impact of existing collaborations has also prompted the opening of USM IPPT Robotics Rehabilitation Services in Bertam, Penang, since March this year, with a total of six Cyberdyne HAL units available at IPPT USM."
"To date, 36 PERKESO-insured individuals have received treatment at the Neuro-Robotics and Cybernics IPPT Clinic.
"Although 36 patients do not seem like a huge number, if you can imagine that it takes about a year or two for someone to walk again with a stick from a wheelchair. With this technology, it cuts down about six months and those six months of intense work will lead to better quality time not just for the patient but also for the family.
"It is amazingly inspiring and motivating to see that IPPT is growing from strength to strength and I am sure that IPPT will be one of the best oncologist centres on this side of the world and certainly will be the sought-after physiotherapy centre in the northern region of Peninsula Malaysia as well as in Malaysia," said Faisal Rafiq.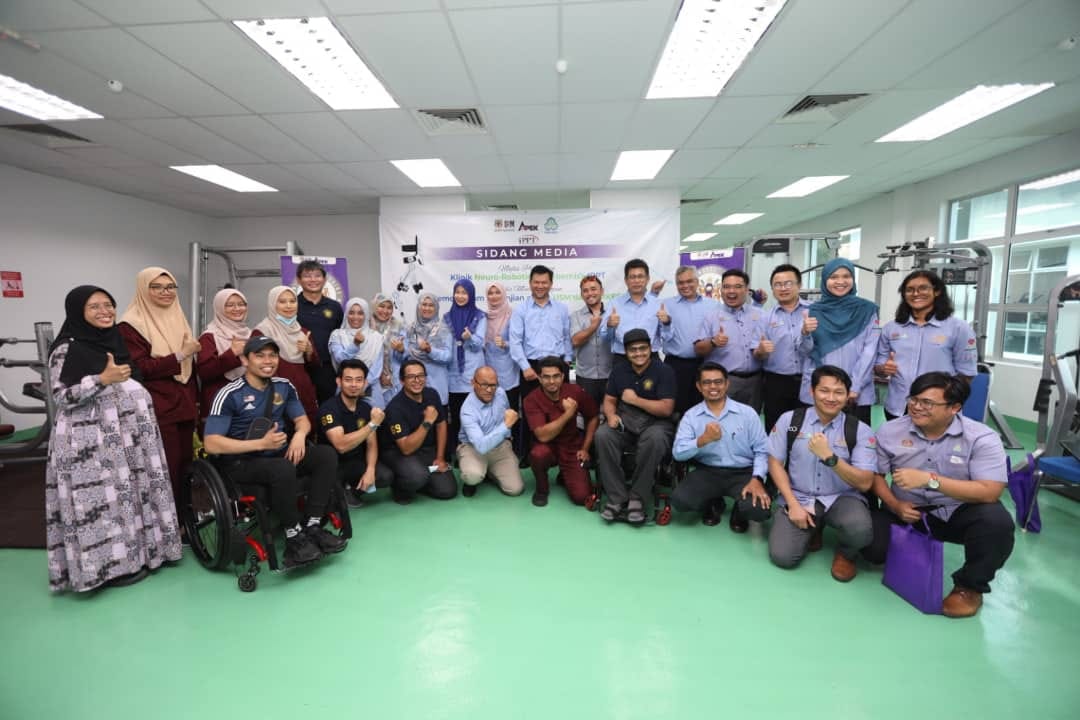 The MoA will also see seven twin wards provided at USM IPPT and the existing wards in HUSM to increase to 15 single wards starting Sept 1 this year.
Note:
To date, IPPT is the only active rehabilitation centre in northern region that offers neuro-robotics and cybernics services. Cyberdyne technology is a key step in making cybernics treatment a global standard treatment where cybernics treatment is based on integration between humans, machines, and information systems.
'Hybrid Assistive Limb' (HAL) Cyberdyne is an exoskeleton robot that will be worn by patients while undergoing rehabilitation treatment training. HAL improves a person's ability to lift loads heavier than the original ability quickly, effectively, and safely.
Neuro-robotics and cybernics technology used by Cyberdyne robotics can identify and analyze bio-electrical signals on the surface of the patient's skin and then determine which skeletal muscles need to be moved and then regulate the joints that will help muscle movement according to the patient's coordination and ability.
Text: Tan Ewe Hoe