MORE NEUROSURGEONS FROM USM FOR THE NATION'S NEEDS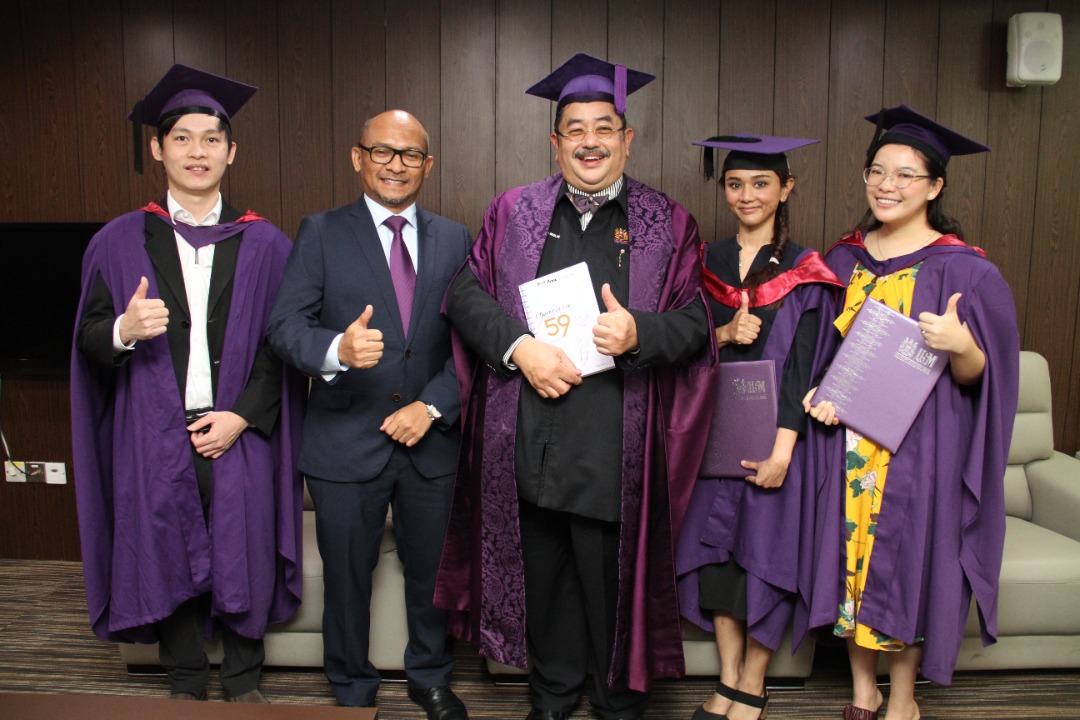 PENANG, 22 MAY 2022 – Universiti Sains Malaysia (USM) has now produced 110 out of 152 recognised local neurosurgery specialists in the country, based on the latest data acquired from the National Specialist Register (NSR).
As said by USM Specialist Neurosurgeon, who is also a highly-experienced lecturer in surgery, Professor Dato' Dr. Jafri Malin Abdullah, the number however is still far from fulfilling the actual demand in the country.
According to him, the Ministry of Health Malaysia (KKM) has also requested for USM, as a pioneer of the programme, together with Universiti Kebangsaan Malaysia (UKM) and Universiti Malaya (UM) to produce more specialists in the abovementioned field.
"KKM has requested for us to train around 25 specialist every year, and beginning December this year, USM, UKM and UM will work together to train neuro specialists to fulfil the demands for them throughout the country," he said.
Jafri Malin who also heads the Pengerusi Brain and Behavioural Cluster at the USM School of Medical Sciences was met at the USM 59th Convocation Ceremony here yesterday.
In the Third Session of the ceremony, 574 graduands received their degrees in their respective fields of study, among them Master in Neuroscience, Master in Cognitive Neuroscience and Master in Clinical Psychology, along many others.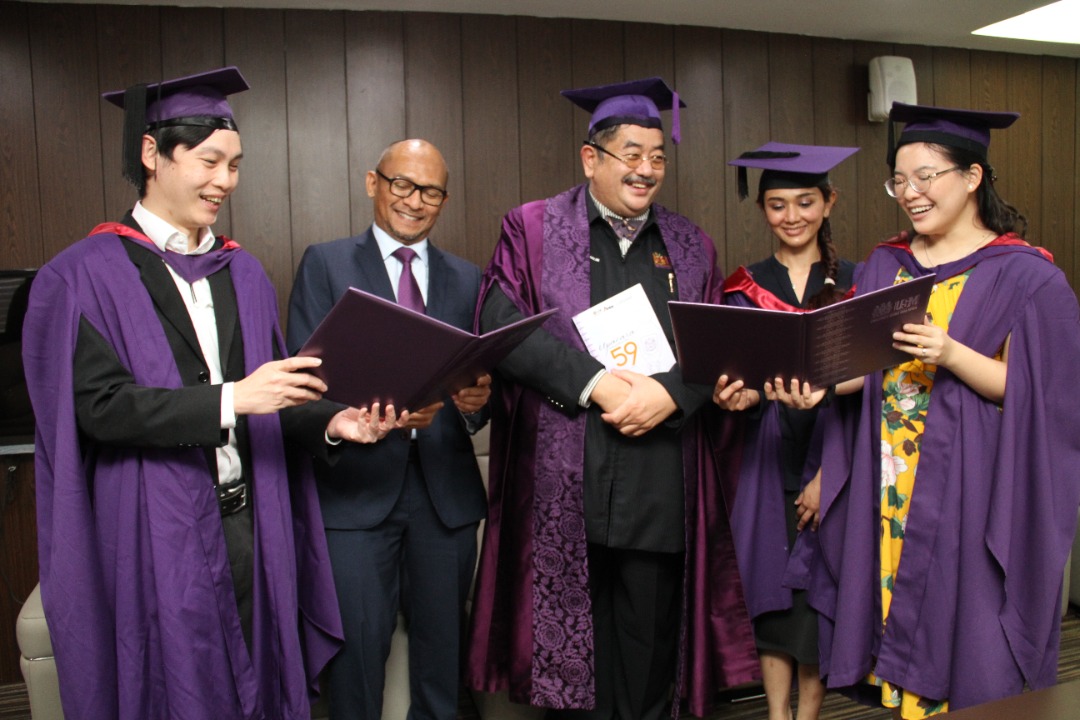 Also present at the press conference were graduands who have excelled in those programmes, among them Dr. Ang Song Yee and Dr. Diana Noma Fitzrol, both whom have started their careers as academics at the USM Health Campus in Kelantan.
Meanwhile, Deputy Coordinator of the Master in Cognitive Neuroscience Programme, Dr. Aini Ismafairus Abd Hamid said, the Master in Cognitive Neuroscience is one of the critical courses that has a high demand in the field of science, technology and national health.
She said, the programme, offered by coursework, has been offered by USM since 2018 and until now, 21 graduands have soccussfully graduated, with the graduands coming from different backgrounds in various fields of the Arts and Sciences.
"The programme management specifically, and the university in general, are very proud on the achievements of the graduands. We hope that the knowledge and expertise that they have acquired would be beneficial in the various fields that would venture into, be it neuroeducation, neuromarketing, neuropsychology, Islam and Neuroscience, as well as many other fields relating to Cognitive Neuroscience.
"As educators, we will always be proud of the success achieved by the graduands. We have always encouraged our students to practice the culture of lifelong learning and to always have a desire for knowledge that would be beneficial to oneself and also to society," she said further.