USM ACQUIRES HIGHLY-ADVANCED ANALYSIS LABORATORY TO ASSIST IN GLOBAL ARCHAEOLOGICAL RESEARCH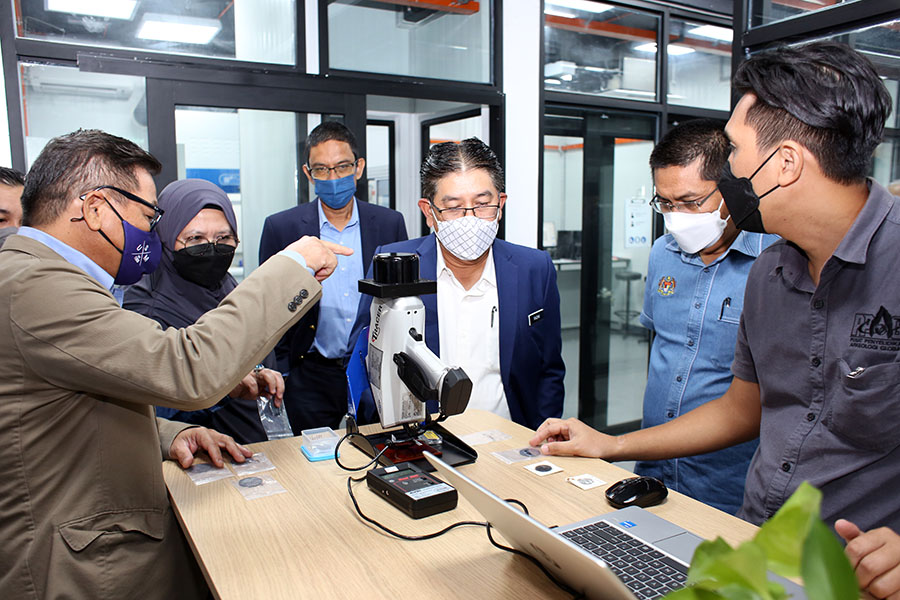 USM PENANG, 11 May 2022 – The Earth Material Characterisation Laboratory (EMCL) located at the Universiti Sains Malaysia (USM) Centre for Global Archaeological Research (CGAR) was launched this morning by the Secretary-General, Ministry of Higher Education (MOHE), Dato' Seri Abdul Razak bin Jaafar.
The laboratory is specifically built for archaeological research, and is the only one available in Malaysia, in addition to being the best in Southeast Asia.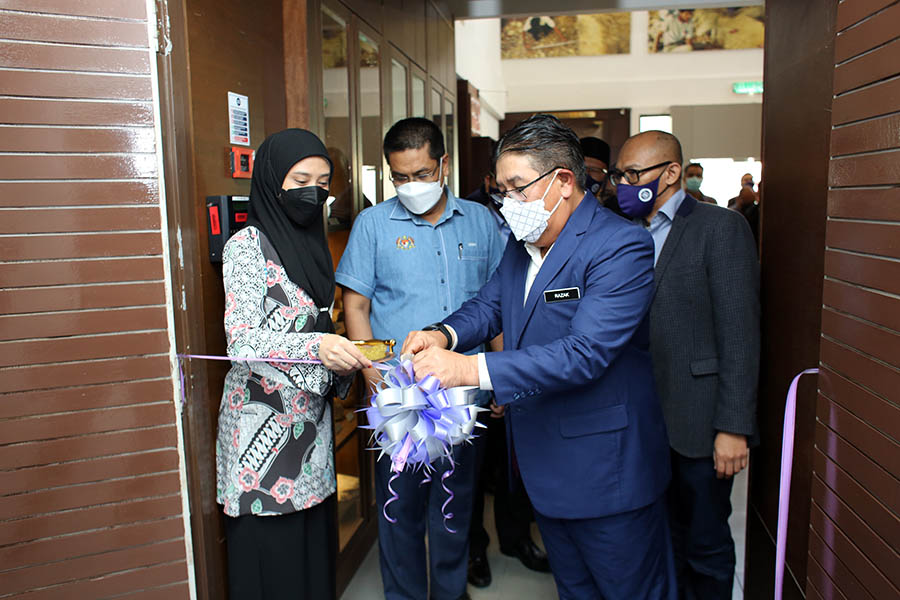 Other reputable universities worldwide having such a purpose-built laboratory, among them are Harvard University, Cambridge University and Tokyo University.
According to the Director of CGAR USM, Professor Dr. Stephen Chia Ming Soon, the lab, built at a cost of about RM17 million is equipped with the latest top-end instruments, which are utilised in archaeological research analysis.
The lab has acquired the ISO17025 accreditation by SAMM (National Laboratory Accreditation Scheme) in March 2022.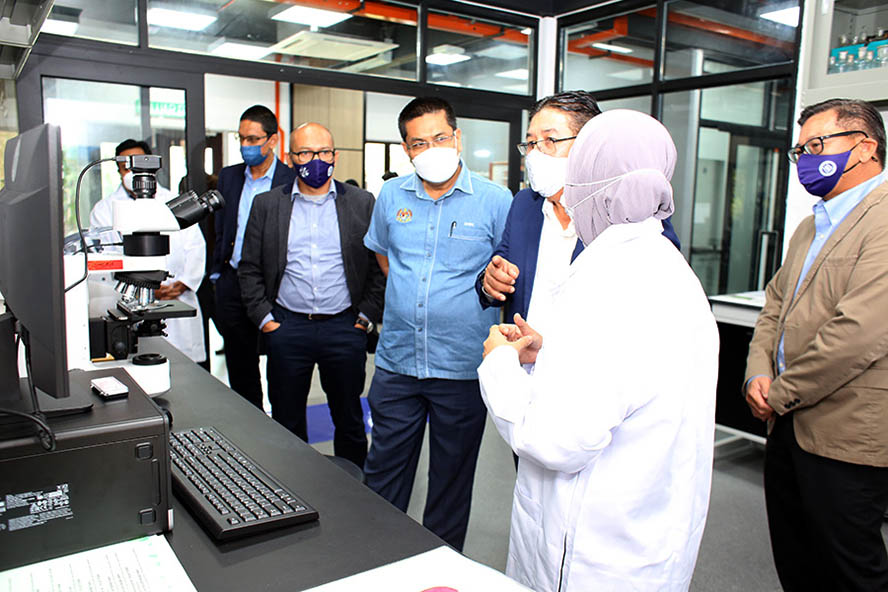 The lab provides facilities that are capable of analysing artefacts and earth materials brought in from the field. Information regarding the elements/chemical composition and mineral sources can be determined from each artefact studied.
Added Stephen Chia, the lab brings great importance in assisting the process of making interpretations regarding the manufacturing technology practiced by ancient communities and the resources utilised by them.
"Aside from that, the age of an artefact (from materials based on quartz or feldspar) could also be determined using the OSL TL (optical stimulated luminescence) method which is available at EMCL and could directly identify the age of an archaeological site being studied.
"It is essential for an artefact to be conserved and reconstructed to ensure that the artefact, upon discovery, could be preserved for a longer time period," he explained.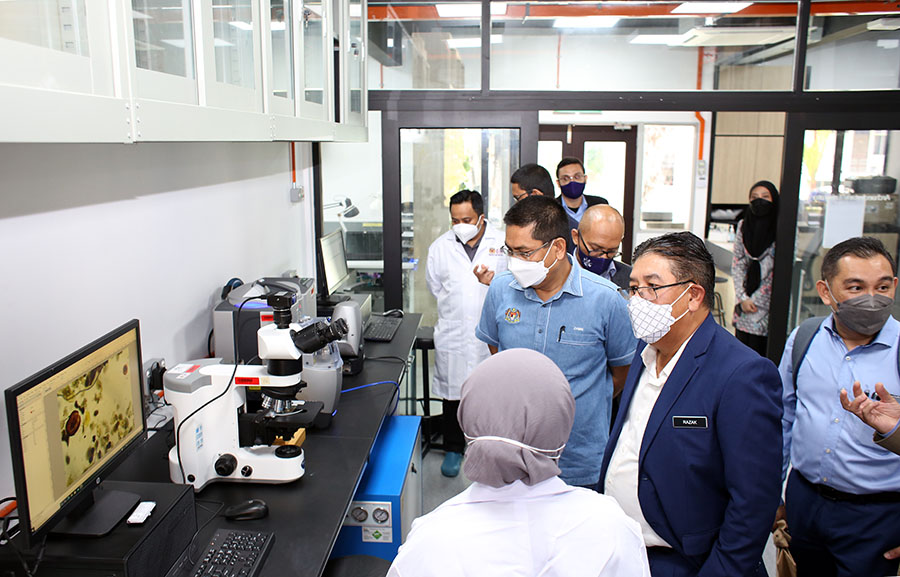 As such, EMCL has been equipped with a 3D-Xray and a ceramics lab. The lab is also offering analysis services to researchers and students within and outside of USM.
Among the equipment and accessories provided at EMCL are SEM (Scanning Electron Microscope) for imaging and chemical surface analysis, ICPMS (Inductive Coupled Plasma Mass Spectroscopy) for analysis of chemical material elements, XRF (X-Ray Flourescence) for analysis of chemical material elements, XRD (X-Ray Diffraction) for the analysis of material chemical composition and OSL TL (Optical Stimulated Luminescence) for artefact dating analysis.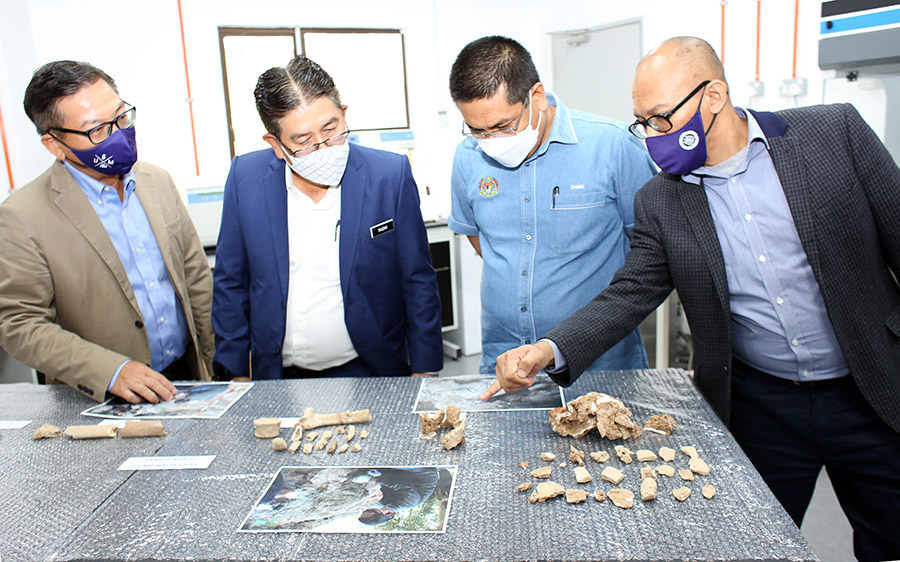 Other facilities available include a DNA Laboratory for conducting DNA analysis (ethnoarchaeology); a Ceramics Laboratory for ceramic analysis and ethnoarchaeological experiments; a 3D-Xray to conduct X-Ray analysis on an artefact; a Microscope Laboratory to analyse samples of surfaces, metallurgical items and geological samples; and an Archaeobotany, to analyse pollen for paleoenvironment reconstructions.
Translation: Mazlan Hanafi Basharudin/BM Text: Mohamad Abdullah