USM, UR CLINIC SIGN MoA TO COLLABORATE ON RESEARCH AND KNOWLEDGE-SHARING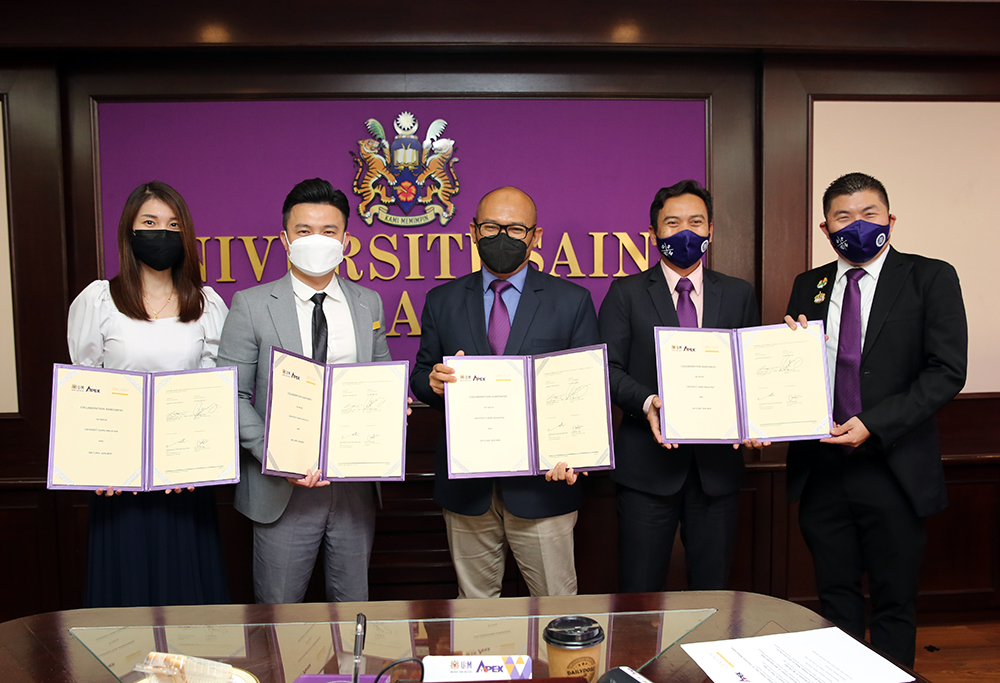 USM PENANG, 5 January 2022 – Universiti Sains Malaysia (USM) has entered into a partnership with UR Clinic Sdn. Bhd. to collaborate on research, knowledge-sharing through workshops, training programmes and seminars and also to jointly develop modules and books.
The collaboration was sealed through a Memorandum of Agreement (MoA) signing ceremony, where USM was represented by its Vice-Chancellor, Professor Dato' Dr. Faisal Rafiq Mahamd Adikan, while UR Clinic Sdn. Bhd was represented by its Chief Executive Officer (CEO), Dr. Fong Toh Jeng.
According to Faisal Rafiq, as a result of this MoA, USM students will be able to engage with the clinic as part of their industrial training and learn hands-on, inter- and intrapersonal skills in a private industry setting.
He also congratulated the School of Health Sciences for sharing their expertise, which is in line with the APEX (Accelerated Programme for Excellence) university core values that emphasise academic involvement, research collaboration and student participation.
"I believe that we can cultivate not only a spirit of giving back to the community, but also to realise the vision of USM in developing a holistic and sustainable intellectual future," he added.
Meanwhile, Toh Jeng, a USM alumni member who graduated in Medical Biology said that, the aim of the collaboration is to bring about breakthrough in the field of research and development (R&D) in the near future, in which UR Clinic needs the expertise from USM in helping to establish and explore opportunities to develop, support and enrich the research activities.
"UR Clinic is the first aesthetic clinic certified by ISO 9001 and our mission is to help nurture women's inner and outer beauty through modern science and holistic approach for a lasting charm and elegance, and we also believe that a woman's beauty and love can change the world," he said.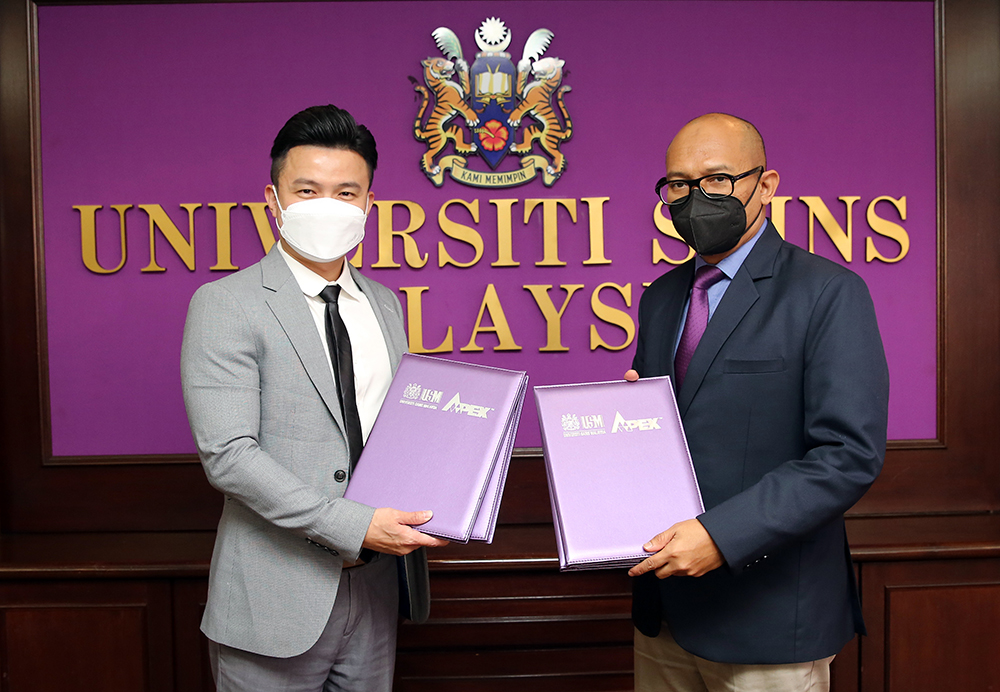 Additionally, the Dean of the USM School of Health Sciences (PPSK), Professor Dr. Wan Rosli Wan Ishak said that PPSK is a teaching and research-oriented school which is committed in producing graduates who are able to pursue their own goals and directions, while also contributing to the development of an industrialised and civilised nation.
"To achieve this goal, the school provides diverse and comprehensive interdisciplinary wellness-based programmes for educational, scientific and human capital development, and we hope that more research collaboration and innovation between UR Clinic and USM can be facilitated and expanded," he said.
Also present were UR Clinic Sdn. Bhd. Chief Training Officer, Dr. Ng Chia Wen; PPSK lecturer, Associate Professor Dr. Garry Kuan Pei Ern; principal officers of the university and team members from UR Clinic Sdn. Bhd.
Text: Nur Farrah Ezlin Mohd Suhaimi/ Photo: Mohd Fairus Md Isa