USM INKED MOU TO ESTABLISH GLOBAL STUDY CENTRE IN CHINA UNIVERSITIES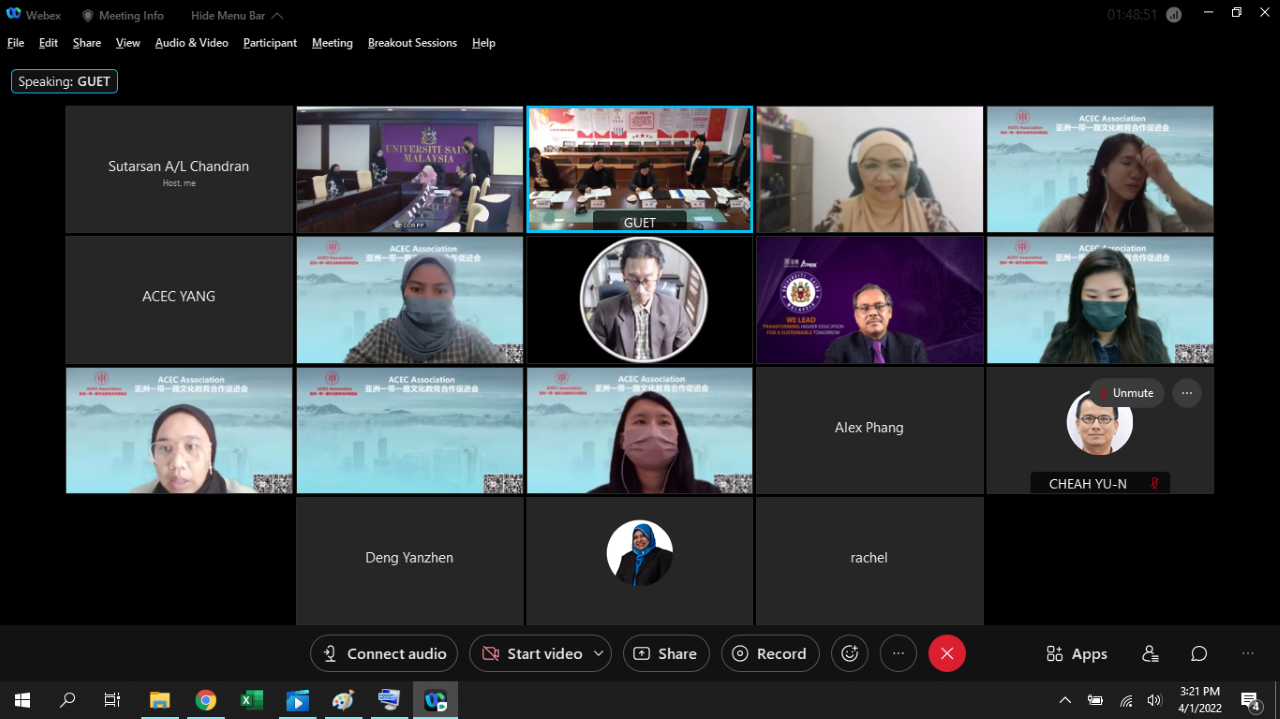 USM PENANG, 4 January 2022 – Universiti Sains Malaysia (USM) recently signed a Memorandum of Understanding (MoU) with Guilin University of Electronic Technology and Asia China Education and Culture Association (ACEC).
The MoU was signed through a virtual ceremony conducted using the Webex video conferencing platform, in part due to restrictions on international travel brought about by the COVID-19 pandemic.
The purpose of the signing was to forward a proposal in promoting cooperation in education, research and industry, and to facilitate common regional development.
With the MoU, all parties hope to facilitate an exchange of academic and administrative staff, exchange of students, and in jointly establishing the USM Global Study Centre in China universities in order to promote USM programmes, and joint research on scientific and technological subjects.
USM Deputy Vice-Chancellor Academic and International, Professor Dato' Gs. Dr. Narimah Samat signed the MoU on behalf of the university, which stated objectives that include holding joint scientific and technological meetings, symposiums and lectures, and to jointly conduct cross-cultural programmes.
"I look forward to the key deliverables namely in the exchange of academic findings, publications, and other academic matters through co-operation mutually-agreed upon by all parties involved.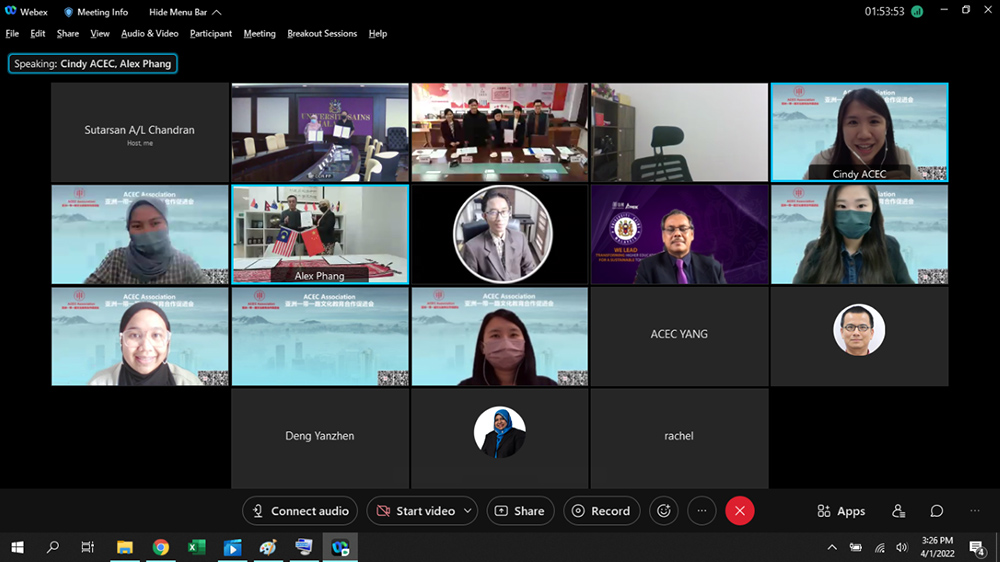 "On behalf of USM, I would like to thank the delegation from Guilin University and ACEC for having us as a strategic partner with the signing of today's MoU," she added.
Also present were the Guilin University of Electronic Technology President, Professor Xu Hua Rui; ACEC Executive Regional Director, Yang Cheng Cheng;USM Strategic Corporate Development Director, Muhamad Sabri Said;and USM School of Computer Sciences Dean, Professor Dato' Dr. Bahari Belaton.
Guilin University of Electronic Technology is famed for its Electronic Information Technology as its main discipline, while the other disciplines offered include Mechanical Engineering, Business Management, Literature, Law and Education.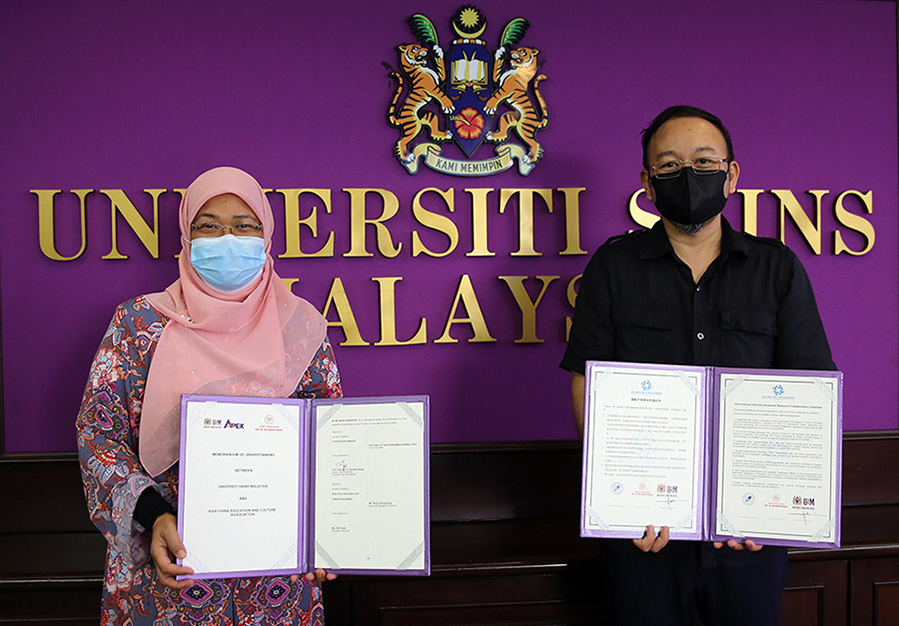 ACEC is an international association with members from Malaysia, Singapore, Thailand, Indonesia, Korea, Cambodia, Brunei, Philippines and other Belt and Road countries. Approved by the Malaysian government, ACEC promotes and facilitates international cultural and educational exchanges and cooperation between the Belt and Road countries and China by building a platform for cooperation between governments, universities, research institutions and industrial companies.
Text: Mohamad Hafiz Asyraf Mohd Arop/Photo: Mohd Fairus Md Isa