USM SIGNS MOU IN UAE, MAKING ITS PRESENCE FELT IN THE MIDDLE EAST AND EUROPE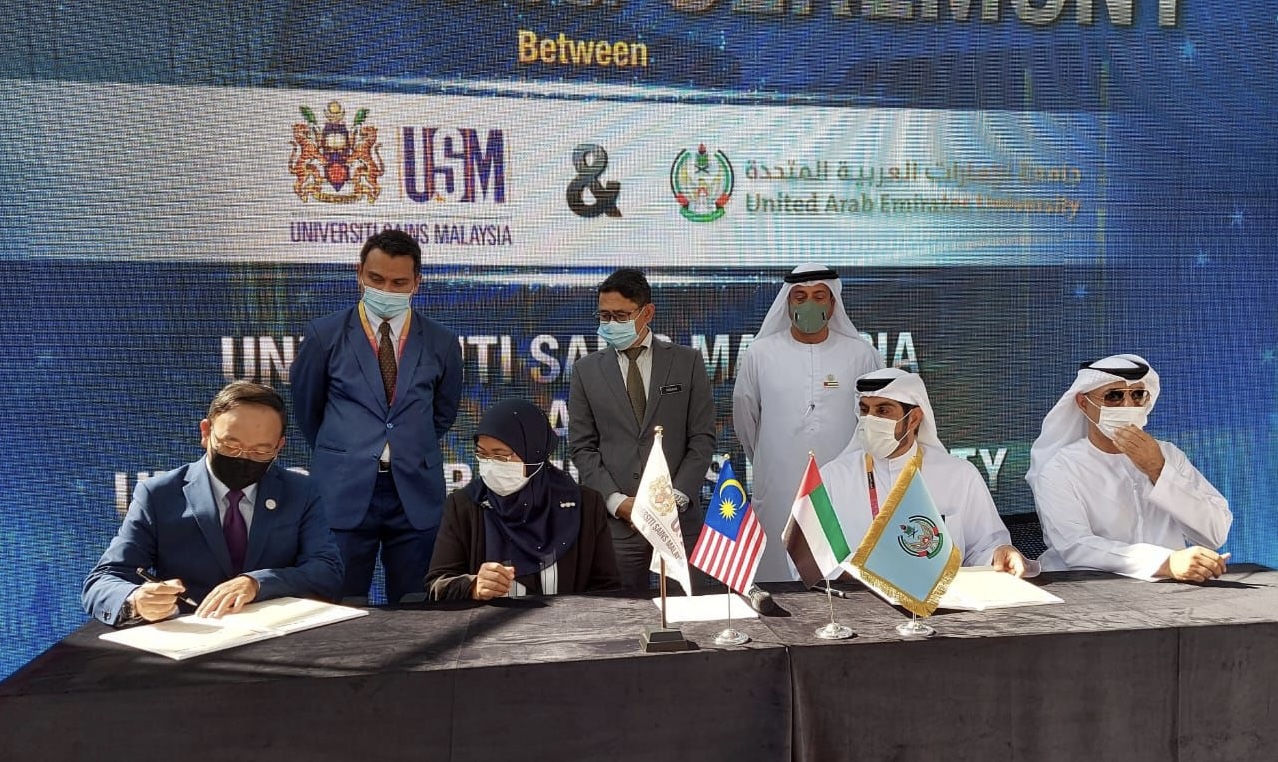 USM PENANG, 15 December 2021 – Universiti Sains Malaysia (USM) made its presence felt in the Middle East and Europe when it signed two memoranda of understanding (MoUs) with two universities in Dubai, United Arab Emirates (UAE) as part of its regional academic and research expansion plan.
The first MoU involved a collaboration with the European Global School University (EGS), to facilitate the setting up of a postgraduate centre in Istanbul, Turkey to run offshore postgraduate programmes in Besiktas and Istanbul, catering specifically for the Middle East and European market.
The second MoU was signed with the United Arab Emirates University (UAEU), which focused on collaboration pertaining to student and staff exchanges, academic programmes, research, publications, training and workshops.
The academic syllabus shall be fully provided by USM.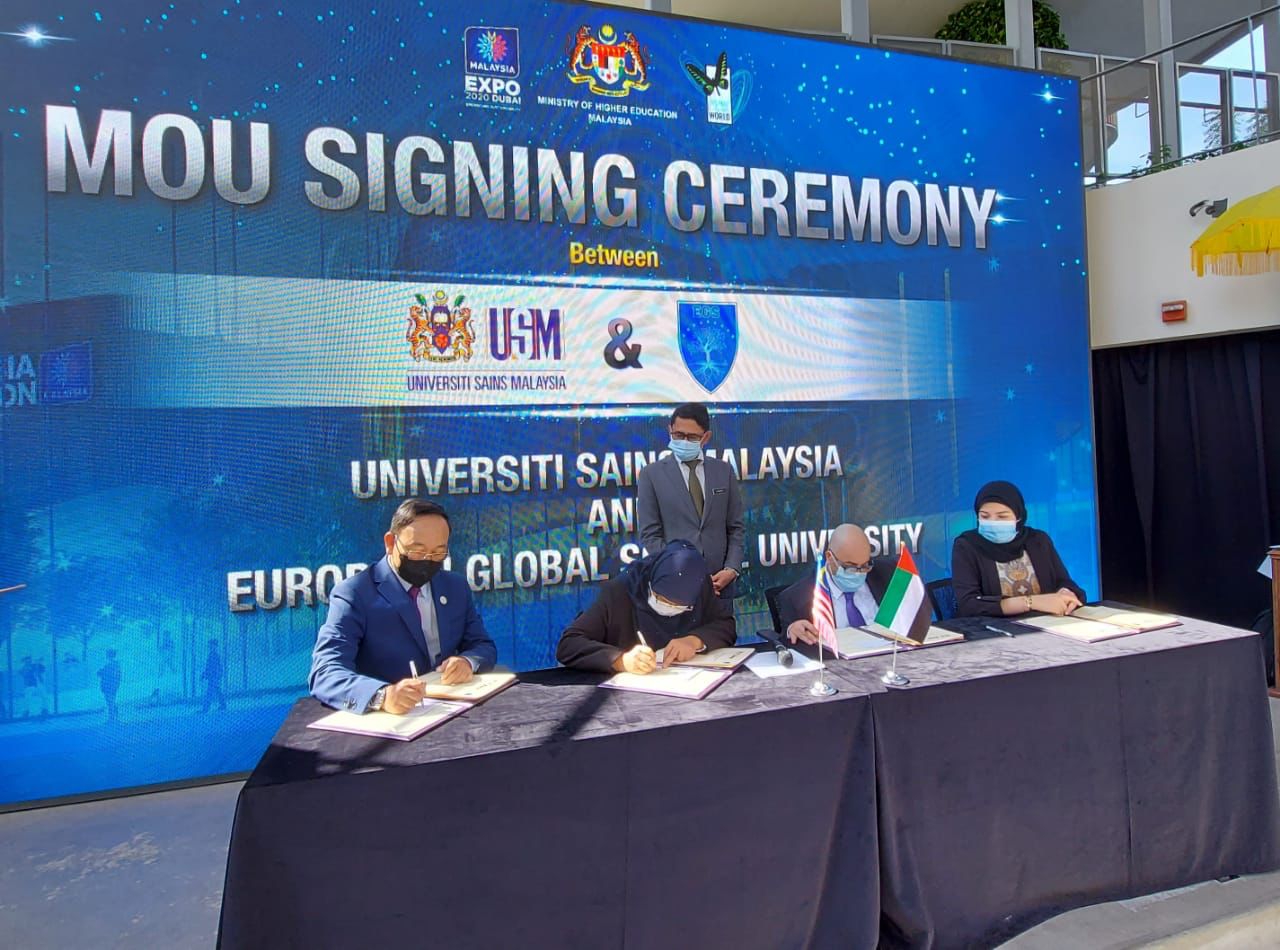 These MoUs were among five MoUs that were signed between several Malaysian universities and the United Arab Emirates (UAE) today in various fields of cooperation involving higher education in both countries.
The Ministry of Higher Education (MOHE) in a statement released today, said that the signing was witnessed by the Director-General of Higher Education, Professor Dato' Dr. Husaini Omar, at the Pavilion in Dubai, UAE, in conjunction with the EDUCATION WEEK EXPO 2020 DUBAI with the theme "Education for Sustainable Development".
Signing on behalf of USM were its Deputy Vice-Chancellor, Academic and International, Professor Dato' Gs. Dr. Narimah Samat and Director of Strategic Corporate Development, Muhamad Sabri Said.
Text: Tan Ewe Hoe/Photo: Tuan Haji Sabri Said