VC RECEIVES TWO COURTESY CALLS FROM AMBASSADORS IN ONE AFTERNOON
USM PENANG, 16 December 2021 –The USM Vice-Chancellor, Professor Dato' Dr. Faisal Rafiq Mahamd Adikan received a courtesy visit from the Cuban Ambassador to Malaysia-Brunei-Philippines, His Excellency Florentino Batista-Gonzalez and his wife at his officehere, this afternoon.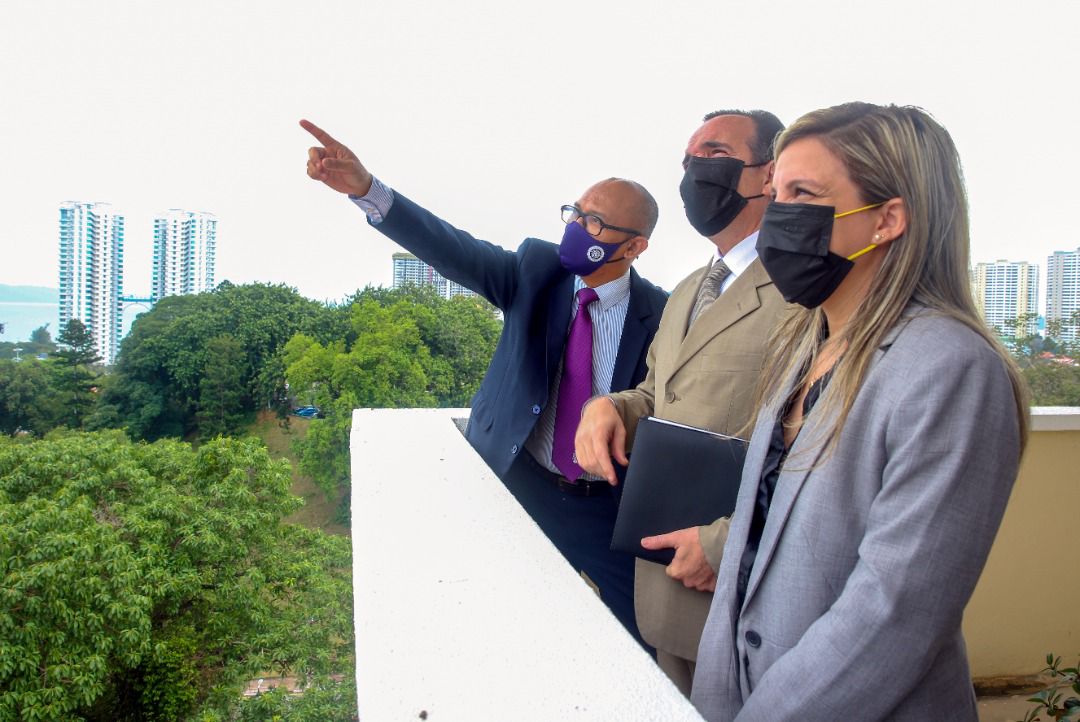 During the approximately 45-minute meeting, both sides discussed on areas of mutual interests and potential cooperation in the near future between Cuba and USM.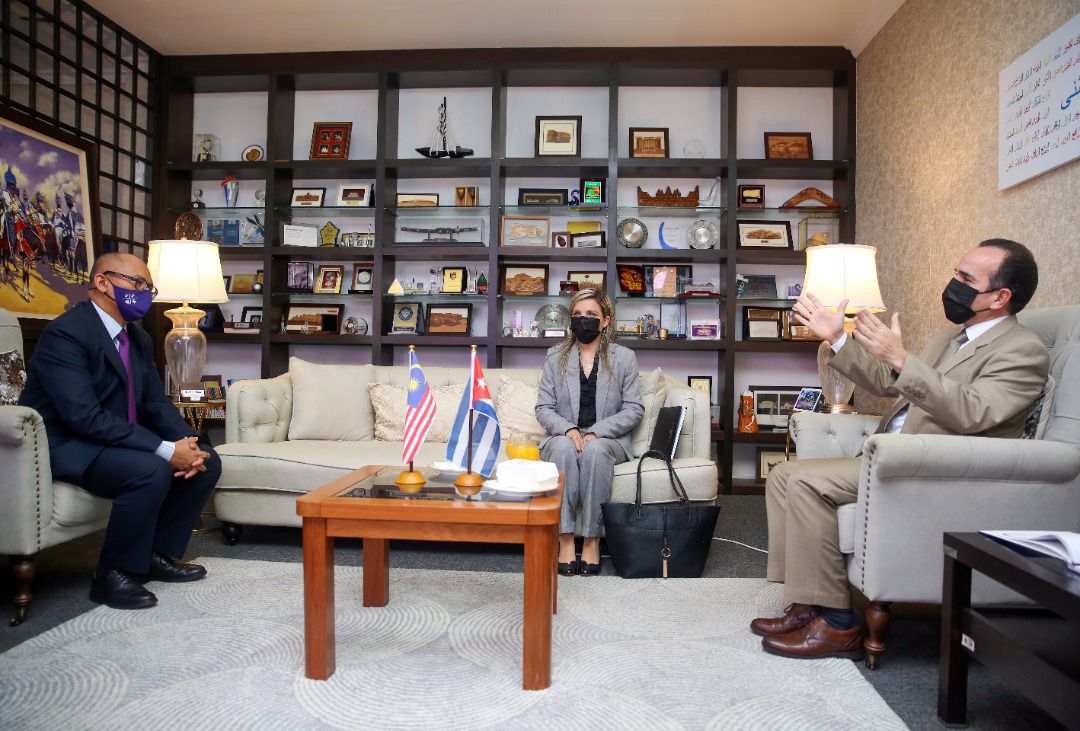 In the same afternoon, Faisal Rafiq received another courtesy call, this time from the Russian Ambassador to Malaysia, His Excellency Naiyl Latypov, accompanied by two Embassy officials.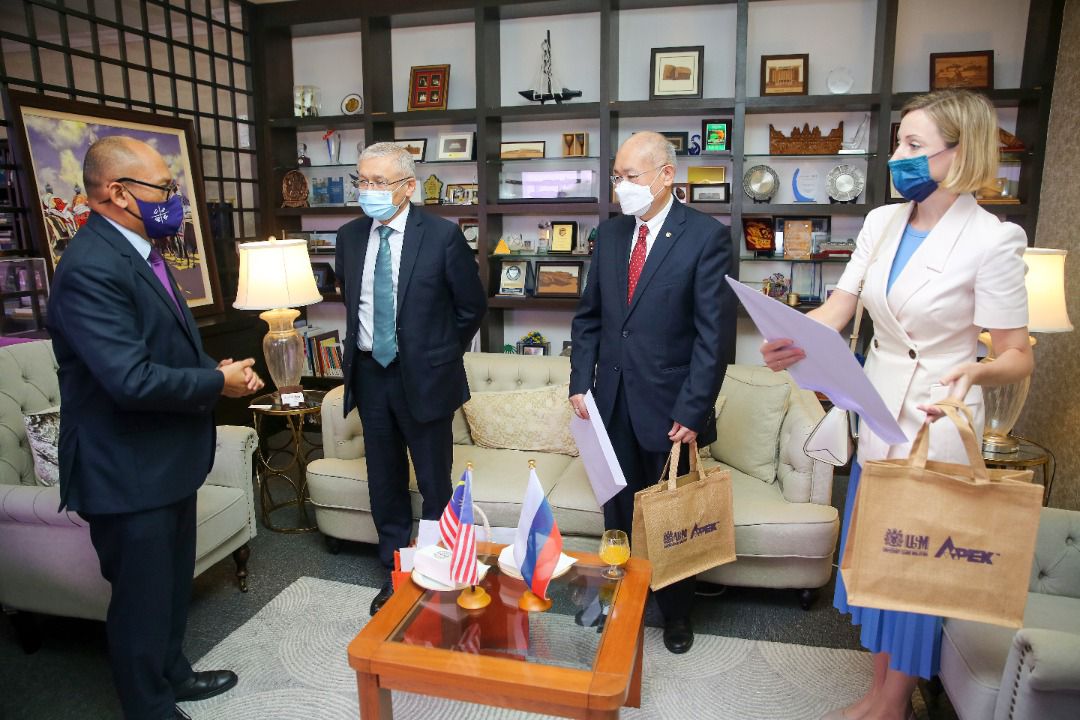 Similarly, the aim of the visit was to discuss on future collaboration with USM on specific areas of research (cybersecurity, medical and aviation), students exchange programme, international ambassador conferences, the top universities for selected studies in Russia, such as Lobachevsky State University of Nizhny Novgorod – National Research University that specialises on cybersecurity.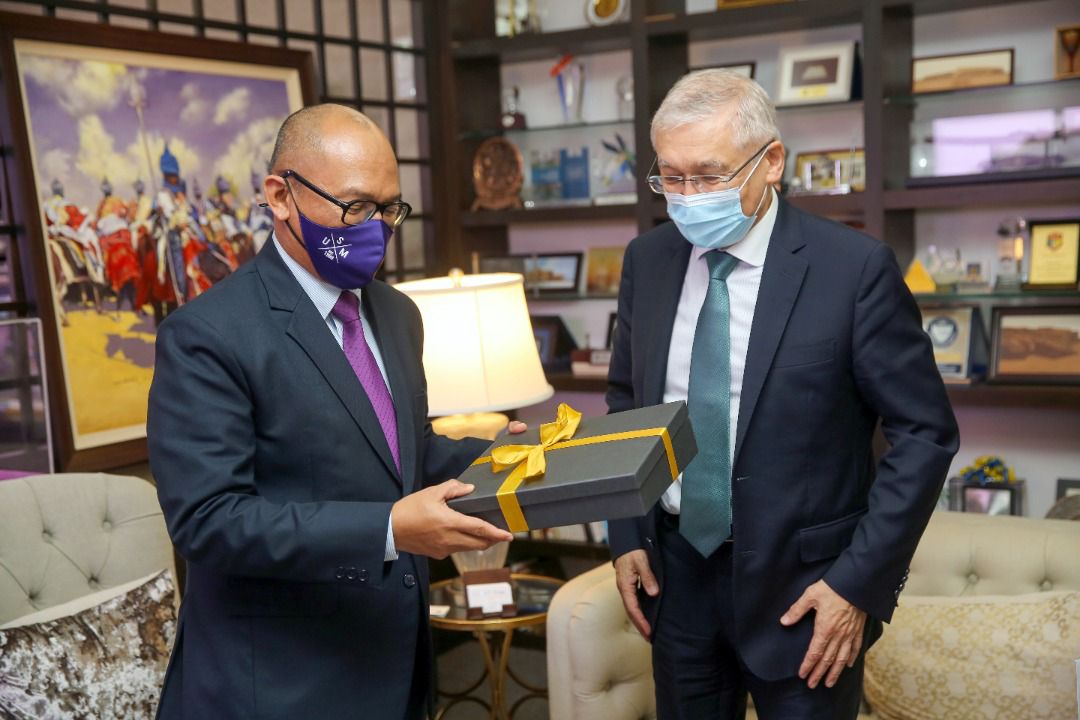 Both parties look forward to the friendship and bilateral ties that has been forged to be further enhanced.
Text: Tan Ewe Hoe/Photos: Mohd Fairus Md. Isa & Ebrahim Abdul Manan