GET TO KNOW MORE ABOUT OUR MALAYSIAN PRIMATES, NOW 'PRIMED' AT USM MGTF
USM PENANG, 26 November 2021 – From macaques to orangutans, loris to gorillas, primates are fascinating and amazing species which at times have astonishing similarities to humans.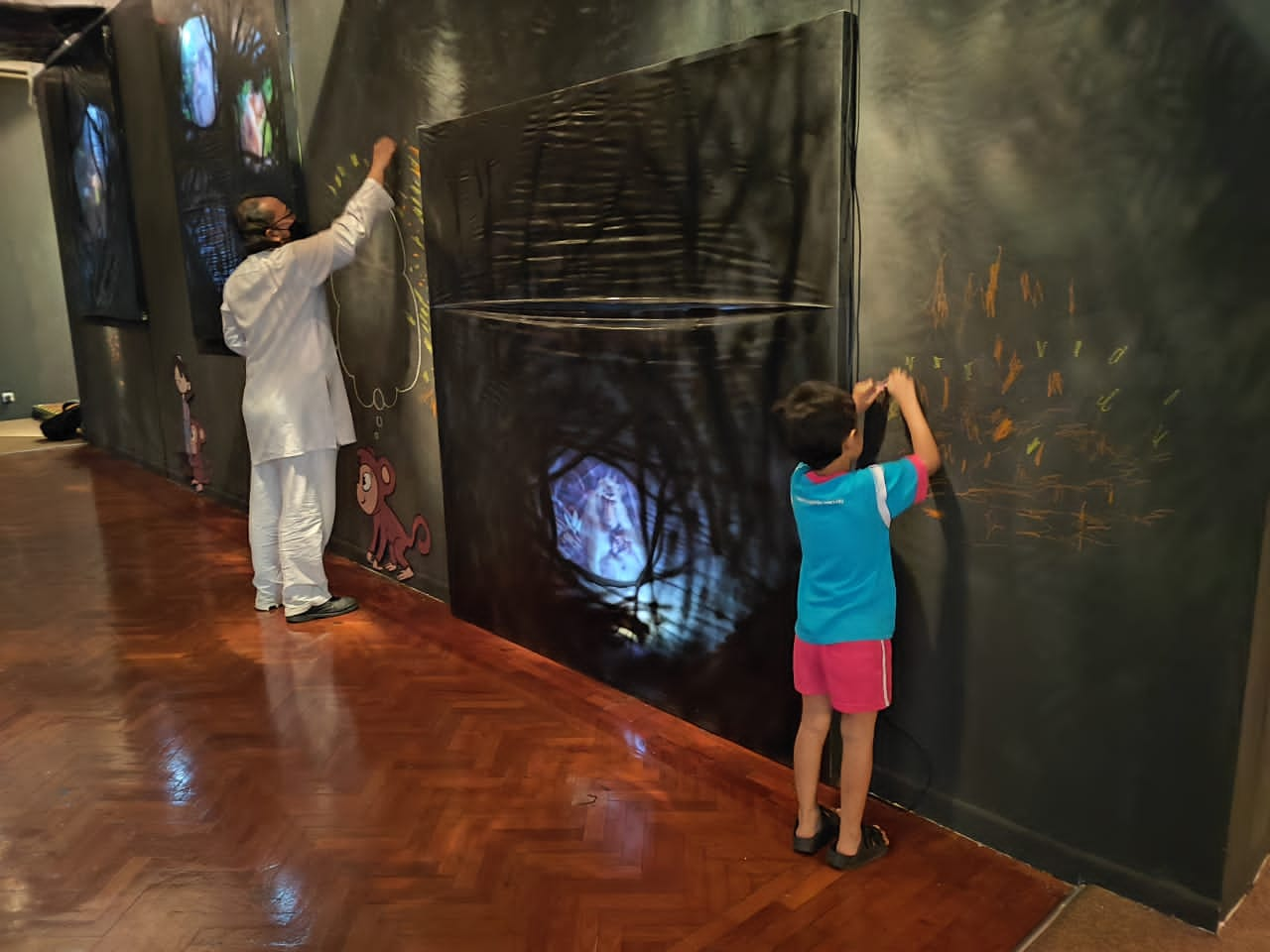 With at least twenty-five species that we currently know of, Malaysia is one of only two countries in Asia and five countries globally that five primate families namely, Lorises, Tarsiers, Macaques, Leaf Monkeys, Gibbons, Proboscis Monkeys and Orangutans call home.
Universiti Sains Malaysia (USM) in collaboration with Malaysian Primatological Society (MPS), Roots & Shoot Malaysia and Projek Monyet recently organised a programme called 'Projek Monyet', a hybrid exhibition that showcases Peter Ong's photographic journey in documenting and portraying Malaysia's primates at the Tuanku Fauziah Museum and Gallery (MGTF) in USM.
Alongside Peter's primate portraits, the exhibition also displays creative contribution of artworks and photographs from the public, through the free use of media and style to highlight the diversity and wonder regarding our arboreal cousins, whom we call (pri-) MATES.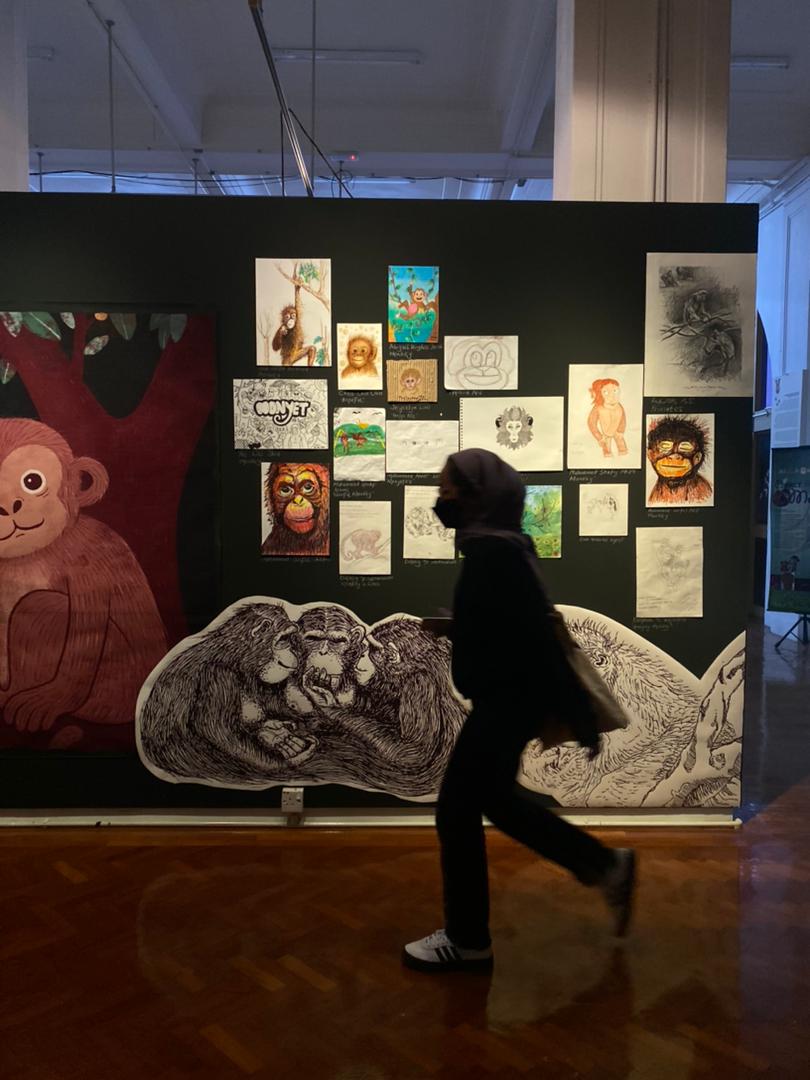 As an outreach programme to bring people closer to our interesting biological heritage and the arts, 'Projek Monyet' is a journey in photography to capture and promote Malaysia's diverse primate community.
The main 'Project Monyet' exhibition is based at the Penang State Museum under the 'Langur Project Penang (LPP)', which was founded by USM PhD student, Jo Leen Yap back in 2016 with the aim to motivate and inspire involvement of local communities in activities relating to primate conservation and nature education.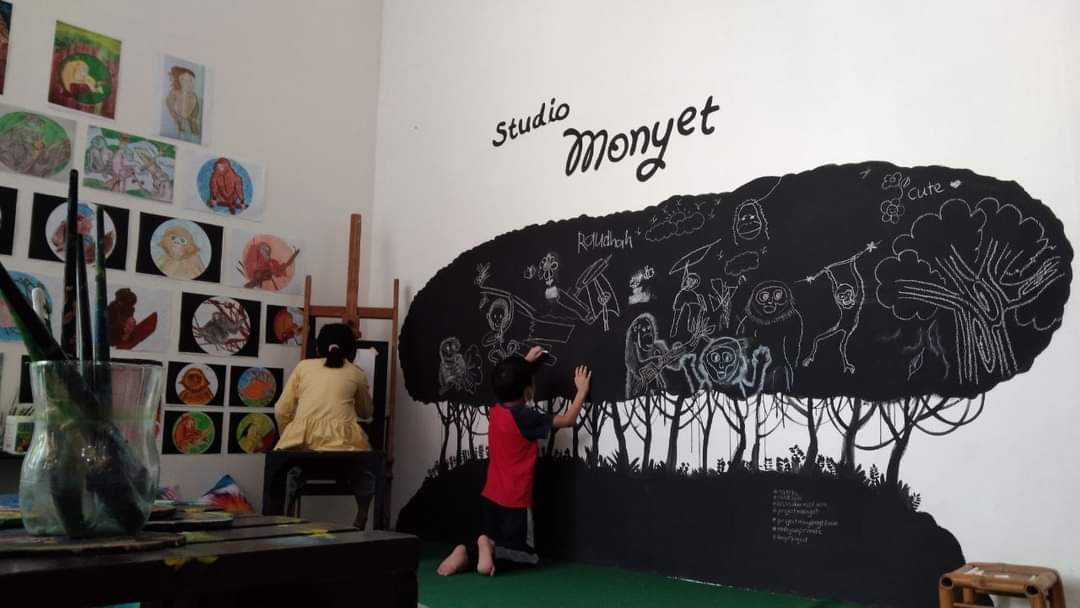 Under the expertise of senior lecturer and Head of the Primate Research and Conservation Lab, Dr. Nadine Rupert from the USM School of Biological Sciences, the exhibition at USM MGTF is curated by its Director, Associate Professor Hasnul Jamal Saidon and his curatorial team from MGTF.
The exhibition at USM MGTF is open to the public free-of-charge from 25 October to 24 December 2021, between 10.00 am to 4.00 pm, Monday till Saturday.
Visitors will get to experience, explore, discover, and learn more about the primates' habitats, survival, and challenges that they have to face and encounter in their lives.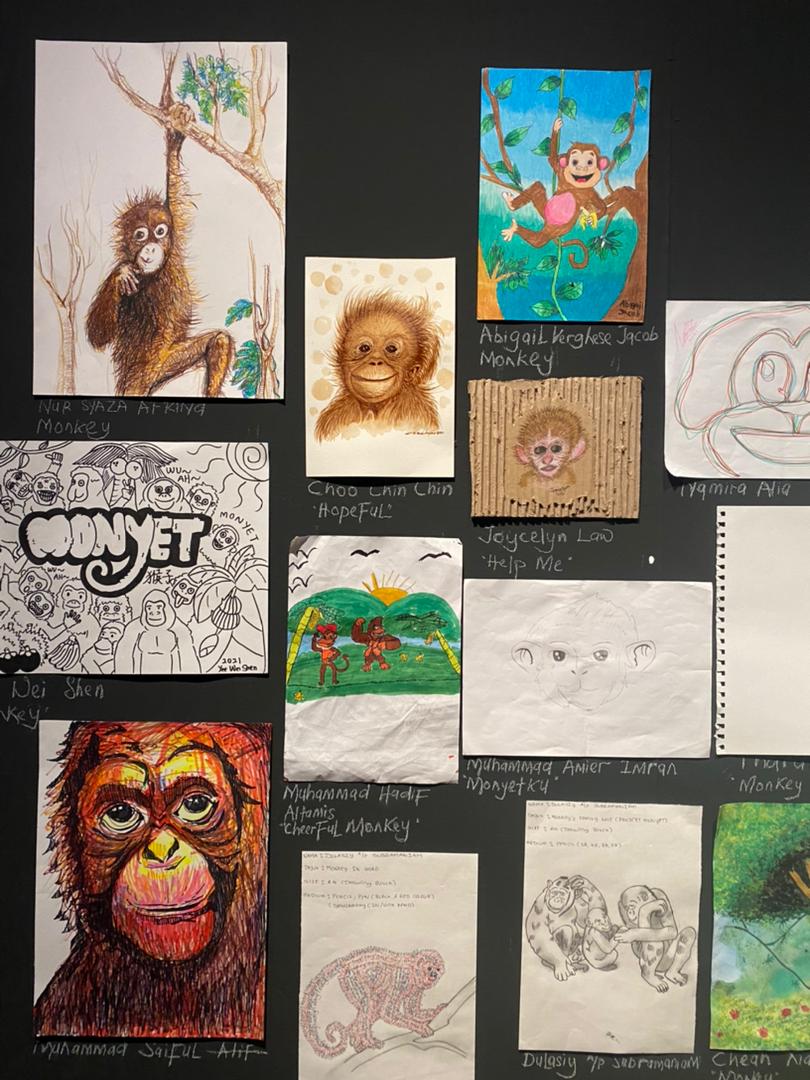 Visitors who wish to make reservations to visit the exhibition, kindly click on the link provided: https://form.jotform.com/212937527693063.
Source: USM MGTF/Text: Nur Farrah Ezlin Mohd Suhaimi & Mazlan Hanafi Basharudin /Photo: MGTF