BRICKS 101, 102: SHARED SPACES FOR MULTIPLE USAGE; NOW AVAILABLE FOR ALL STUDENTS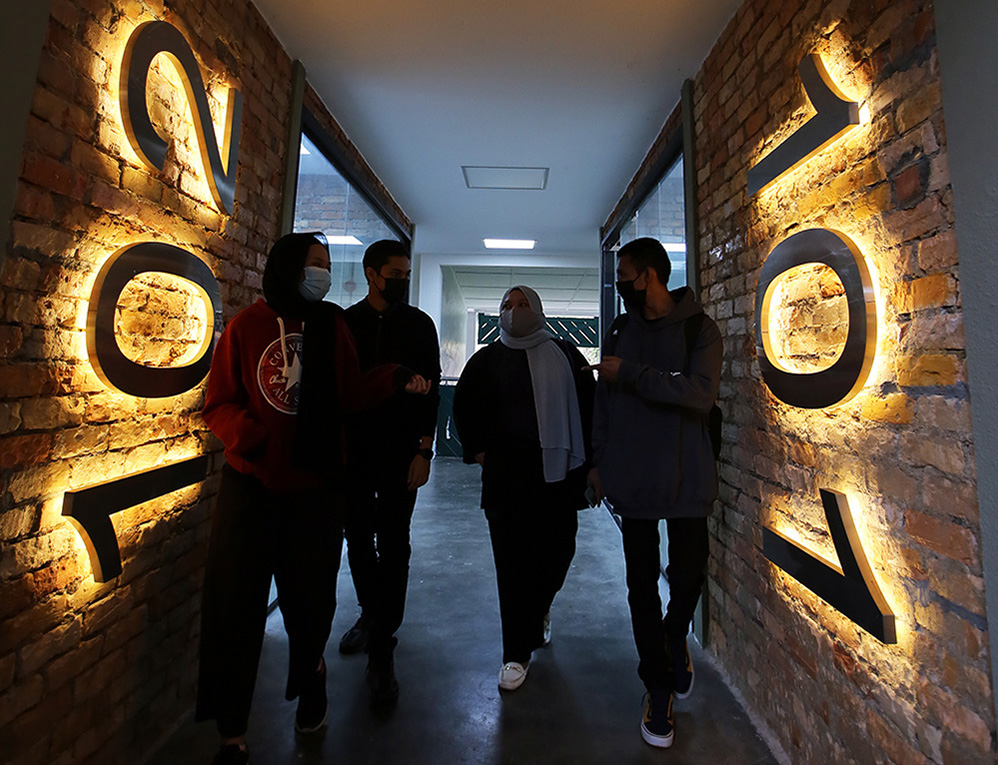 USM PENANG, 25 November 2021 -- Need for space? There are now two, recently completed rooms, dubbed "Bricks 101, Bricks 102" which can be utilised as spaces for students to get together in a 'study room' yet relaxed setting.
Coming from the idea of Universiti Sains Malaysia (USM) Vice-Chancellor, Professor Dato' Dr. Faisal Rafiq Mahamd Adikan, the rooms were formerly two corner classrooms at the Lecture Hall Complex. They have been visualised and realised to provide yet another space for students.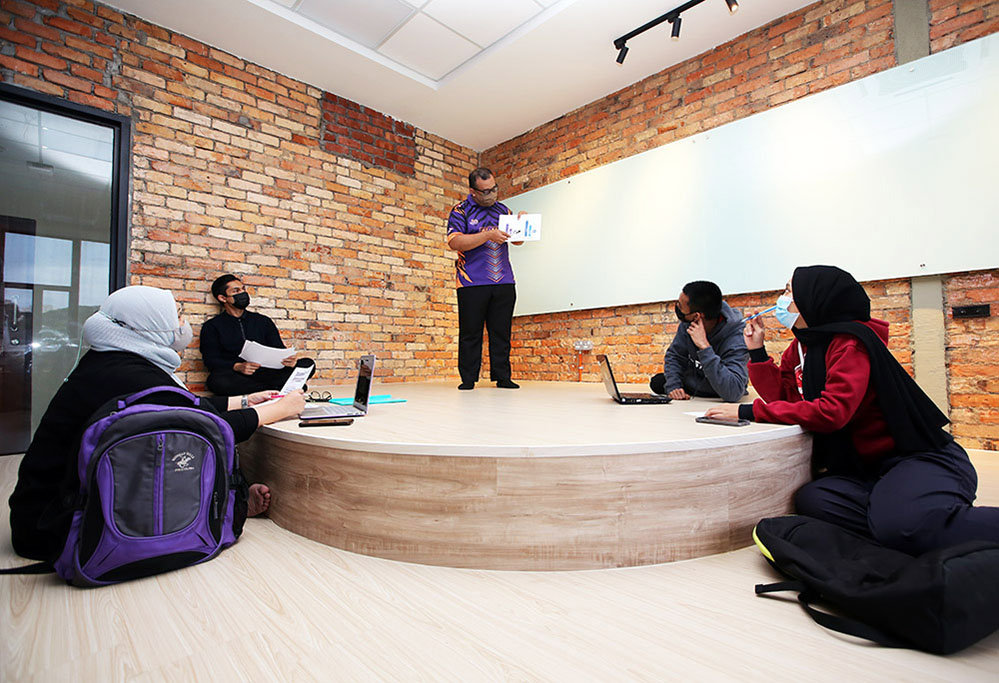 Having unconventional layouts, the rooms which can accommodate between 10 to 15 people, will surely allow for the development of creativity and connectivity for those in them, so as to further enhance the learning experience on campus.
Each room has a big screen TV, air conditioning and can be booked through the student associations.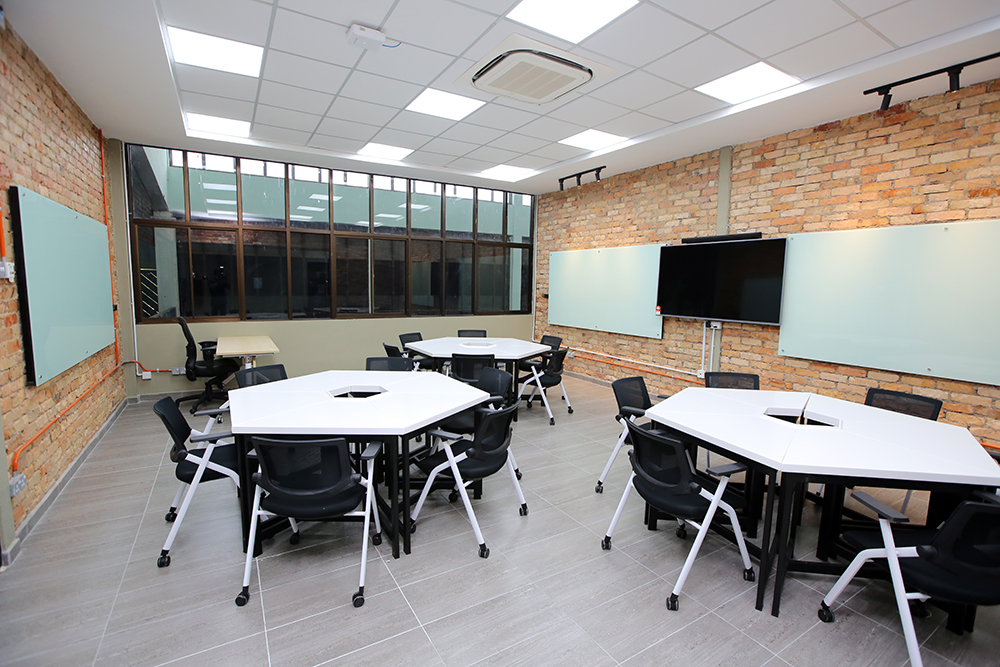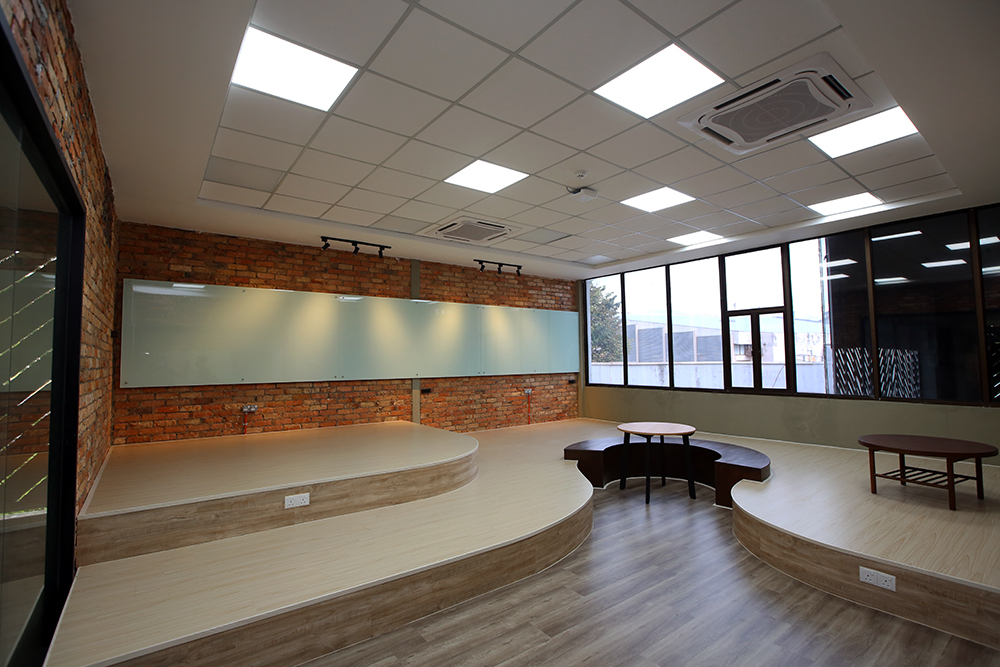 The rooms can be utilised from 8.00 am until 12.00 am daily, including weekends. It will be available for use from Friday, 26 November 2021.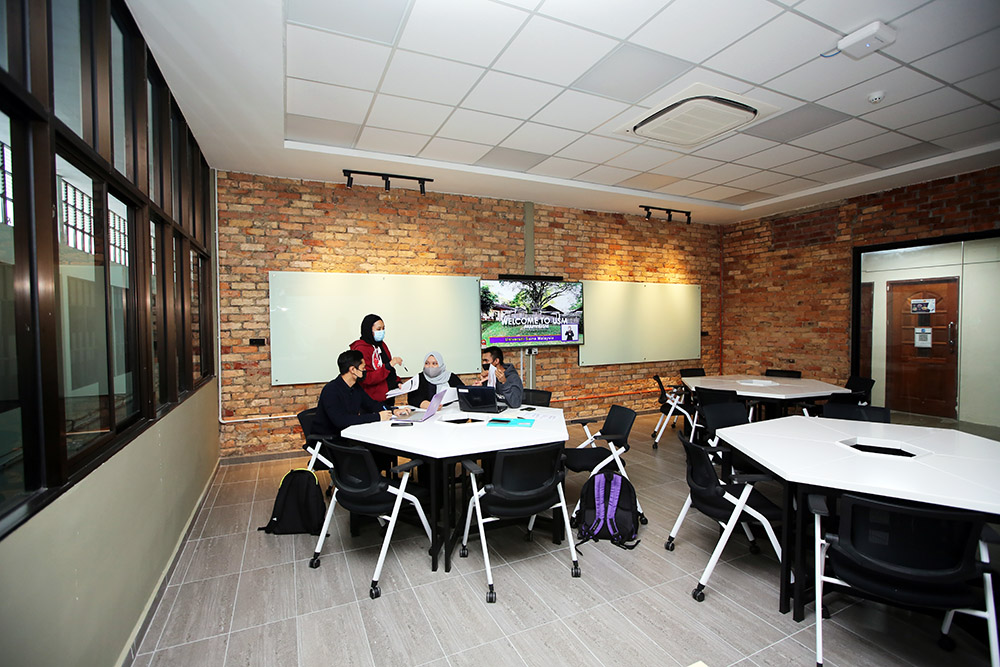 Great minds require awesome rooms. Here's to more of them (the minds and the rooms, surely!).
Text: Mohamad Hafiz Asyraf Mohd Arop/Photo: Mohd Fairus Md Isa