USM VC PAYS COURTESY VISIT TO EU AMBASSADOR
USM PENANG, 19 November 2021 – The Universiti Sains Malaysia (USM) Vice-Chancellor, Professor Dato' Dr. Faisal Rafiq Mahamd Adikan paid a courtesy visit to the EU (European Union) Ambassador, His Excellency Michalis Rokas at the Eastern and Oriental (E&O) Hotel here this morning.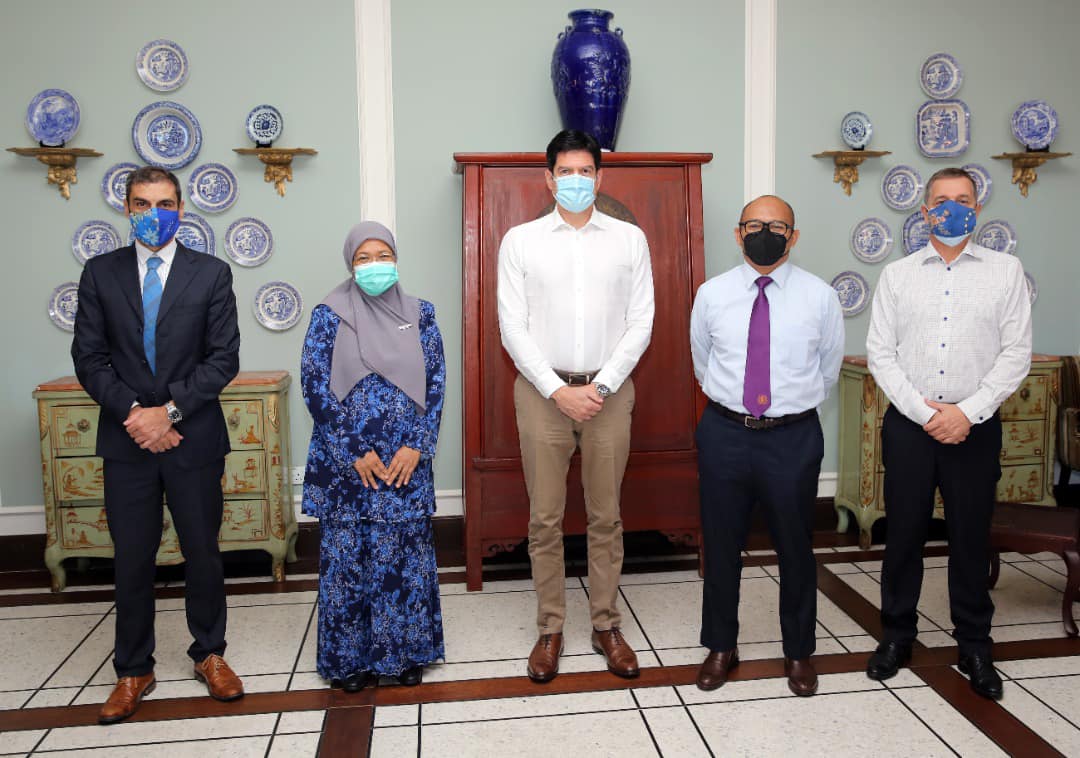 The Vice-Chancellor was accompanied by the Deputy Vice-Chancellor (Academic and International), Professor Dato' Gs. Dr. Narimah Samat.
The aim of the courtesy visit was for EU to provide insights into the collaboration with USM in areas of research, academic (Erasmus grant), webinars and conferences, sustainability, and the increasing enrolment of students from EU at USM.
As said by Faisal Rafiq during the discussion, USM has always prioritised on the growth of science and technology and sustainability-related matters, and the university is also keen on bringing experts from industries for future research development.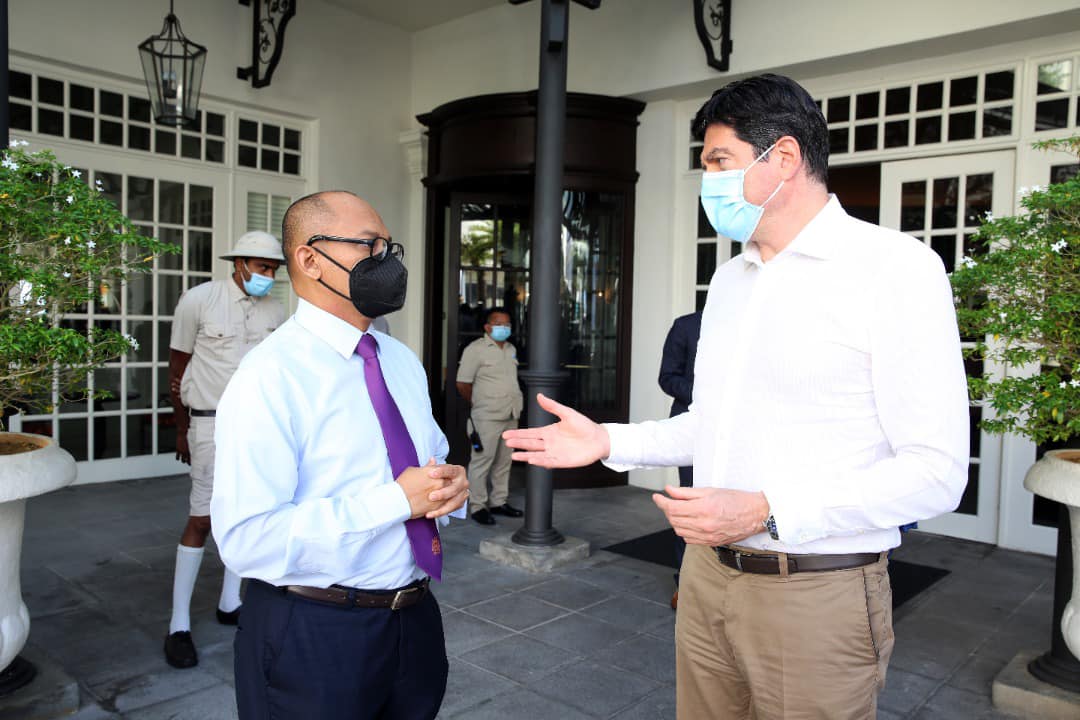 Following that, Michalis gave an overview on how the presence of EU embassies may serve to facilitate cooperation in relation to business and cultural matters, with established partnerships in industries, education, and economy.
From 2017 up until November 2021, collaborations between USM and EU countries have been established in the forms of Memorandum of Agreement (MoA), Memorandum of Understanding (MoU) and other agreements, totalling 80 in all.
Additionally, during the pre-COVID-19 era, USM has been receiving a huge number of exchange students from EU countries as well. However, the number has declined during the pandemic, with the exchange programme being conducted fully through programmes held online.
Overall, it was a short yet fruitful discussion between the two heads.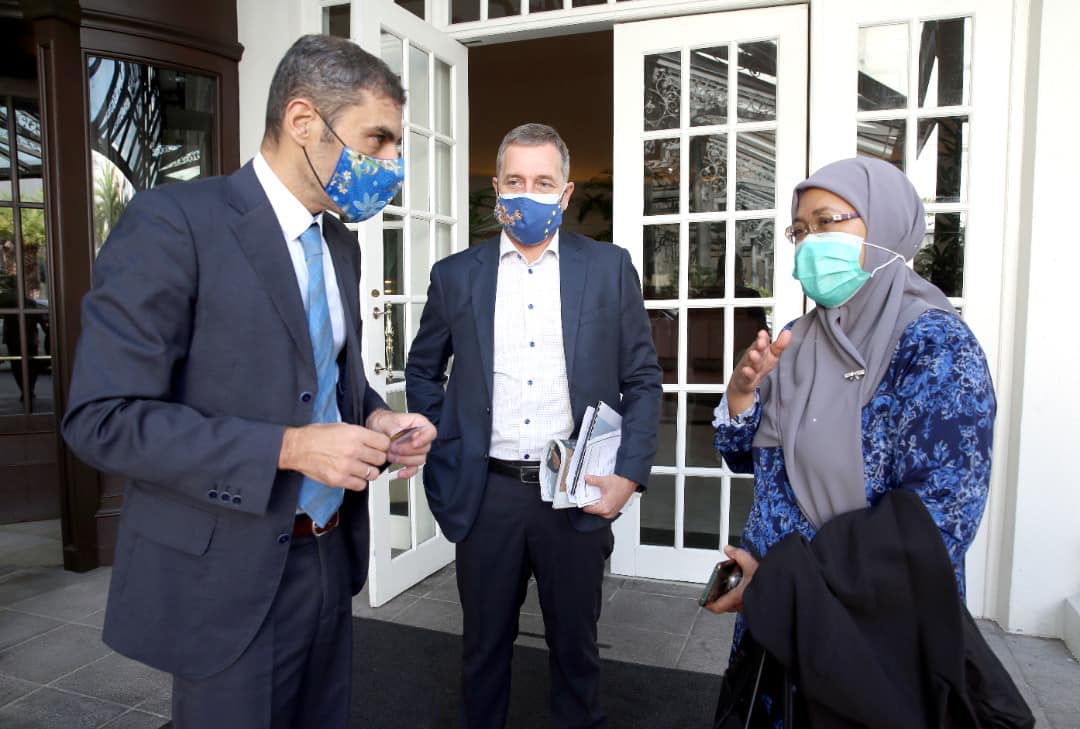 Also present at the discussion were Mr. Francesco Floris, EU First Counsellor Head of Trade and Economic Relations, and Mr. Pekka Pentilla, Trade and Economic Attachè.
Text: Nur Farrah Ezlin Mohd Suhaimi/Editing: Mazlan Hanafi Basharudin