USM DVC (RESEARCH AND INNOVATION) AMONG THE TOP 1% HIGHLY CITED RESEARCHERS 2021 
USM PENANG, 16 November 2021 – The Universiti Sains Malaysia (USM) Deputy Vice-Chancellor (Research and Innovation), Professor Dato' Ir. Dr. Abdul Rahman Mohamed has been recognised as one of the Top 1% Highly Cited Researchers 2021.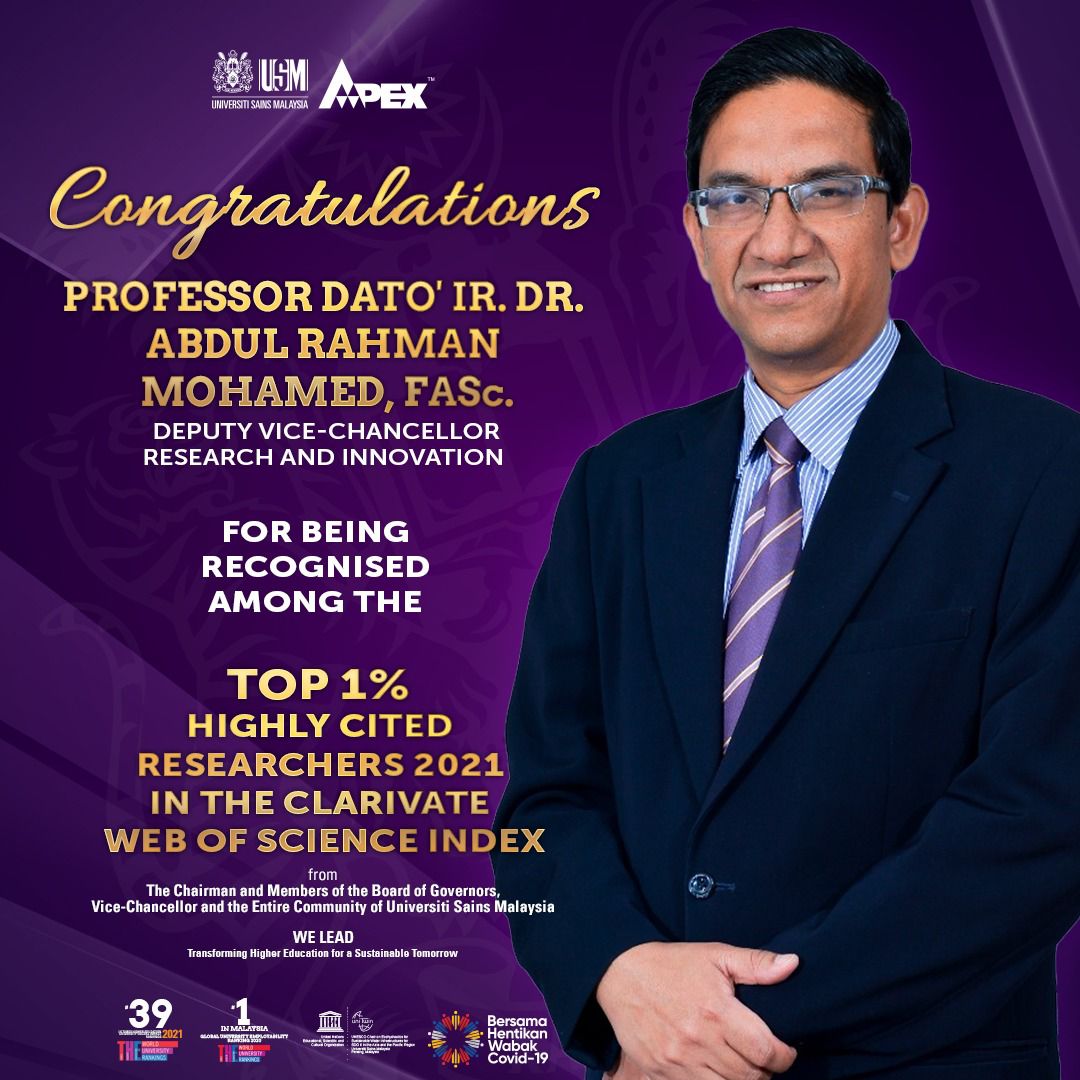 The recognition, accorded by Clarivate Web of Science Index, identifies scientists and social scientists that have made significant contributions through their multiple highly-cited papers within the last decade.
Approximately 6,600 researchers were identified for 2021, be they in specific fields or cross-field performance.
They were chosen based on their exceptional performance in one or more from 21 fields (those used in Essential Science Indicators/ESI), or across several fields.
To be picked among the Top 1% signifies that the researcher has an exceptional research influence and is among the elite ones whose research publications have been frequently cited by their peers in the respective research areas and is ranked for field and year in the Web of Science.
Abdul Rahman, who is also a Fellow of the Academy of Sciences Malaysia has been recognised previously as a highly cited researcher in 2018 and 2019, in areas such as air pollution control, nanoscience/nanotechnology, reaction engineering and wastewater treatment.
We wish him continued success in his career as an academic and in steering USM further to become a well-renowned research university in the world.
Text: Mazlan Hanafi Basharudin