JAPANESE AMBASSADOR VISITS USM TO STRENGTHEN BILATERAL TIES
USM PENANG, 2 November 2021 – The courtesy visit from the Ambassador of Japan to Malaysia, H.E. OKA Hiroshi and wife, OKA Rieko to Universiti Sains Malaysia (USM) today brought closer ties between the two parties and to further strengthen several existing collaborations between USM and Japan.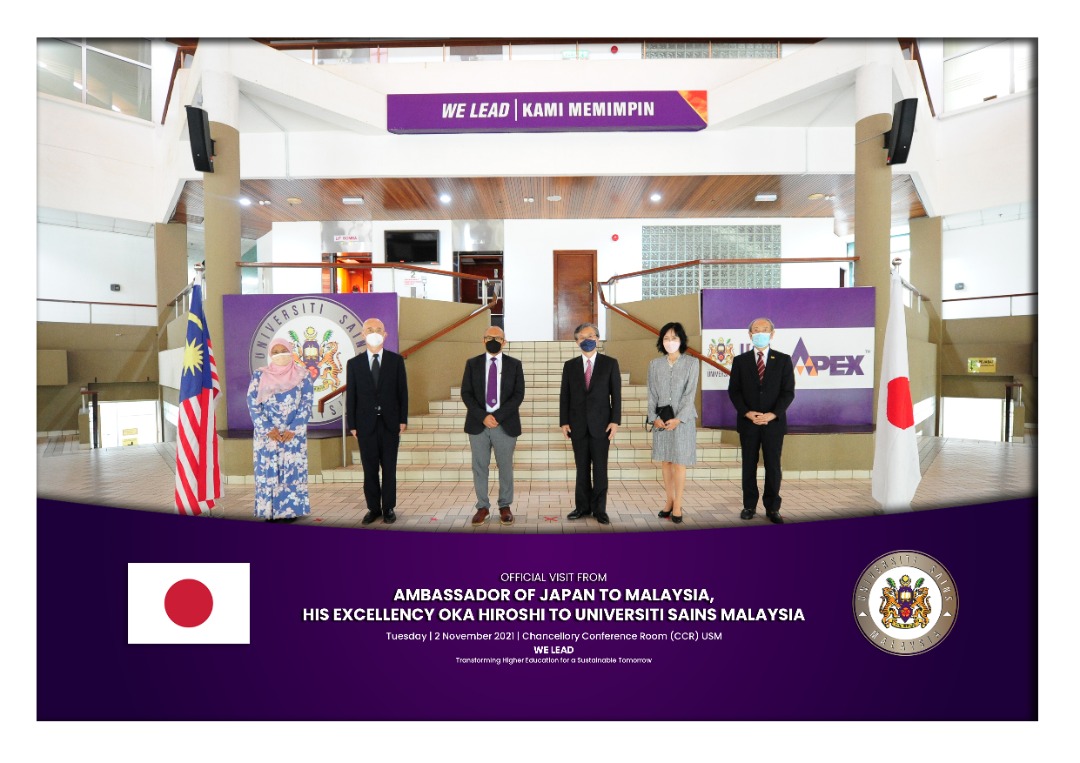 The collaborations include those in the academic programmes, research and development, student relations, cultural exchange, language studies, student mobility, and industry and community relations.
Discussions were led by USM Vice-Chancellor, Professor Dato' Dr. Faisal Rafiq Mahamd Adikan.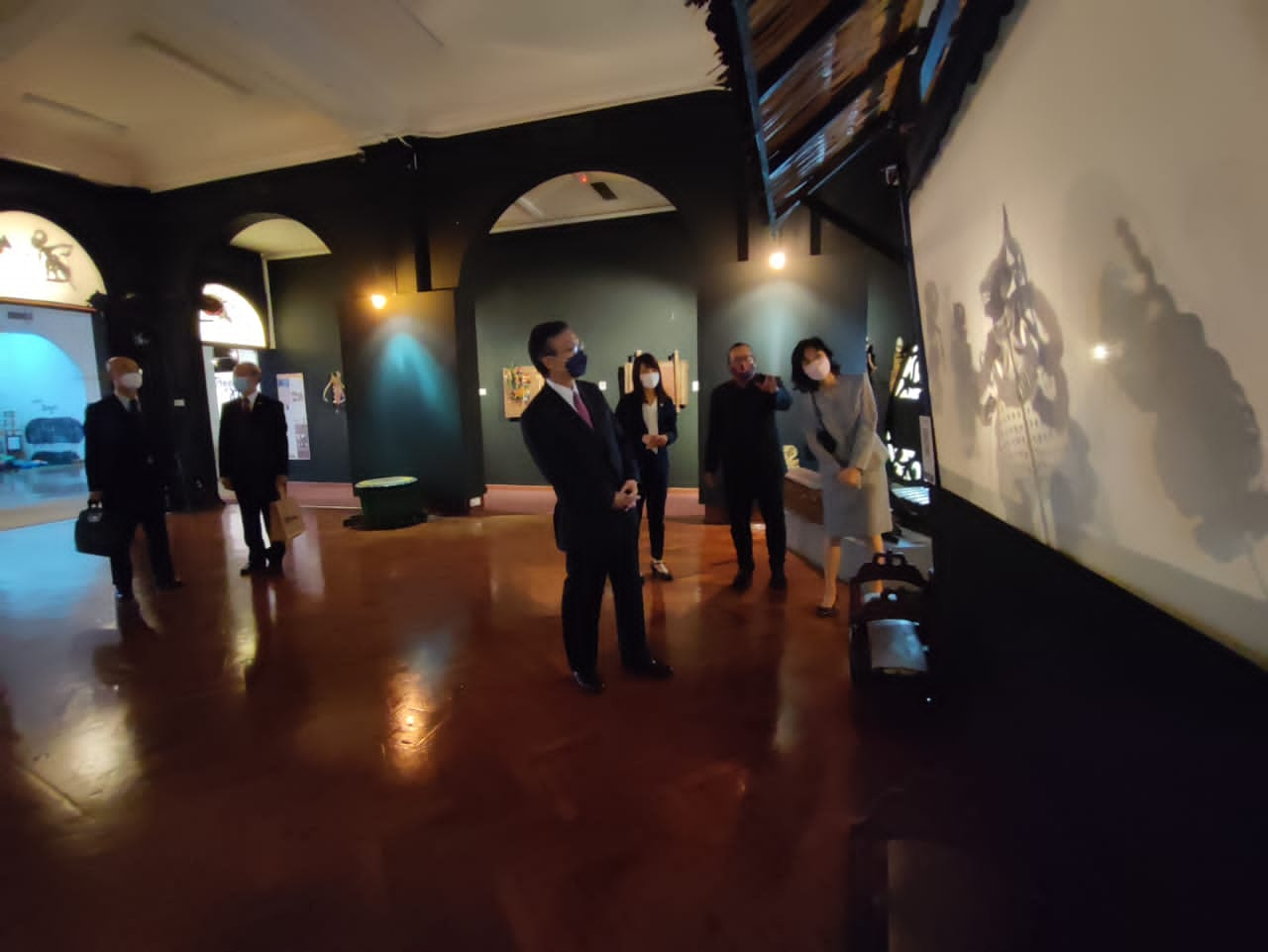 Faisal Rafiq also gave a brief overview of the University and presented some of the recent impactful initiatives as well as the direction the University is heading towards in making its presence felt on the local front, regionally and globally.
Also present were Deputy Vice-Chancellor (Academic and International), Professor Dato' Dr. Narimah Samat; Deputy Vice-Chancellor (Research and Innovation), Professor Dato' Ir. Dr. Abdul Rahman Mohamed; Director of KUFS-USM Japanese Cultural Centre, Division of Industry and Community Network (BJIM), Masatoshi Soeda; Principal Assistant Registrar (performing the duties of the Director) International Mobility and Collaboration Centre (IMCC), Aizat Hisham Ahmad; as well as several Japanese Embassy officials.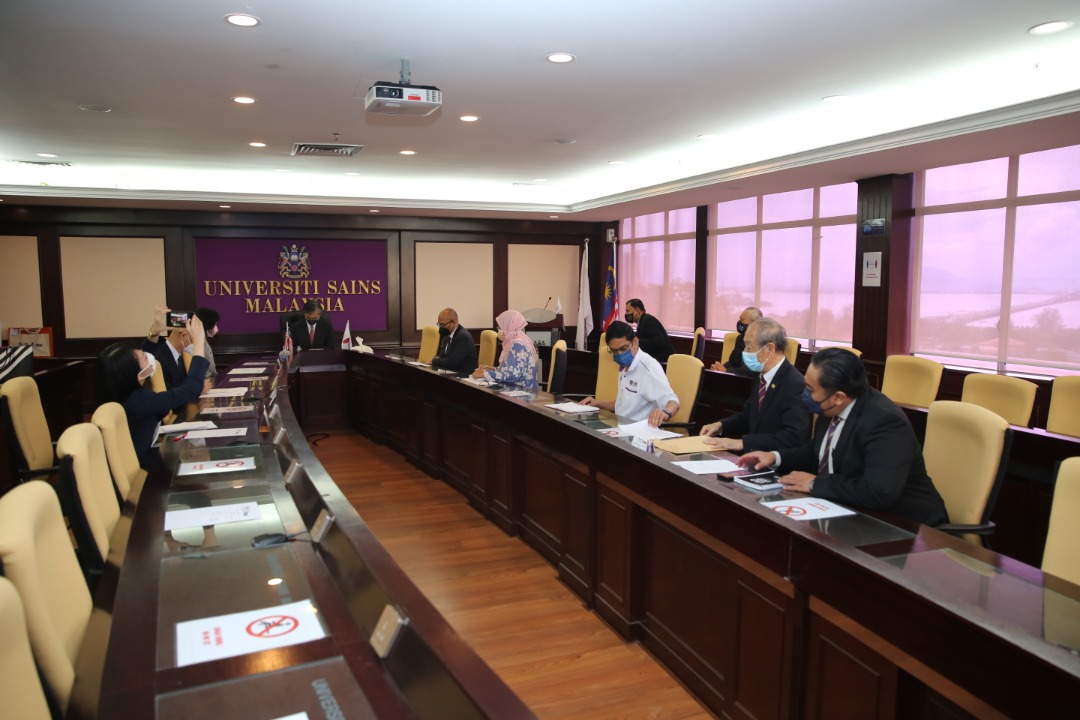 This was OKA Hiroshi's second visit to USM, after having made his first visit to the university on 28 September 2020, shortly after being appointed as the new Ambassador of Japan to Malaysia.
Text: Tan Ewe Hoe/Photo: Mohd Fairus Md Isa