A HARD DAY'S NIGHT, LEADING TO A SUCCESSFUL ENTRY INTO THE MALAYSIA BOOK OF RECORDS 
USM PENANG, 16 October 2021 – What can be done in 24 hours? Many things, some would say.
This was what prompted the recent attempt by the Universiti Sains Malaysia (USM) School of Languages, Literacies and Translation (PPBLT), which made it into the Malaysia Book of Records.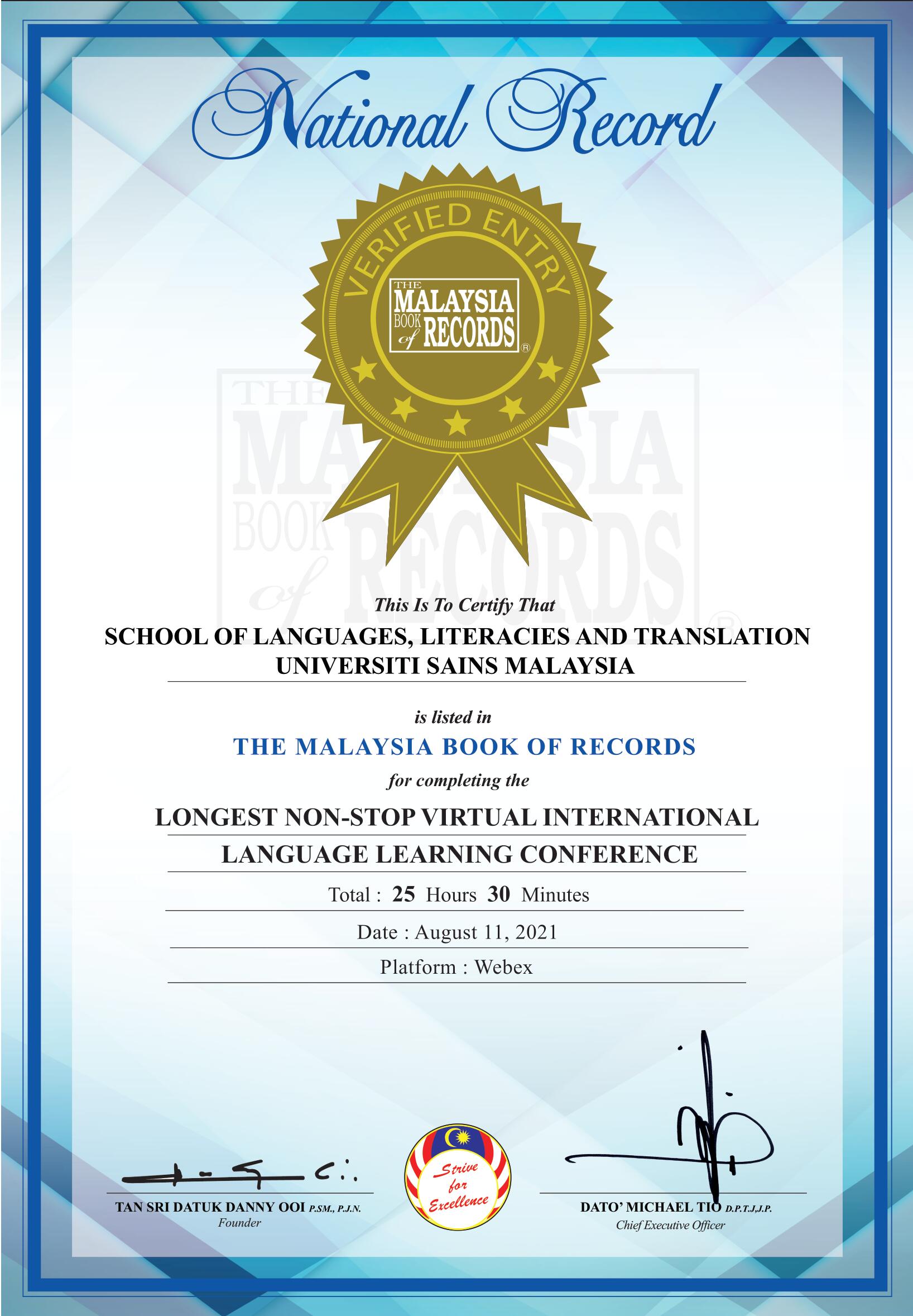 PPBLT succeeded with the organisation of the 24-Hour Matsda-International Language Learning Conference 2021. It is a collaborative effort with UK-based MATSDA (Materials Development Association) and Wasit University, Iraq.
The non-stop virtual conference began at 9.00am on 11 August until 10.30am on 12 August 2021 with the theme: "Developing L2 Materials and Designing Language Learning to Promote Creativity and Criticality".
It was officiated by USM Deputy Vice-Chancellor (Academic and International), Professor Dato' Dr. Narimah Samat, who represented the Vice-Chancellor.
Among the distinguished panelists invited as Plenary Speakers were Professor Rod Ellis (Curtin University/Perth, Australia); Professor Alan Maley (England); Professor Brian Tomlinson (University of Liverpool, Anaheim University/England); Professor Hitomi Masuhara (University of Liverpool/England); and Professor Jayakaran Mukundan (Universiti Putra Malaysia).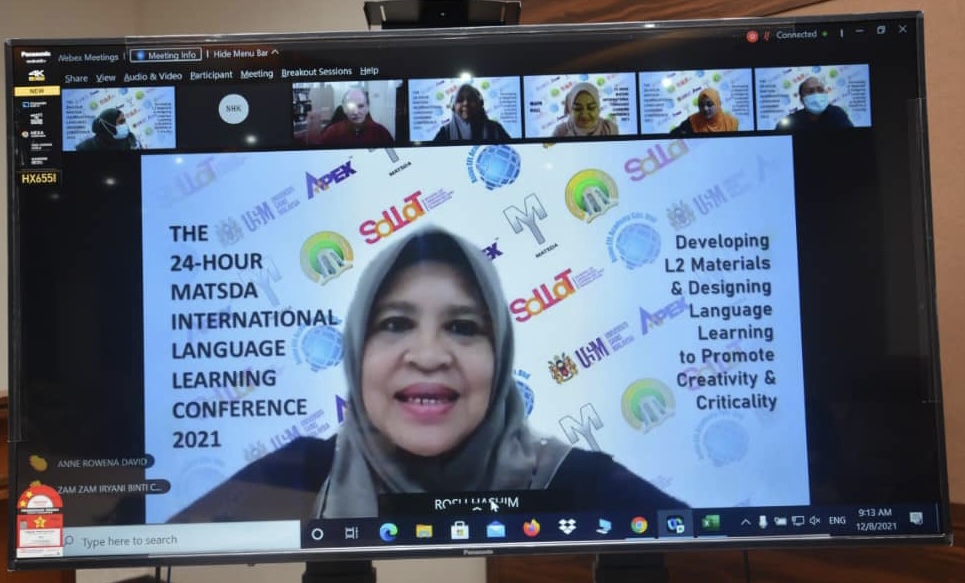 A total of 134 participants and presenters from 18 countries (Malaysia, Japan, China, Korea, Singapore, Australia, Bangladesh, Pakistan, India, Iraq, Palestine, South Africa, Italy, Spain, Poland, United Kingdom, United States of America and United Arab Emirates) attended the conference which showcased 60 research papers.
All conference papers were presented via three breakout sessions on WebEx, the official online platform that was used to host the conference. Presenters shared various aspects of research related to the main theme of the conference.
An official from the Malaysia Book of Records was in attendance throughout the whole session. The conference was then verified and acknowledged as the 'Longest Non-Stop Virtual International Language Learning Conference' held for 25 hours and 30 minutes.
Text: Mazlan Hanafi Basharudin/Based on Report from Dr. Anne Rowena David (Conference Secretary II)