USM STRIVES TO BE THE DESTINATION OF CHOICE FOR INTERNATIONAL STUDENTS
USM PENANG, 5 September 2021 -- In spite of the COVID-19 pandemic that continues to spread worldwide, Universiti Sains Malaysia (USM) has managed to move ahead with its promotional efforts to ensure that the total enrolment of international students remains at its best.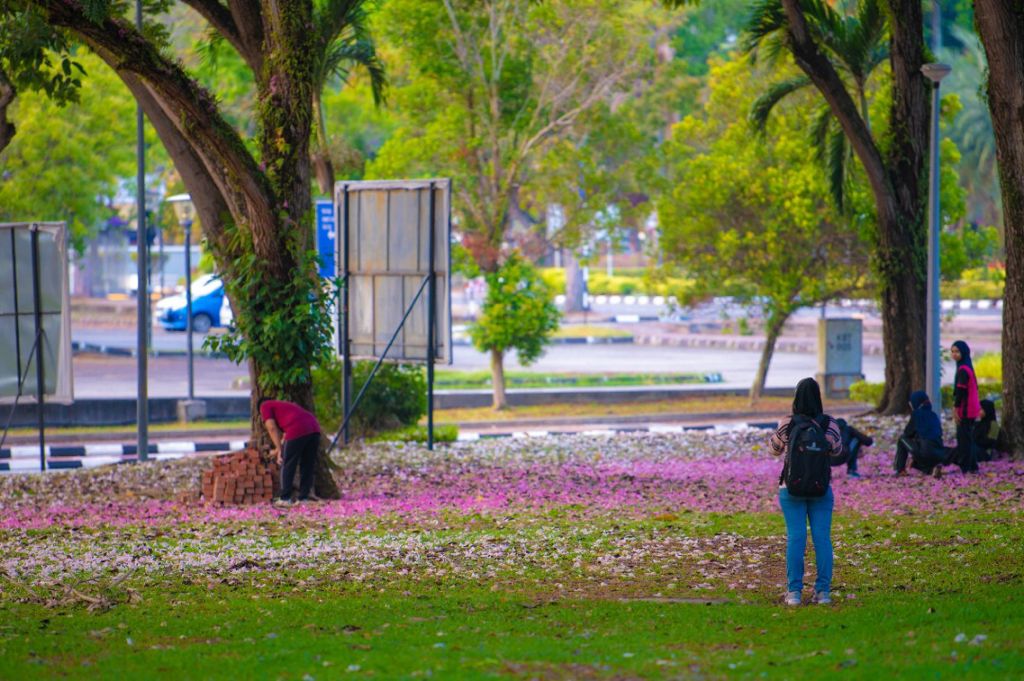 This is also in tandem with the University's aspiration to become a destination of choice for international students in the country and also in this region.
As a result, the University has recorded more than twofold rise in the number of international student admissions during the period from January to August this year (1,086 students), compared to the corresponding period in 2020 (338 students).
USM Vice-Chancellor, Professor Dato' Dr. Faisal Rafiq Mahamd Adikan said, various methods have been adopted to ensure that the total enrolment of international students would increase, including diversifying promotional activities on a regular basis and facilitating the online registration process for students.
"Apart from that, USM has also improved the efficiency of its application processing method and optimised various digital communication channels as well as interaction with prospective students such as greater use of e-mail, Facebook, Facebook Messenger, Short Messaging System (SMS), Wechat, WhatsApp and Zoom," he said.
Faisal Rafiq also attributed the rise in the number of international student admissions to continuous efforts of the university academics and the cooperation of the Academic Schools in ensuring that teaching and learning activities can continue even in a relatively challenging pandemic environment.
"I would like to thank all those involved in ensuring the smooth running of the activities to promote the various academic programmes offered by USM, namely the Institute of Postgraduate Studies (IPS); International Mobility and Collaboration Centre (IMCC); Strategic Corporate Development Office; Division of Academic and International; Division of Student Development Affairs and Alumni; Division of Research and Innovation; as well as the Division of Sustainability and Institutional Development," he said.
He also thanked the various external agencies involved in helping and providing support towards the success of this effort, including the Education Malaysia Global Services (EMGS) and the Malaysian Immigration Department.
Meanwhile, USM Deputy Vice-Chancellor (Academic and International) Professor Dato' Dr. Narimah Samat said since the pandemic hit the country in March last year, USM has adopted the blended learning approach to cater to its student population. This involves a combination of offline (face-to-face learning) and online teaching and learning according to the needs as well as suitability of international students.
Narimah said USM had also intensified efforts to promote research-based courses and programmes among international students virtually, especially for Arts, Humanities, Management and other fields that do not require the usage of laboratories and are less affected by the implementation of the Movement Control Order (MCO).
"The University also took advantage of the 'lockdown' period for its science and engineering laboratories in several identified Schools and Centres by upgrading the existing space and equipment, in order to provide a more conducive and best learning environment as well as to attract international students to continue their studies at USM," she added.
As for postgraduate programmes, she said, the highest number of international students include those from China, Jordan, Iraq, Nigeria and Pakistan; and among their choices for the field of study are Management, Education, Computer Science, English for Professionals, and Arts.
"All these efforts reflect USM's determination in offering the best and quality academic programmes and in enriching students' learning experience," said Narimah, who also thanked her predecessor, Professor Dato' Dr. Ahmad Farhan Mohd Sadullah, for his invaluable contributions, foresights and leadership when COVID-19 reached the shores of Malaysia in February 2020.
USM Strategic Corporate Development Office Director, Sabri Said said the university would ensure that it becomes the preferred destination for foreign students seeking higher education opportunities, through international collaborations with various strategic partners in addition to offering more academic programmes abroad.
"This proactive effort is also to ensure that USM remains competitive and would be the preferred choice for international students to pursue their studies at the undergraduate and postgraduate levels," he said.
Text: Mazlan Hanafi Basharudin & Tan Ewe Hoe