CIIDT 2021 TO DIVE DEEP IN INSTRUCTIONAL DIGITAL TECHNOLOGY MATTERS
USM PENANG, 5 August 2021 – The Centre for Instructional Technology and Multimedia (PTPM) will be hosting the 2nd International Conference on Creativity and Innovation in Instructional Digital Technology (CIIDT 2021) on 13 October 2021 via online with the appearance of keynote speakers, Professor Ts. Dr. Neo Mai from Multimedia University and Professor Dr. Wan Mohd Fauzy Wan Ismail from Sultan Qaboos University.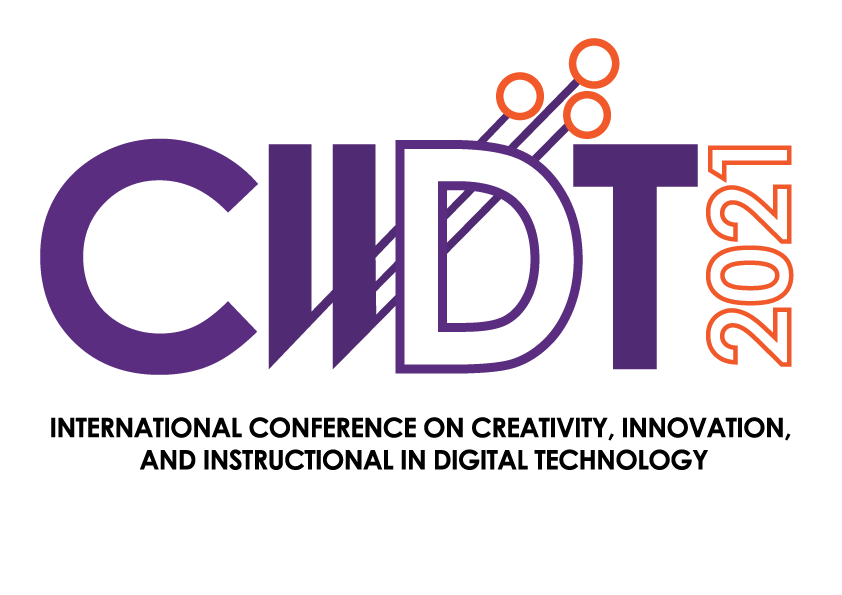 The 1st International Conference on Creativity and Innovation in Instructional Digital Technology (CIIDT2018), which was held in December 2018 at Universiti Sains Malaysia (USM), has received much praise and positive feedback from both the local and international counterparts.
According to PTPM, they are planning to host the 2nd CIIDT virtually this year with the suggested theme "New Normal in Instruction and Learning in Digital Age" in view of the emergence of new and innovative ways of instruction and learning due to the COVID-19 pandemic.
"As such, the focus of this year's conference is on how the design of instructional digital technology plays a role in engaging learners/users in the new normal environment.
"We believe CIIDT 2021 is an excellent platform to hold a discourse regarding innovative ideas on instructional media and educational technology in the scope of the new normal.
"Discussion and presentation topics will include digital user experience, encompassing digital technology for inclusive and accessible education, diversity in the performance of technology, flexible and innovative education, and equitable quality education in the context of the new normal," said PTPM.
CIIDT 2021 will bring about four theme-based tracks, which are Digital Technology for Inclusive and Accessible Education; Equitable Quality Education in the New Normal Era; Diversity in Performance Technology; and Flexible and Innovative Education Ecosystem.
Publication opportunity for this year's conference will go to the Asia Pacific Journal of Educators and Education (APJEE) - Indexed by Scopus; Book Chapter "Perspectives and Practices of Gamification" - Nova Science Publisher; Book Chapter "Comparative Research on Diversity in Virtual Learning: Eastern vs. Western Perspectives" – IGI Global; and a Conference Abstract book with ISBN.
CIIDT 2021 aims to bring together some 100 participants from local and foreign countries in the virtual platform.
Conference fee is RM250 for local and USD100 for international participants. Additional fee for publication will be included together with abstract notification. For further information, please visit http://www.ciidt.usm.my
PTPM has four main functions, namely to promote the use of instructional technology in teaching and learning at the University and country; and to provide the theoretical and practical experiences for students at both the undergraduate and graduate levels on the research, design, development and use of educational media.
Additionally, it is to provide the community with the expertise in the design and development of communications and multimedia programmes; and to provide services to the university in terms of advising and giving appropriate information on the design and development of audio-visual and multimedia systems, as well as in providing the technical specifications for the procurement of such equipment.
Text: Hafiz Meah Ghouse Meah