'FEELING BAD? DON'T WORRY, VPSG USM IS HERE FOR YOU'
USM PENANG, 23 July 2021 - The Women and Gender Research Centre (KANITA) Universiti Sains Malaysia (USM) has taken the initiative to create a Virtual Partner Support Group (VPSG) to provide emotional support for staff and students throughout the Movement Control Order (MCO).
VPSG was created as a space for those needing support to talk to each other and share the challenges, struggles, concerns, worries or anxieties faced in life, as well as the need to continue working during the COVID-19 pandemic.
Director of KANITA USM, Professor Dr. Noraida Endut said that, it is open to all staff and students and will be run by volunteers from among the USM staff and students.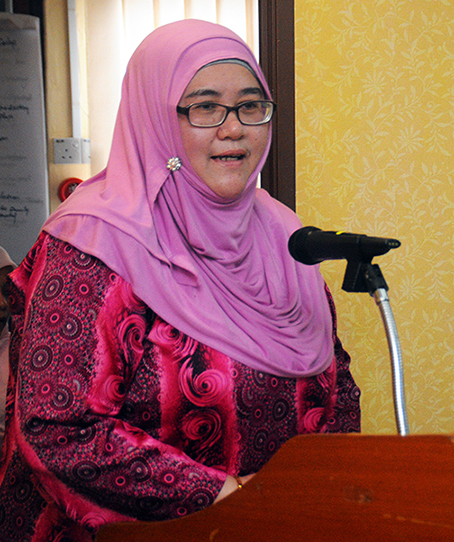 She said, this support group will meet and interact every week online for 45 minutes,and which will involve local and international staff and students.
"Meetings are held voluntarily through KANITA, where attendees will be divided into groups of students and staff.
"It is a platform to share anything, especially regarding issues relating to COVID-19, and every problem shared will be confidential between the groups and will not be divulged to anyone," she said.
Noraida further said, all participants need to maintain a goodconduct when communicating to cater to the sensitivity of other attendees.
She said, every problem discussed would be brought to the university management if the issue is critical in nature and require due attention.
For more information, please visit: www.kanita.usm.my.
Text: Mohamad Hafiz Asyraf Mohd Arop