USM CONVEYS DEEPEST SYMPATHY TO HENAN, CHINA TRAGEDY
USM PENANG, 21 July 2021 - In view of the current situation faced by the People's Republic of China in the central part of Henan Province following the occurrences of heavy rain and flash flood, Universiti Sains Malaysia (USM) today conveys its deepest sympathy to all those affected.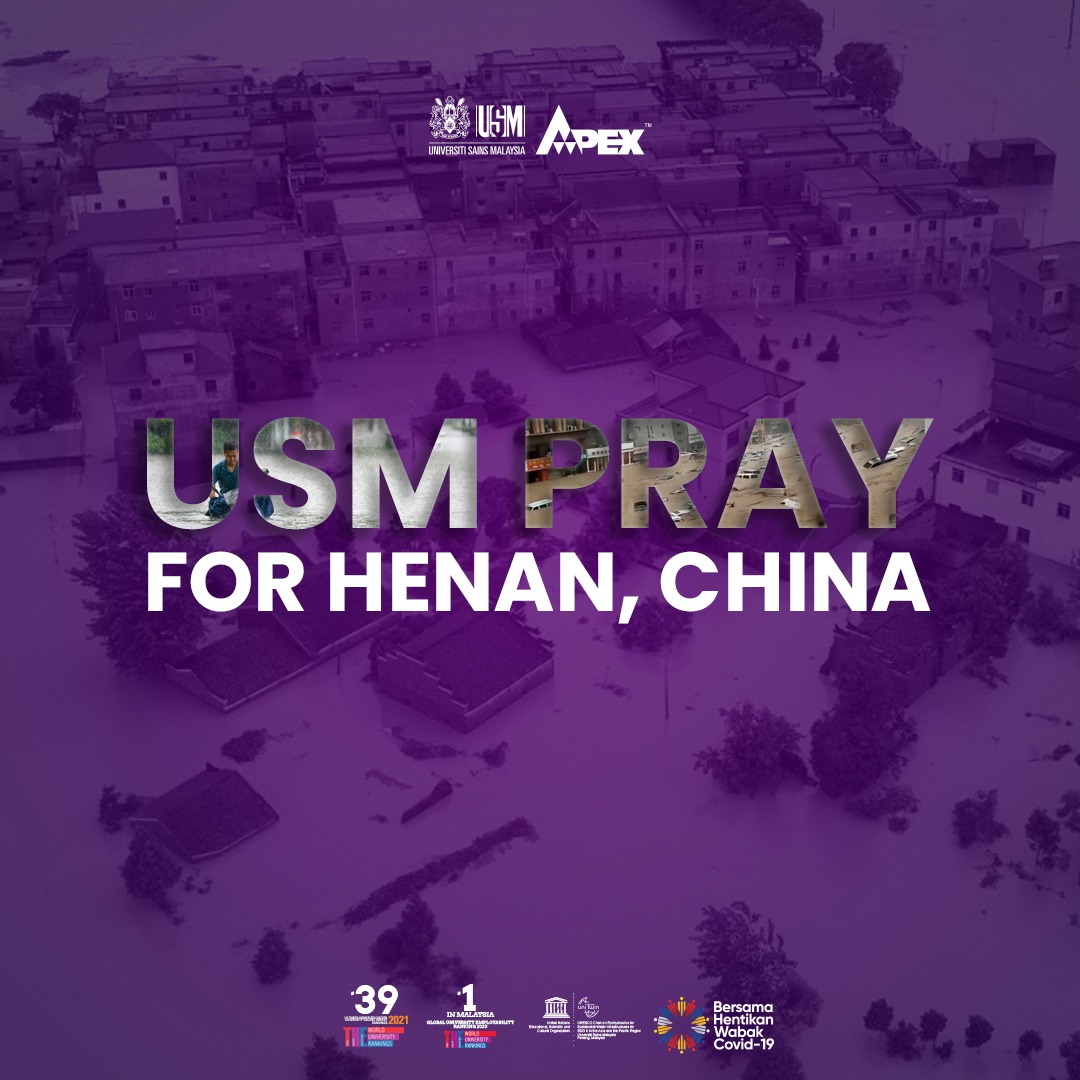 USM Vice-Chancellor, Professor Dato' Dr. Faisal Rafiq Mahamd Adikan said, USM and all its community members would like to convey its deepest sympathy to the President of the People's Republic of China, Xi Jinping, the Government and the people of the Republic of China following this tragedy.
"We also share the feelings of sadness with the citizens of the People's Republic of China who have been affected by the tragedy which had happened swiftly, and bringing a sense of shock and despair," he said.
Furthermore, Faisal Rafiq sent his prayers and emphasised that God will provide patience and strength to the family members who are affected in facing these truly challenging times.
"USM is always ready to extend any assistance deemed necessary if so required by the People's Republic of China in dealing with these trying times," he added.
At least 25 people have died following flash floods in the province of Henan and thousands more have been evacuated after the heaviest rainfall in decades. The heavy rainfall inundated streets and caused major rivers to burst their banks in the central province on Tuesday.
According to official sources, as of 7:00am on July 21, almost 200,000 people were evacuated, resulting in an emergency and 36,000 city residents were affected by the disaster.
Text: Hafiz Meah Ghouse Meah/Artwork: Ebrahim Abdul Manan