USM PPV "CELEBRATES" EIDUL ADHA
USM PENANG, 21 July 2021 – Today, there is a slightly different atmosphere at the Universiti Sains Malaysia Vaccination Delivery Centre (USM PPV), amidst the 'serious' nature in all other PPVs across the country, as they push to provide as many vaccines as possible daily in the concerted effort to achieve the herd immunity target in the country as planned.
As Muslims celebrate the second day of Eidul Adha today, vaccine recipients were welcomed and ushered by the PPV staff and student volunteers at the Dewan Utama Pelajar (DUP) in their traditional 'baju Melayu' and 'baju kurung' attires.
According to USM PPV Operations Manager, Zulkifli Che Hussin, this idea arose when the USM volunteers (medical staff, academic and non-academic staff, students and even USM retirees) gave suggestions spontaneously to enliven the atmosphere at the USM PPV today.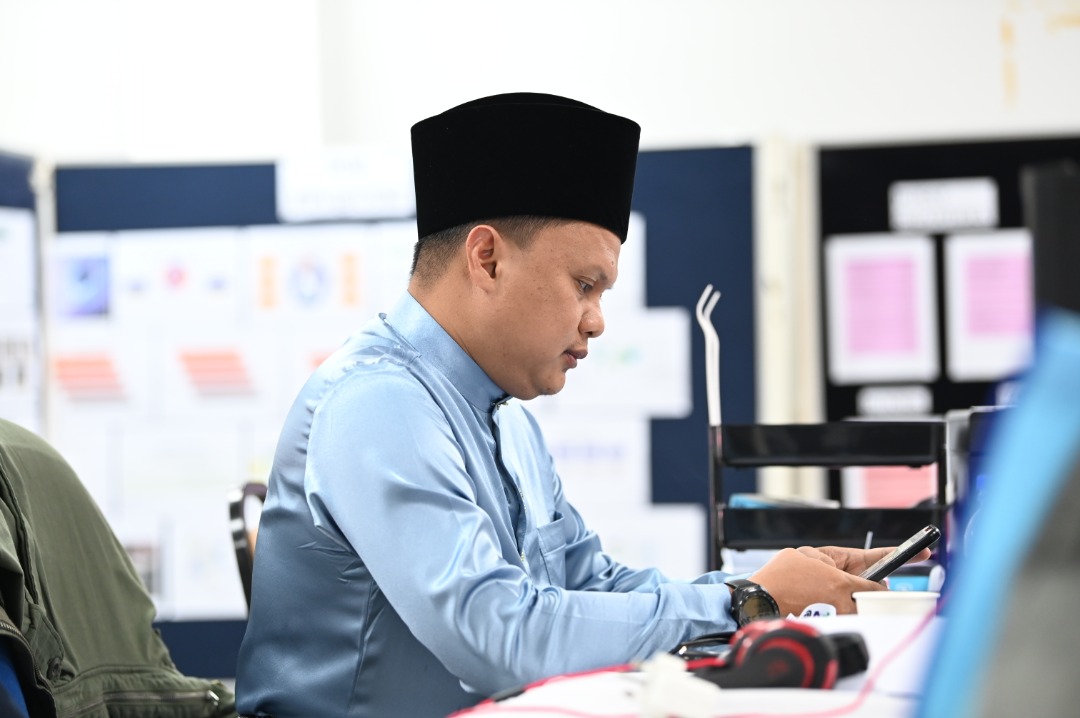 "Every working day, we will receive almost 800 vaccine recipients and this is the second month that the PPV is operating; such an idea, can to some extent, motivate and reduce the stress level of the staff and volunteers," he said.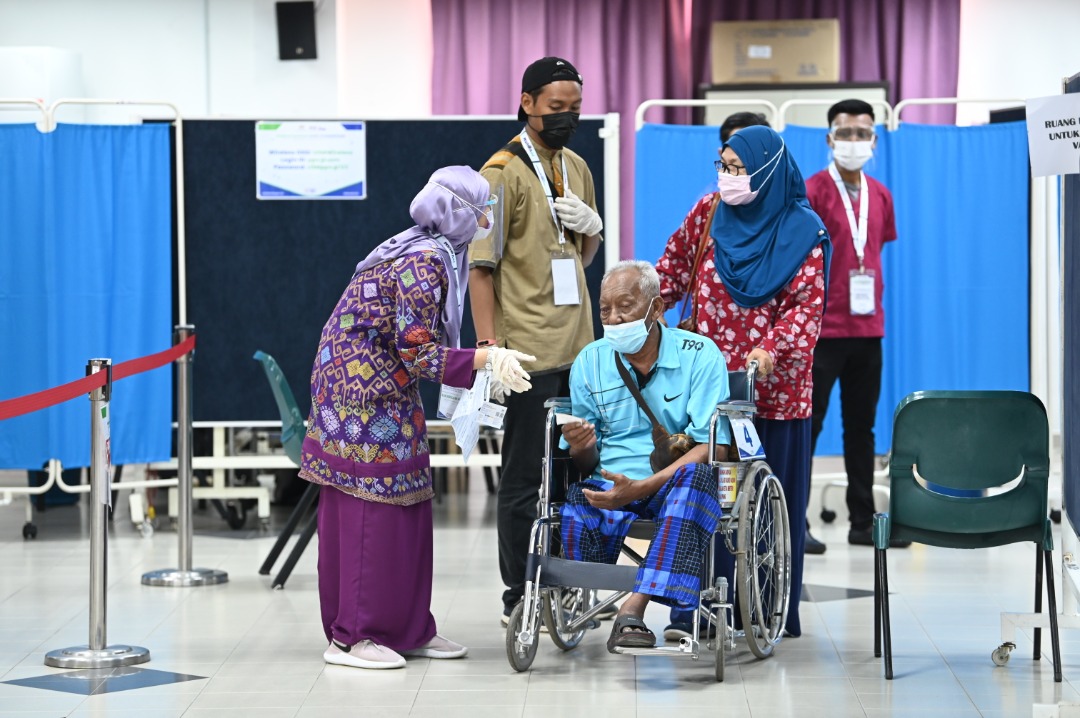 A staff in charge of registration duties, Marlina Ahmad Jaafar, who works at the USM Pusat Sejahtera said that, this is a positive move to encourage all other staff to maintain their focus and to be cheerful in providing the best service to the community.
"As a university that is well-known, USM should be able to create an atmosphere such as today so that the staff at this centre will continue to be in a joyful mood for the coming days until the programme has been fully completed," she added.
Meanwhile, a staff at the observation counter, Khairul Azhar Jaafar, said that this is a good and wise move because the vaccine recipients who are present today will also feel positive and not be afraid when they see the USM PPV staff put on their 'colourful' attires.
"This is actually a win-win situation for all parties, namely the PPV staff and vaccine recipients. We have managed to bring about a cheerful atmosphere, although the 'war' against this pandemic is not yet over," said the staff from the USM School of Industrial Technology.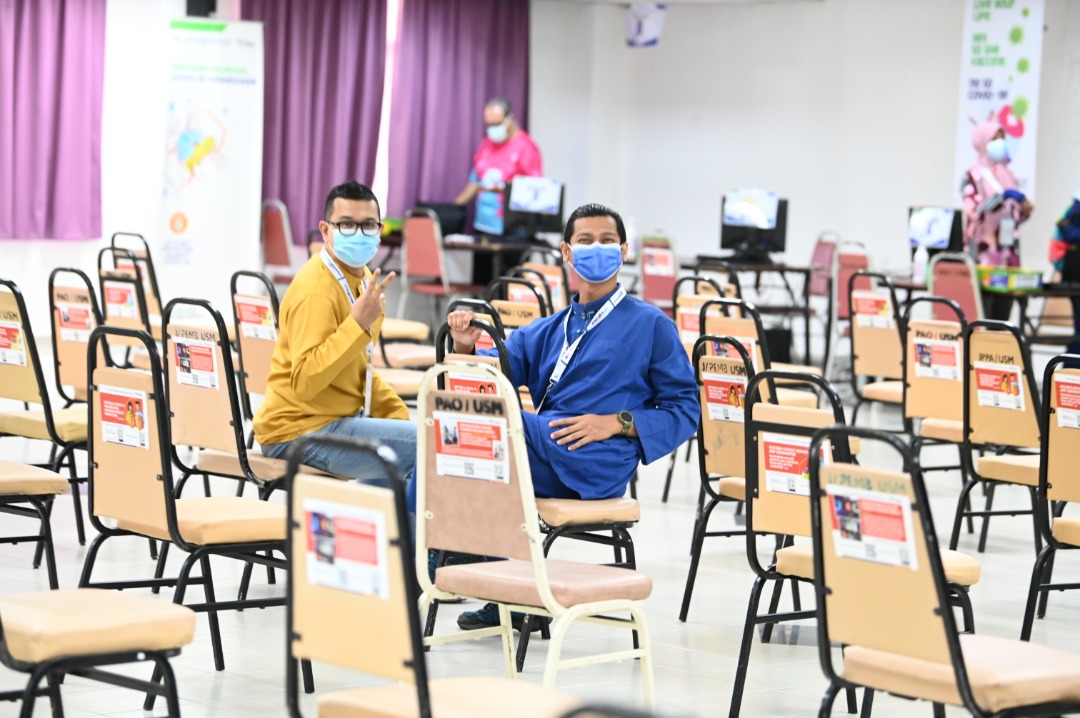 For the student volunteers, this is one of the ways for them to celebrate Eidul Adha this time around, as they have just finished sitting for their final exams but could not return to their hometowns due to the pandemic.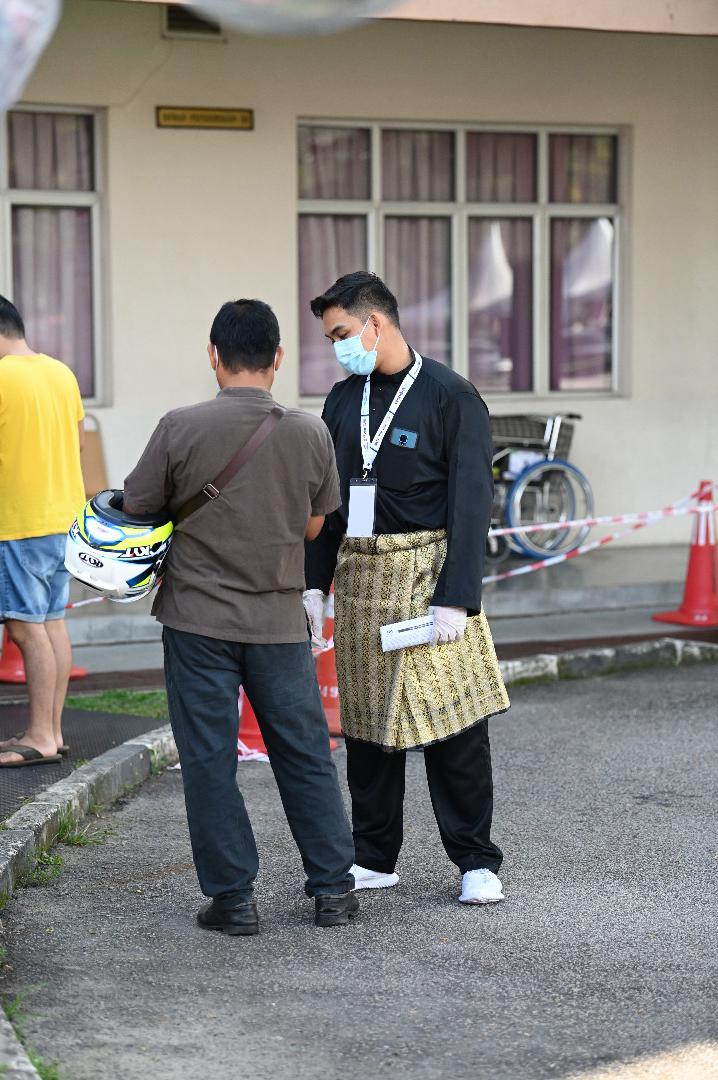 The USM PPV started operating on 18 June 2021. Two weeks ago, a vaccine recipient gave everyone a bit of a shock, when he, referred to as "uncle plastic", came wearing plastic coverings as a form of protection. It went viral and received very wide coverage from the local and foreign media.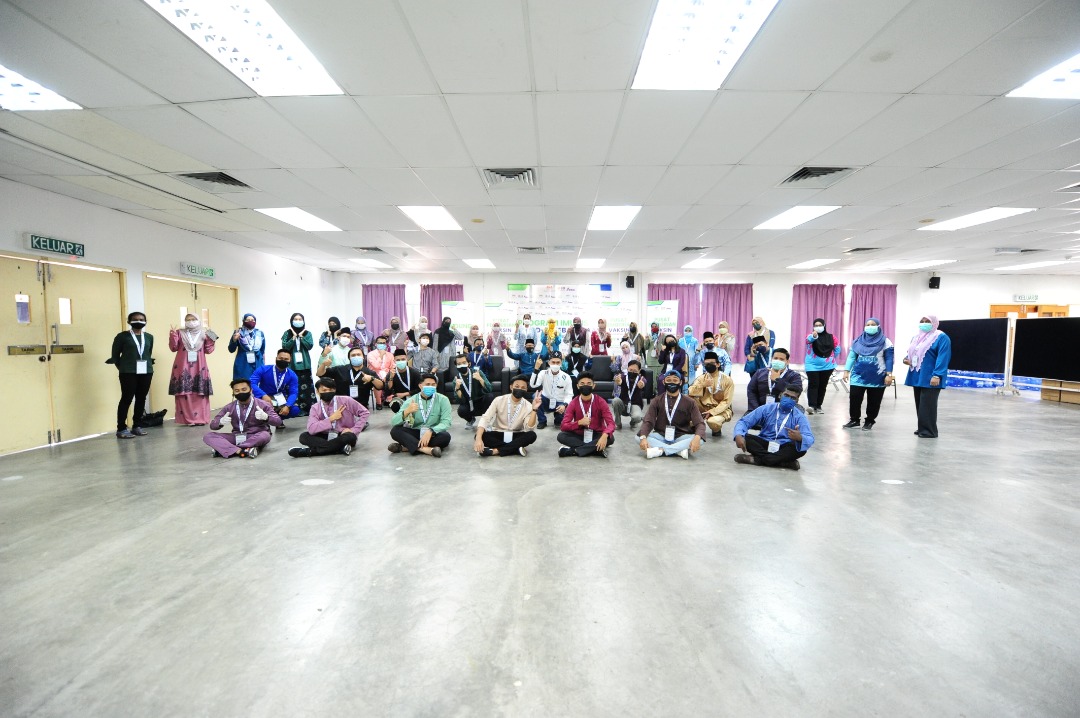 Translation: Mohamad Hafiz Asyraf Mohd Arop/Photo: Ebrahim Abdul Manan