USM COMMUNITY: HAPPY 78TH BIRTHDAY TO OUR BELOVED CHANCELLOR - RAJA OF PERLIS
USM PENANG, 17 July 2021 — The Vice-Chancellor of Universiti Sains Malaysia (USM), Professor Dr. Faisal Rafiq Mahamd Adikan in representing the varsity community, conveyed their congratulations and well wishes to His Royal Highness Tuanku Syed Sirajuddin Ibni Al-Marhum Tuanku Syed Putra Jamalullail, the Raja of Perlis, on his official 78th birthday today.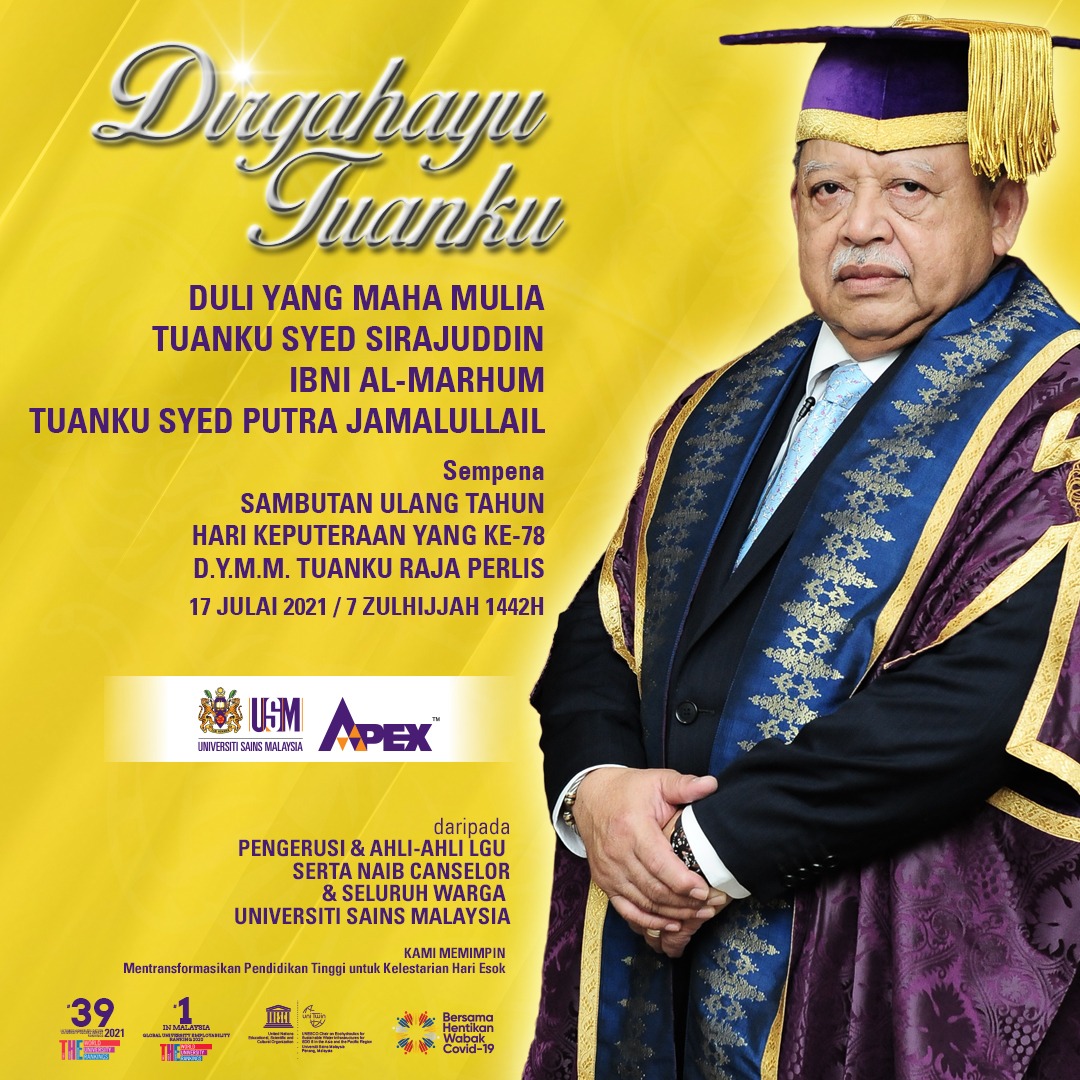 "We pray that His Royal Highness Raja of Perlis and Her Royal Highness Raja Perempuan of Perlis will be granted a long life, good health and be always under the protection of Allah SWT," addressed the Vice-Chancellor to His Royal Highness who is also the Chancellor of USM.
Faisal Rafiq added, USM is very fortunate to have a Chancellor who is concerned about the development of higher education at USM and always gives support and advice to ensure that USM continues to progress, remains resilient and relevant, and be driven by excellence amid the current pandemic era.
"We will also continue to pray that His Royal Highness would continue to rule the state of Perlis Indera Kayangan with full of integrity and wisdom, emphasizing the people's welfare, unity and prosperity," he added.
His Royal Highness Tuanku Syed Sirajuddin is USM's third and current Chancellor, serving from 2000-2002 and from 2007 to present.
Text: Tan Ewe Hoe/Artwork: Ebrahim Abdul Manan