THE 58th CONVOCATION CEREMONY OF UNIVERSITI SAINS MALAYSIA (USM)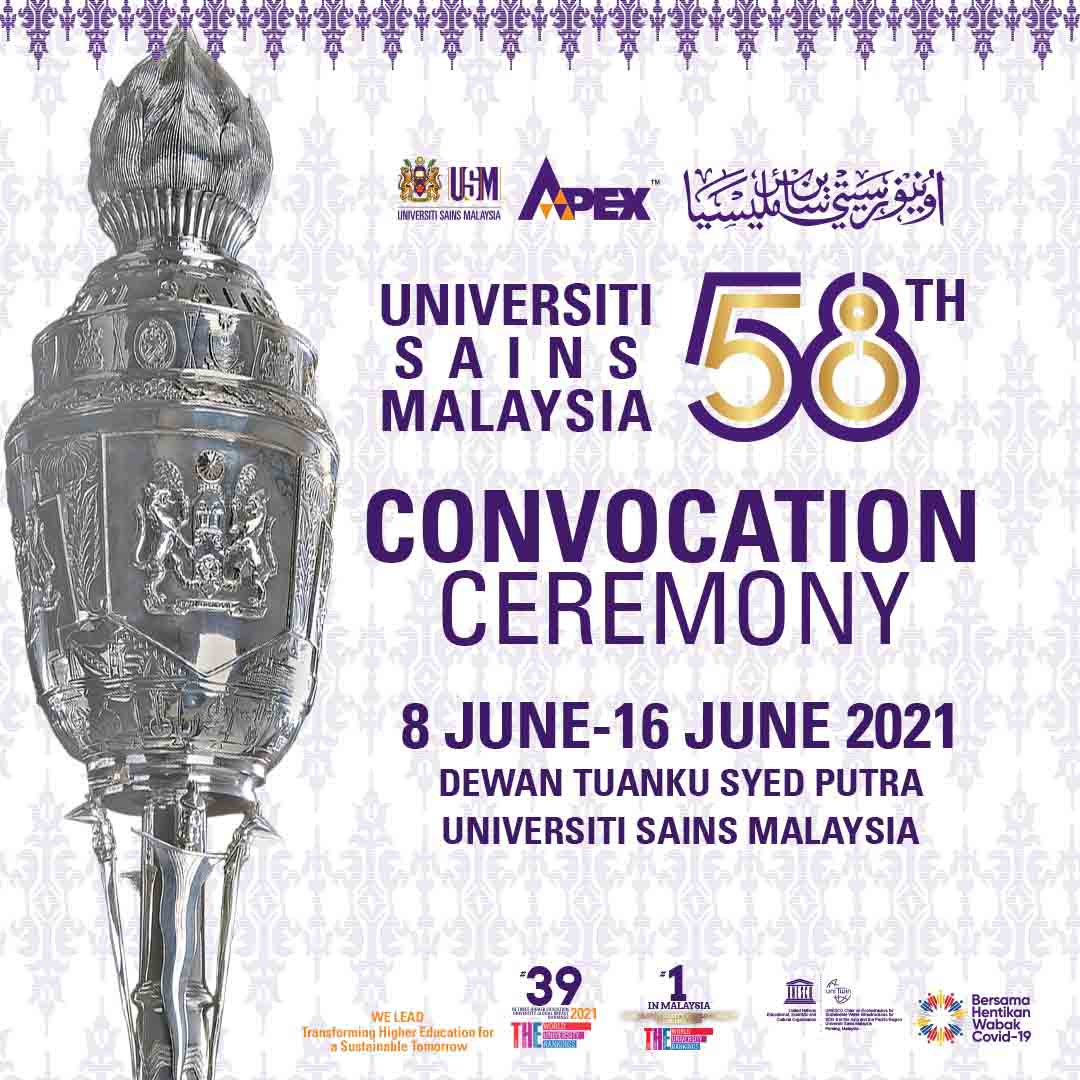 USM PENANG, 26 April 2021 - We are delighted to inform that the Chancellor of USM, HRH Tuanku Raja Perlis has given his consent for the Universiti Sains Malaysia (USM) 58th Convocation Ceremony to be held.
The USM 58th Convocation Ceremony will commence on June 1, 2021 (Session 1) at Istana Arau, Perlis and to be followed by the second (S2) until the tenth (S10) sessions, beginning on June 8 to 16 June 2021 at Dewan Tuanku Syed Putra (DTSP) at the USM Main Campus.
Session 1 will witness the awarding of Honorary Degrees, recipients of Professor Emeritus and Emerita and the Chancellor's gold medal.
The convocation ceremony will be organised with strict compliance to the standard operating procedures (SOPs).
For S2 to S10 in DTSP, the degrees will be awarded in a single session every day.
The breakdown of the sessions for the entire USM Convocation Ceremony (S2 - S10) will be announced in the USM official channel in the near future.