USMi HELD ITS THIRD AGM; HAS BECOME MORE FUNCTIONAL IN ITS ROLE
NIBONG TEBAL, 11 April 2021 – The Universiti Sains Malaysia International (USMi) Postgraduates Association held its third Annual General Meeting (AGM) recently (9 April), organised by the International Mobility and Collaboration Centre (IMCC) at the USM Engineering Campus in Nibong Tebal, Penang.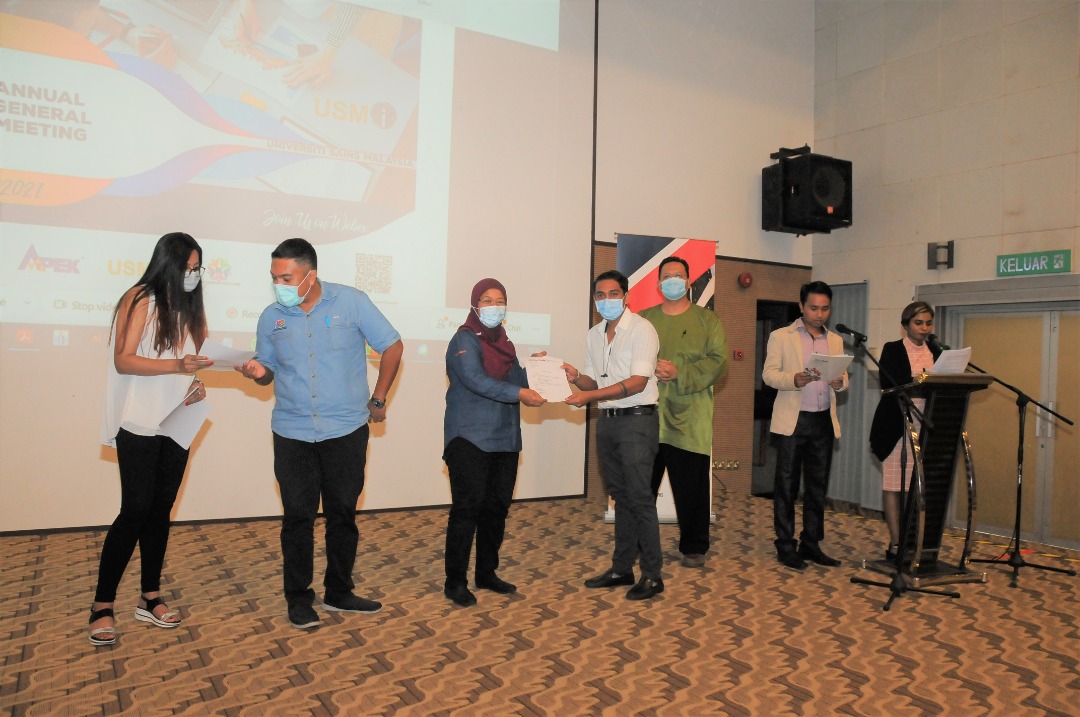 As parts of the country are still under the Conditional Movement Control Order (CMCO), the programme was held in a hybrid manner, via live as well as online through Webex.
It started off with the Chief Advisor of USMi, Dr. Syaheerah Lebai Lutfi giving her welcoming speech, where she said that she is proud of USMi which has now become very functional, and the growth has been encouraging ever since it started 3 years ago.
This was then followed by the opening speech from the newly-appointed USM Deputy Vice-Chancellor (Academic and International), Professor Dato' Dr. Narimah Samat. She expressed her hope that USMi could initiate more activities at the Engineering Campus.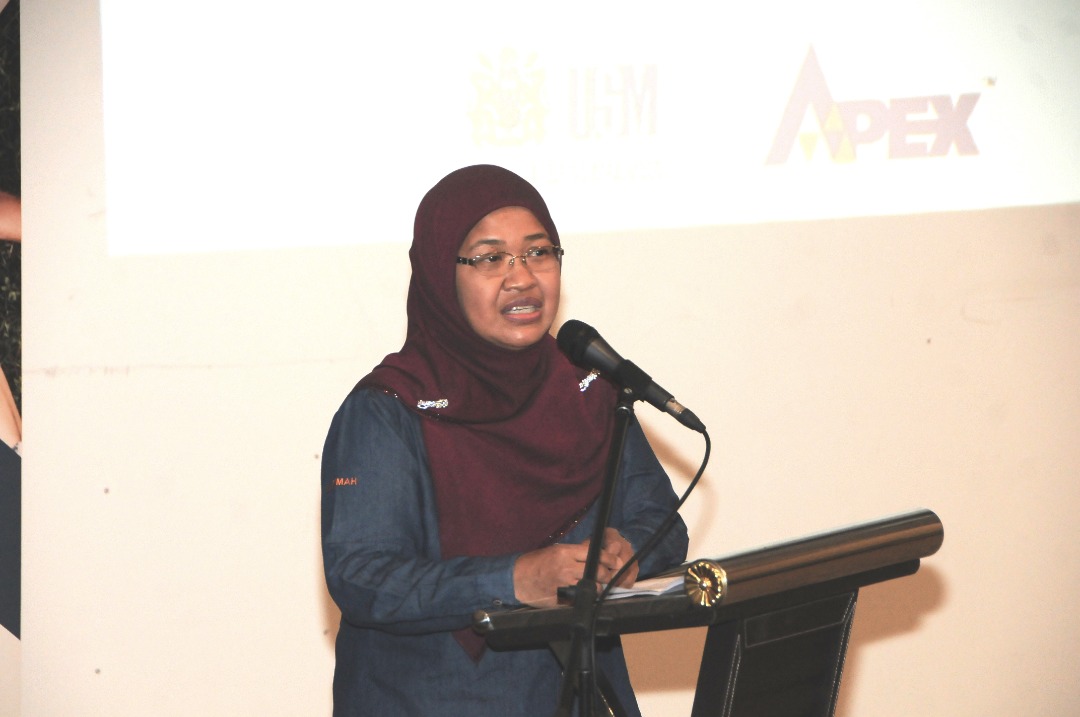 "I hope that when students join USMi, they will get more opportunities with a good platform and good learning experience when they are here in Penang."
Narimah also presented certificates to the newly-appointed USMi Excos for the upcoming term.
The Director of the Engineering Campus, Professor Dr. Nor Azazi Zakaria then congratulated the committee members for being appointed as the new Excos and in managing the programme.
He said due to Covid-19, there are times when students may have to face plenty of obstacles. However, the learning journey does not end yet and many challenges are still waiting in the future. Just as important among the students is teamwork. They need to use their knowledge wisely to bring benefits to the community.
Following this, the Acting Director of IMCC, Aizat Hisham encouraged the students to be more involved in the volunteerism community and for the Excos of USMi and 'Kawan' to lead in a more wholesome manner.
He hoped that everyone including the Excos of USMi and 'Kawan' to work closely and cohesively together by understanding the whole structure of USMi. He also hoped for everyone to strengthen their relationship regardless of cultural differences.
"Students may be able to acquire intercultural competencies, which can be very beneficial as students might not get such an experience anywhere else outside USM," he said.
Meanwhile, the USM Vice-Chancellor, Professor Dr. Faisal Rafiq Mahamd Adikanhighlighted on the need for the key players to ensure the well-being of all students, especially international students during the ongoing pandemic.
The new USMi President then, Mr. Beribeche Houssam Eddine presented the future plans of USMi and 'Kawan' for the whole year.
Faisal Rafiq, Nor Azazi and Syaheerahattended the AGM via Webex link while those who attended the programme in person were Narimah; Aizat Hisham; Advisor of USMi, Fadzilla Bosman; Dean of the School of Chemical Engineering, Professor Ir. Dr. Zainal Ahmad and other USMi committee board members.
Text: Nur Farrah Ezlin Mohd Suhaimi/Editing: Mazlan Hanafi Basharudin/Photo: Shahnizam Ab Rahim