USM-THPH TO COLLABORATE AND FORMULATE STRATEGIC PLAN TO PRESERVE PENANG HILL'S NATURAL TREASURES
PENANG HILL, 12 April 2021 - Universiti Sains Malaysia (USM) and The Habitat Penang Hill (THPH) are collaborating to develop a strategic plan for research and sustainability to maintain the ecosystem and diversity of natural resources in Penang Hill (Bukit Bendera).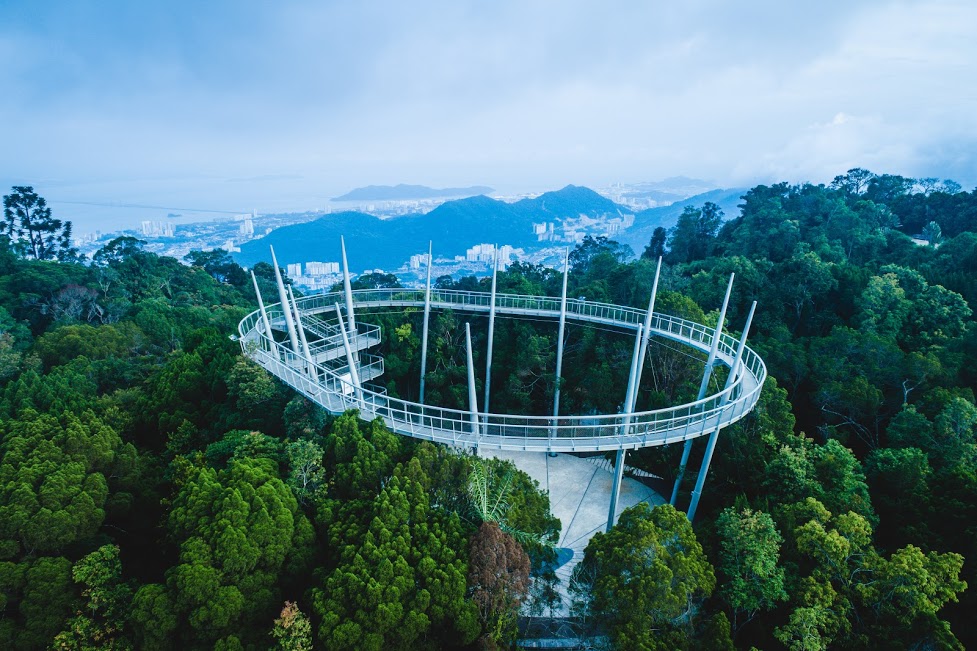 USM and THPH have cooperated and established an understanding since THPH was founded in 2017 and such an engagement provides the assurance that USM would continue to assist in the efforts carried out by THPH in preserving the diverse natural resources found in Penang Hill.
According to USM Vice-Chancellor, Professor Dr. Faisal Rafiq Mahamd Adikan who recently went on a working visit to THPH, USM welcomes any form of collaboration in the future with THPH, which will be focusing at protecting and preserving the natural habitat and resources there.
"Collaboration between several researchers from the USM School of Biological Sciences, led by senior lecturer Dr. Nadine Ruppert, had resulted in various research being conducted at THPH, and it is hoped that it can be continued so that this 'treasure' can be maintained and continue to provide the outside community with the awareness on the importance of nature in our life," he said.
At the same session, Nadine welcomes the Vice-Chancellor's visit, which would allow both parties to have an overview on the latest developments that could lead to several collaborations to be implemented in the future.
"Awareness at various levels, even going to the grassroots is very important, not only for researchers and THPH, but also for all communities as a whole in an effort to appreciate and preserve the environment through various local and international awareness programmes held at Penang Hill," said Nadine.
Also present during the visit were the founder of THPH, Harry A. Cockrell; Dean of the Institute of Postgraduate Studies (IPS), Professor Dr.Azlan Abdul Aziz; Dean of the School of Biological Sciences, Professor Dr. Amirul Al-Ashraf Abdullah; THPH Managing Director, Allen Tan and The Habitat Foundation Managing Director, Justine Vaz.
Aside from promoting the uniqueness of nature as a tourism industry, THPH as part of the state of Penang, also provides facilities for various educational and research activities for the surrounding community.
Apart from being a visionary bidding centre by the Penang state government to nominate the Penang Hill forest and adjacent protected areas as a UNESCO Man and the Biosphere Reserve, The Habitat Foundation and The Habitat Penang Hill also provided funding and logistical support to Penang Hill BioBlitz 2017, a research study that was held in October 2017 involving 117 local and international scientists and researchers.
The foundation also funds community involvement and research expertise to preserve nature and one of them is with the involvement of experts from the USM School of Biological Sciences.
Translation: Thigambarishini d/o Gobi (MPRC intern)/Editing: Mazlan Hanafi Basharudin